Printable Spring Cleaning Checklist
Get organized with this spring cleaning checklist printable download! Easy instructions to deep clean in main areas, bathrooms, bedrooms and your kitchen.
If you're like me…you're feeling the need to go through your home and clean things up a bit. Here at my house, we are still buried under snow so its been the perfect opportunity to do a little Spring cleaning. I decided to create this checklist printable to keep me on track and to provide an easy starting point.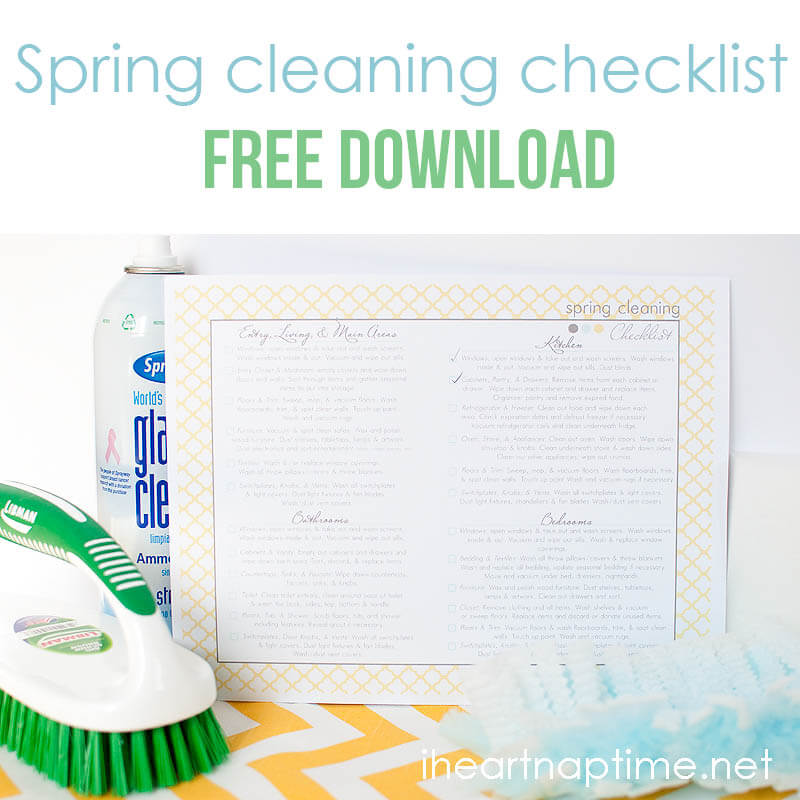 To be honest, sometimes when you think about all the areas you need to clean and overhaul in your home, it just seems a tad overwhelming! This checklist has been a lifesaver because I have been able to just focus on one area or task at a time.
I know that everyone's needs are different in terms of how many rooms you have, types of rooms, closets, etc., but hopefully this printable will offer a good base to get things in tip top shape so you can be all set to enjoy your summer without worrying about deep cleaning!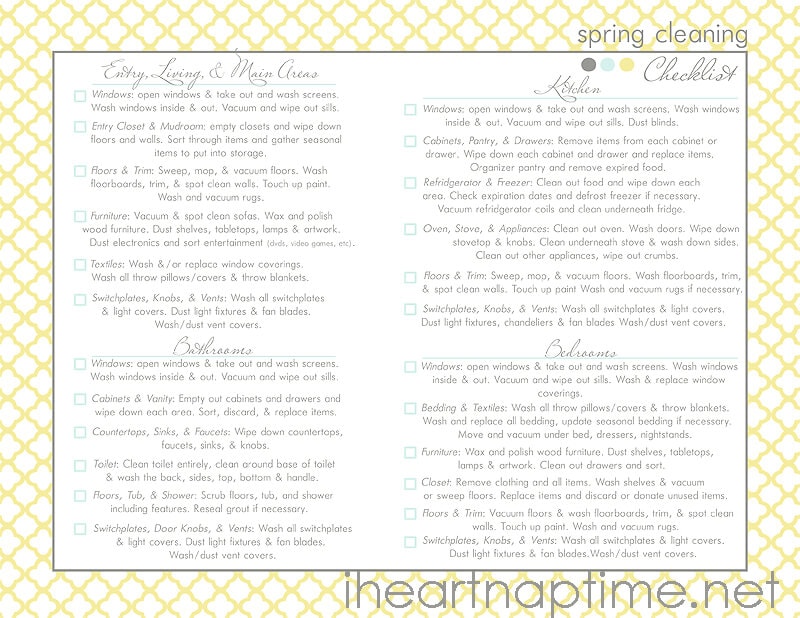 Checklist includes:
Entry, living and main areas: Windows, closets, floors, furniture and textiles
Bathrooms: Windows, cabinets, countertops, sink, toilet, floors, tub and shower
Kitchen: Windows, cabinets, pantry, drawers, fridge, freezer, cooking appliances and floors
Bedrooms: Windows, bedding, furniture, closet and floors
TIP: Check out this trick for the the easiest way to clean your washer.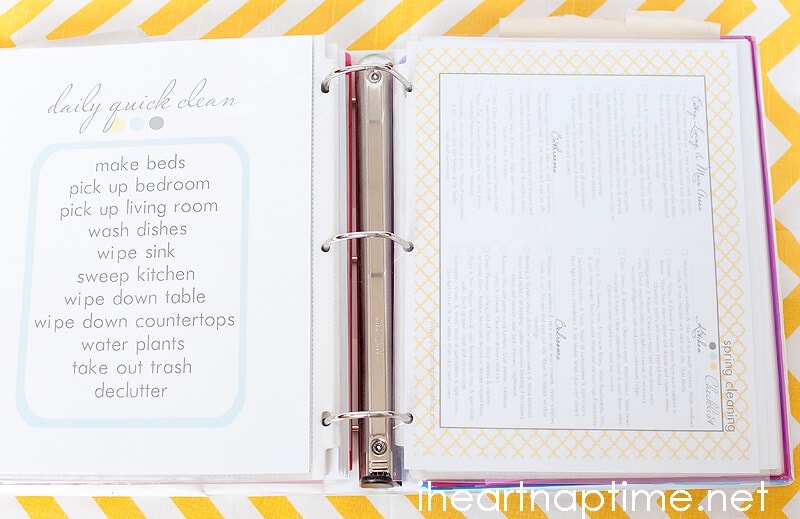 Free printable download
After I started using mine, I decided that I wanted to laminate the checklist so that I can reuse it every year. I printed another copy, laminated it, and added it to my home family planner.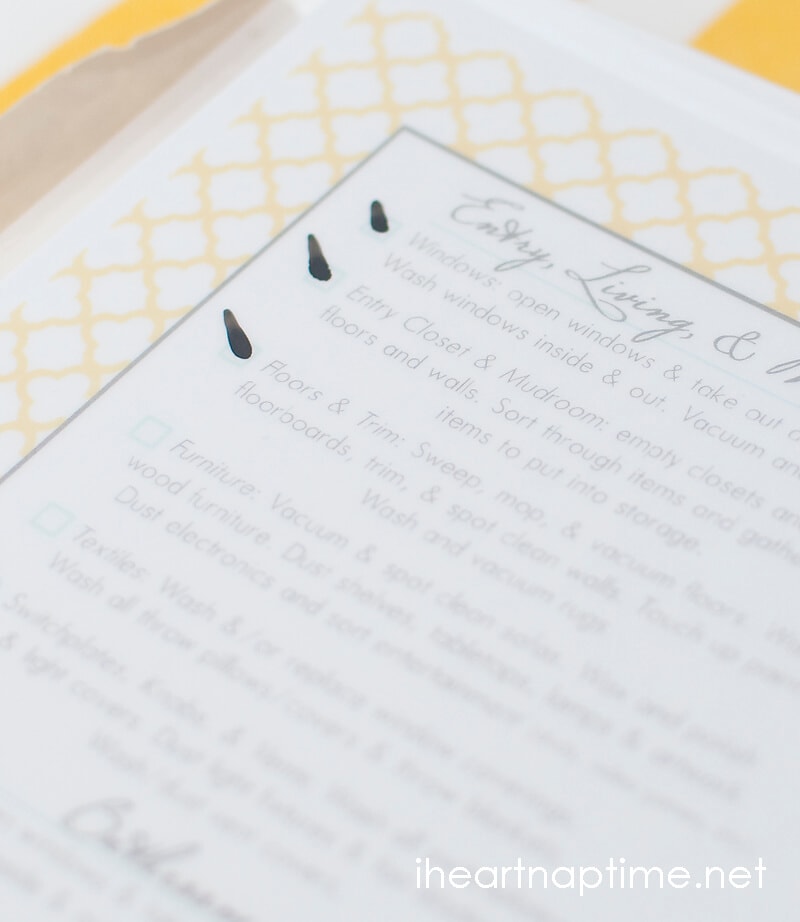 Yay for checking off the spring cleaning list!
More ways to stay organized:
Post originally contributed by Marie from Blooming Homestead.