Easter Crafts for Kids…easy, fun, and festive crafts for kids of all ages. Fabulous ideas that will bring joy into your home this holiday season.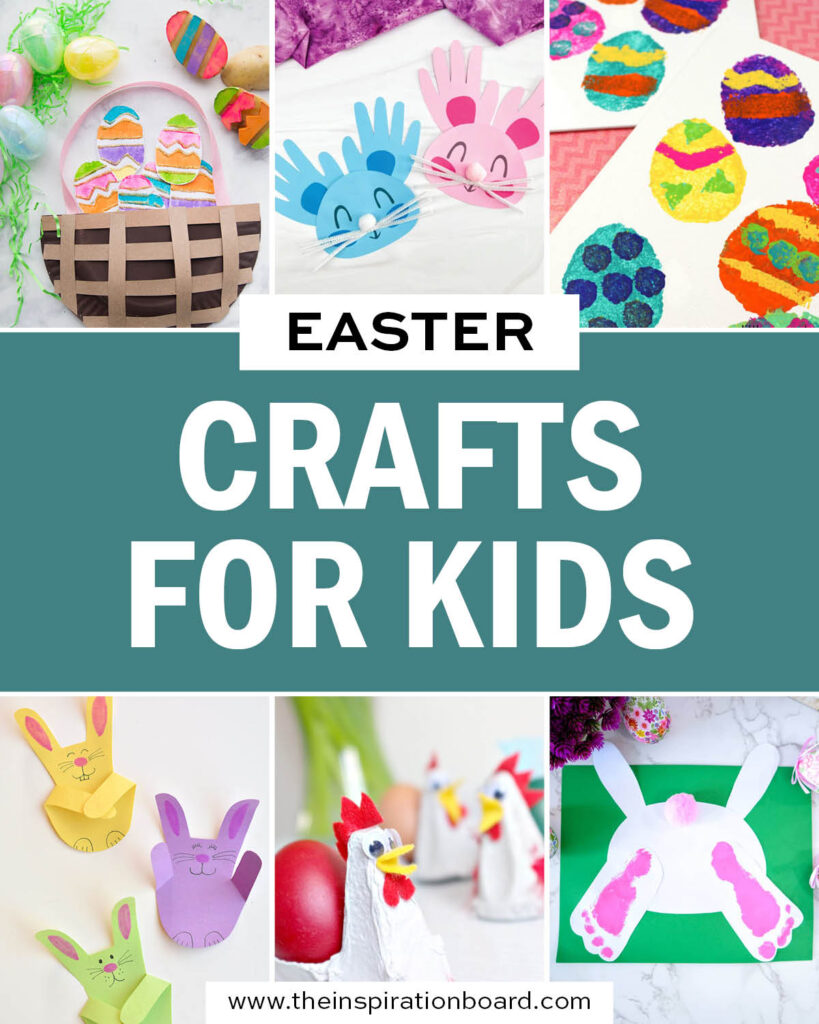 Easy Easter Kids' Crafts
Easter is such a special time of the year. Not only do we get to celebrate the Savior of the world and His glorious resurrection, but we get to experience fun and beautiful traditions. From decorating colorful Easter eggs to discovering what the Easter Bunny brought to eating delicious Ham, Easter is definitely a wonderful occasion. And as with any holiday, doing crafts the weeks before can really enhance the spirit of Easter in your home.
Easter crafts are fun, cute, and full of color! Below I have compiled a list of 20 crafts that kids will absolutely love. All of these are affordable, don't take a ton of time to finish, and would make a great activity for the entire family to do together. Just scroll down below to check out some of my favorite Easter crafts!
Peeps House
How cute is this?! Peeps are an iconic Easter treat and kids will have so much fun creating their very own house for their little marshmallow friend.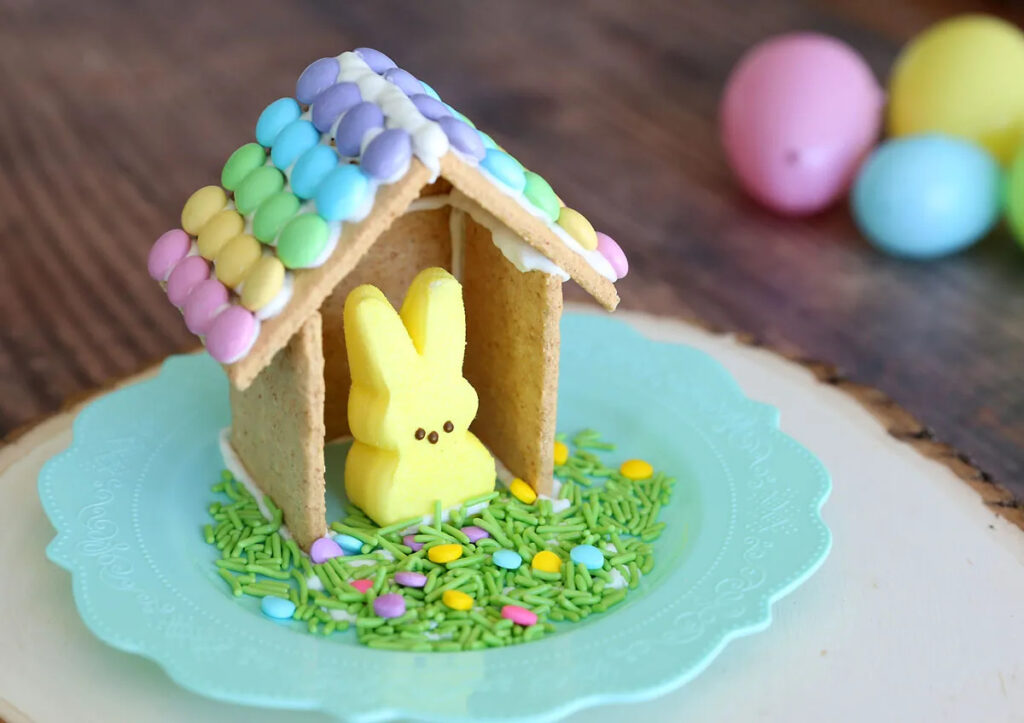 Make a Cute Peeps House via It's Always Autumn
B is for Bunny
Not only is this a darling Easter craft, but it is a great alphabet-learning activity for young children. I love the cotton balls on this one.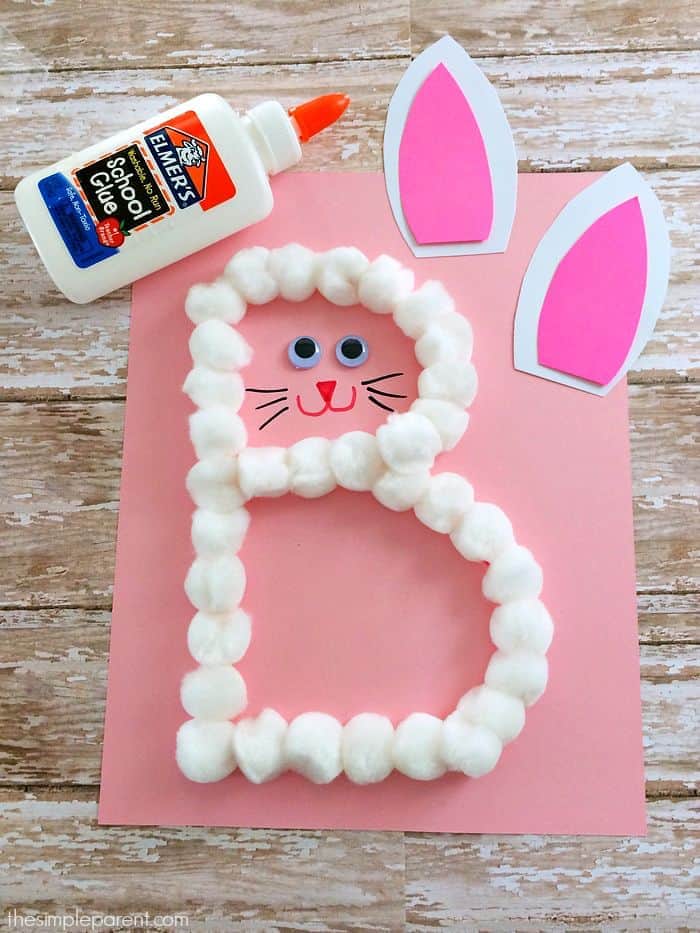 Preschool Letter B Craft via The Simple Parent
Handprint Bunny Ears
These handprint bunny ears are just adorable. This is one craft that really any age can put together. Don't forget the cute pipe cleaner whiskers!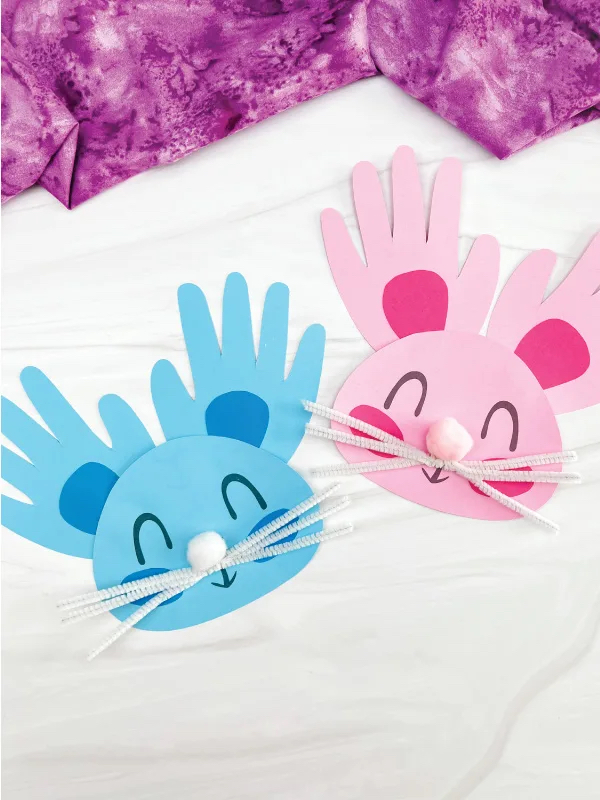 Handprint Bunny Craft for Kids via Simple Everyday Mom
Egg Carton Chicken Egg
Now here's a creative craft for you! These chicken egg cartons are so much fun and look great. If you are serving boiled eggs to your guests, this would make a fabulous display!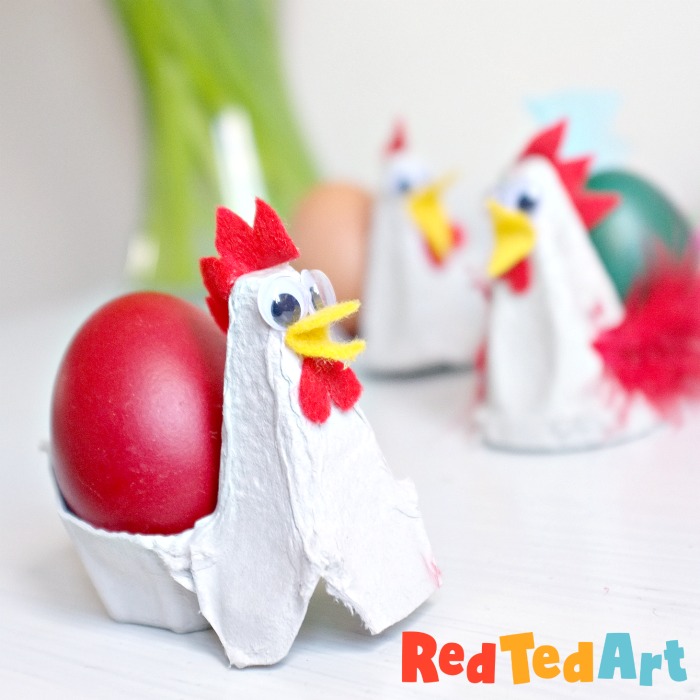 Egg Carton Chicken Egg Cups via Red Ted Art
Egg Basket
I have never heard of painting with potatoes and I am loving it! This darling wicker egg basket looks like so much fun.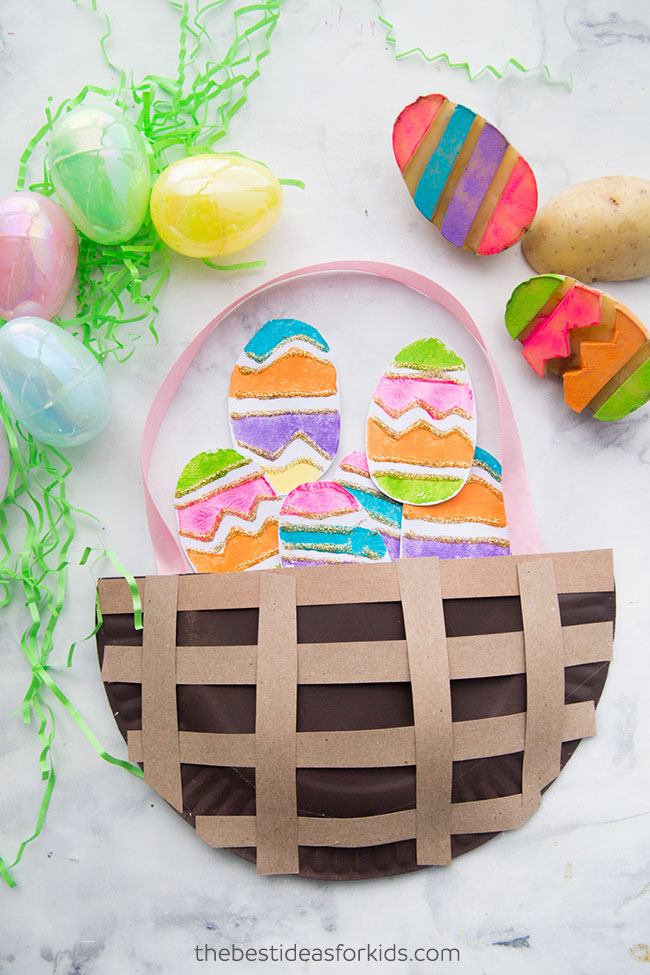 Easter Paper Plate Basket via The Best Ideas for Kids
Bunny Footprint
While there are many craft options that use handprints there aren't as many that utilize footprints and this one is just too cute! Click on the link below to create your own bunny footprint.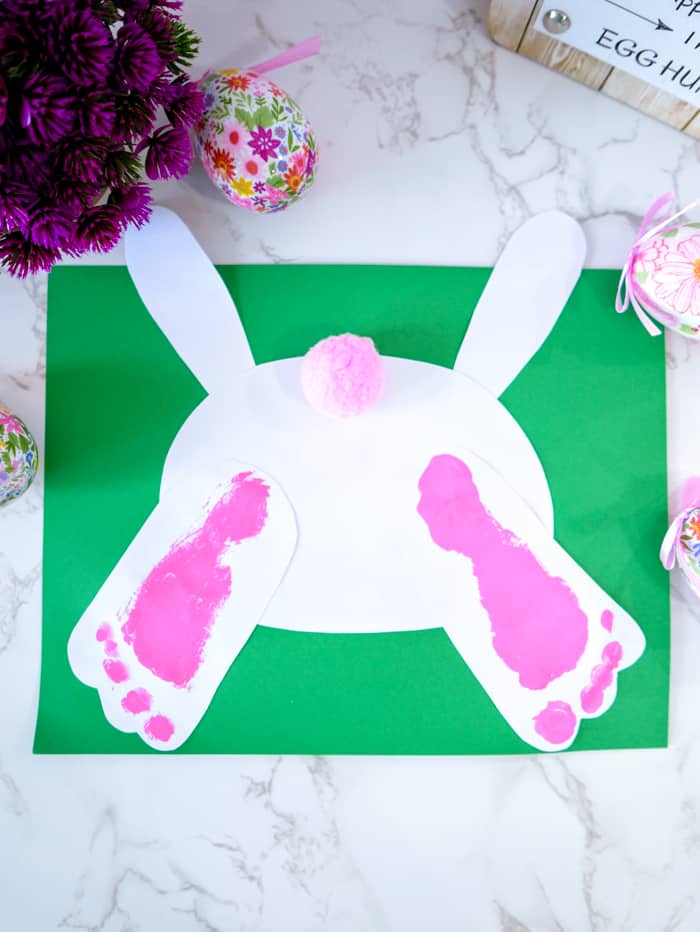 Easter Bunny Footprint Craft via Made with Happy
Tissue Paper Chick
Tissue paper is so much fun to use because it bleeds color so beautifully. This chick would look amazing hanging on the wall.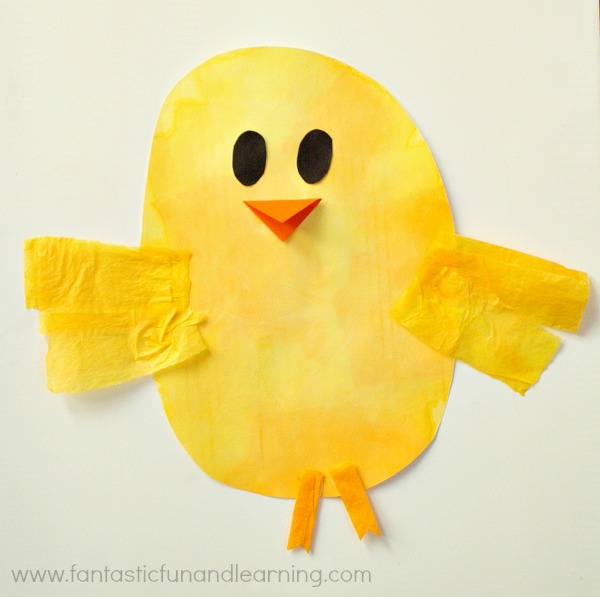 Bleeding Tissue Paper Art Chick Easter Craft via Fantastic Fun and Learning
Paper Plate Chick
Paper plates are so versatile when it comes to crafting! Here they make the perfect Easter chick body. Don't forget the adorable googly eyes!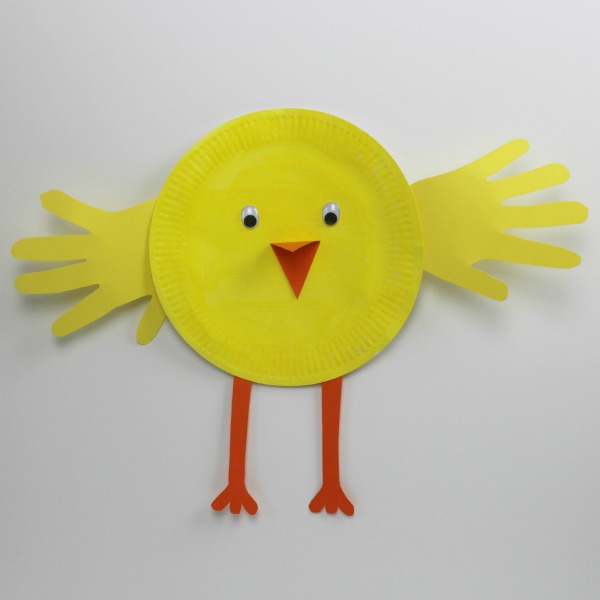 Paper Plate Hand Print Chick via The Mad House
Sponge Painted Egg Basket
Painting with sponges is a simple and beautiful way of making Easter eggs. This is a great piece of artwork to hang on the fridge this holiday season!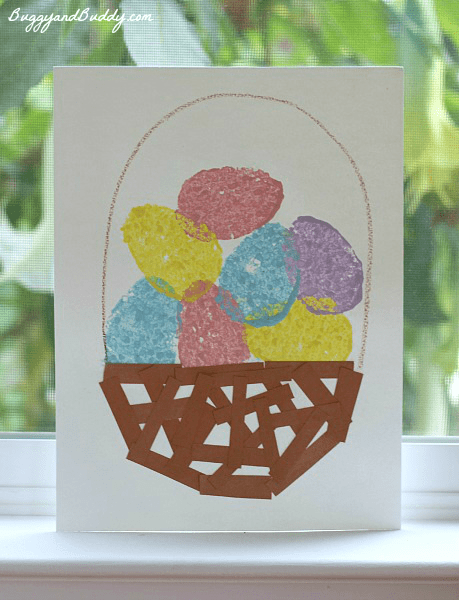 Sponge Painted Easter Egg Basket via Buggy and Buddy
Foam Easter Bunny House
Foam bunny houses are such a fun and unique craft. These remind me of fairy houses and kids will be so excited to decorate a bunny house!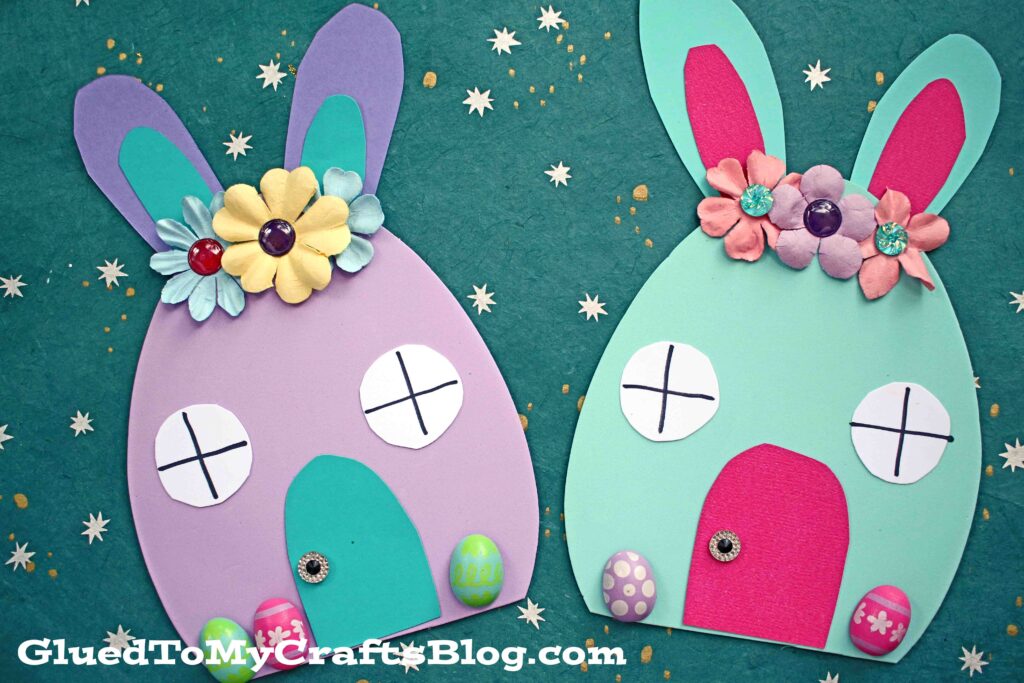 Craft Foam Egg Easter Bunny House via Glued to My Crafts Blog
Bunny Hat
Here's a fun one! This bunny hat is made out of paper and can be customized so that the eggs can be any color the child would like.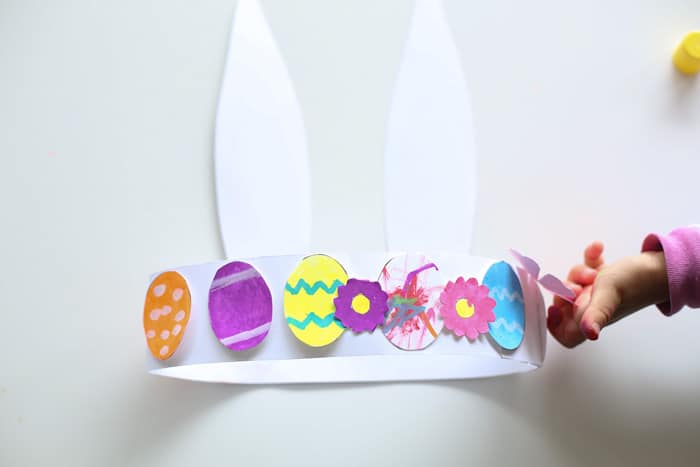 Bunny Hat Easter Crafts for Kids via Fun with Mama
Bunny Scrape Art
Scrape painting is created by scraping the paint to create gorgeous art displays. These bunnies sure are statement pieces.
Process Art Scrape Painting via Projects with Kids
Handprint Bunnies
Did you know that you could create an entire bunny out of your handprint? These are so simple to make and look amazing.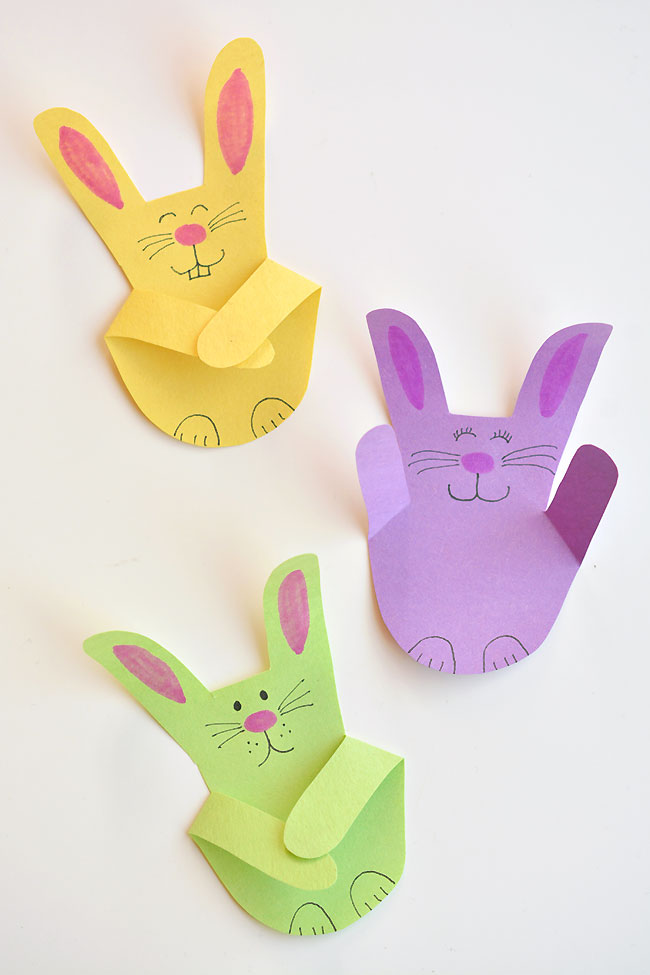 Handprint Bunnies via One Little Project
Easter Egg Crown
What child doesn't like putting things on their heads and parading around the home?! This Easter Egg crown is definitely a winner.
DIY Easter Egg Crowns via Alpha Mom
Cottonball Bunny
This is one fluffy bunny! The soft cotton balls here really bring this adorable bunny face to life. I also love the big eyes.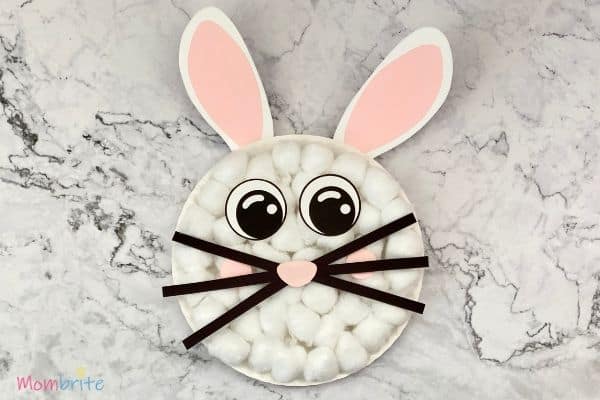 Cottonball Bunny Craft via Mombrite
Egg Maracas
Create something musical with your child with this fabulous Easter egg maraca craft! Kids, toddlers especially, will love this one.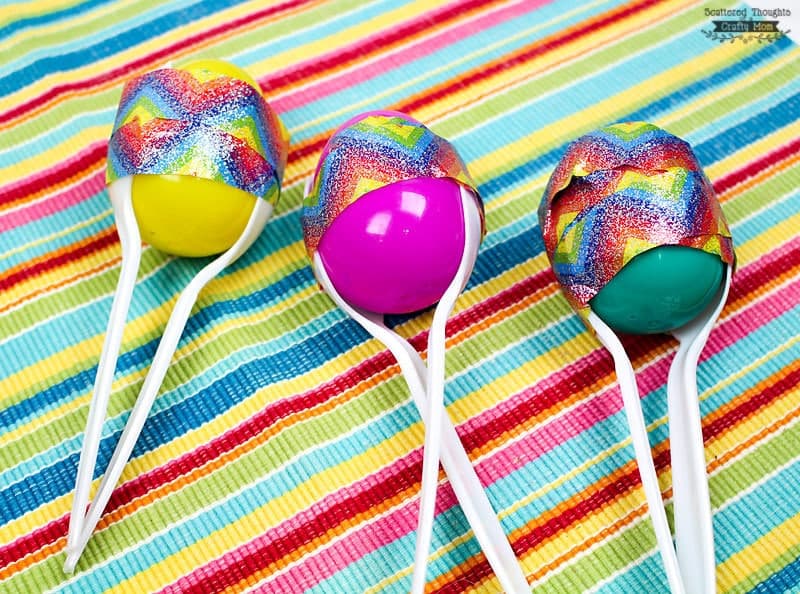 Easy Easter Egg Maracas via Scattered Thoughts of a Crafty Mom
Pipe Cleaner Bunny Ears
I absolutely love pipe cleaner crafts! These bunny ears are so easy and fast to make and trust me when I say that kids will love wearing these.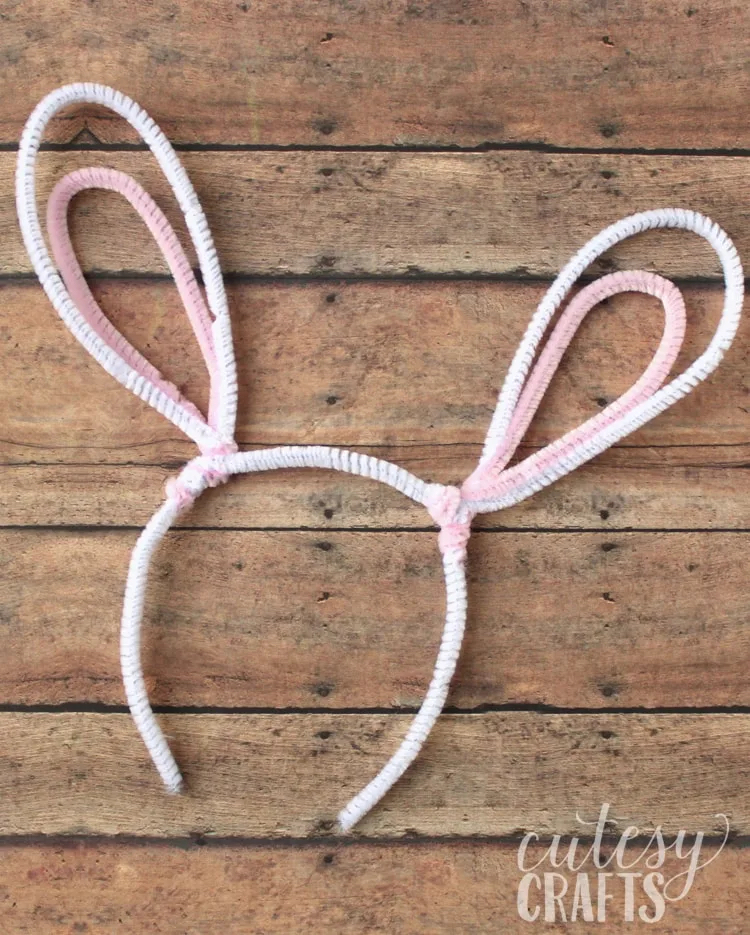 Pipe Cleaner Bunny Ears via Cutesy Crafts
Easter Egg Sponge Painting
Painting with sponges is always a blast. These colorful easter eggs will make your home so festive and kids will love playing with the paint.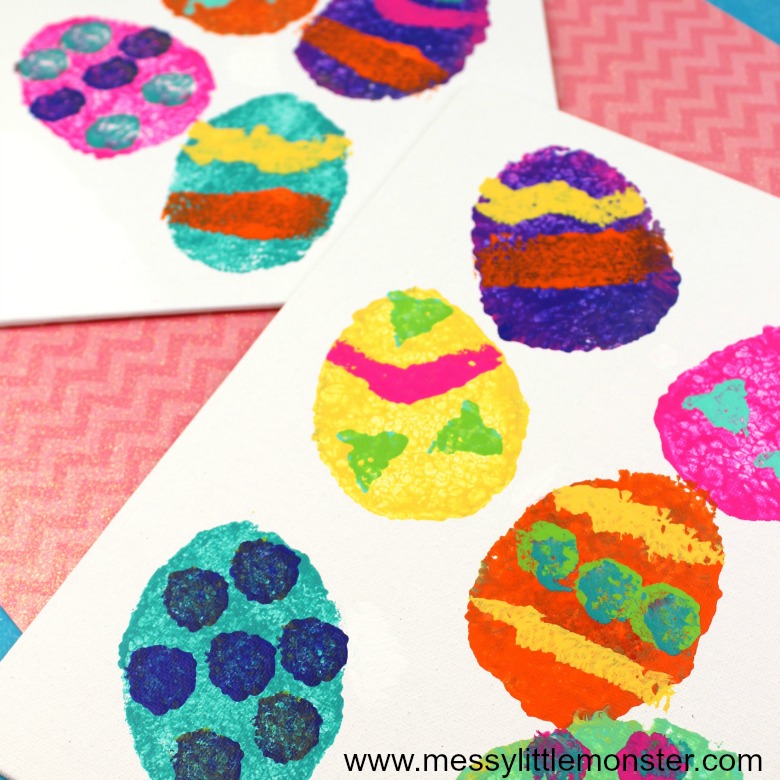 Sponge Painting Easter Egg Crafts via Messy Little Monster
Bunny Puppet
What child doesn't love to play with puppets?! These adorable bunny puppets are easy to make and kids will have so much fun creating them.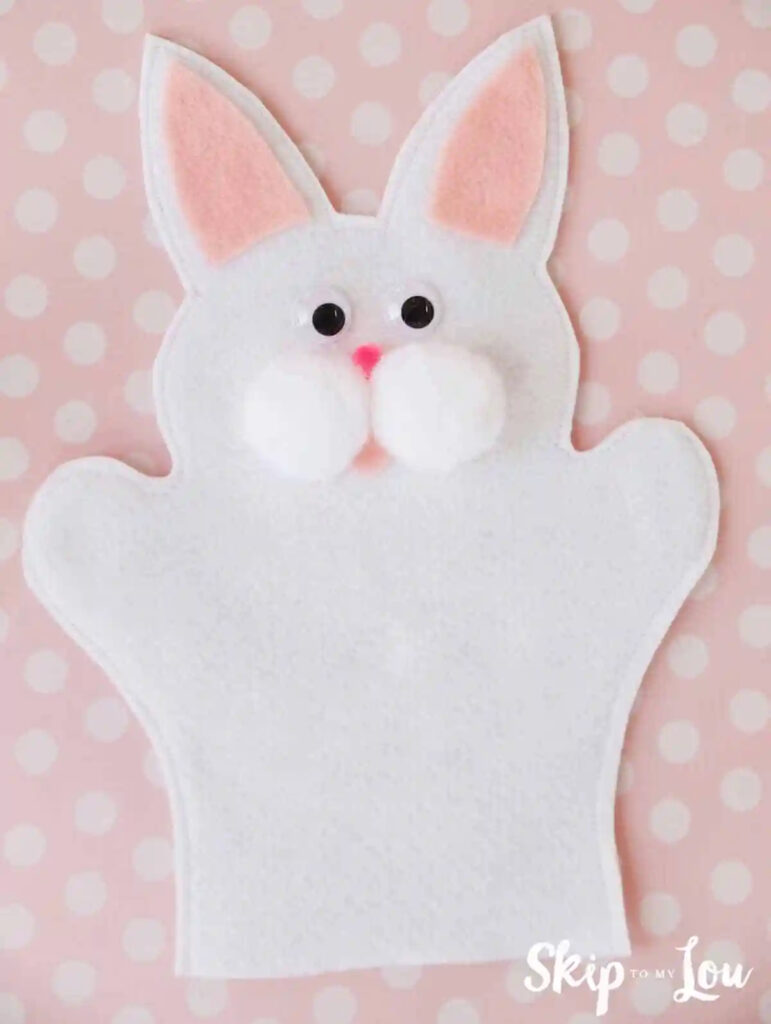 Bunny Puppet via Skip to My Lou
Cute Bunny Nose
These cute bunny noses are so much fun for kiddos to make because they are so interactive and look great in photo ops. This one is a winner!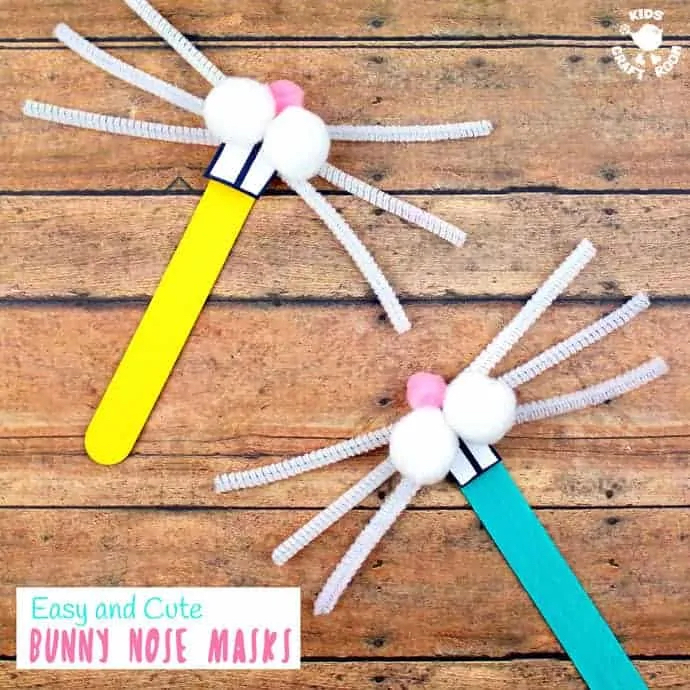 Easy and Cute Bunny Nose Crafts via Kids Craft Room
More Easter Fun