Free printable family planner
Hello friends! I hope you are all having a fabulous New Year! As a little thank you to all of my subscribers, I created this free printable family planner for you to help keep your family organized this year. Yay!
I love a new year because it gives me a fresh start. This year one of my main goals is to stay organized. I'm hoping this family planner will help me (and you) do just that. In this planner I have included a cover sheet, a monthly calendar template, Contacts, Special dates, Weekly planner, On-going to do list, cleaning list, babysitter checklist and a chore chart. If there's anything else you'd like to see in the planner let me know in the comments.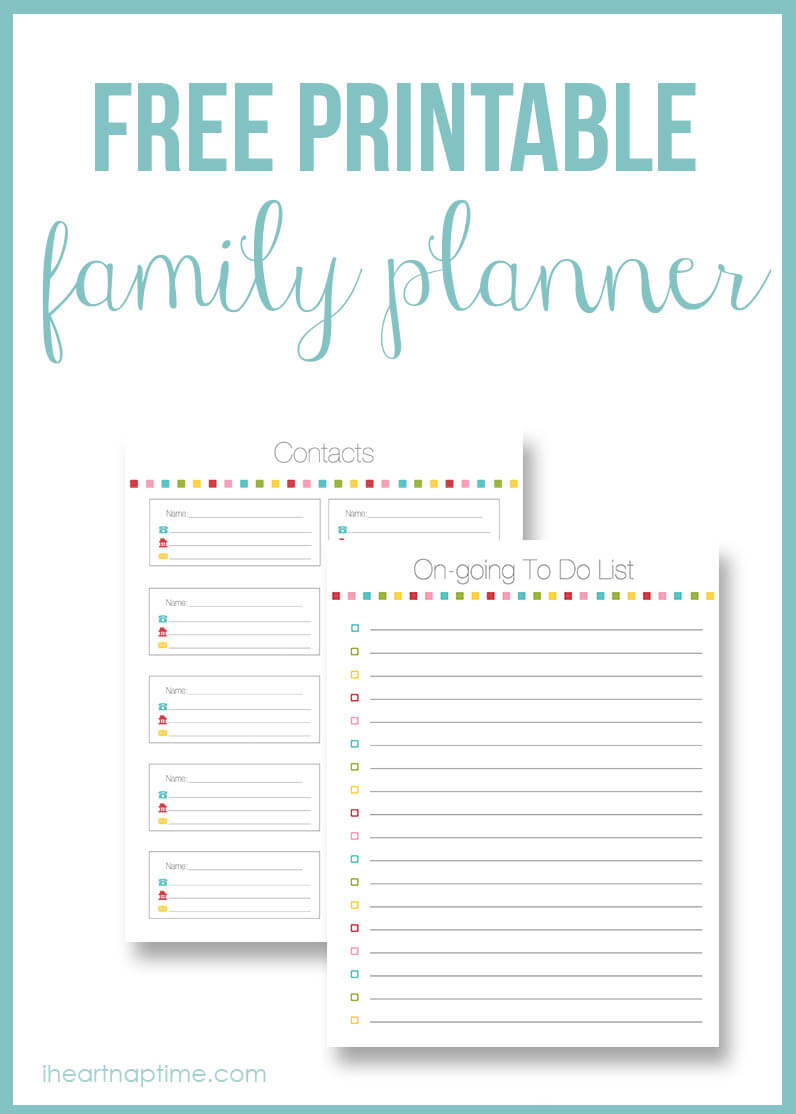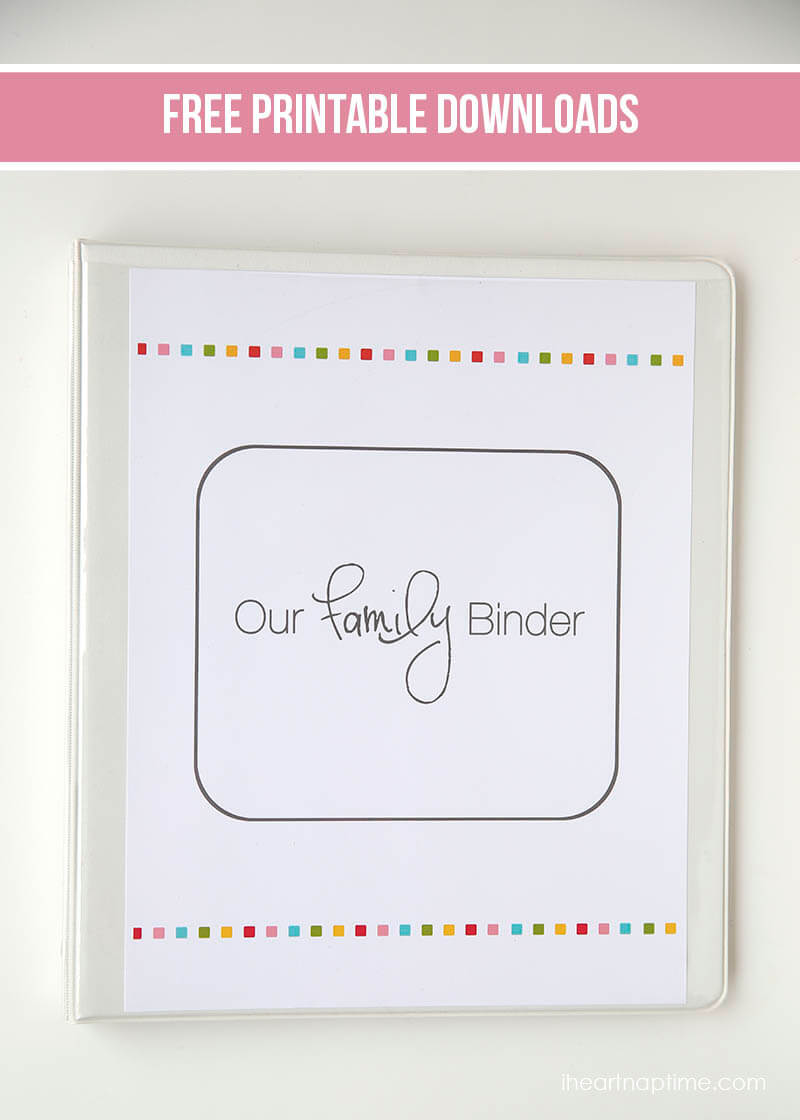 I added the cover sheet to the front of my binder to help me remember what's inside. Here's a peek into the rest of my binder. I love how clean and neat it is… trust me it won't last long! 😉 You can download all of the pages, or each individually. You can also print these in black and white if you don't have a colored printer.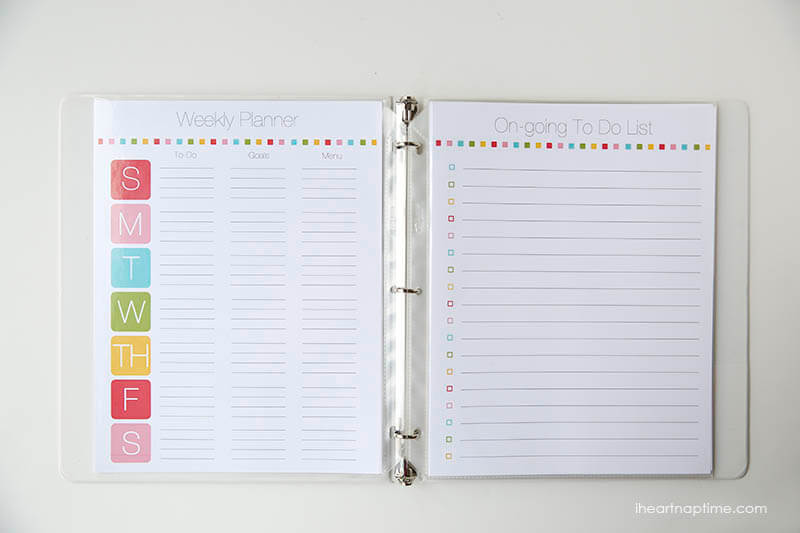 Free printable family planner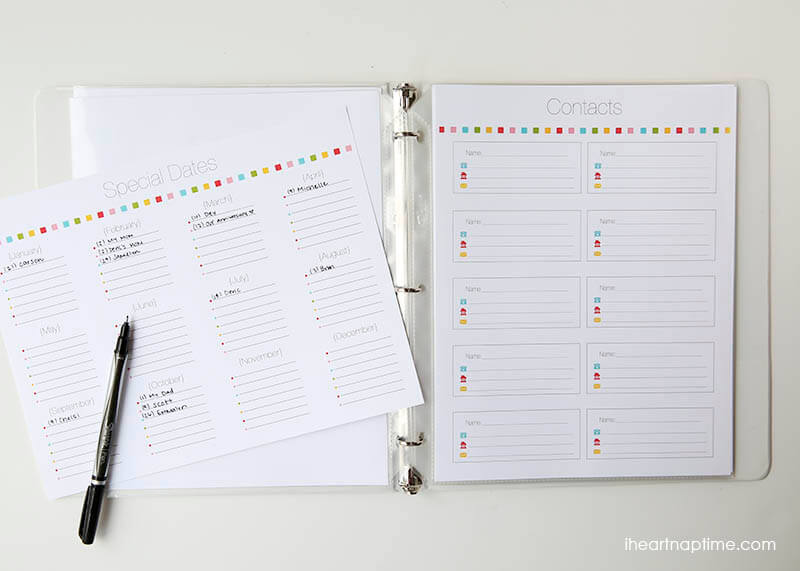 Other items to add to your binder (optional)
I will also be adding these items to my binder in the case of an emergency. A friend at church recommended doing these things below and I think it is a great idea to have everything in one spot so you can reach for your binder in the case of an emergency.
Cash -place inside of a sheet protector
Documents- copies of birth certificates, social security cards, and other important documents
Home inventory- take pictures of your most valuable items in case you need to ever make an insurance claim
Computer files -back up your photos and place in a CD to place in your binder.

Enjoy your free downloads!
Are you ready to get organized this year?