How to paint perfect striped walls
Today I'm going to show you how to paint perfect striped walls. I will say it comes with a little (okay A LOT) of patience, but the outcome is fabulous!
You may remember seeing my son's room makeover a few weeks ago. Several of you have e-mailed me asking for a tutorial on the wall and I apologize this post has taken me so long to get up! I almost didn't take pics along the way, but I'm glad I snapped a few! 😉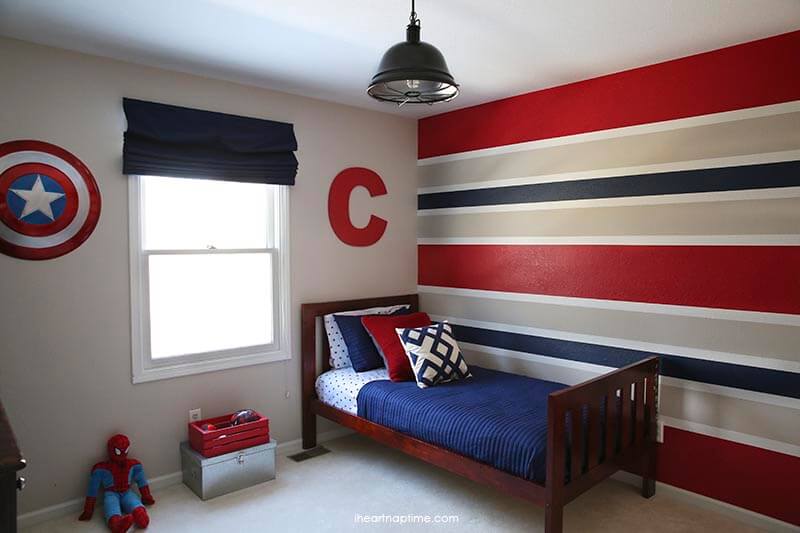 How to paint perfect striped walls
Supplies: 
Blue painters tape
Plastic to lay on the floor
Paint (desired colors)
Paint brushes
Laser level
Instructions:
1. The first thing you'll need to do is measure your wall. You're going to need to figure out how thick you want your stripes, how many stripes, etc. Then comes some math to make sure everything evens out. My red stripes were 13 1/2 inches thick, the white were 2 inch, the grey 7 inches, and the blue 5 inches to give you a perspective.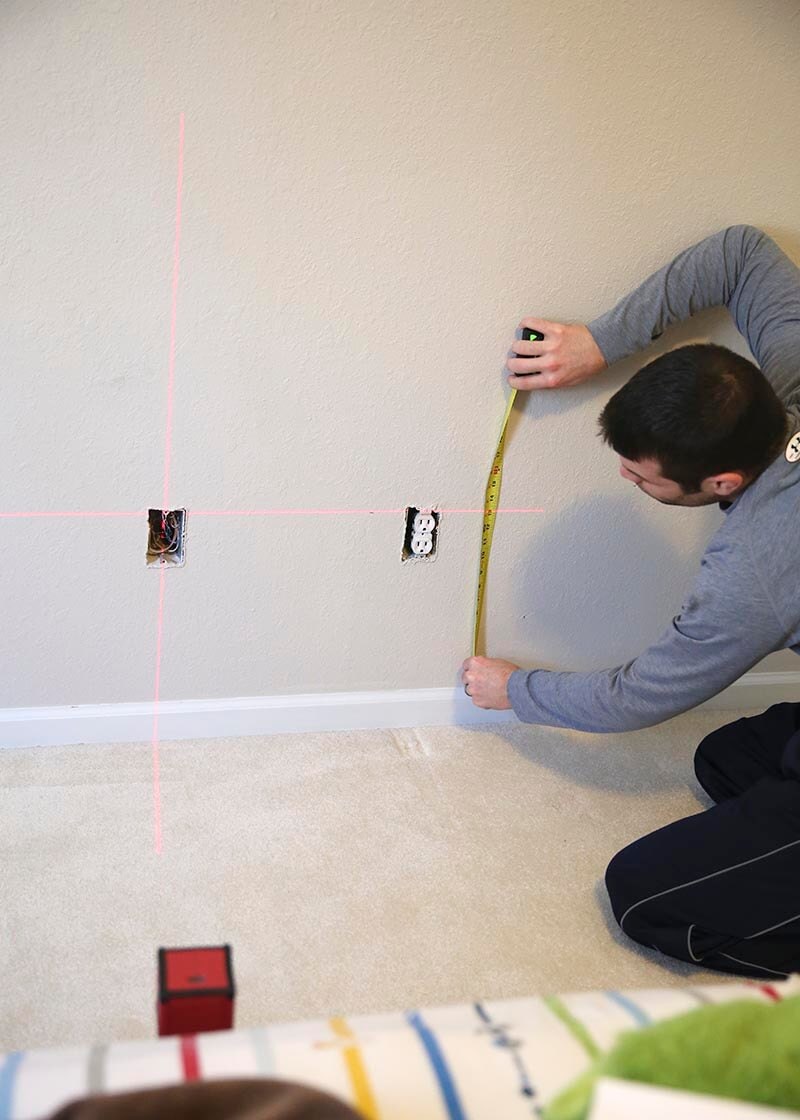 2. Then you're going to grab a laser level (if you don't have one borrow one) and start marking out the lines according to the math that you did earlier. It's best to mark little lines across with a pencil and then line up the tape. Make sure to measure equidistant all the way across to make sure you have a straight line. There is nothing worse than having to start over!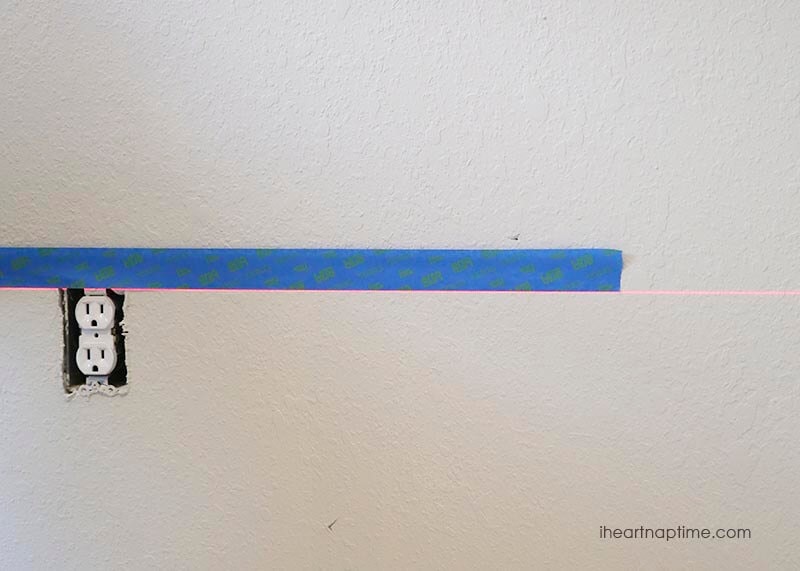 3. Line up that tape and push down to secure the edges. You can see that the one of the taped lines is a little off in the picture below so we made changes before we started painting.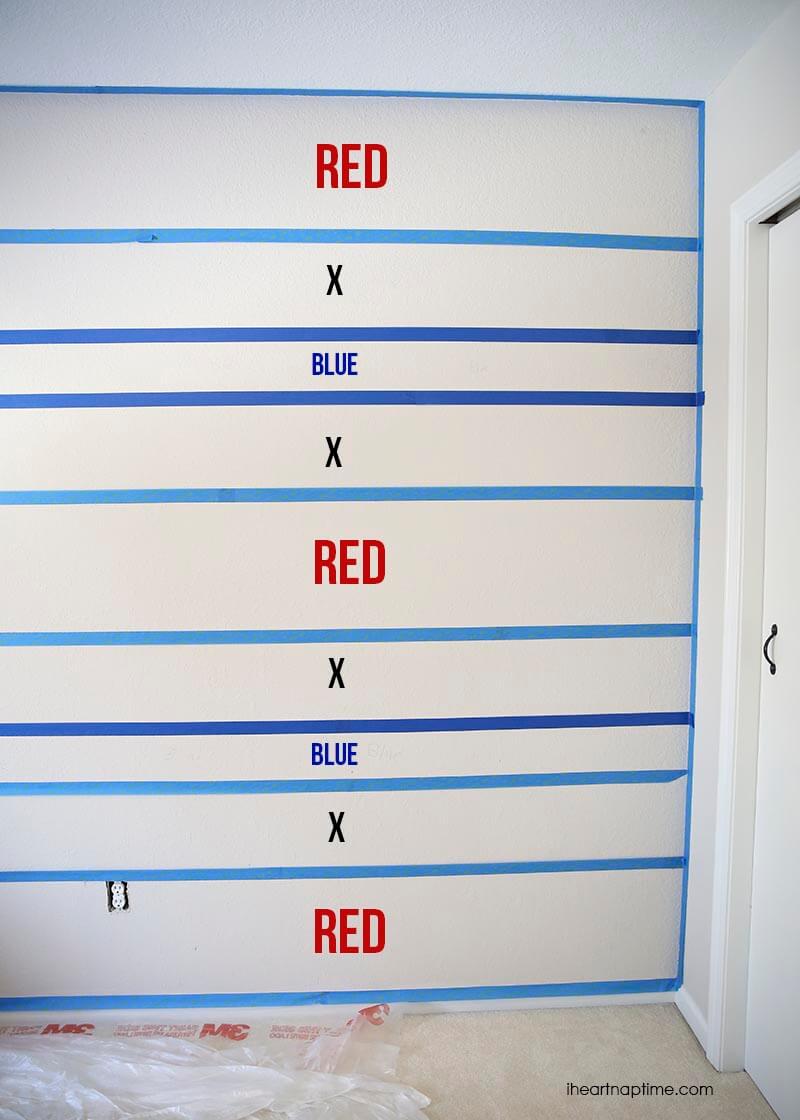 4. For the first round we just painted the red and blue. You can paint every other space at this point if you want to maximize your time, just remember that the wall underneath the tape needs to be painted as well according to your preplanned measurements. This can get tricky if you try painting too many spaces at once.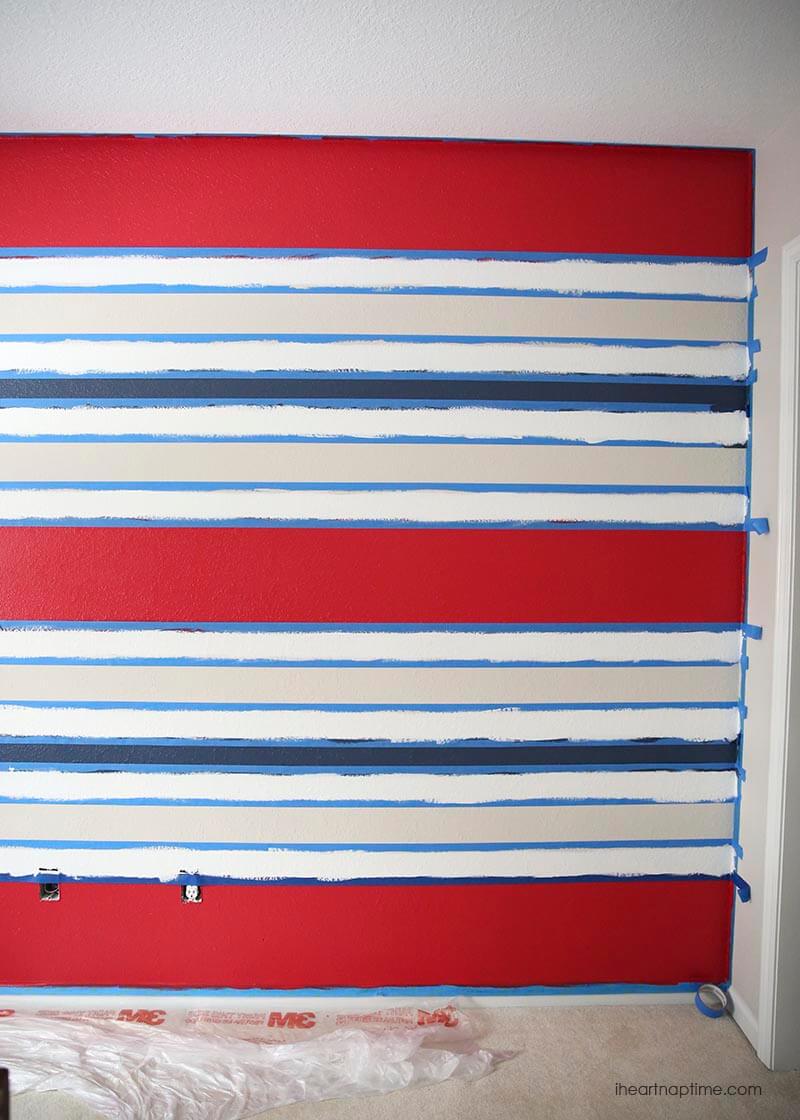 5. Once the red and blue dried (you may require more than one coat!) we went back and sealed off the red and blue so we could paint the white stripes without bleeding onto our recently finished stripes.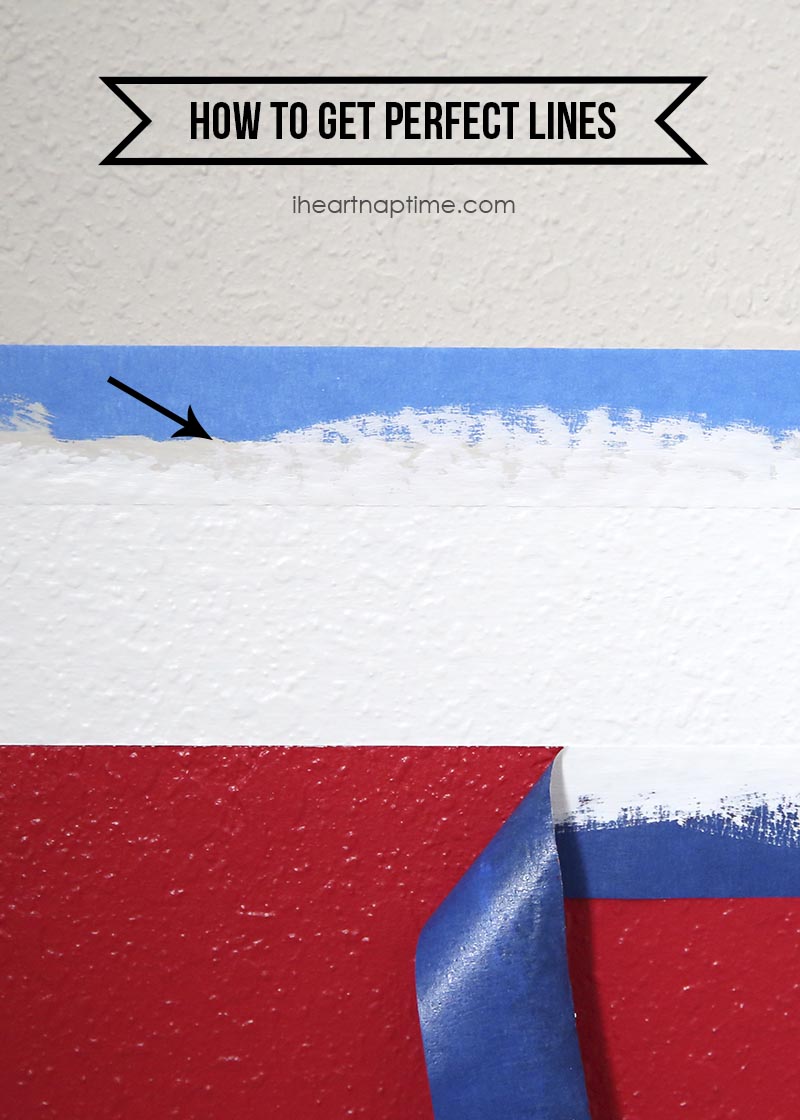 6. Now here is a tip for getting perfect lines, without any bleeding, smudging or smearing. BEFORE painting two adjacent stripes, paint onto the tape's edge to seal it with the base color (you can see the grey color I used above). Basically you paint the incorrect color along the edge of the tape (in this example the gray first, then white once it dries). Allow to dry. Then proceed to paint the stripe as you desire. This will insure that nothing leaks through. You can even use a faux clear glaze like we did in this post, but we didn't have any on hand so this was cheaper and easier than going to buy more.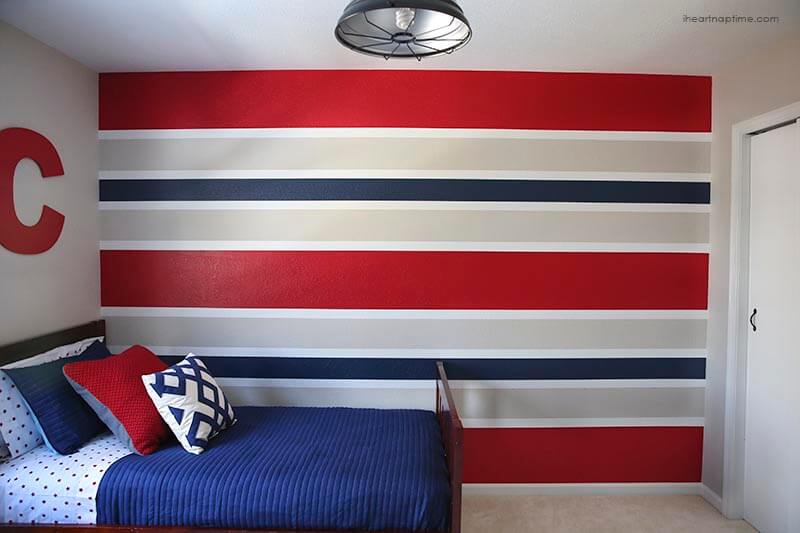 7. Once your paint has started to dry, slowly peel the tape away at an angle. Don't wait too long to take the tape off or it could get stuck and peel some paint off with it.
Now grab a Dr. Pepper, some chocolate, good music and a painting buddy! That will make it more fun! 😉
Feel free to leave any questions in the comments.
To see the whole room reveal click HERE.