The perfect holiday craft for your little ones! Leave your house smelling like Christmas with this fun and inexpensive gingerbread playdough.
If you're looking for a fun craft idea to enjoy with your kids during the holiday season, this is it! We make homemade playdough at least once a month at our house, so I thought…why not make a Christmas version?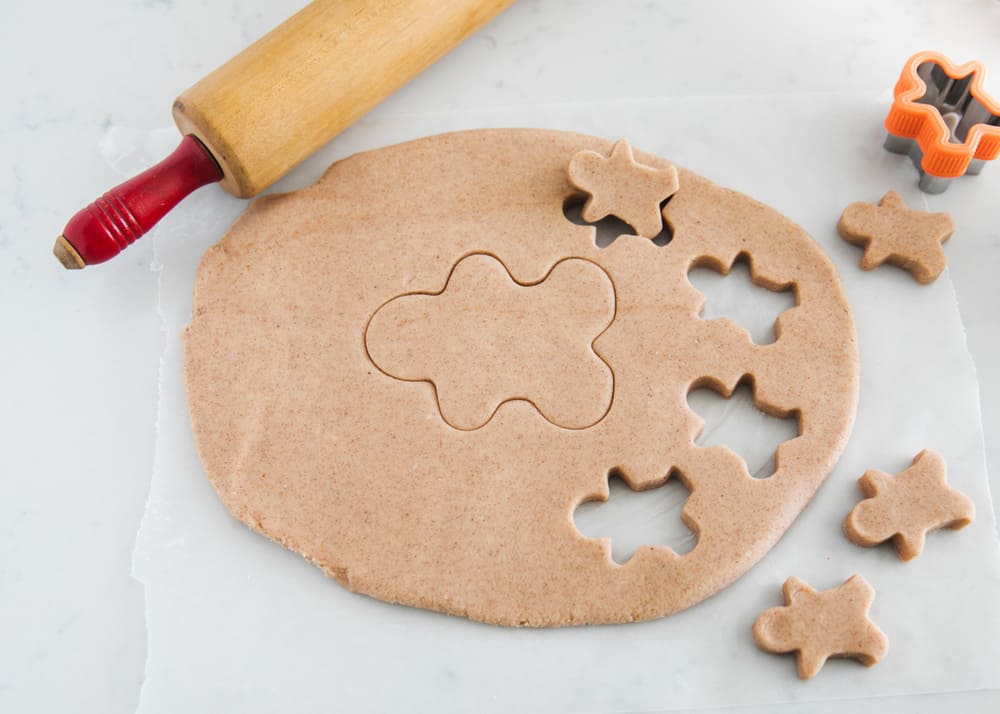 This is the perfect indoor activity when it's raining or snowing outside and will leave your house smelling amazing! It combines all your favorite Christmas flavors and smells just like you took a warm batch of ginger molasses cookies out of the oven.
My kids had so much fun making little gingerbread men with their rolling pins and cookie cutters. The dough is super soft and squishy and is really easy to work with. It's perfect for kids and even makes a fun and inexpensive gift for your little ones.
Another fun thing about this recipe is that you can mix in red or green food coloring to make it extra festive. Feel free to add one color or multiple colors…it's up to you! I kept mine all natural and just let the spices do the coloring.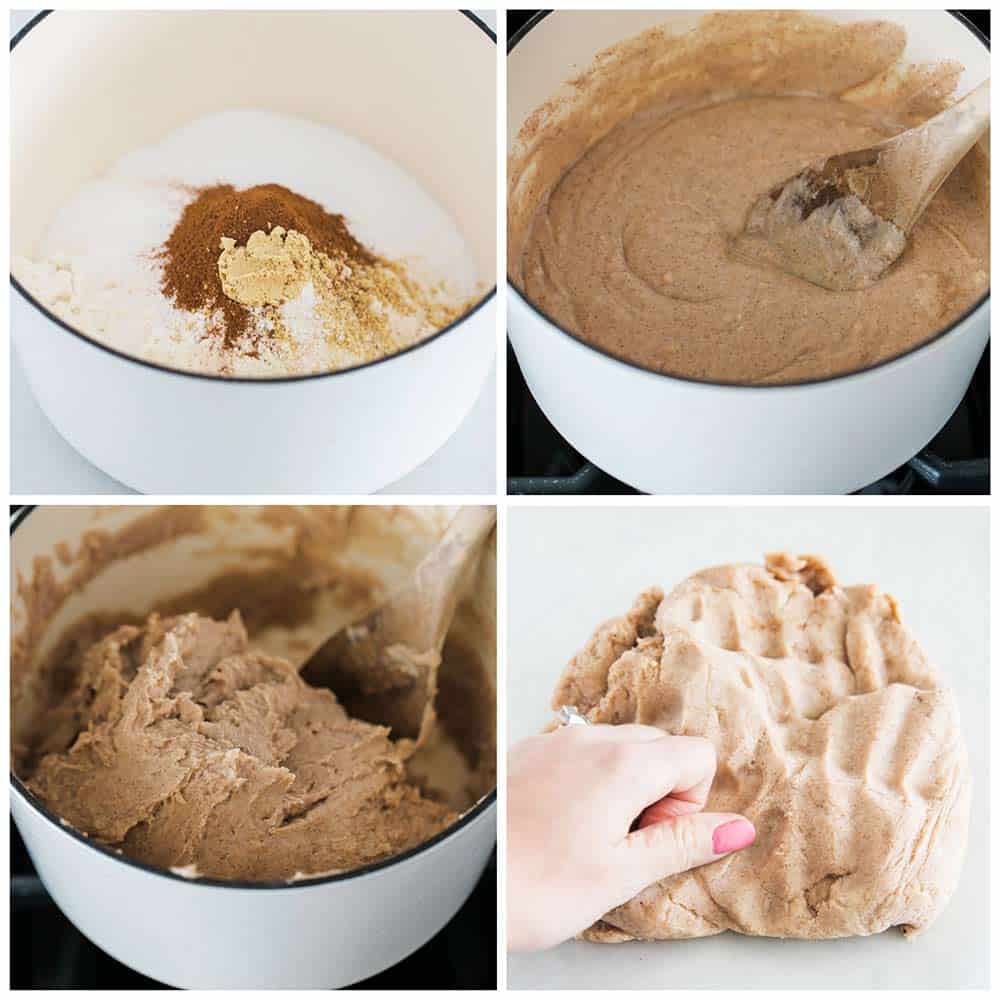 Ingredients
All-purpose flour
Iodized salt
Cream of tartar
Ground ginger
Ground cinnamon
Nutmeg
Lukewarm water
Vegetable oil
How to make gingerbread playdough
Add ingredients to pot. In a large pot, mix together the flour, salt, cream of tartar, ginger, cinnamon and nutmeg. Then add in water and oil. If you're adding food coloring, add it now.
Cook on stove. Cook over medium-heat, stirring constantly. Keep stirring the dough until it thickens and starts to form a ball shape.
Let cool on wax paper. Remove from heat, then place on wax paper. Let cool a bit, then knead with your hands until the texture is smooth.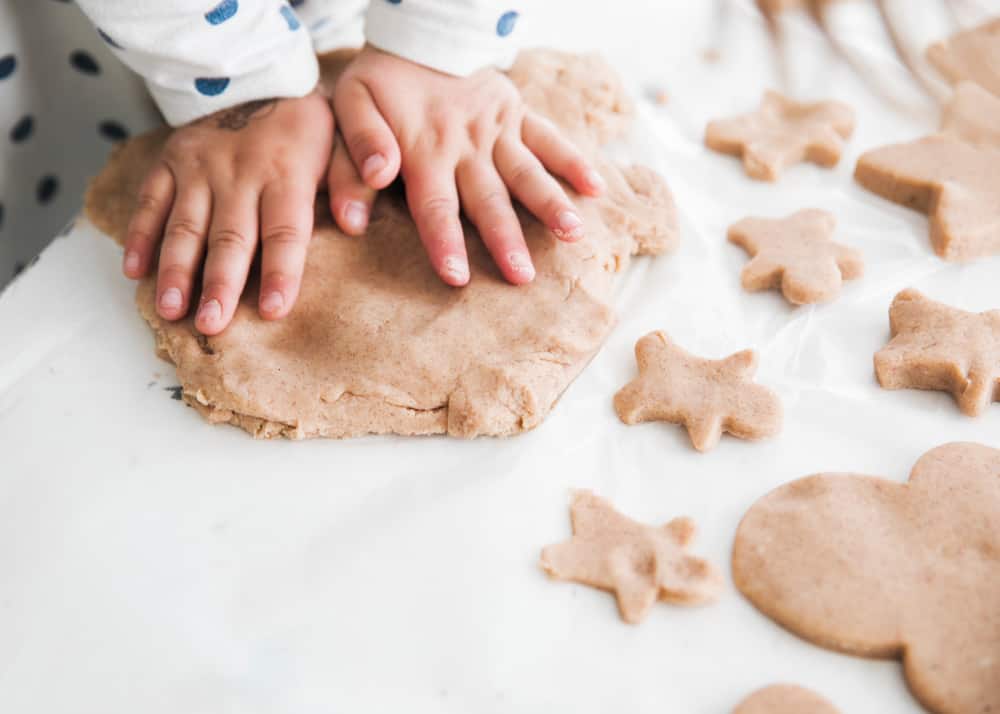 Storage
If stored in an airtight container, the playdough will stay soft for at least a month, if not longer. It's perfect to have on hand when the kids are out of school for the holidays or a snow day. It will keep them entertained for hours!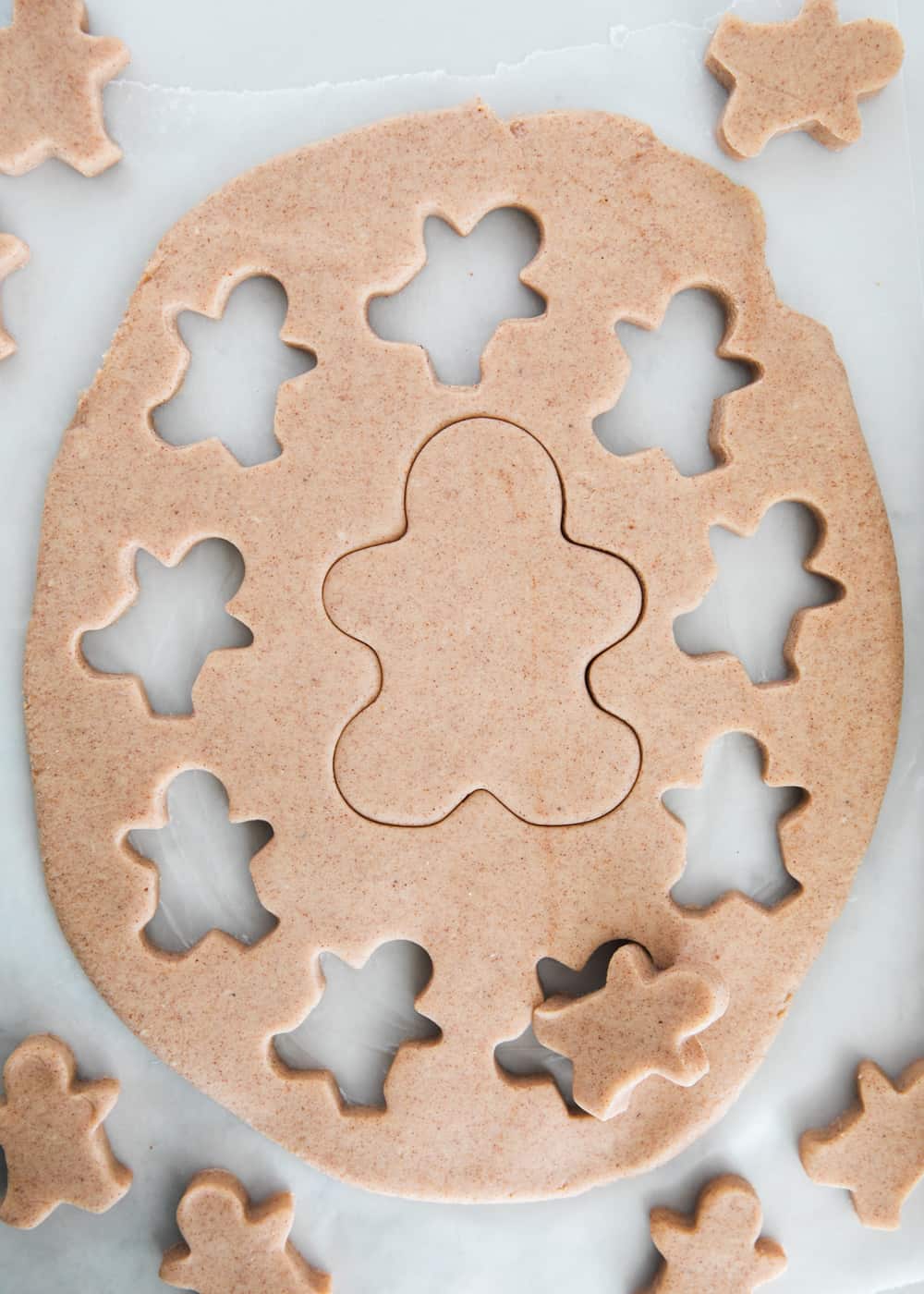 More kids activities to do this winter: