Mother's Day Gift with Free Download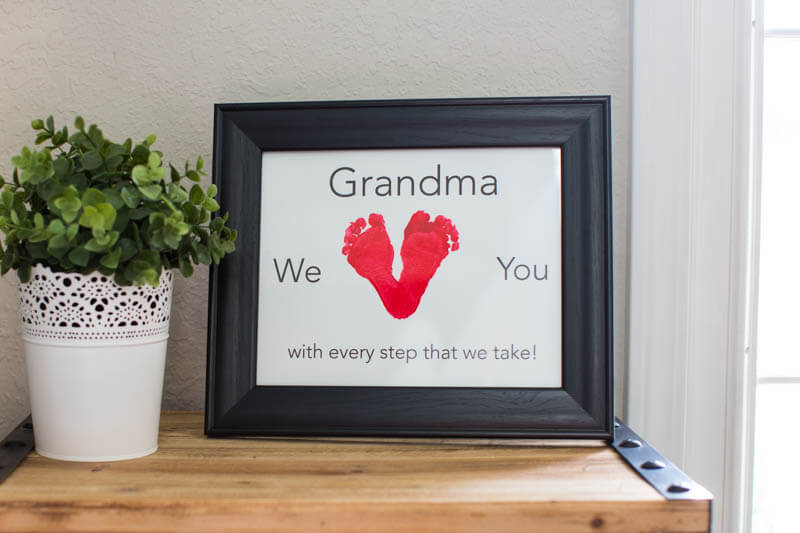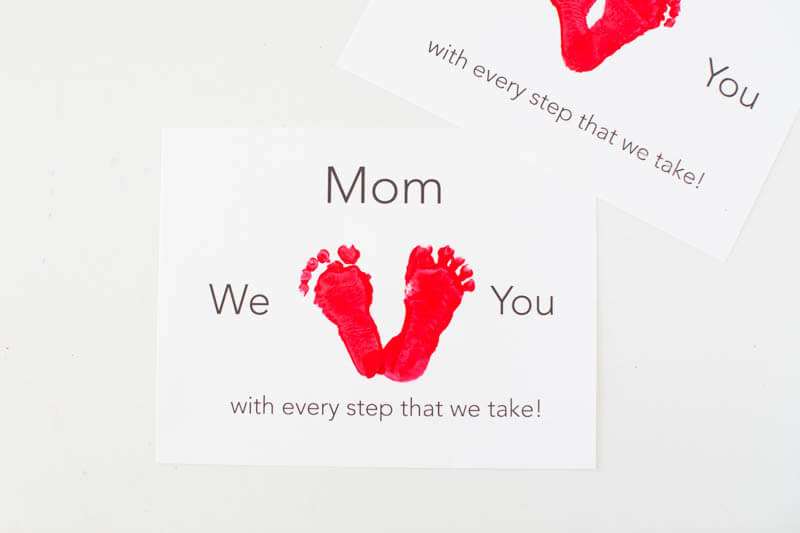 Mother's Day Gift with free download… such a cute DIY gift for Mother's or Father's Day! Inexpensive and a fun project to make with your little ones. Their cute little feet make the best hearts!
I don't know about you, but I'm always on the hunt for something special to give my mom for Mother's Day. We all know how much grandmas love their grandkids, so I thought this would be a fun way to get the kids involved.
This is a project you can finish in less than 20 minutes and won't cost a fortune, either.

The footprint wasn't perfect on mine because my little girl was wiggly, but we weren't trying for perfection. We were just trying to get through the project without paint getting spilled on the floor, so I call it a success! 😉 Make sure to have a helper with you to hold your little one's feet.

To download FREE Mother's Day gift printables

For best results, print on card stock paper.
Supplies needed:
Free printables above with cardstock paper
Washable paint
Paint brush
Paper plate
Frame

Instructions:
Place paint onto a paper plate. Then paint onto your child's foot with the paint brush. Carefully stamp one foot at an angle. Then paint the other foot and stamp at an angle on the opposite side, to form a heart. Wash babies feet and allow the print to dry. Then place in a frame.

So, there you have it! A simple gift idea for Mother's (or Father's) Day!
Looking for more Mother's Day gift ideas? You'll love these too: