Flower Pot OREO Dirt Pudding Cups… this no bake dessert couldn't be any easier or delicious!
I'm always looking for easy treats to make with my kids and these OREO dirt pudding cups were the perfect treat for us to make together. My kids and I love spending time together in the kitchen and I find it's a great way to bond and teach my kids a skill they can use. We have so many great memories that have been made in the kitchen and I love that my passion for being in the kitchen is rubbing off on my kids. My daughter has officially declared she wanted to start a cooking channel.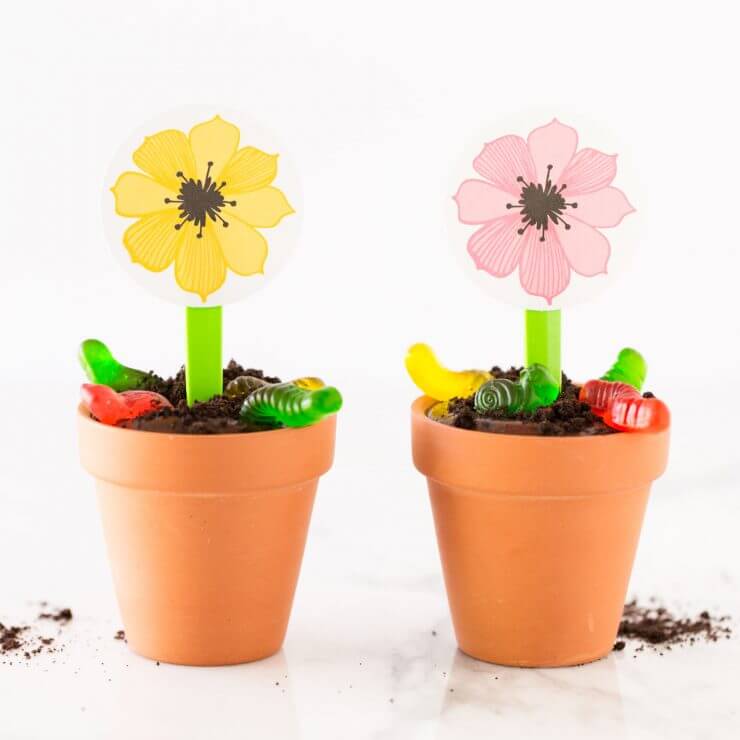 Since we are getting ready to plant our garden, we thought it would be fun to turn our pudding cups into mini baking flower pots. You can use baking pot (food-safe) cupcake holders or place the pudding in clear cups and then into the pots. I love how they turned out! We had had so much fun whipping these up together.

We spotted these JELL-O CREATIONS kits in the store and of course my kids just had to have them. We've made each kit and my kids are already wanting to make these OREO dirt pudding cups again.
My kids had a blast making them and they are perfect for the everyday snack or for a celebration. Really all you need to do is Mix, Layer, Top.  Everything you need is inside of the box. It includes the pudding mix, OREO crumbs and gummy creatures. You'll just need to supply the cups and milk.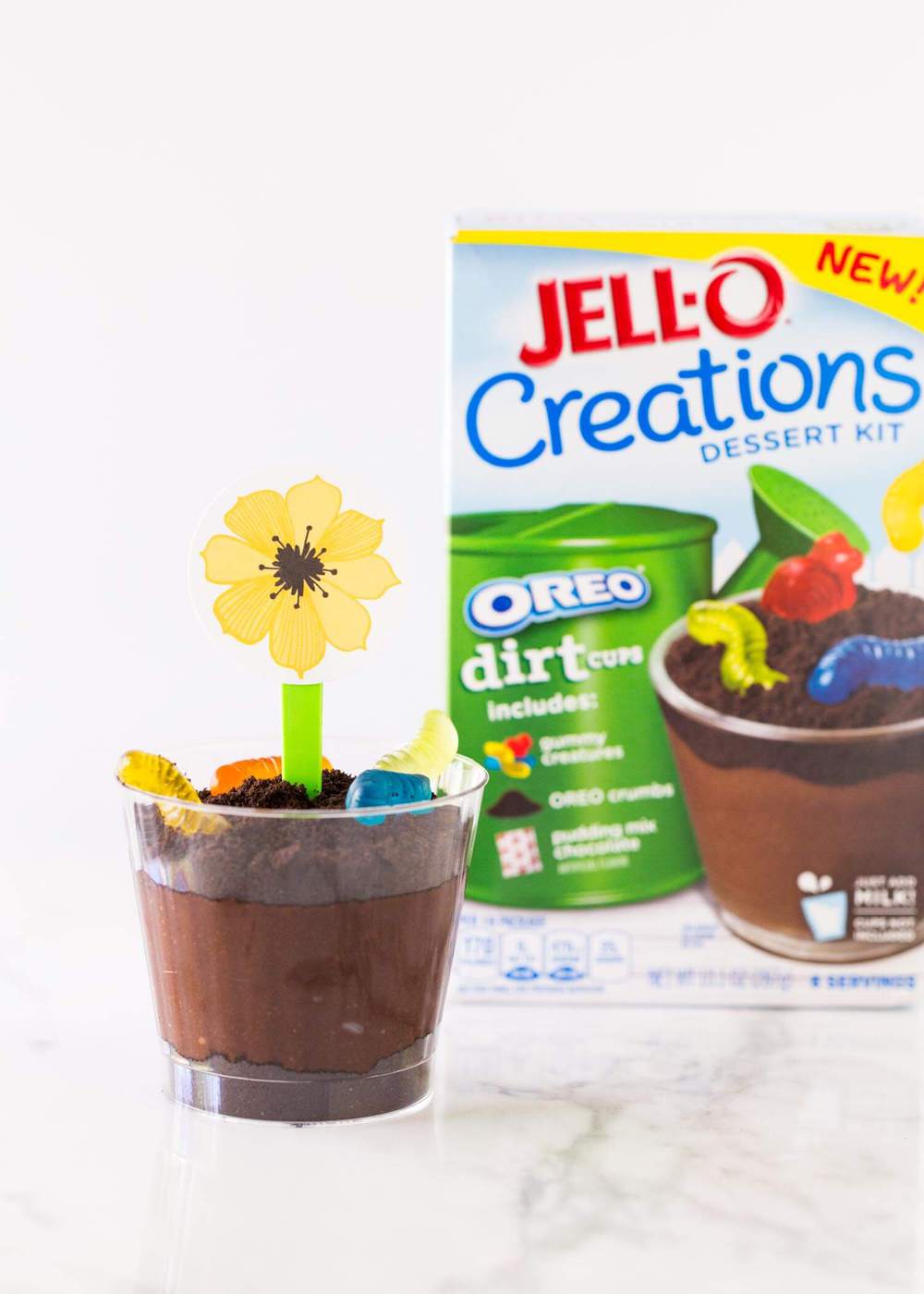 These pudding cups would be adorable for a Spring party or really any day of the week.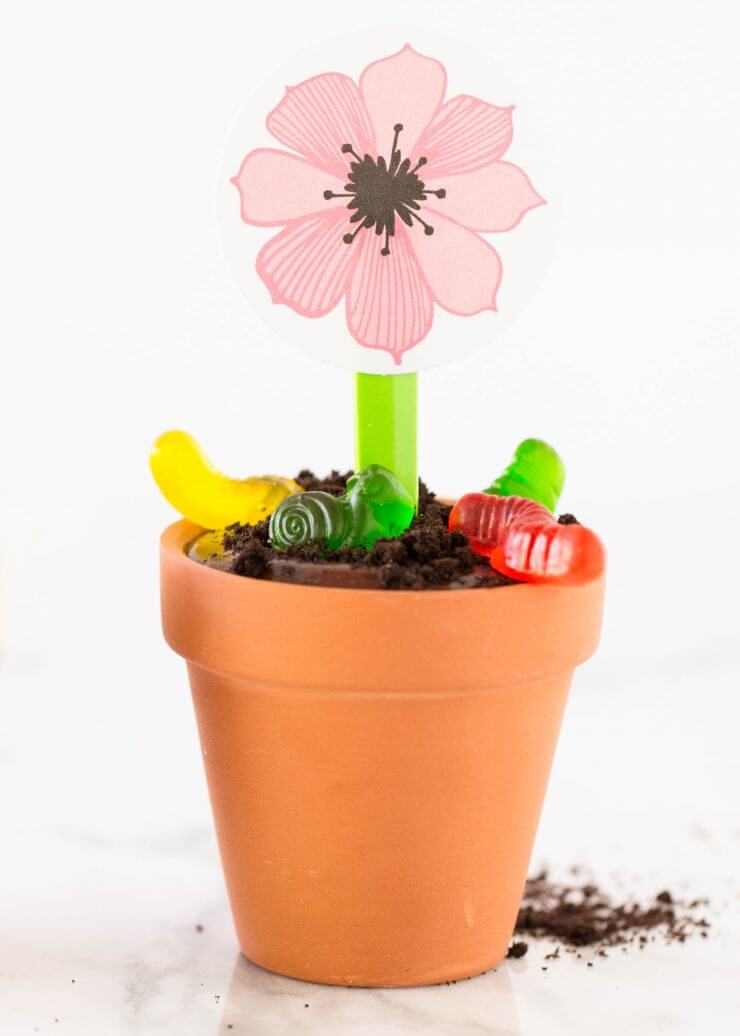 My kids were so proud that they made these ALL by themselves. I just took the pictures 🙂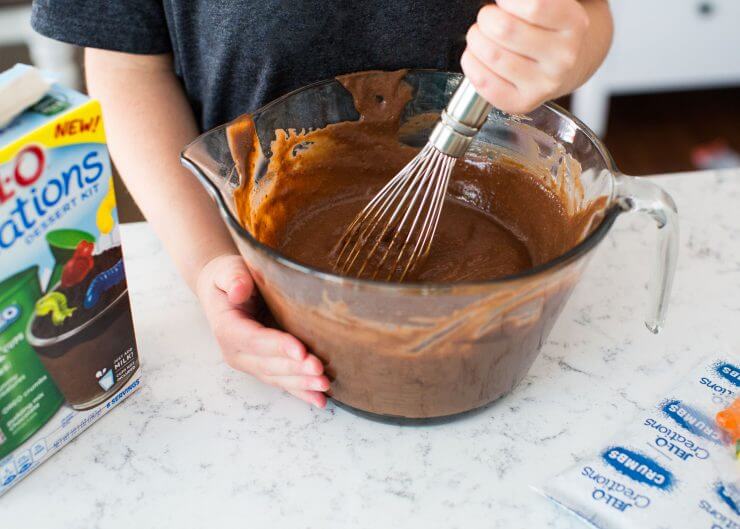 These are no-bake and are only 3 simple steps to make.
Mix JELL-O pudding
Layer with cookie crumbs
Top with custom gummies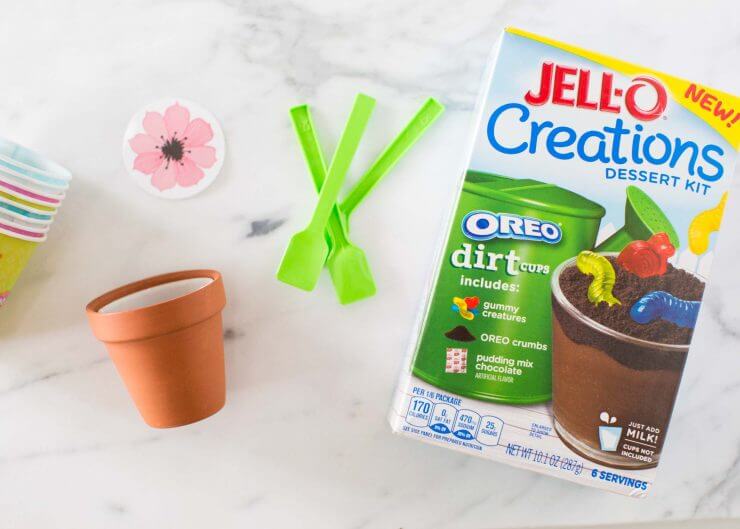 You can place the pudding into a mini kids cups or clear cups and then place the cup inside the pot. You can also purchase mini silicone food safe baking pots. Then to make the adorable flower spoons, download the free printable below and then cut out with a 2-inch circle punch of scissors. Then tape to a green spoon and place in the pot.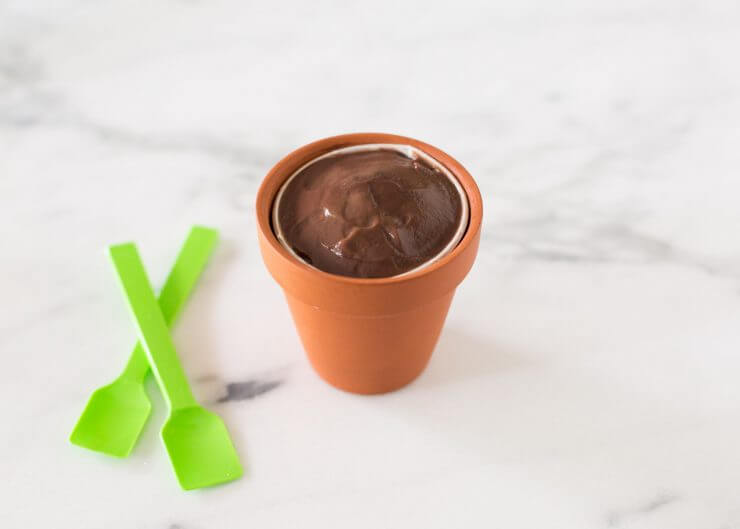 My kids have been begging to make the other kits, so we tried out the Princess and Beach kits as well.




These beach pudding cups would be perfect for a pool party or summer BBQ. I added the little umbrellas for a fun decoration.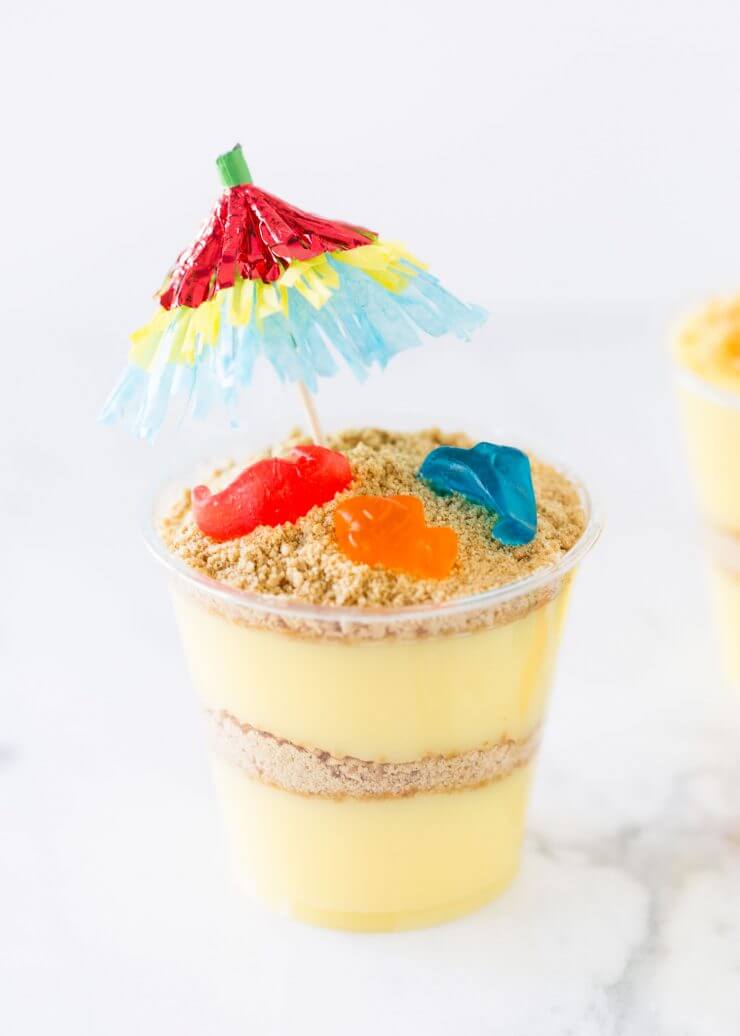 ENJOY! 🙂
JELL-O has provided an IBOTTA coupon just for you, click HERE to download and make you're own at home.
Which flavors are you excited to try?