DIY LEGO Heart Valentines
DIY LEGO Heart Valentines – The kids will love helping make these "Never LEGO of my" heart Valentines for their friends, with free printables included!
Hi! This is Kara from A Kailo Chic Life  and I am super excited to share these fun DIY LEGO Heart Valentines. My daughter loves to build with LEGOs, as most kids do, so this year I'm getting her in on the Valentines making action with these adorable LEGO Heart Valentines.
I've included a free printable of the "Never LEGO of my" heart card so that creating these Valentines is as simple as printing out the template and building a few hearts.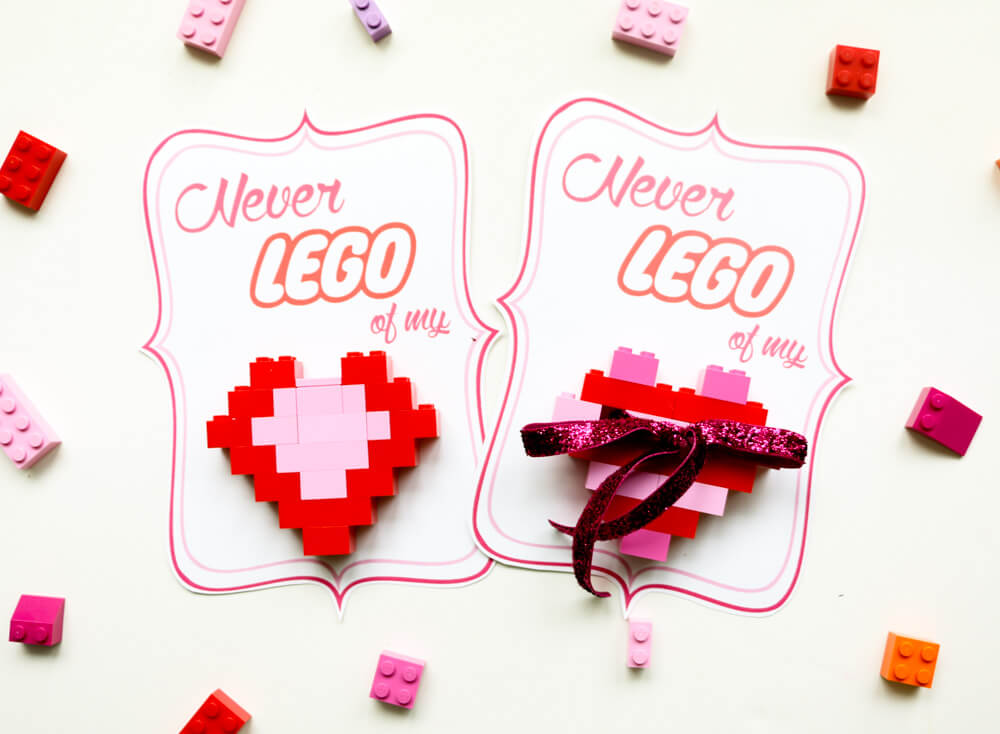 For these Valentines you will need:
LEGO Bricks in any color (5 – 2×2's, 6 – 2×4's, 2 – 2×3's for each heart)
Glue Dots or Ribbon ( add 2 – 1×2 bricks for each heart if using glue dots)
To begin you will want to build your LEGO hearts according to the photo below. Feel free to change the colors to use up any bricks you have laying around, or you can purchase a general building set and use those pieces to build your hearts. If you are going to use a ribbon to attach the LEGO heart to the Valentines card, you'll want to leave two holes towards the top for the ribbon to thread through.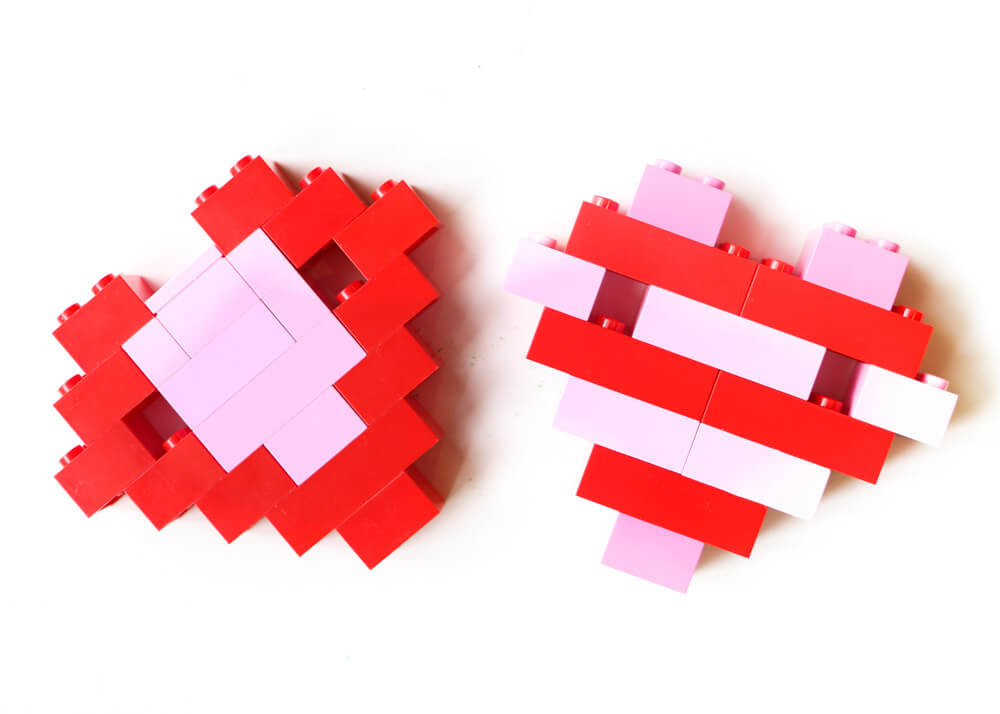 Once you have all your hearts built and the cards printed and cut out, it's time to assemble your Valentines. Simply poke two holes in the card with a hole punch and thread the ribbon through the card and tie in a bow. If you prefer, you can also use a few glue dots to adhere the LEGO heart to the card.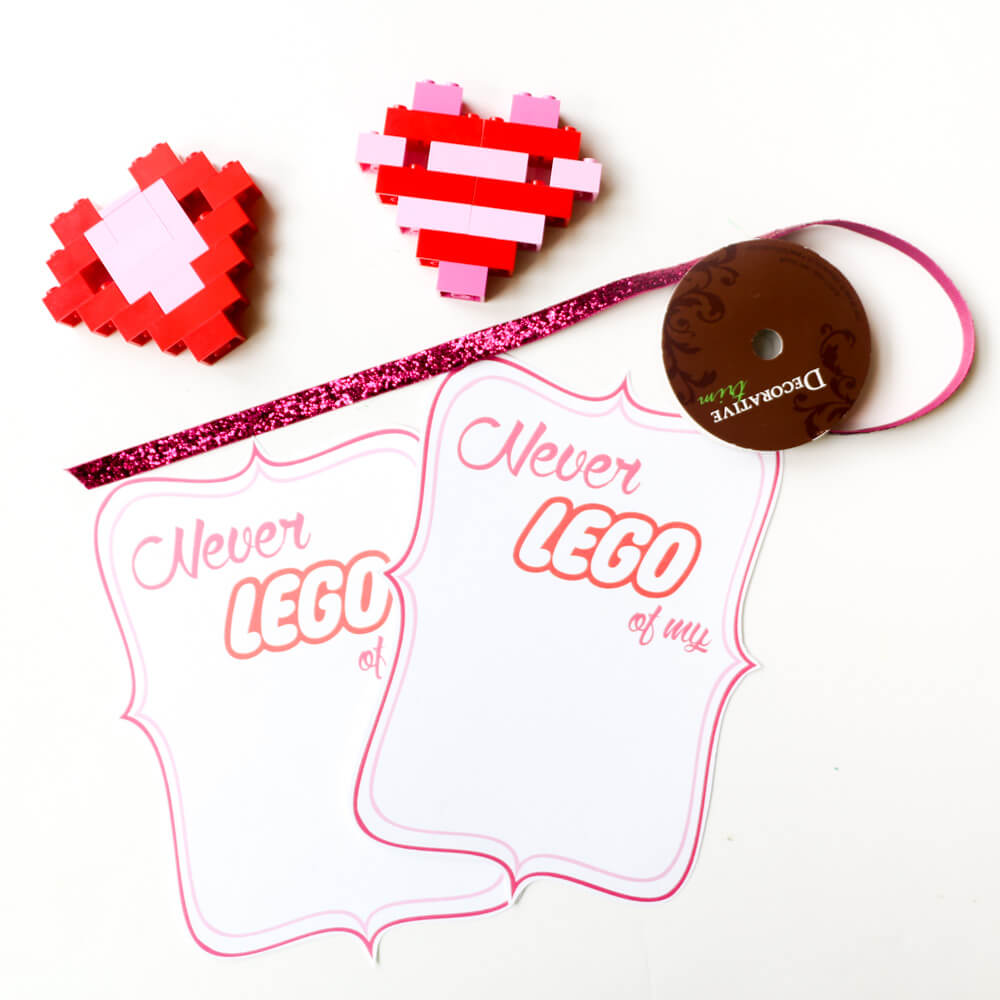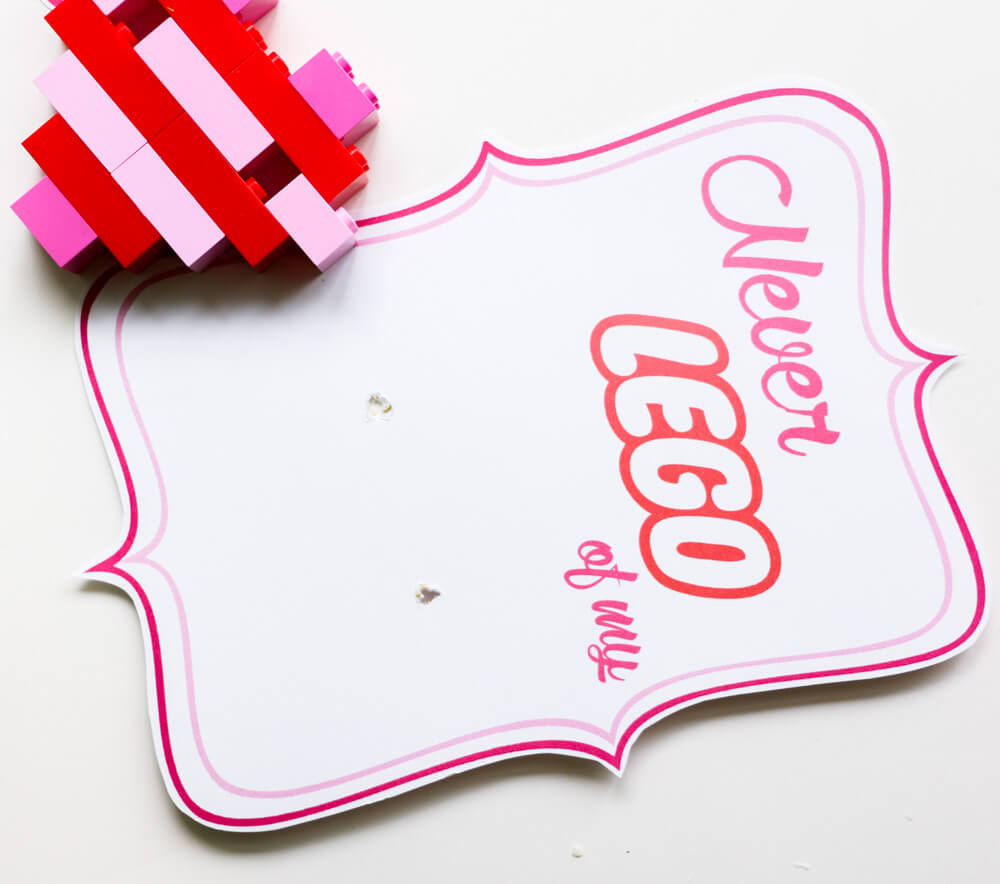 Now repeat 20 or so times and your kids will have some coveted Valentines to hand out to all their friends this year! If you love this Valentine's Day idea, head over to A Kailo Chic Life for even more craft and DIY ideas.
Thanks, Kara! I might be making one of these adorable valentines for my husband! 🙂