White Elephant Gift Ideas
White Elephant Gift Ideas…20 fun, creative, and hilarious gifts that will be a hit at any gift exchange. Great inspiration for every age.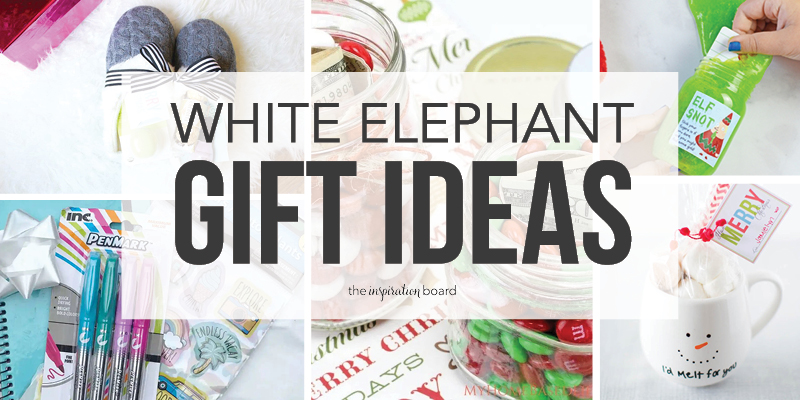 White Elephant Gift Exhange
My family has many traditions around the holidays including making cinnamon rolls for our neighbors, cutting down a Christmas tree, and reading the nativity story. These are all done with my immediate family and are so special to me. One tradition that we have with my extended family is to have a white elephant gift exchange and it is always a blast! Each year somebody brings the most hilarious gift, which causes an eruption of laughter for at least 10min. We have a lot of fun.
Thinking of the perfect gift to bring to a white elephant exchange can be tricky. Whether you're wanting to give a funny gag gift or a nice useful one, I am here to help! Below I have compiled 20 gifts that will be a hit at any gift exchange. Simply scroll down and click on each picture's link for more information. Have fun!
White Elephant Instructions:
Each participant brings a unnamed wrapped gift to the party. (You can set a budget if you'd like).
Participants sit in a circle and randomly choose a slip of paper with a number on it.
Gifts are placed in the middle of the circle and the person with #1 chooses a gift first and opens it for everyone to see.
Player #2 may choose to either steal #1's gift or choose a gift from the circle.
This process repeats itself until everyone has gone. (Gifts may only be stolen 3 times)
After everyone has gone, player #1 then has a chance to steal a gift from someone. The game ends when no more stealing occurs.
In Case of an Emergency
Everyone has those moments in life when they just need a little chocolate. This In Case Of An Emergency white elephant gift is so fun.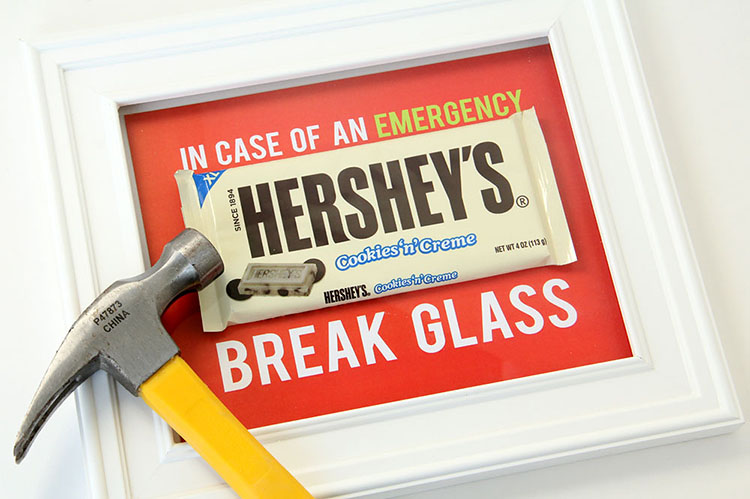 In Case of an Emergency via The Dating Divas
Bubble Wrap
Bubble wrap is definitely the simplest and least expensive gift you'll find but it is so hilarious, especially when paired with this stress relief gift tag!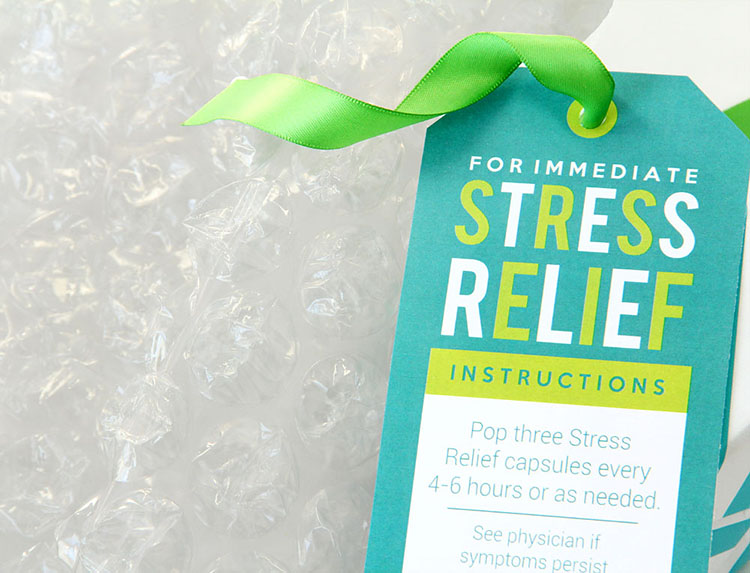 Stress Relief via The Dating Divas
Painted Mug
Why not give a white elephant gift that you make yourself? This DIY snowman face is adorable and everyone will appreciate the yummy hot chocolate inside.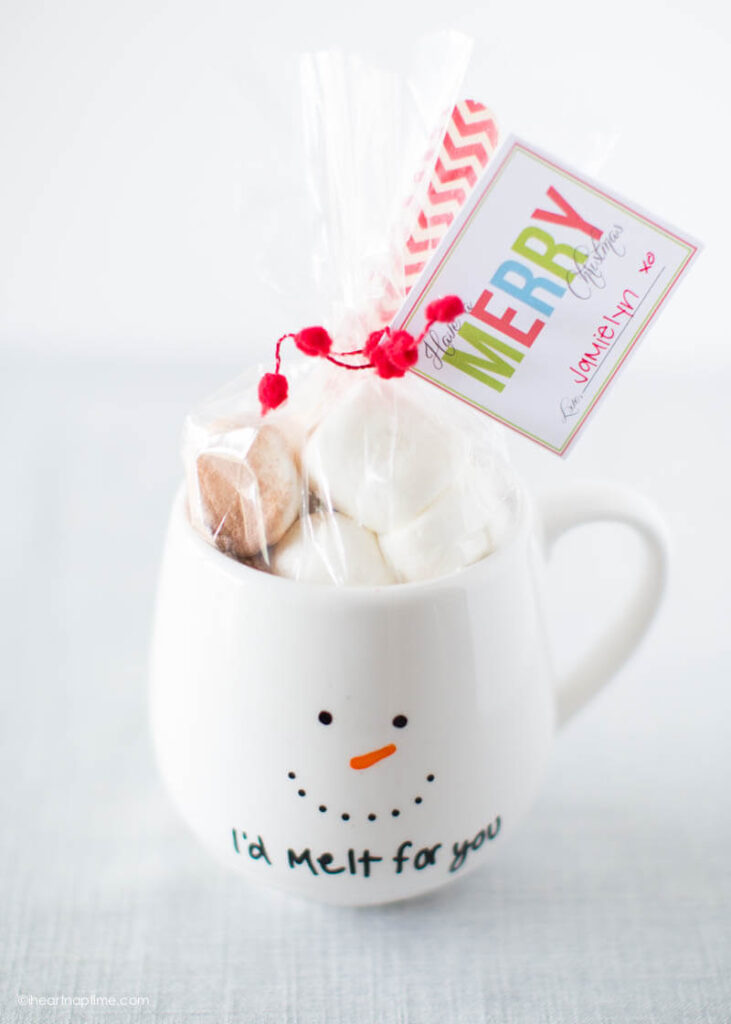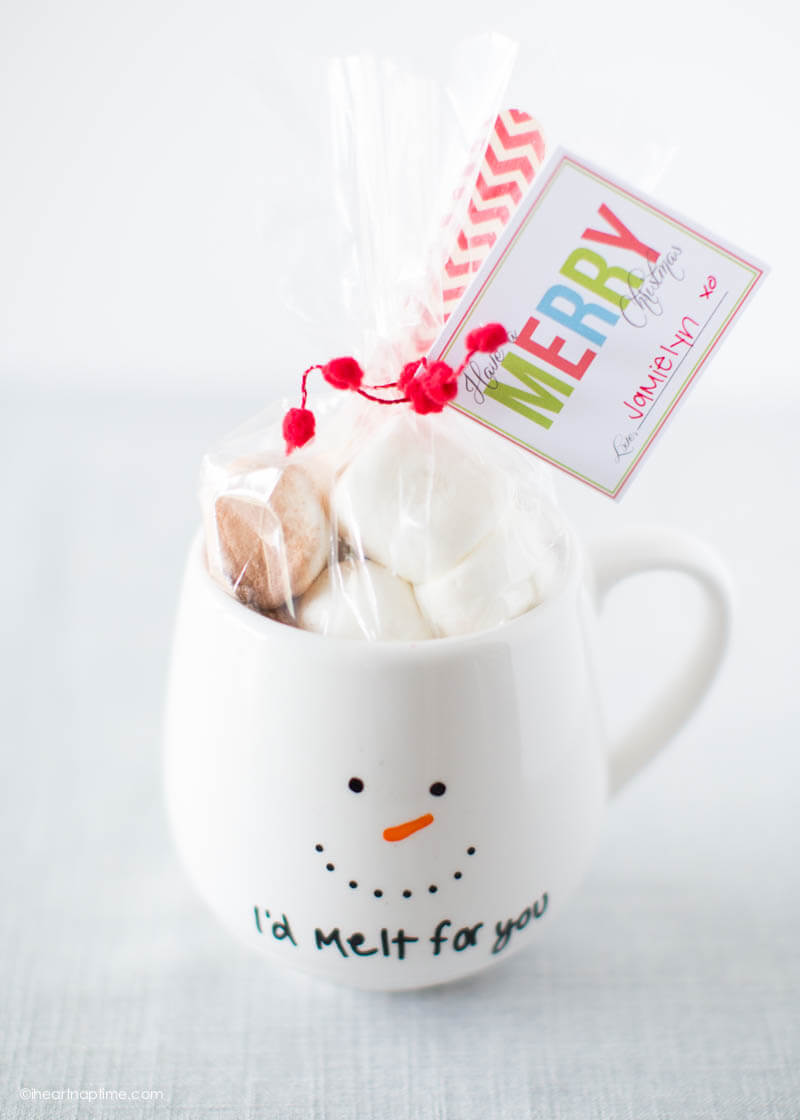 Candy Jar Money
Candy jars are always a fun idea, especially when they have some secret surprise in them. Everyone will be fighting over that $20!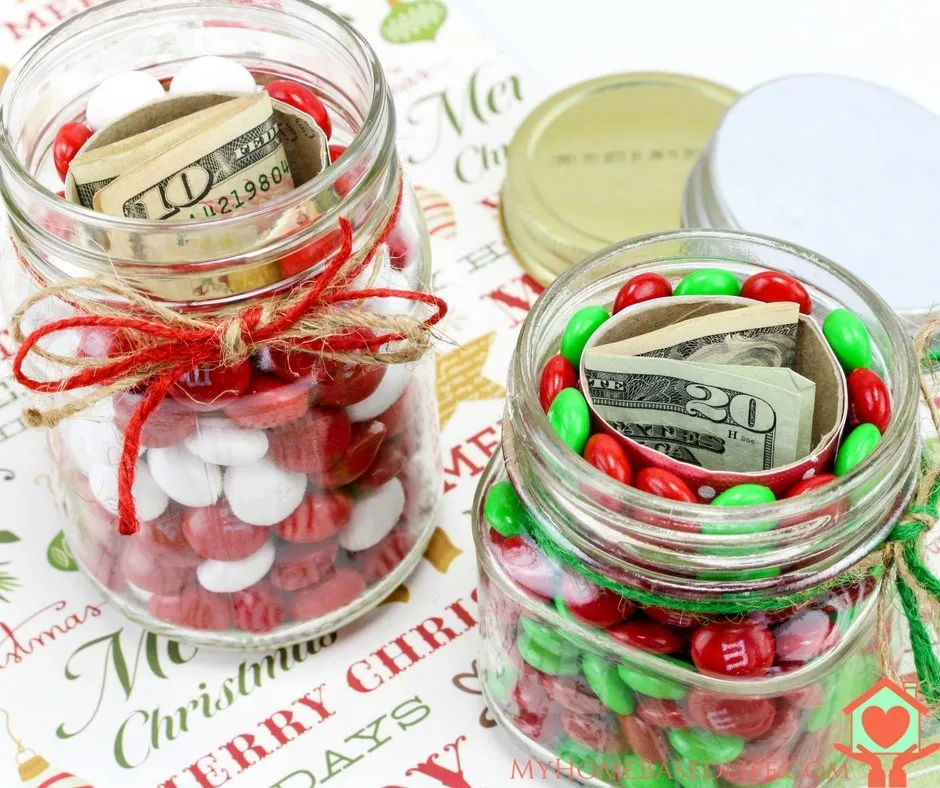 Hidden Gift Jars DIY via my Home-Based Life
Rootin Tootin Christmas
This rootbeer and baked beans gift is one that will definitely get a lot of laughs! Make sure to include the free printable tag that goes with it.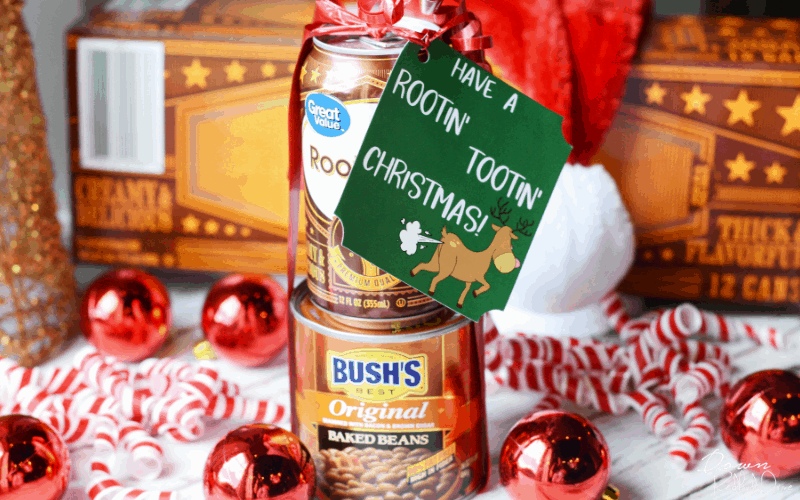 Rootin Tootin Christmas Gift via Down Redbud Drive
Batteries
All jokes aside, batteries are very expensive and make a great gift. Pair with this funny gift tag and youv'e got yourself a fabulous white elephant gift!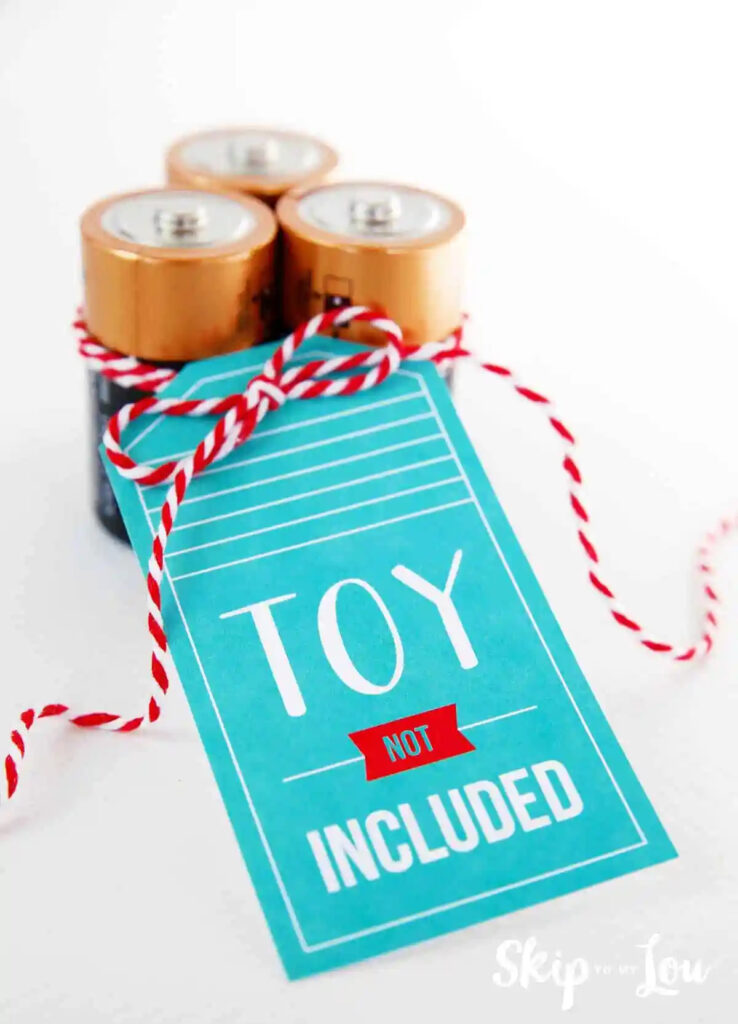 Toy Not Included Gift Idea via Skip to my Lou
Play-Doh
We definitely all need a little extra dough around Christmas time! This play-doh gift idea is so simple, creative, and will make a great addition to any gift exchange.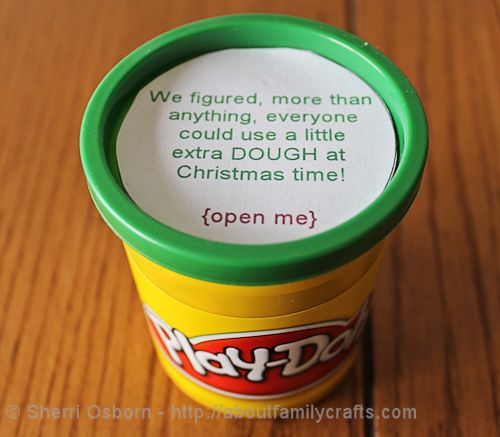 A Little Extra DOUGH Gift via About Family Crafts
Slime, aka "Elf Snot"
This one is a little disgusting, but in such a fun way! Whoever grabs your gift will have a blast reaching inside to find the surprise gift card.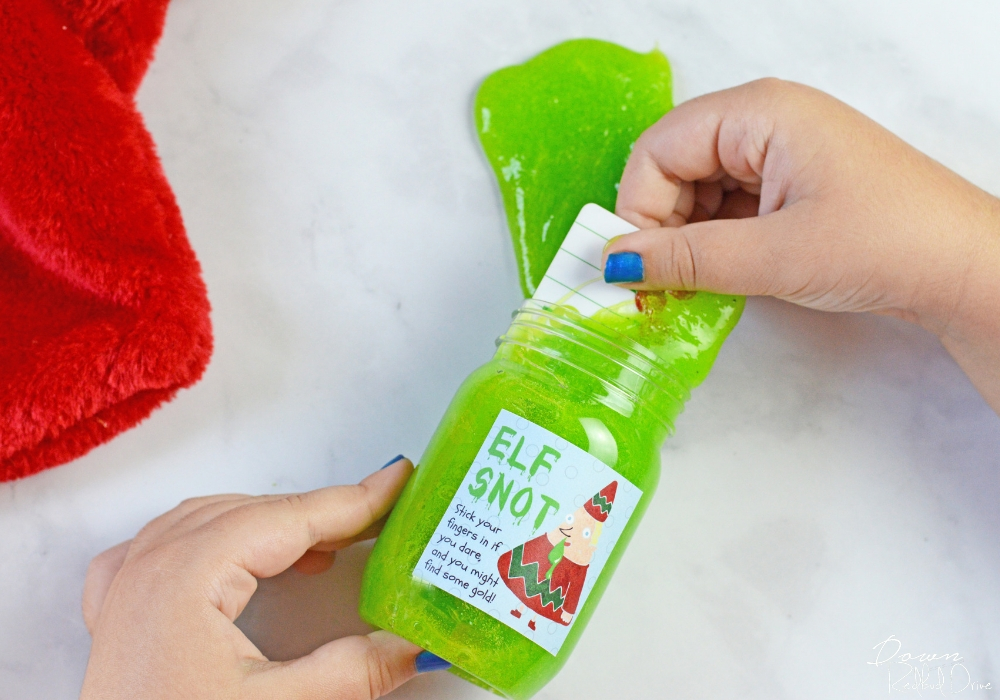 Elf Snot DIY via Down Redbud Drive
Cookie Mix in a Jar
Who doesn't love cookies? This is such a fantastic idea that's perfect for a white elephant gift exchange. I love that all the instructions are included on the jar.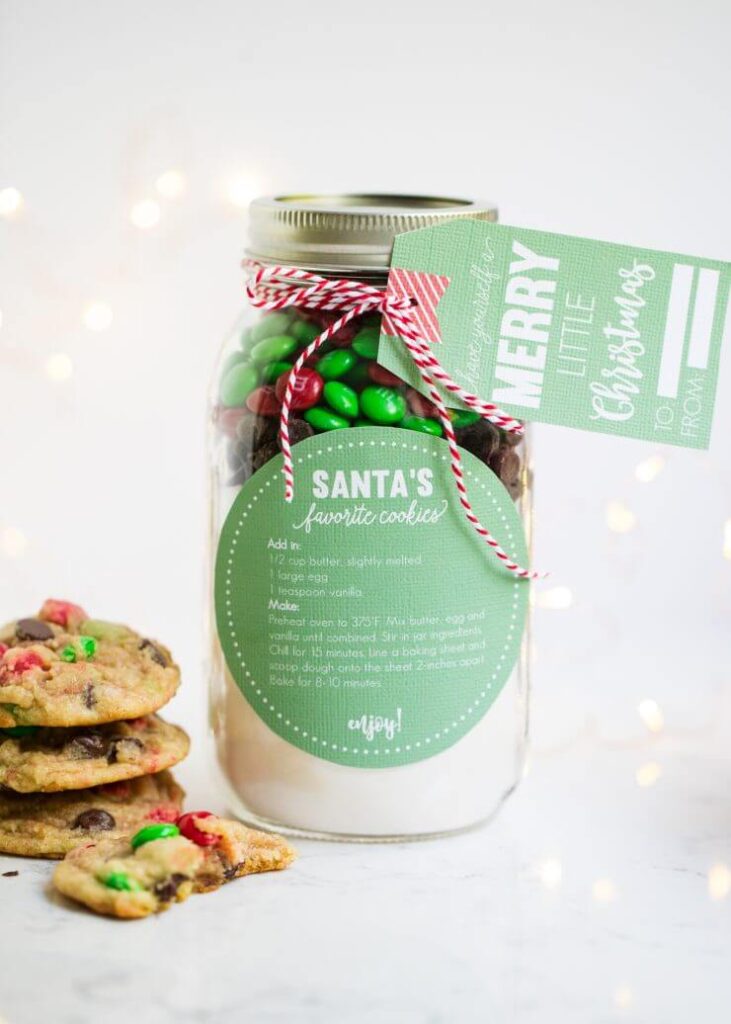 Cookie Mix in a Jar with Free Printable via IHearNaptime
Lemon Sugar Scrub
Sugar scrub smells and feels incredible on the skin. Click on the link below for instructions on how to make your own dreamy lemon sugar scrub.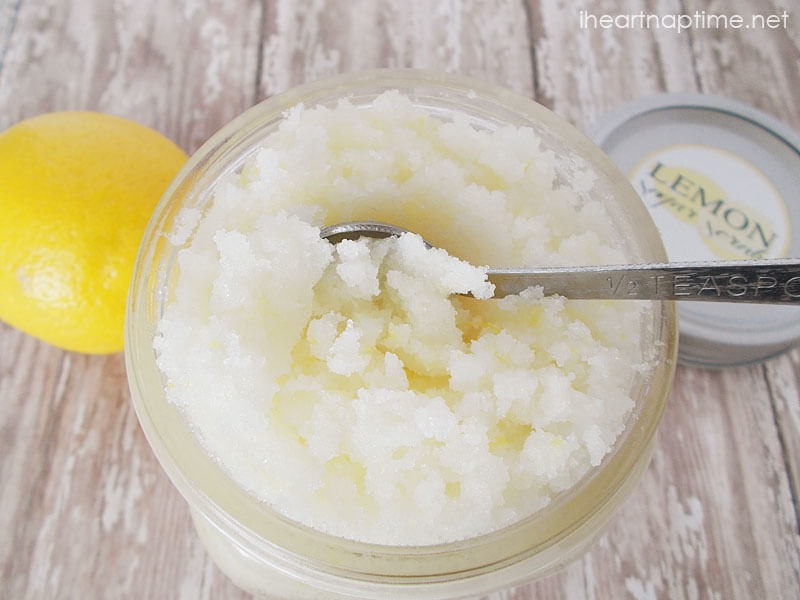 Slippers
Slippers are a fantastic gift that can be filled with other smaller gifts. These have chapstick, chocolate, and nail polish inside. So adorable!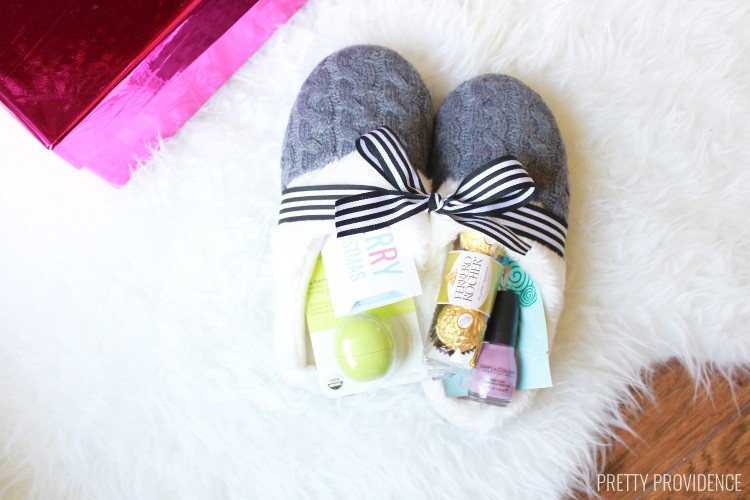 Slippers Gift Idea for Women via Pretty Providence
Bath Bombs
Bath bombs are always a great gift. Here is a recipe to make your own orange bath bomb. It's so cute and smells amazing!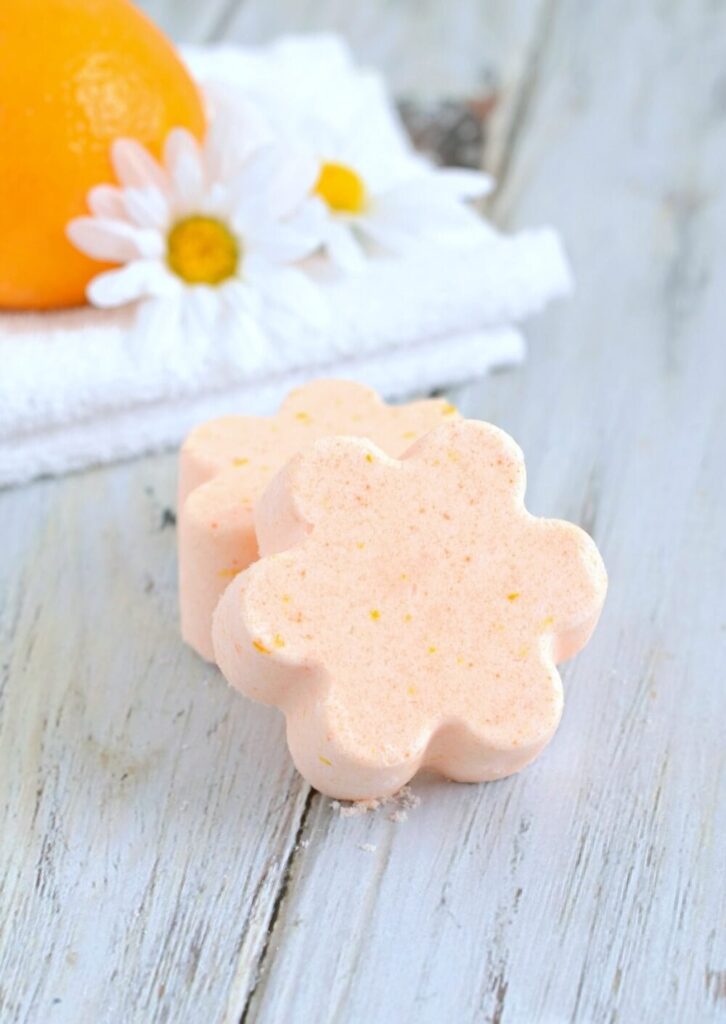 DIY I Spy
Here's an idea if you are feeling a little crafty! This DIY I Spy bag is easy to make and younger kids will absolutely love it.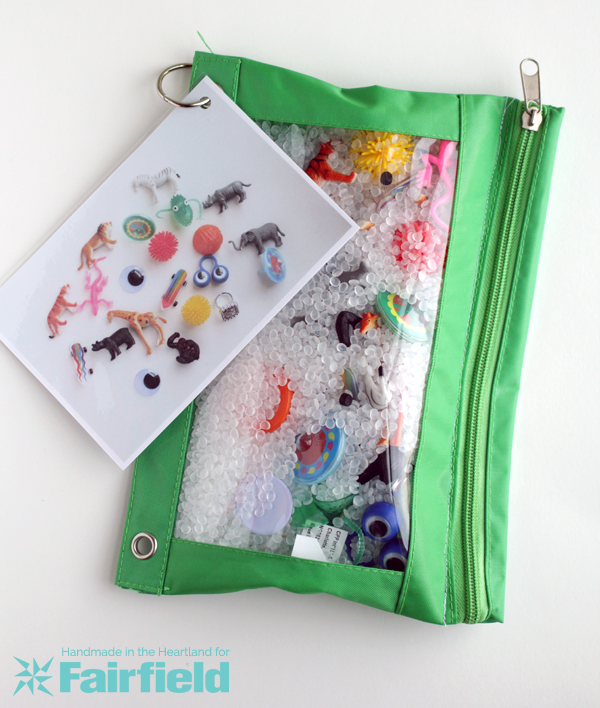 DIY I Spy Bag via Handmade in the Heartland
Spa Bakset
This spa basket idea is just amazing! Complete with a candle, epsom salt, eye pillow, nail file, and gift card. It is definitely a more expensive gift, but great if your playing with loved ones.
Spa Day in a Tin via The DIY Mommy
Hot Cocoa
I love the addition of the chocolate spoons with this hot cocoa. They really elevate the gift! I for one would try and steal this one;).
Hot Chocolate Jar via The DIY Mommy
Krazy Straws
We all have that inner child in us that would appreciate a fun straw! These straws are just so much fun. You can even pair them with a cup and pack of oreos.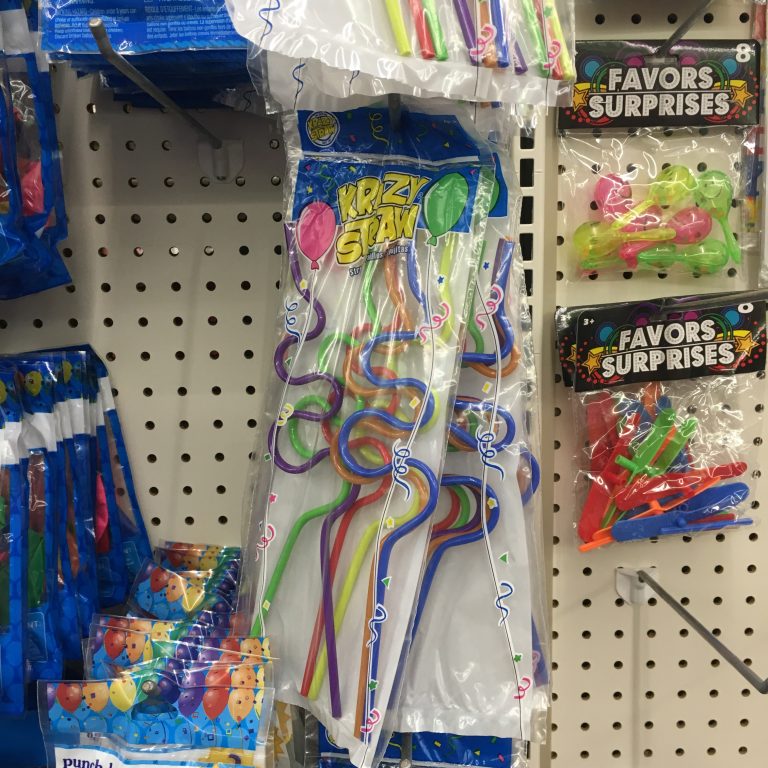 Fun Straws via Money Saving Mom
Puzzels & Games
Word searches have always been a favorite of mine and are great for any age. Put together a couple of your favorite games and puzzles for an awesome gift!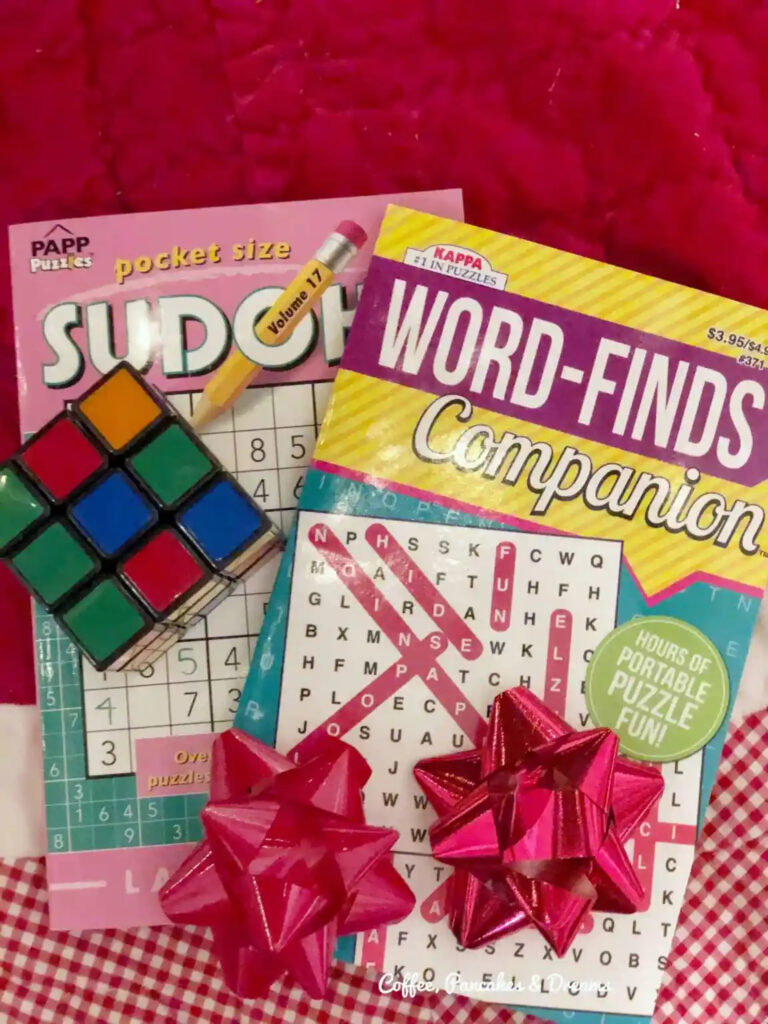 Puzzels and Games Gift Set via Coffee, Pancakes, & Dreams
Journal Set
A journal is always a great gift for any age. I love the addition of the cute stickers and pens. This idea is one to remember!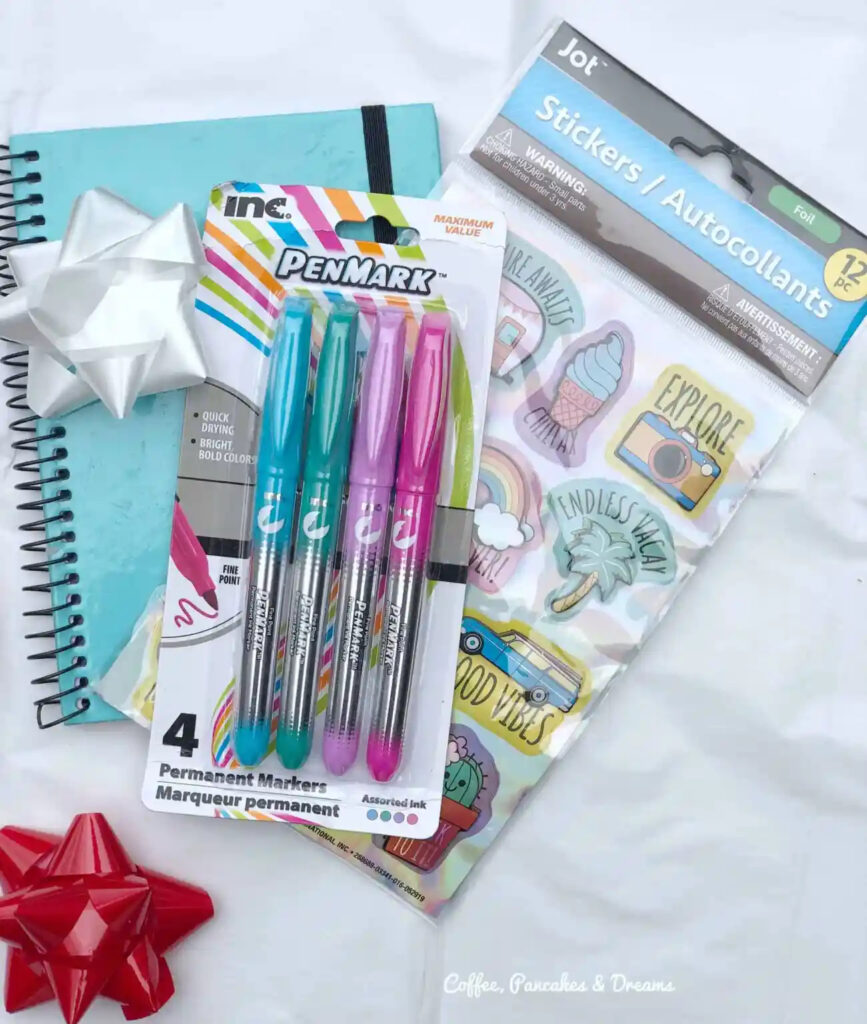 Gratitude Journal Set via Coffee, Pancakes & Dreams
Pancake Basket
This yummy pancake basket has everything you could want in a festive breakfast. You can customize this basket by filling it with your favorite mix and syrup.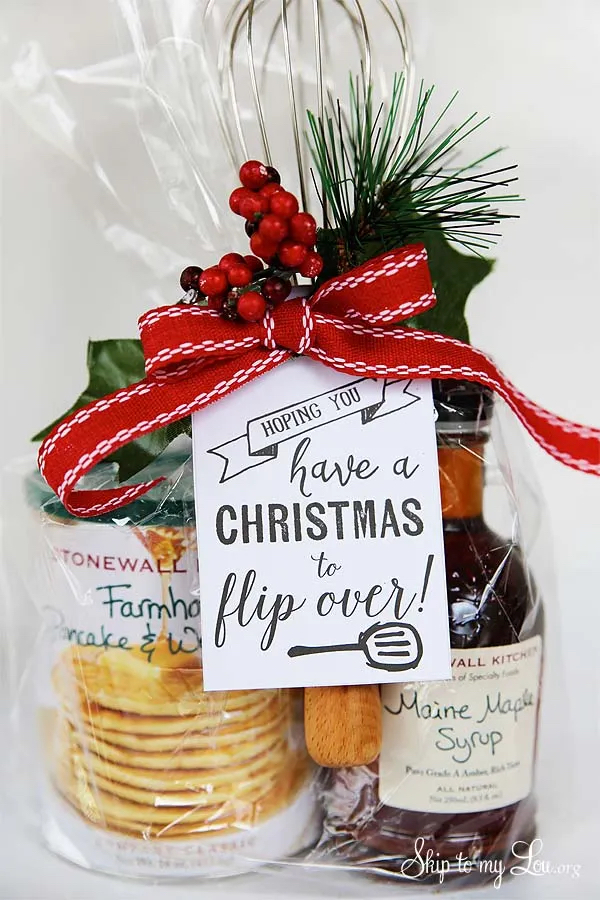 Pancake Christmas Basket via Skip to my Lou
DIY Winter Survival Kit
How adorable is this?! Pack this winter survival kit with anything you'd like! This one includes fuzzy socks, mittens, chapstick, lotion, hand sanitizer, and hot cocoa.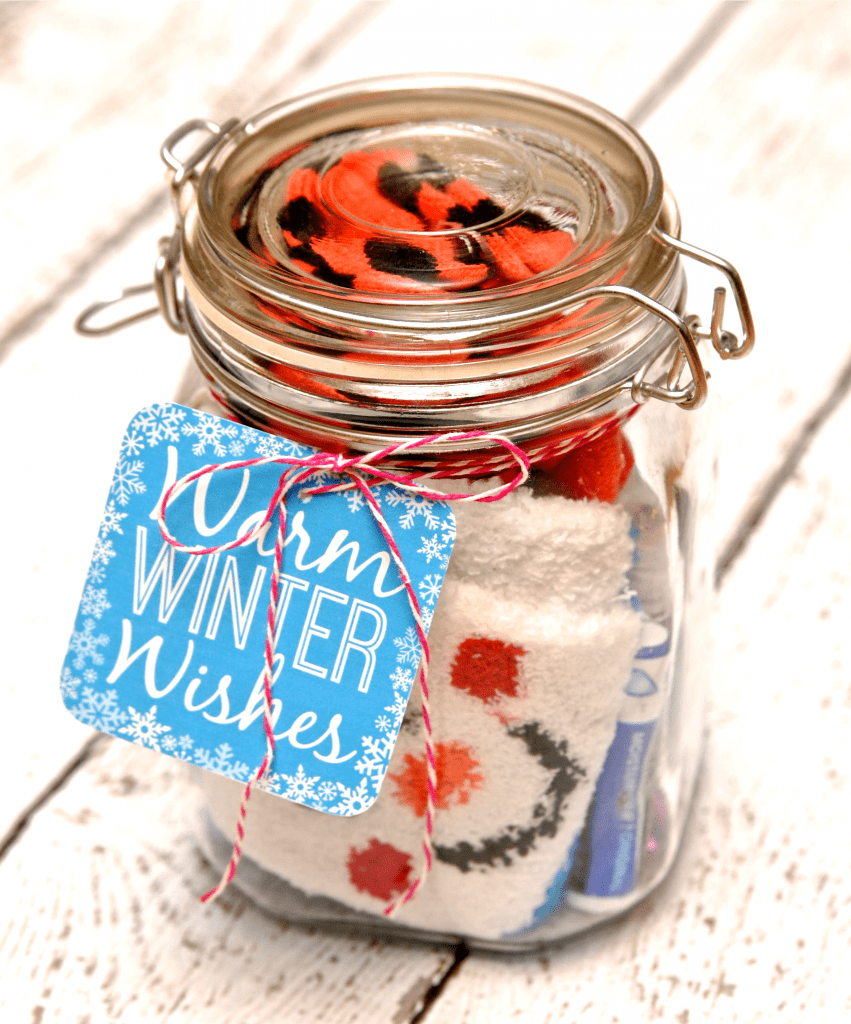 Winter Survival Kit- A Fun Gift in a Jar via Kara Creates
More Gift Ideas