FREE School Organization Printables
FREE School Organization Printables… print out these free planners to help you stay organized this school year! We have a free school lunch menu planner and a month-at-a-glance activities planner!
Hey, there! Erin from Printable Crush here! School has been in session for us since last week, and I can already feel the chaos setting in.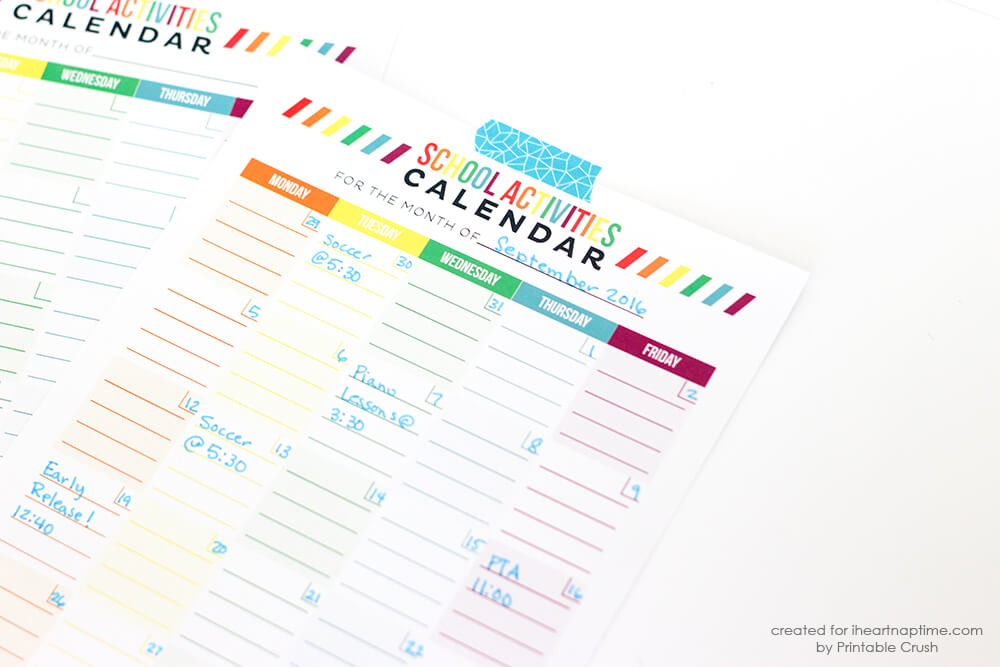 There is SO much to remember and so many tasks everyone has to complete, I need all the help I can get.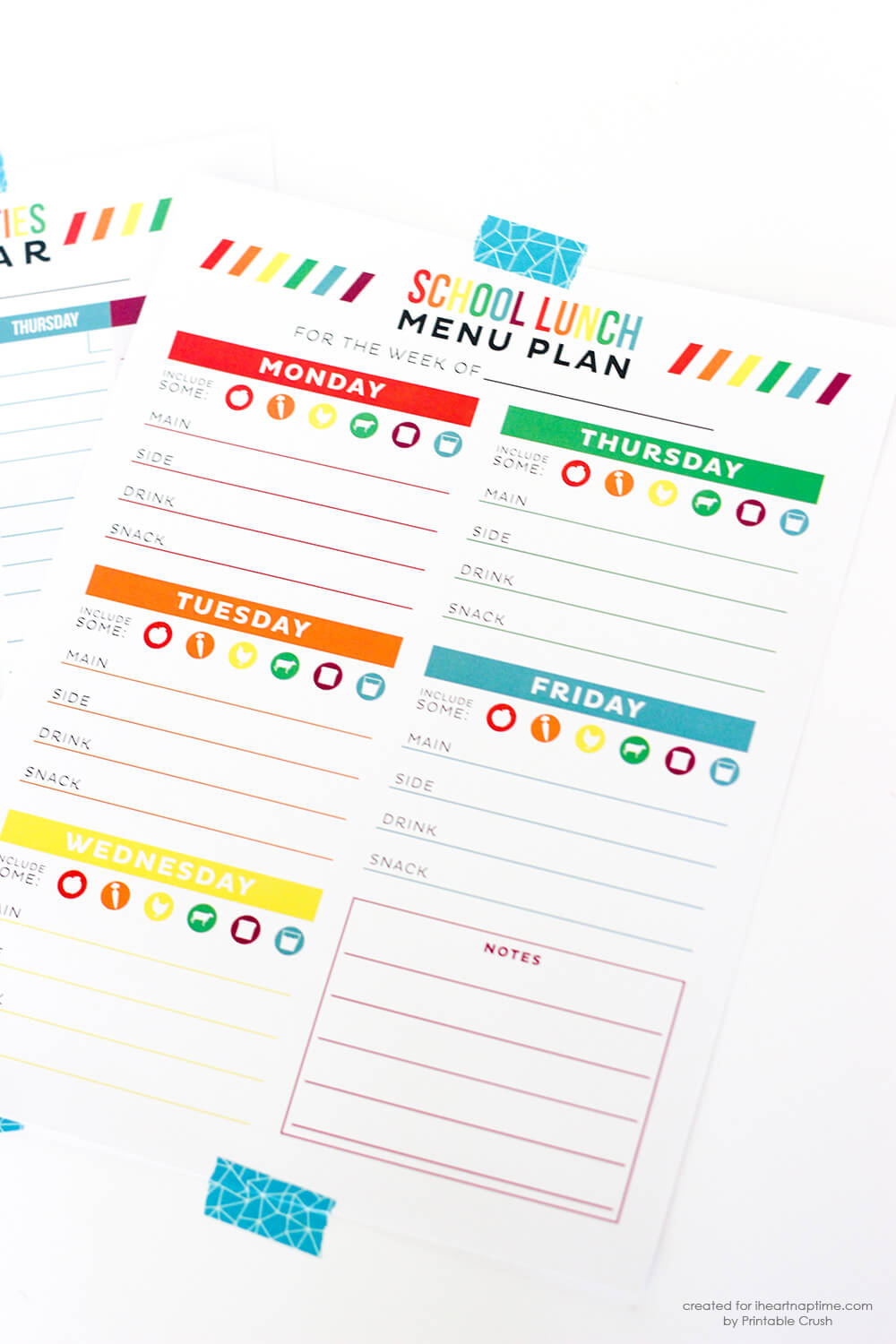 School Organization Printables
I was pretty horrible at staying organized last year. I like to attribute it to having a one-year-old. That and I'm just not an organized person! I HAVE to have calendars and reminders because I won't remember anything.
It also helps me a lot to write things down, so we've got printable schedules for pretty much everything at our home. I may not get to everything in one day, but at least it helps to keep me on task! If I don't do it, no one will!
I created the menu with some dietary necessities at the top. That way you can try to get all those nutrients into their school lunches. My kids also have to take a snack to school every day, so I included a space for that too! Having things planned out for the week will help on those early morning rushes.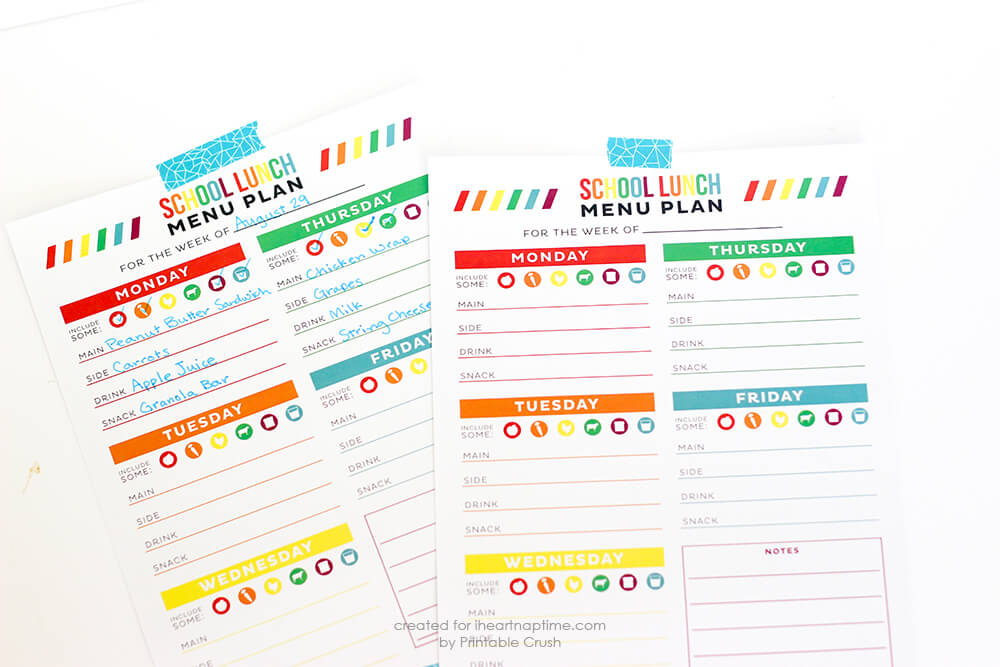 I am happy to say that my kids seem to be adjusting well in school this year. My daughter is in the 2nd grade and my son just started Kindergarten (yikes!). I still have my 1-year-old at home, but it's AMAZING what I can get done when they're at school. Especially since the little guy is still taking a long nap.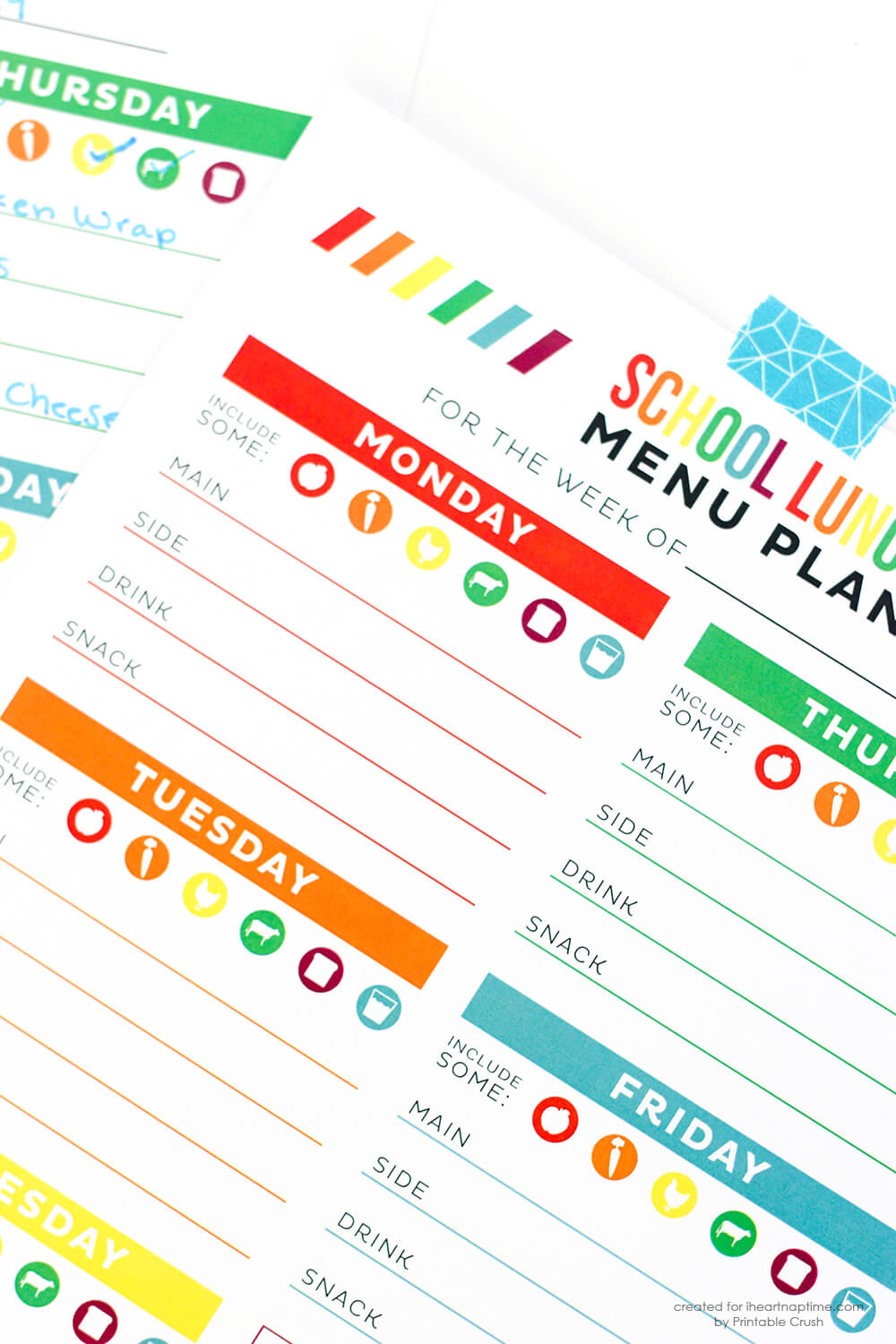 When did your kids start school? I hope these printables help you as much as they've helped me!
TO DOWNLOAD SCHOOL ORGANIZATION PRINTABLE
If you love this family-friendly helper, you'll enjoy these too!