Free Printable Alphabet Circles
Free Printable Alphabet Circles – perfect for organizing your totes and boxes at home!
Am I the only one who seems to always need more storage? In my dream home, every room will be lined with cupboards. Until then… I'm just going to keep buying more storage boxes.
I swear the minute my son gets home from school stuff is getting thrown every where. Now that it's snowing, we've got the snow boots, pants, jackets and gloves to deal with. SO from now on, I'm making him put the stuff directly in his bin when he gets home. I hope this works! 😉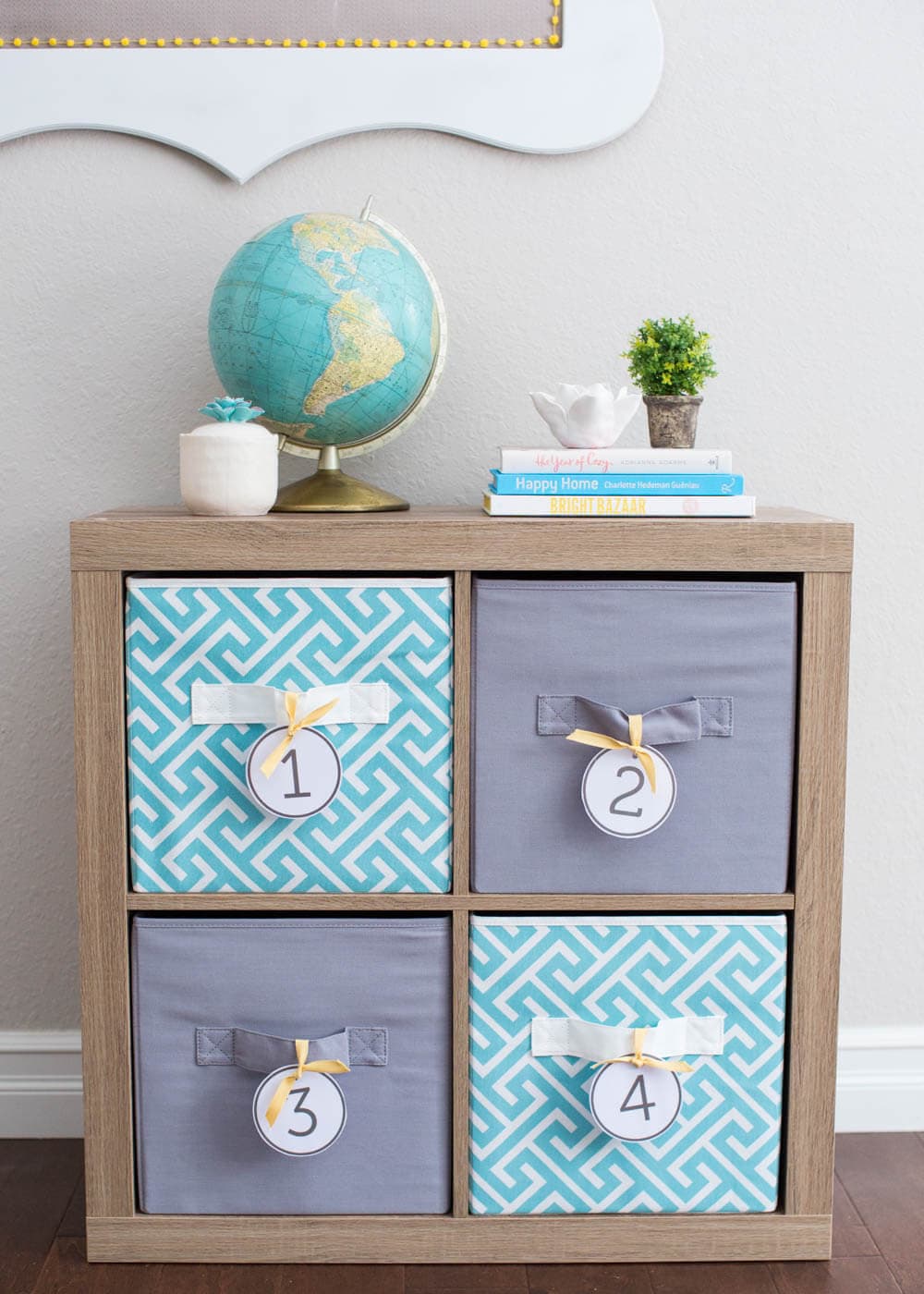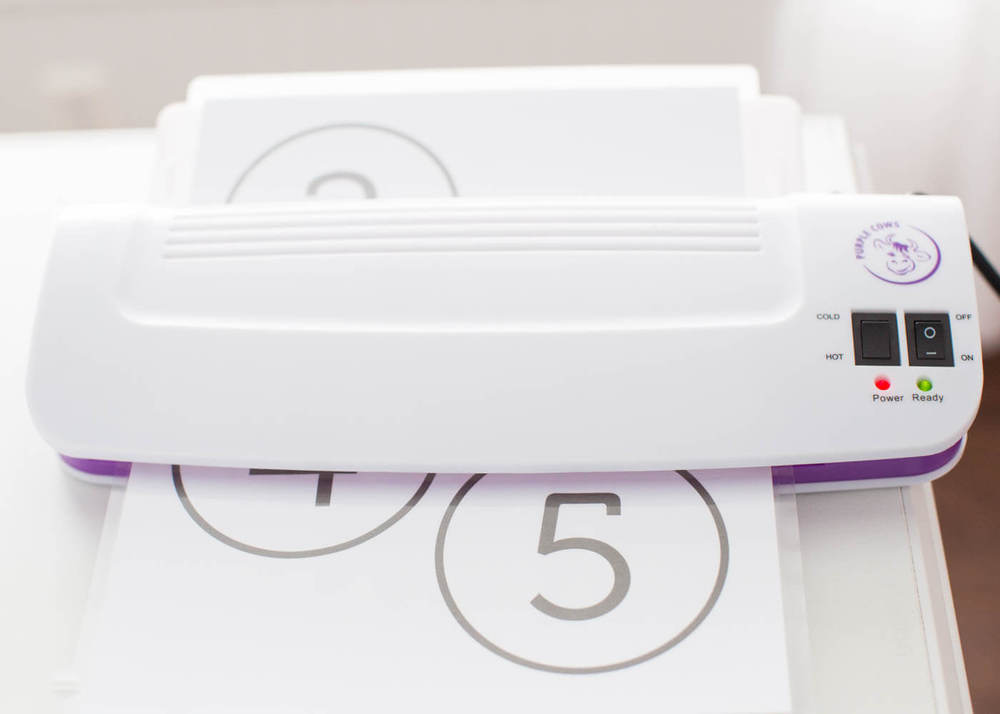 I thought it would be cute to make little tags on the cubes so my kids know which one is there's. At first I was going to do their first initial, but then decided to number them.

Once I printed them out I laminated the papers with my favorite laminator. That way the tags won't get ripped. Then I added a hole punch and tied them onto the bins with a piece of ribbon. Easy peasy and functional!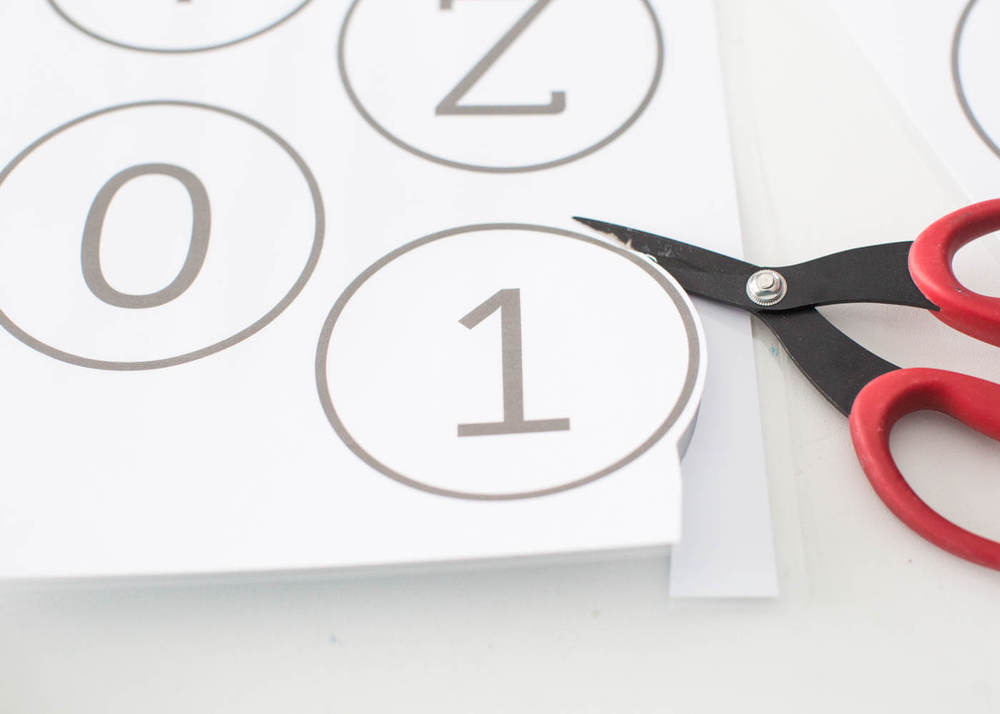 Free printable:
I have the whole alphabet and numbers 1-5 available for you. Click the link below to download. Then print onto card stock paper.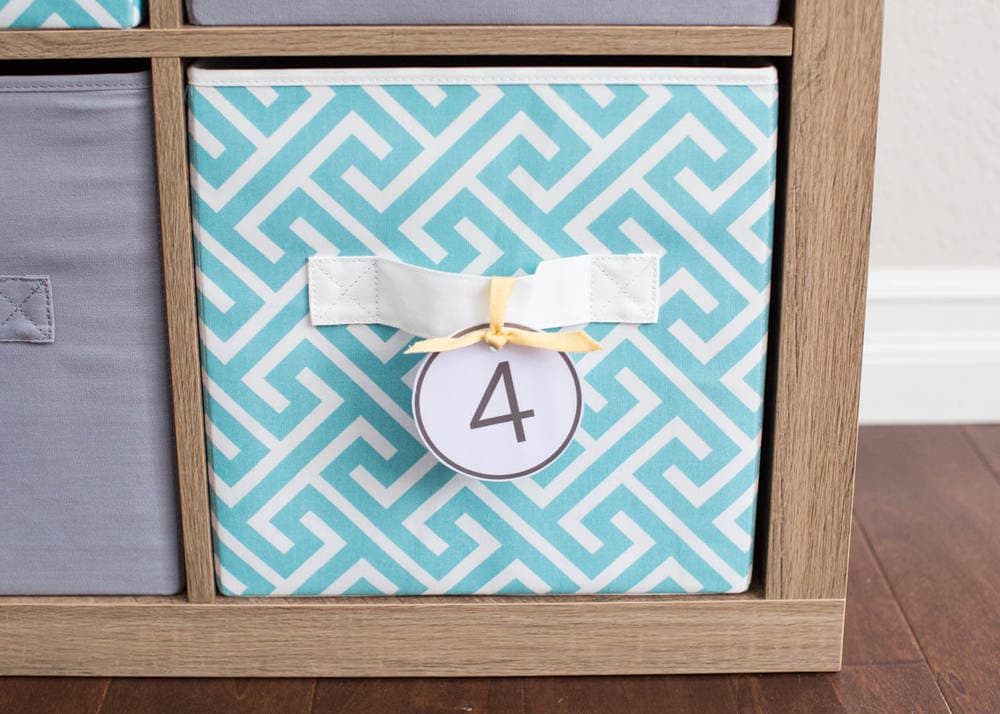 I really love how it all turned out and hoping this will help us stay organized!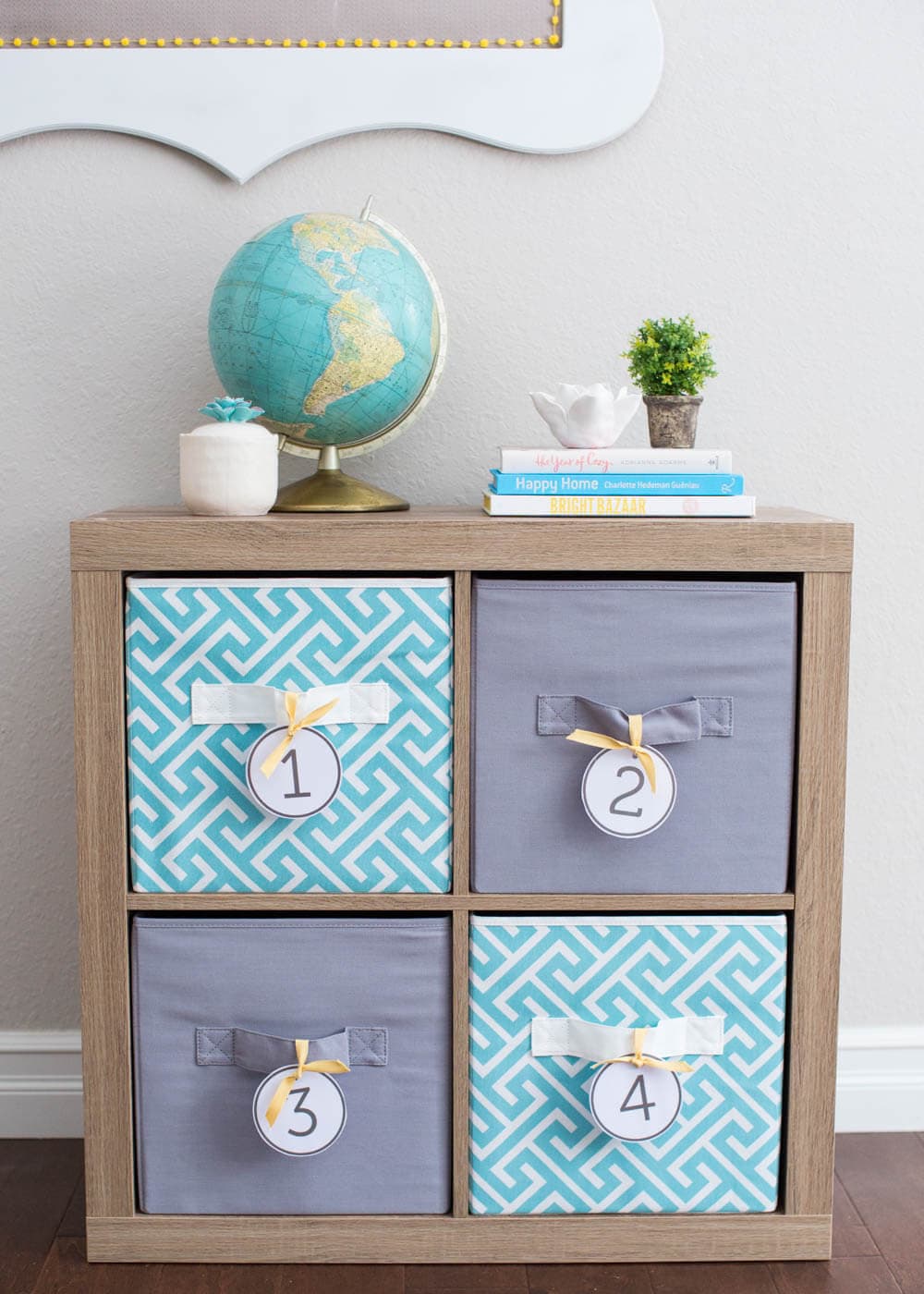 Ahh feels much better already! 😀