25 Clever Pumpkin Carving Ideas – Creative and adorable pumpkin carving ideas that will bring the whole family together for this favorite fall activity!
Fall is by far my favorite time of year. I love the weather, the food and the fun fall activities like making caramel apples or carving a pumpkin. And if you need some easy pumpkin carving ideas, you've come to the right spot! This list has 25 amazing ways to carve a memorable pumpkin this fall season!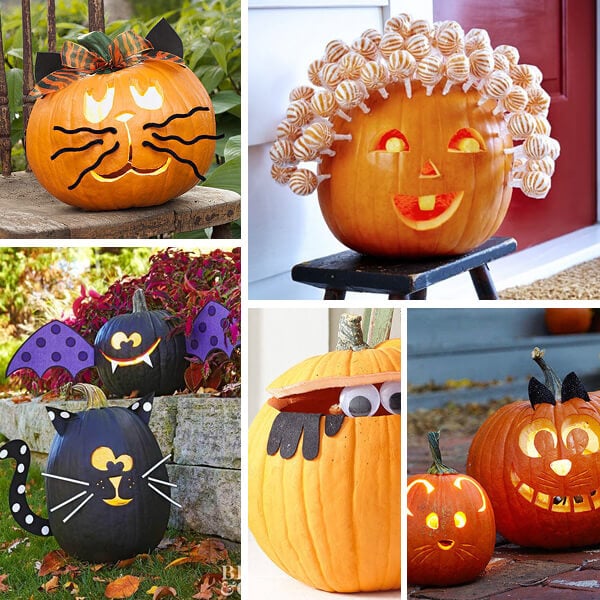 Where summer always seems to have us running in a million directions, I love that fall pulls the family in close again. The coziness and the nesting when the cool weather comes is my favorite, and there are so many fun things to do with the kids this time of year!
Pumpkin carving is a fan favorite in our house, but after a while, just doing the typical jack-o-lantern face year after year gets a little played out. I'm always on the hunt for new and clever pumpkin carving ideas that the kids can do on their pumpkins. My search this year did not disappoint!
There are a ton of unique ideas out there for all levels – simple basic designs for the littles, and more advanced templated for the bigger kids who want to be challenged a bit! It's such a fun activity for the family that doesn't require a lot of extra materials, which makes it fun for me, too!
So take a look below at my top 25 picks and enjoy! 🙂
Easy ideas
These easy ideas are simple and absolutely adorable! The designs are so fun and suitable for the whole family. You can't go wrong with any of them!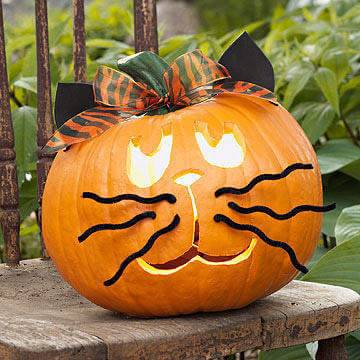 Scaredy Cat from Parents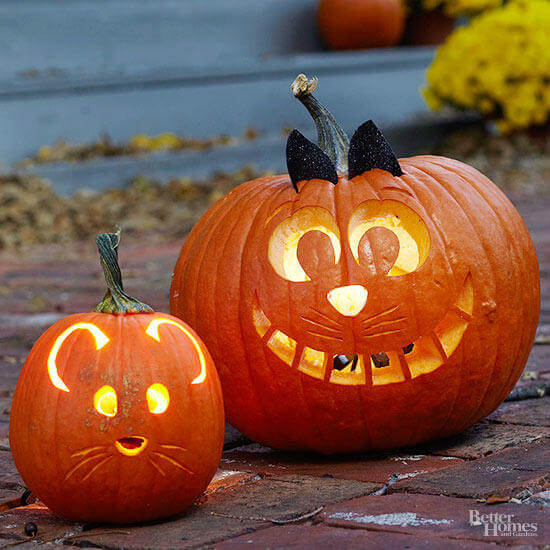 Cat and Mouse from Better Homes and Gardens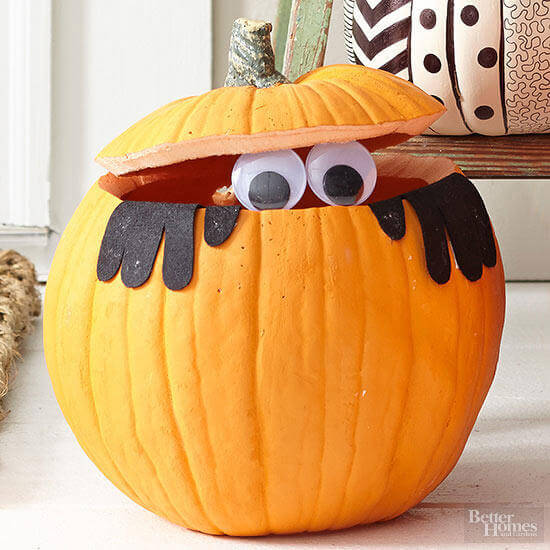 Peek a Boo from Better Homes and Gardens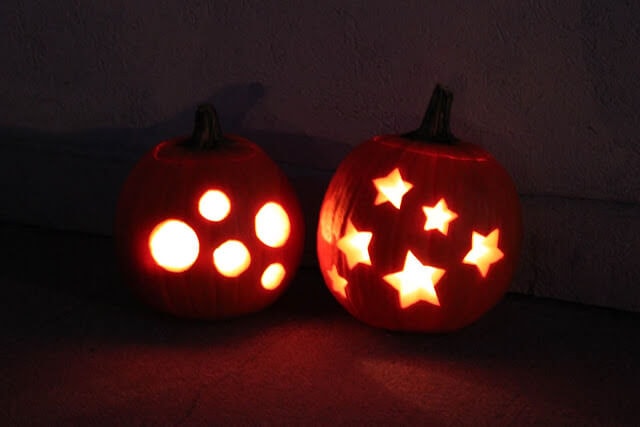 Cookie Cutter Lantern from C. Jane Create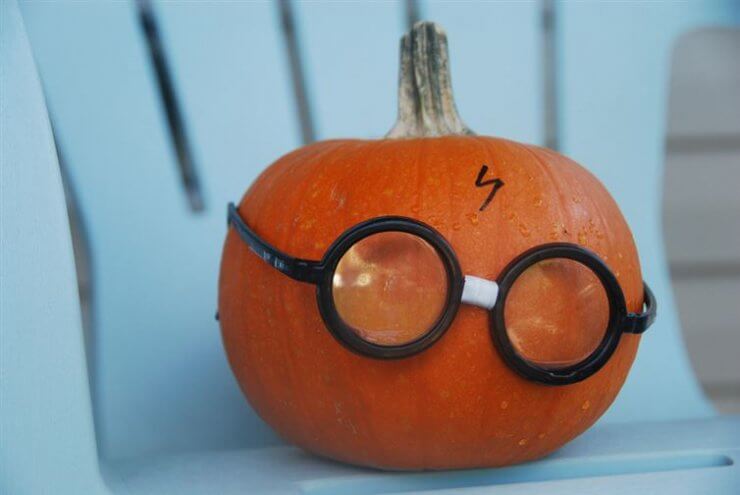 Harry Potter from House of Paint via DIY Worthy
Funny ideas
I absolutely love these funny ideas. They are playful, interesting and unique. Family and friends will definitely get a kick out of them!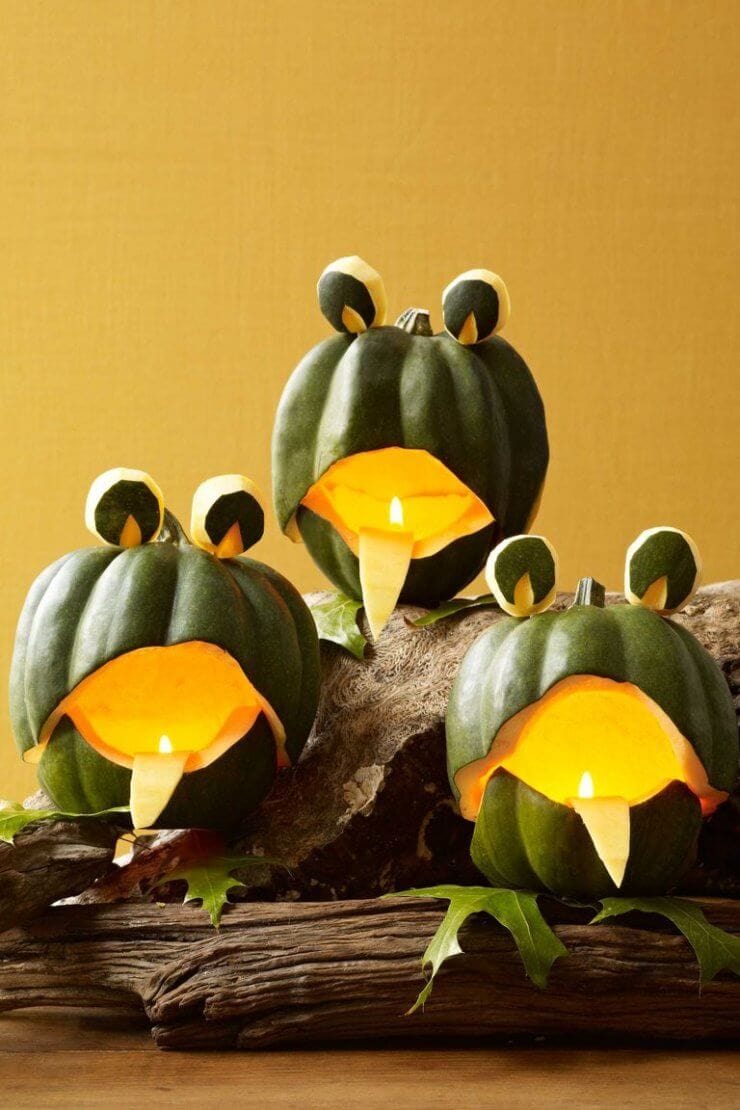 Frog Choir from Woman's Day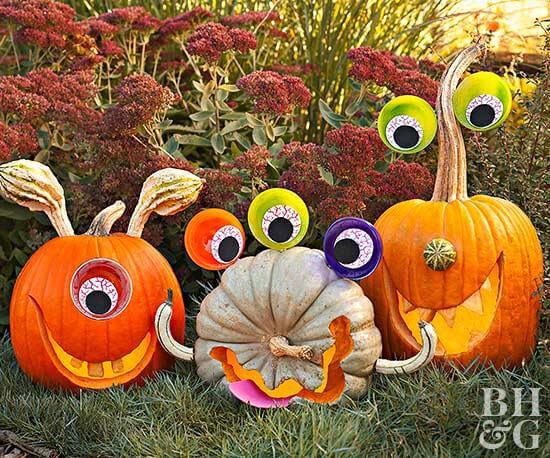 Monster Pumpkins from Better Homes and Gardens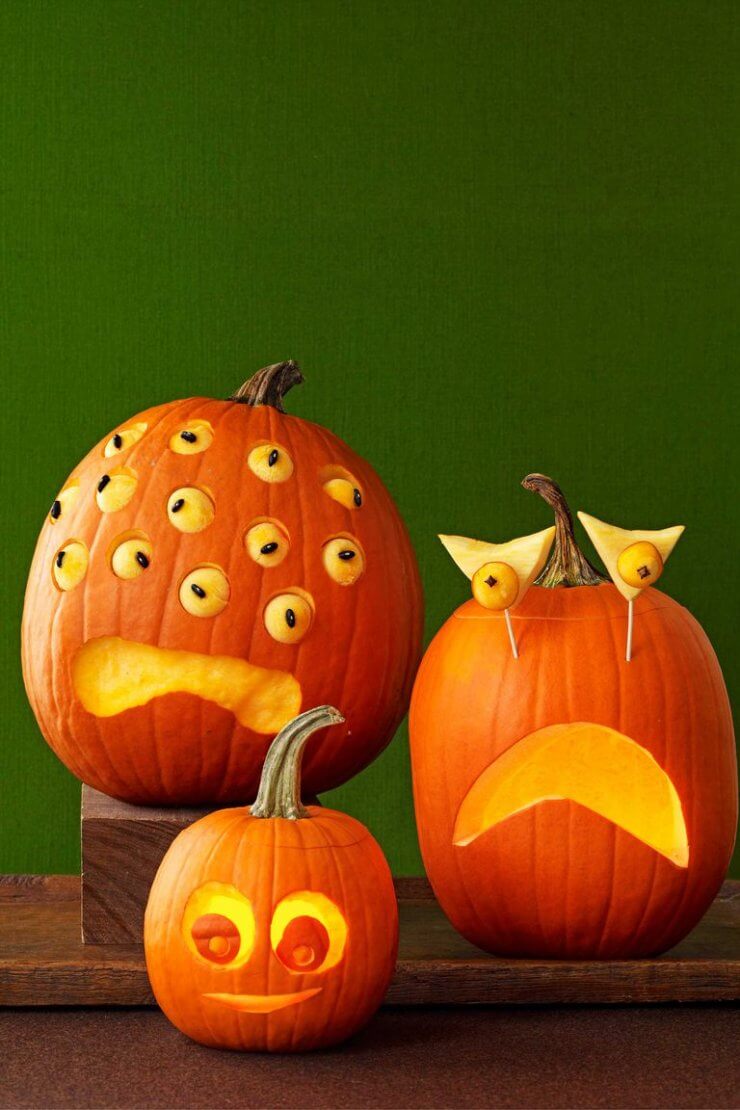 Melon Ball Pumpkin Carving from Woman's Day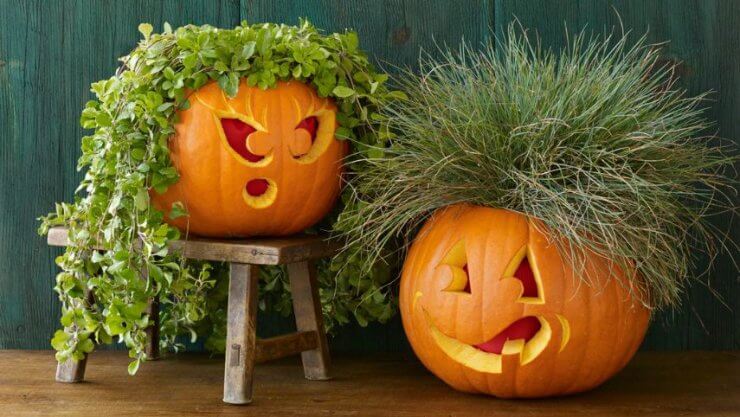 Head of Hair Pumpkins from Good Housekeeping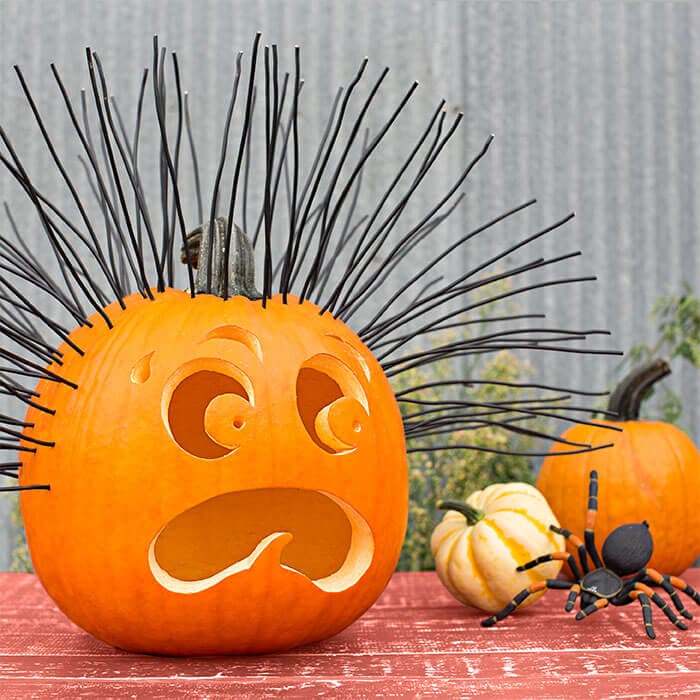 Scaredy Pumpkin and Spider from Lowe's
Unique ideas
These unique pumpkin carving ideas are definitely not your classic jack-o-lantern design! They are so creative and will absolutely help your pumpkin stand out! Which idea is your favorite? I love the Tinkerbell pumpkin!
Puppy from Parents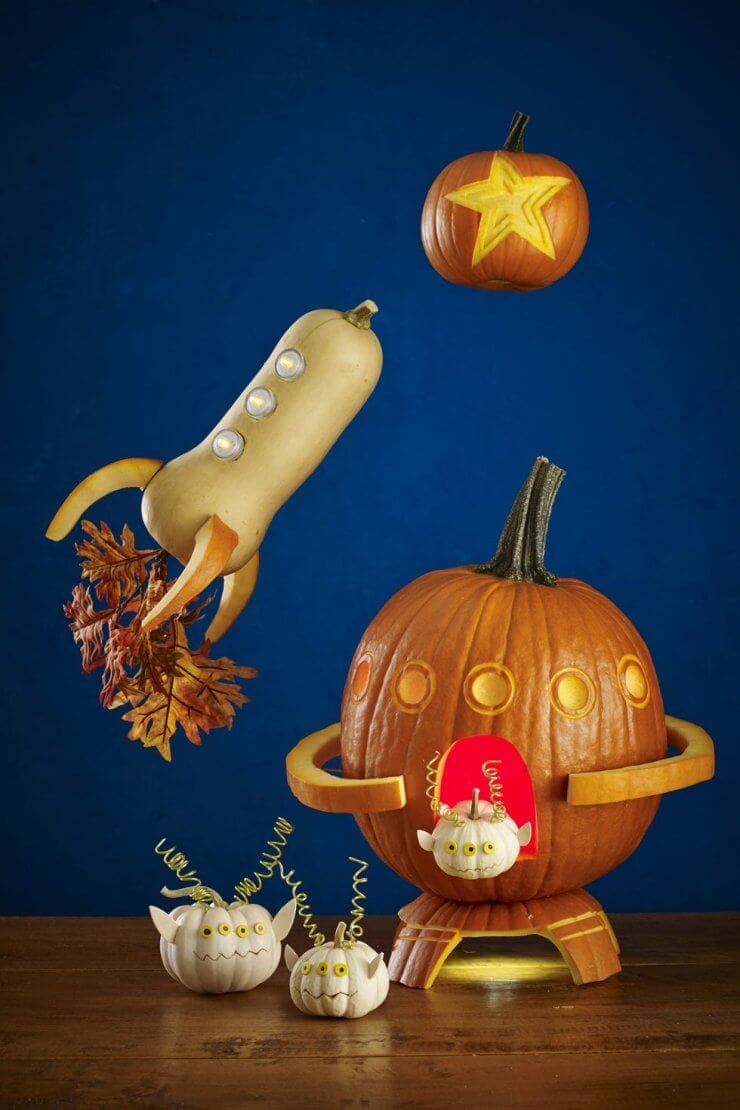 Space Carving Idea from Woman's Day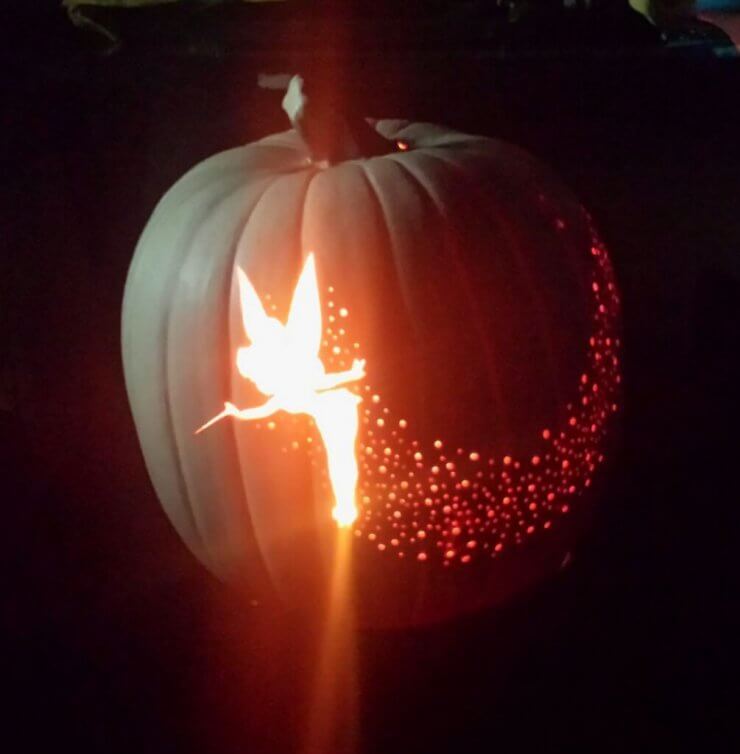 Tinkerbell and Pixie Dust from Make: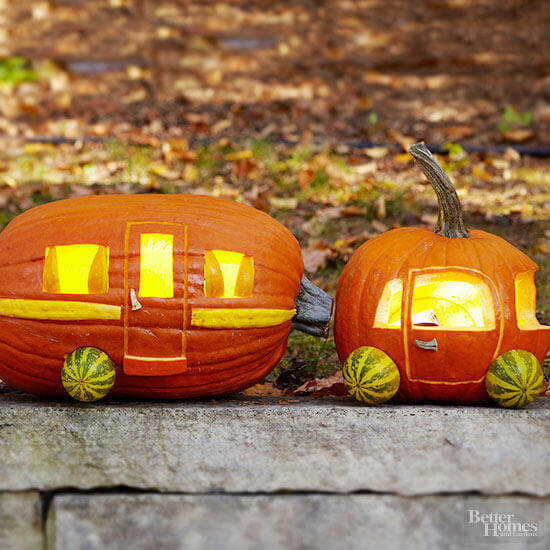 Car and Camper from Better Homes and Gardens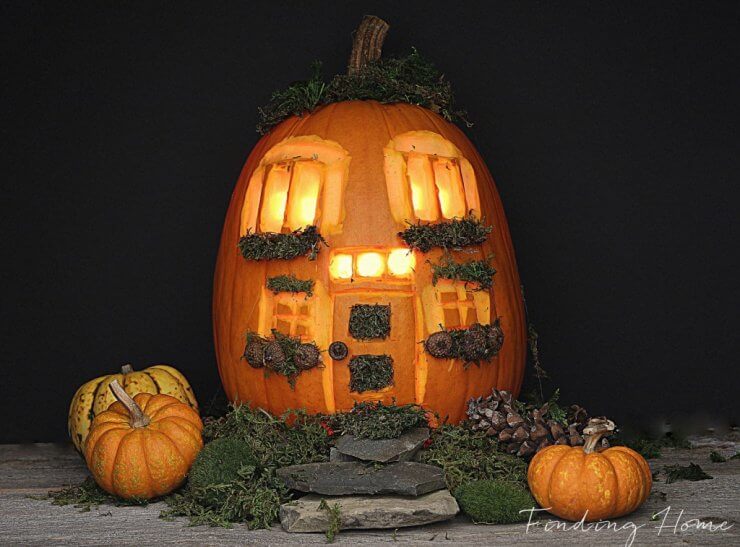 House Pumpkin from Finding Home Farms
Ideas for kids
I'm always on the hunt for fun pumpkin carving ideas for kids. The ideas below are perfect for your littles and have them so excited to start carving!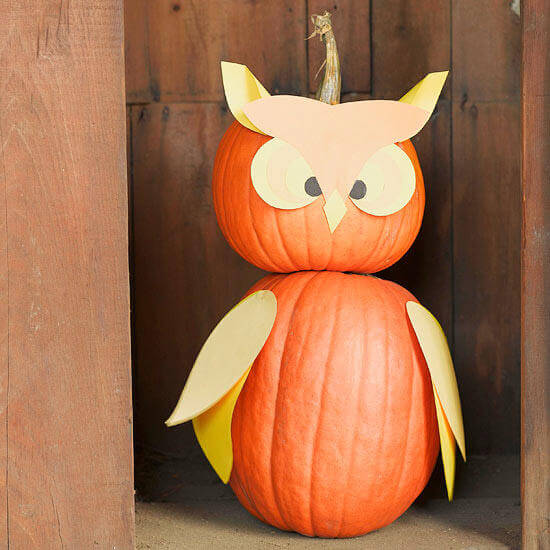 Hoot Owl from Parents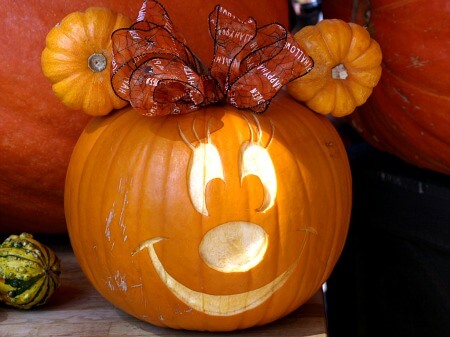 Minnie Mouse from Theme Park Insider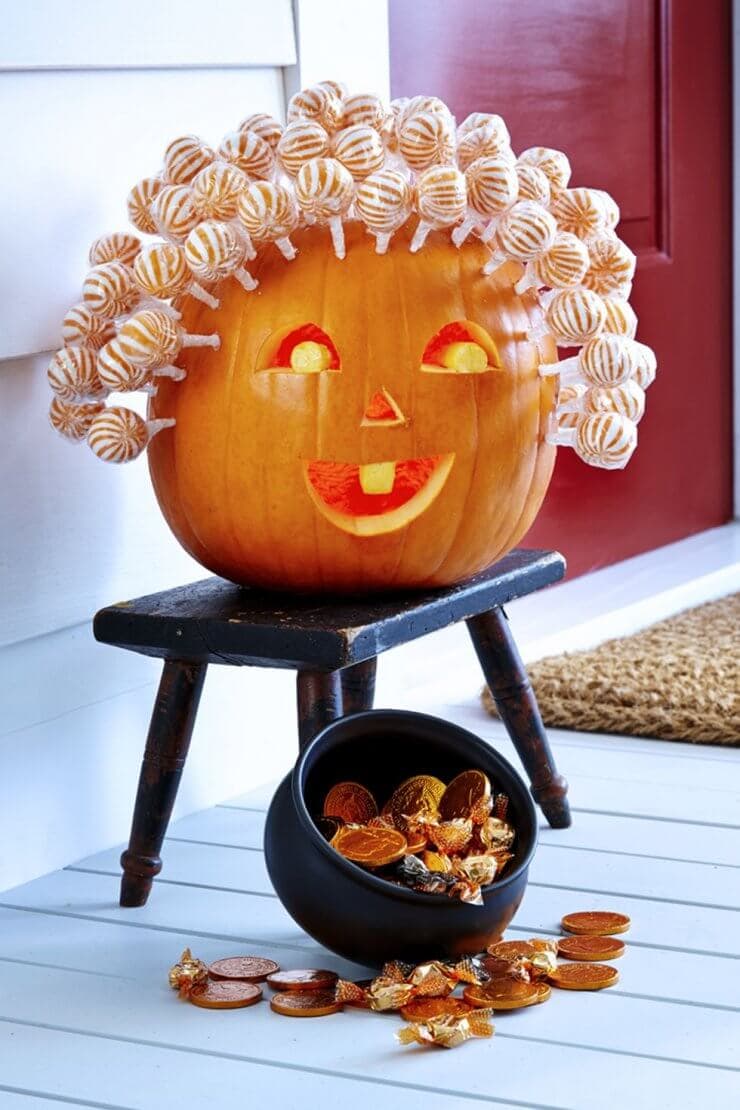 Lollipop Carving Idea from Woman's Day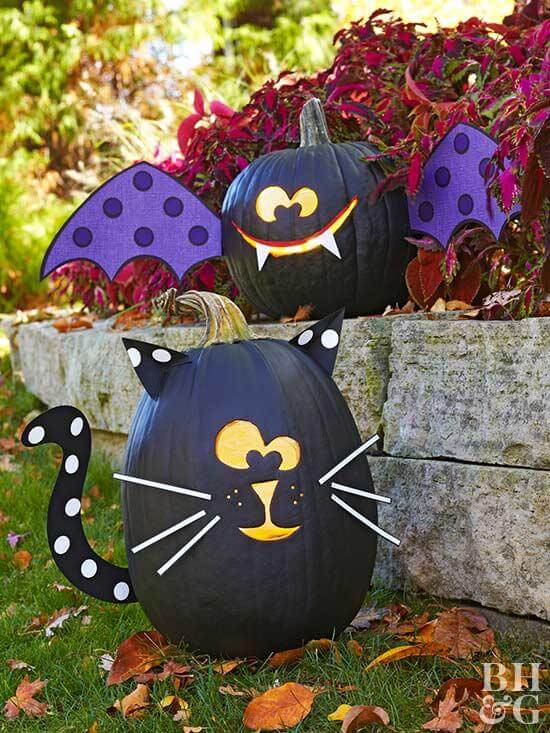 Black Cat and Bat from Better Homes and Gardens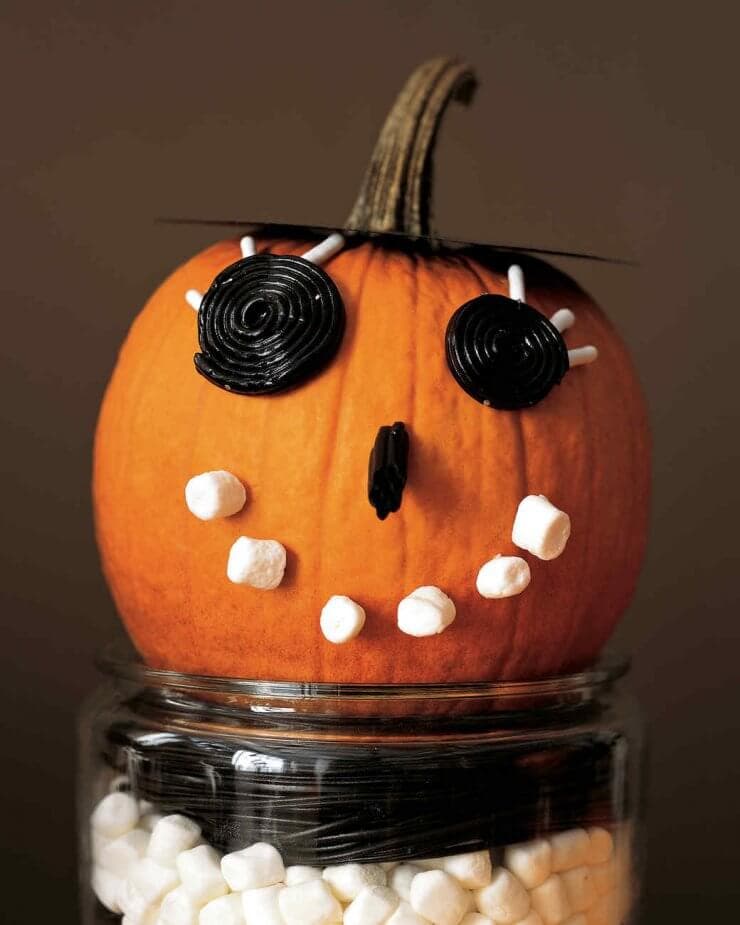 Candy Pumpkin from Martha Stewart
Stencils
These pumpkin carving stencils help make life a little easier! They are super convenient and the patterns are so fun. We love to print out a couple to have on hand every year.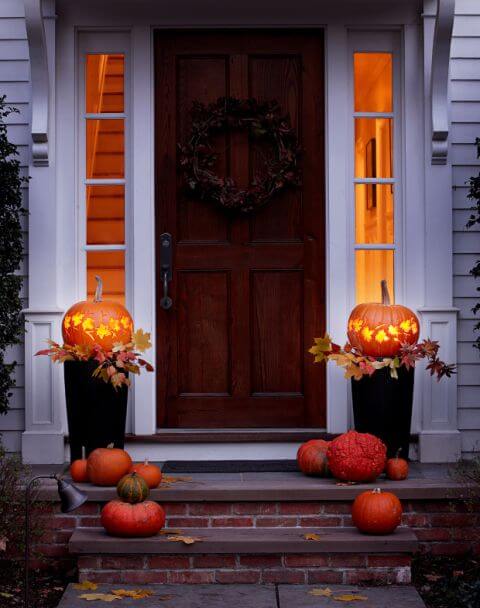 Leaf Lantern Stencils from Good Housekeeping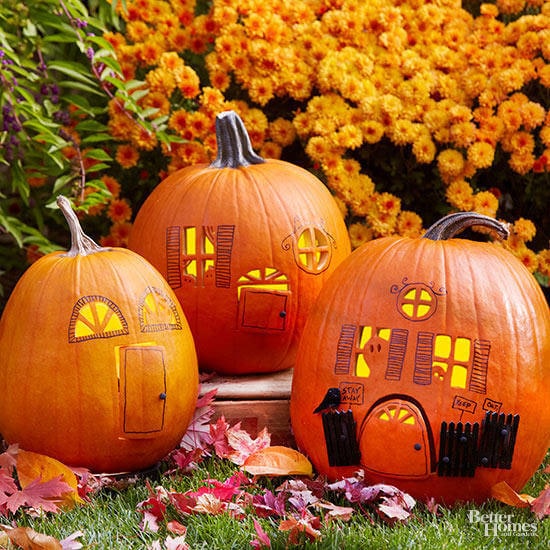 Carved Village from Better Homes and Gardens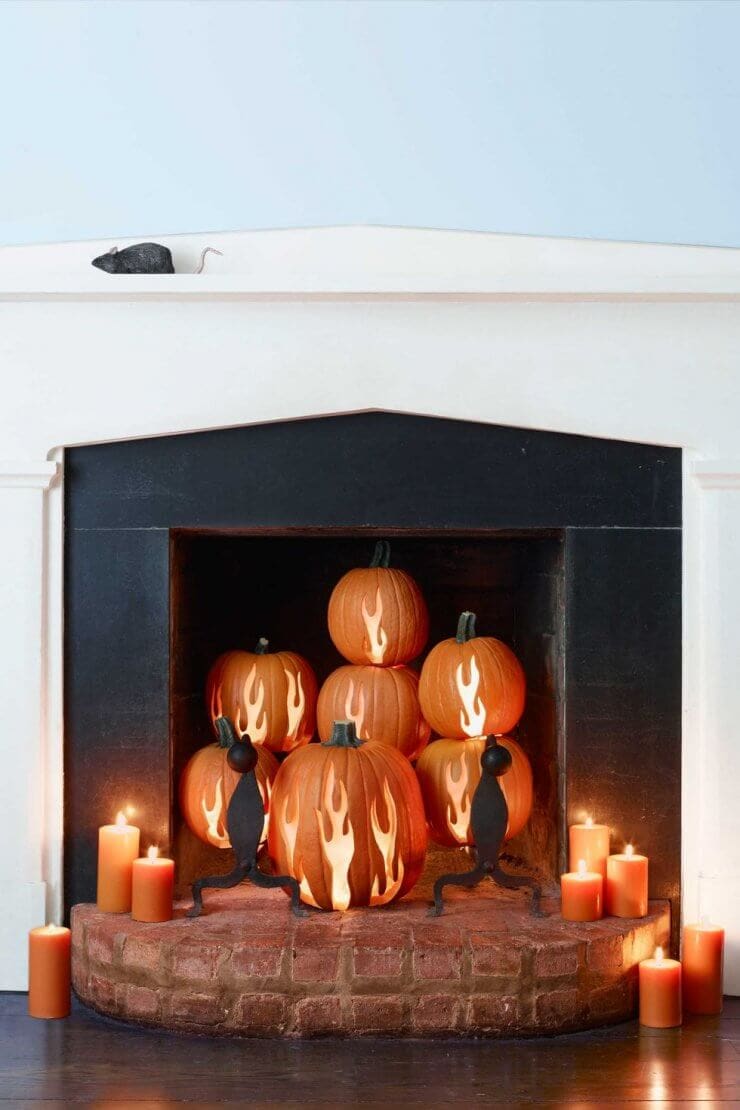 Pumpkins on Fire from Country Living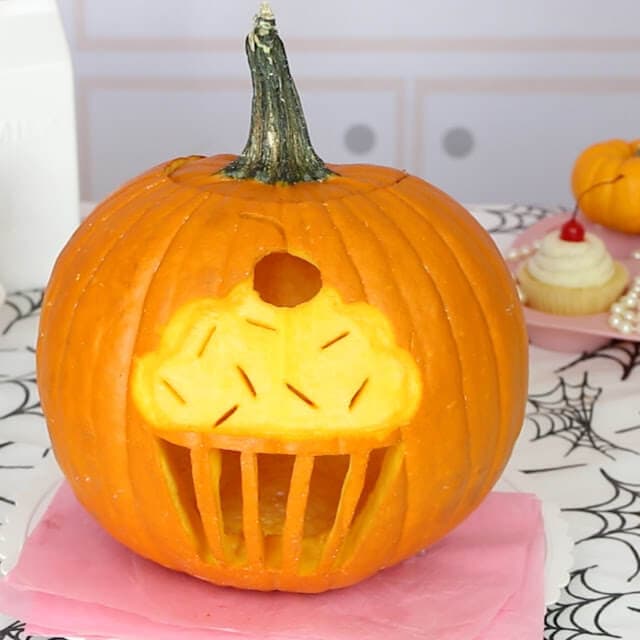 Cupcake Jack O Lantern from Lindsay Ann Bakes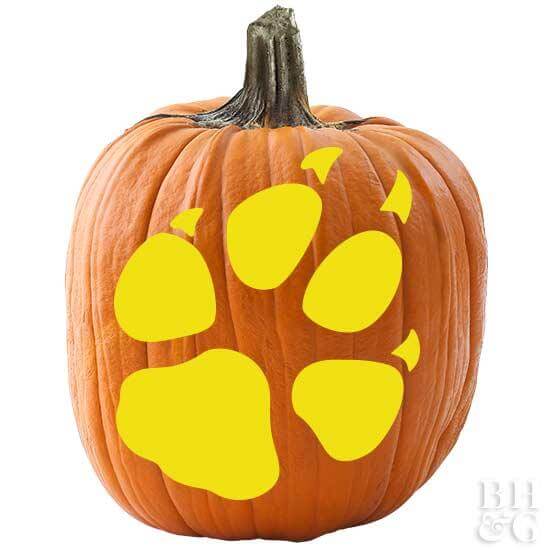 Paw Print Stencil from Better Homes and Gardens
How fun are all of these ideas?!? I love the diversity and that there's something for everyone. Let me know what some of your favorites are – I'd love to hear!
For more Halloween fun, check out: