Printable Love Coupon Book
Printable love coupon book- the perfect Valentine's gift idea for your boyfriend or husband.
I don't know about all of you, but when it comes to giving gifts, it is always the hardest to buy for my hubby! I guess that is either because he is a guy and I don't have a man's mentality to know what he would like or because he goes out and buys whatever he wants! With Valentine's Day coming up soon I knew I had to start thinking early! Being the frugal and crafty girl that I am, I decided to make a Printable Love Coupon Book for my hubby!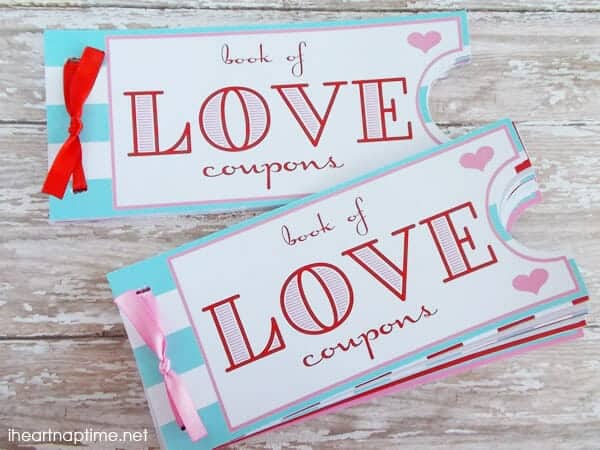 Printable love coupon book
The hubby and I love to go on dates but we often have a hard time deciding what to do. So I thought this DIY love coupon book was a great solution to our problem! Plus, who doesn't want to be able to pull out a coupon and say, "You must make me breakfast in bed tomorrow!" 😉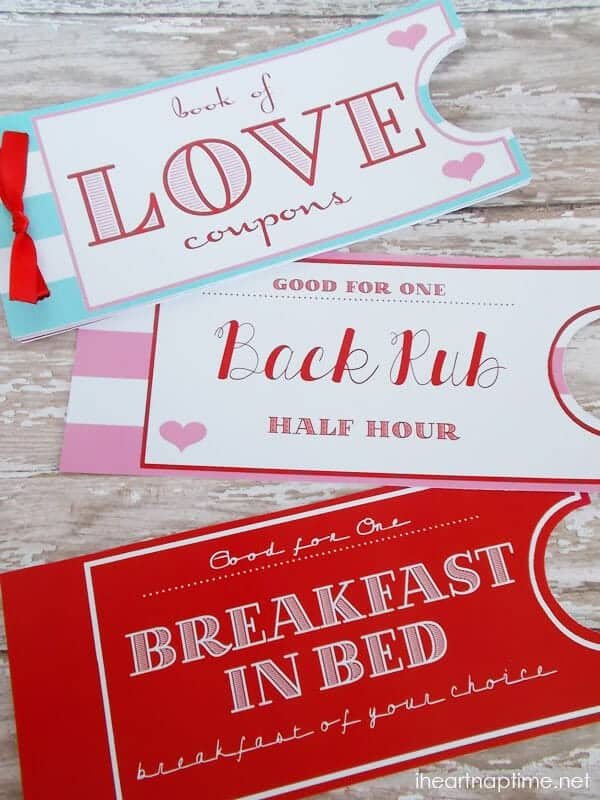 I actually consulted the hubby to make sure that this book was full of great ideas that any man would really love! He can't wait to use the "Day Without Chores" coupon! Who am I kidding, I would love to have a day without chores.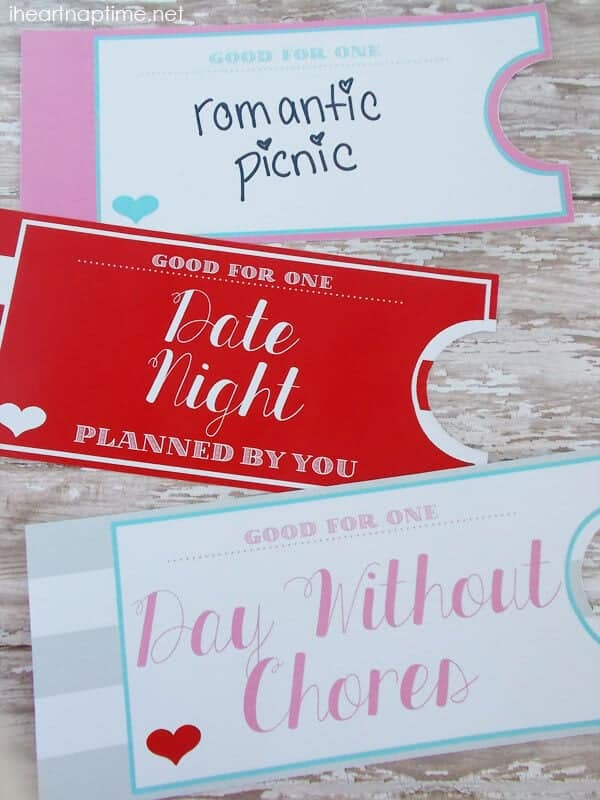 I also made a blank editable coupon that you could use to fill in with any other ideas you had for your coupon book! Get creative and have fun!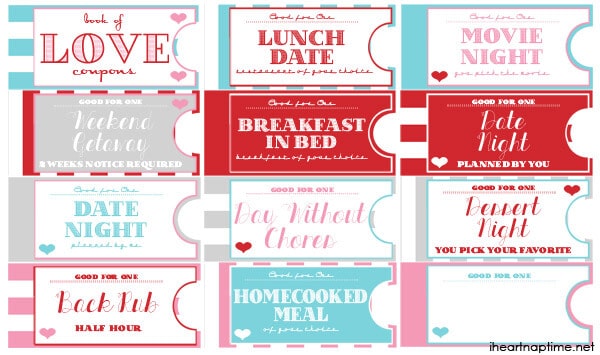 Free love coupons template download below
The book measures 8″x3.5″ and the pages will print out just fine on regular 8.5″x11″ paper. But I do recommend using a cardstock paper so it is a little bit more durable.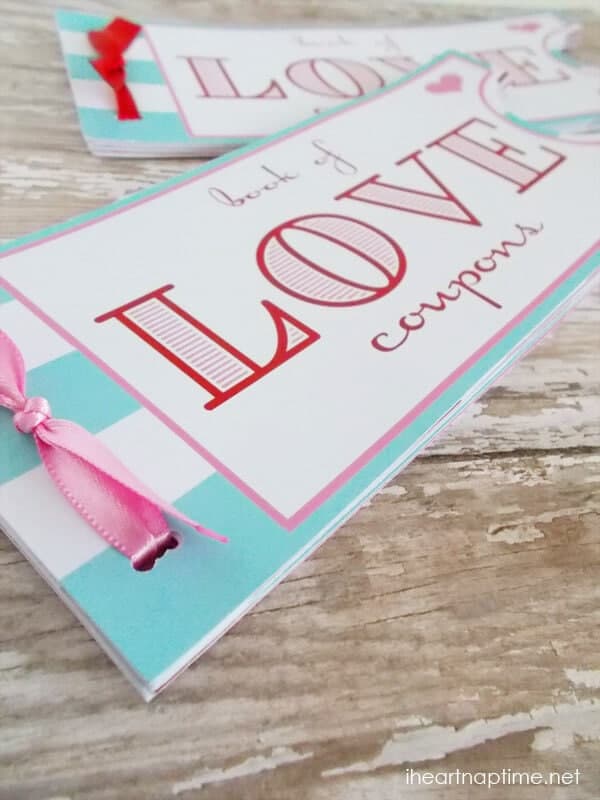 Make sure to pin it so you can remember to print it out! 😀
All you need to do is download the book using the link above and cut them out. Then punch some holes in the end and time some ribbon through it to make it into an adorable book. Voila! A gift that your significant other will love!
Looking for more free Valentine printables? You'll love these too:
Photos by Talitha from Love, Pomegranate House!