Free Printable Moving Checklist
Download this FREE printable moving checklist to help keep you organized during your next move!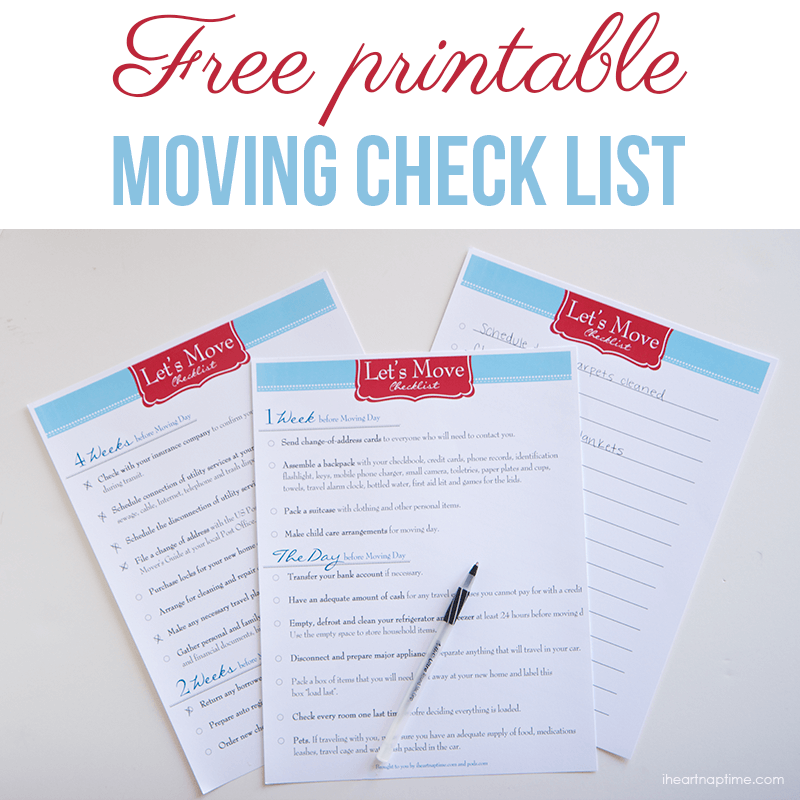 With our last move, I tried to keep everything super organized and it helped tremendously. One thing that really helped was keeping a moving checklist that I used several weeks leading up to the move. It kept me on top of things and definitely felt great to mark tasks off the list as they were completed. Plus, cute check lists definitely make packing a bit more fun. 😉
Because it helped me so much, I wanted to offer it to you guys too! If you have a big move coming up, simply download the printable moving list below. You got this!

Printable moving checklist
The moving list includes tasks to complete:
4 weeks before moving day
2 weeks before moving day
1 week before moving day
The day before moving day
It also includes a blank sheet so you can add your own personal checklist. Simply download the checklist below, then save the image to your computer and then print it out on card stock paper with a color printer.
More tips for moving + staying organized: