I wasn't planning on posting again today, but I had to share this post with you. This morning my kids and I created coffee filter snowflakes that we will be sending to Connecticut. The school boards in CT have gathered together and will be creating a winter wonderland for the children when they return. They need our help! This is such a simple act of service, that I think we can all get involved with. These snowflakes are simple to make and are very inexpensive. My kids loved making these and I think yours will too. Please read the official e-mail below.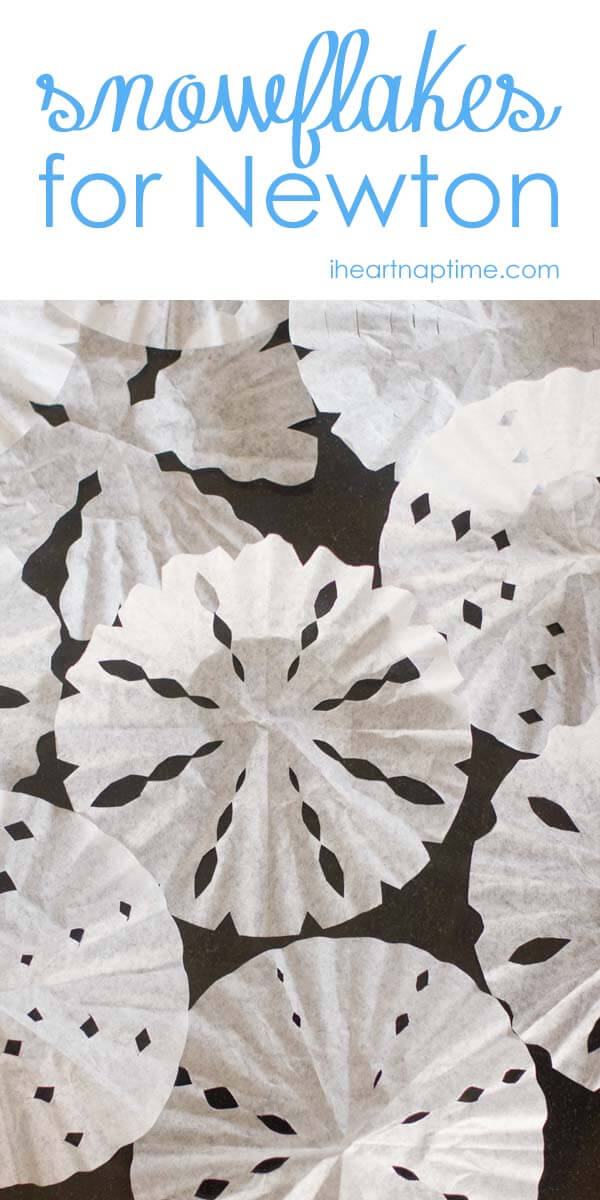 Here is the message I received:
"National PTA and the Connecticut PTSA pledge our unwavering support to the Newtown community. In the past few days, we have met with PTA leaders of all of the schools in Newtown, including the Sandy Hook PTA, and community leaders who have requested our help in supporting the families. For those of us who are looking to be of assistance in the aftermath, we share the following projects in need of your support:
Welcome Students to a Winter Wonderland
When school resumes for Sandy Hook, it will be in a new building. Parent-volunteers are working to ensure that the students are welcomed back by a winter wonderland with the entire school decorated with as many unique snowflakes as possible. We encourage senders to be as creative as possible, remembering that no two snowflakes are alike. Please make and send snowflakes by January 12, 2013 to the Connecticut PTSA address at the end of this email.
Donating and Organizing Fundraisers for Sandy Hook Elementary School
Donations will be accepted indefinitely to the Connecticut PTSA "Sandy Hook Fund" to provide ongoing support to the community. Please send checks to the Connecticut PTSA address listed at the end of this email. Group fundraising projects may include walk-a-thons, spirits days, pajama days, etc., which may be scheduled at your convenience.
For student-run coin drives, please submit all donations by February 14, 2012.
The Newtown community has requested only monetary donations at this time. For service or product donation inquiries, please contact [email protected] To contact Sandy Hook PTA, please email [email protected]
Please send all snowflakes and donations to:  
Connecticut PTSA
60 Connolly Parkway
Building 12, Suite 103
Hamden, CT 06514
Here is how I made my snowflakes. They are very simple to make. You can find coffee filters at the Dollar Store. You could also just use plain white paper. Get creative!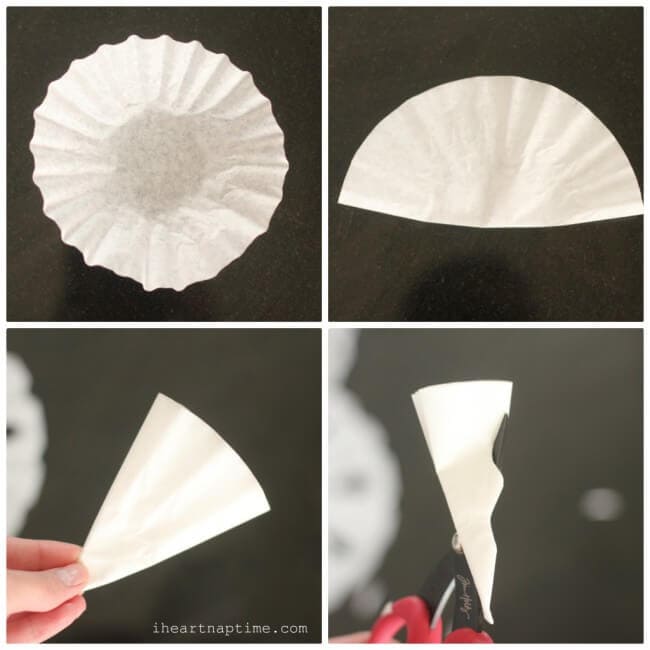 All you do is fold your coffee filter in half and then in half again. Fold it in half one more time and then cut out shapes on the outer edge.  You could even dip dye your snowflakes or add glitter for a fun effect!
Once your snowflakes are finished mail them to the address below. Feel free to share this post with your friends to help spread the word.
Connecticut PTSA
60 Connolly Parkway
Building 12, Suite 103
Hamden, CT 06514