How To Make Tissue Paper Flowers
These tissue paper flowers are easy to make, inexpensive and are the perfect way to dress up any party. 
Today I'm going to show you how to make tissue paper flowers. I learned how to make these from an old Martha Stewart magazine and while they do require a little bit of patience, these DIY tissue paper flowers are a great way to dress up any party! There are so many colors to choose from. You can customize the look for any party.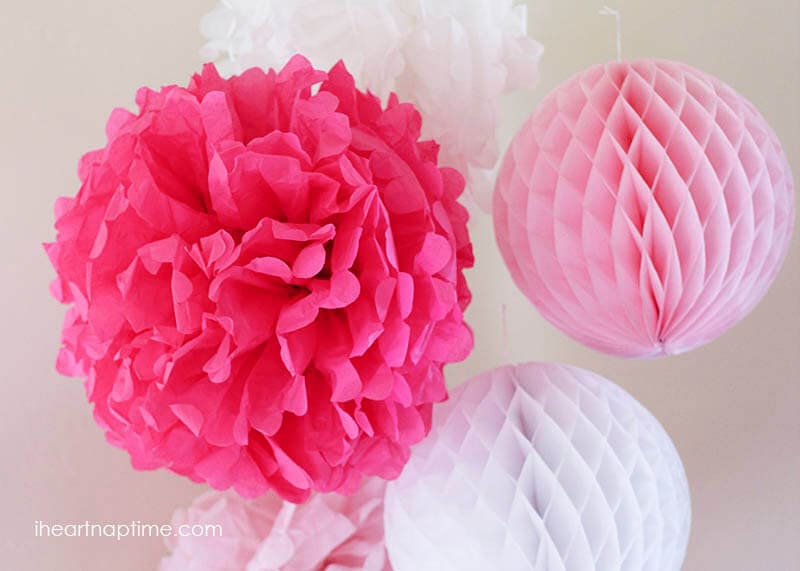 Easy tissue paper flowers
Here's what you'll need to get started:
Supplies:
1 pack of tissue paper (with 8 sheets) 

Paper scissors
Floral wire + floral scissors
Instructions:
If you'd like LARGE pom flowers to hang like the ones above there is no need to cut your tissue paper. If you'd like smaller ones, you can fold the stack of tissue paper in half and then cut an 8×8 square (so there are 16 layers of 8×8 squares).
Next fold the tissue paper in accordion style (about 1 inch for each fold).
Then cut a small piece of floral wire and wrapped it around the center of the paper.
Lastly, cut a round tip on each end of the tissue paper. Then pull each layer of tissue paper out to create the flower. Fluff as needed.
I wanted my flowers really full, so I used 16 layers, but you could certainly use less. To determine how big to cut your flower just divide it in half. So for example my 8 inch squares created about 4 inch flowers.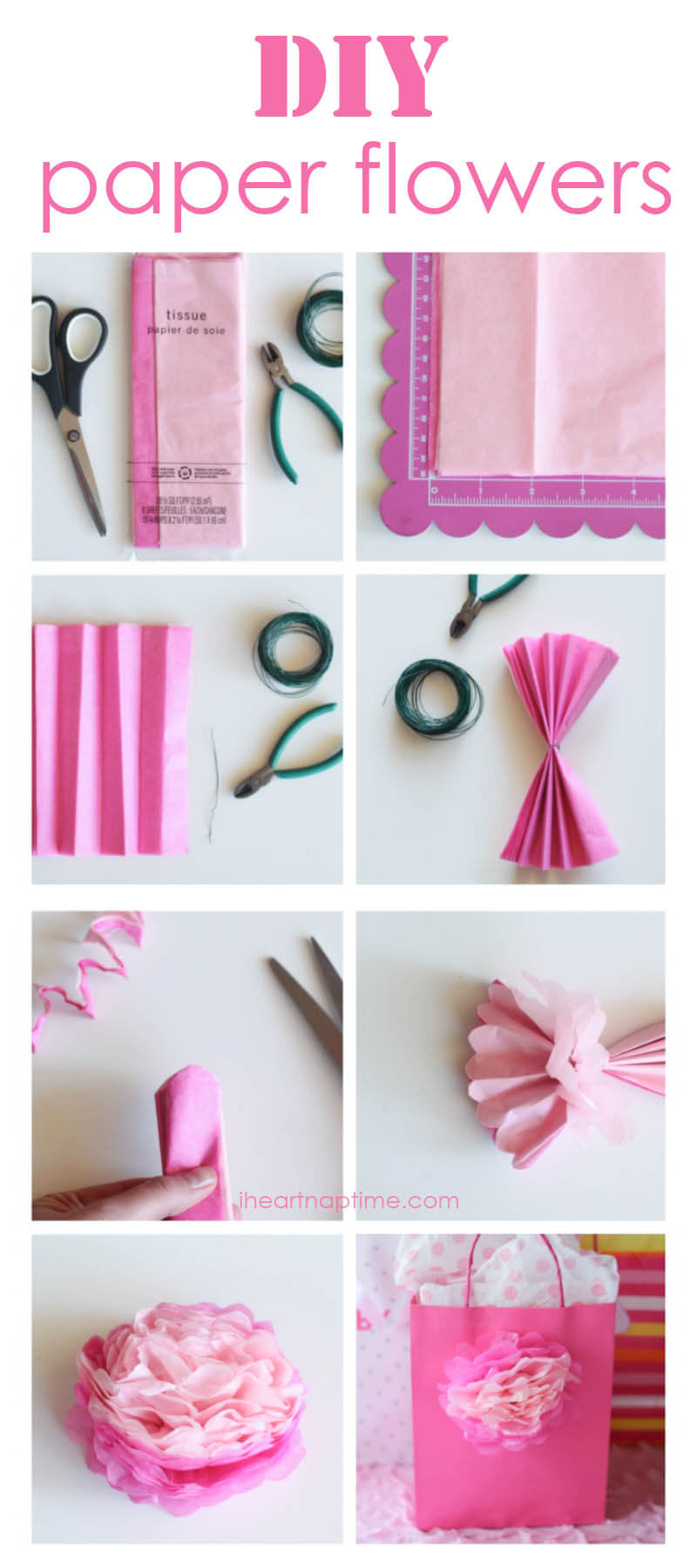 How do you hang tissue paper pom poms?
The easiest way to hang them is to buy 3M clear command hooks . Then all you'll do is stick the hook on the ceiling and tie a ribbon or fishing string around the flower and then around the hook.
These flowers really are super simple to make and make a great addition to decor. In addition to hanging these paper flowers, you could also stick one on the table I did below… or dress up a cheap bag like the one above.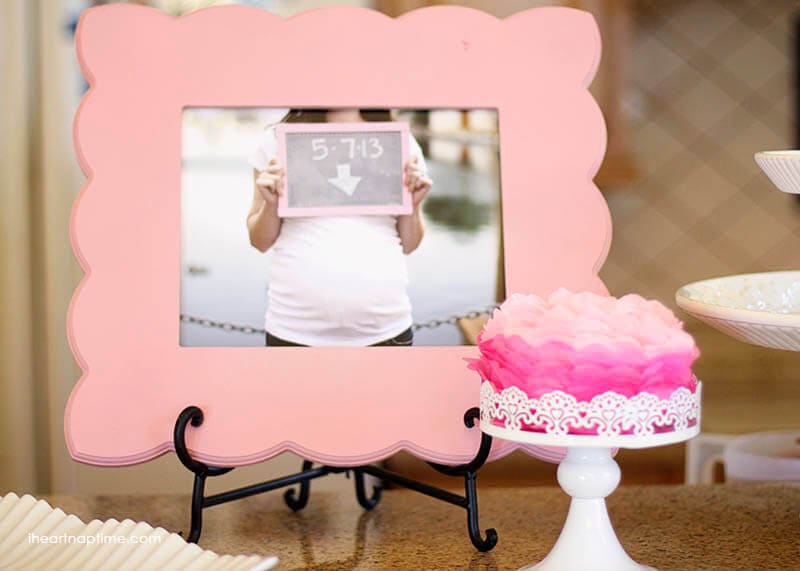 You could also hot glue a flower onto a utensil holder (or really anything).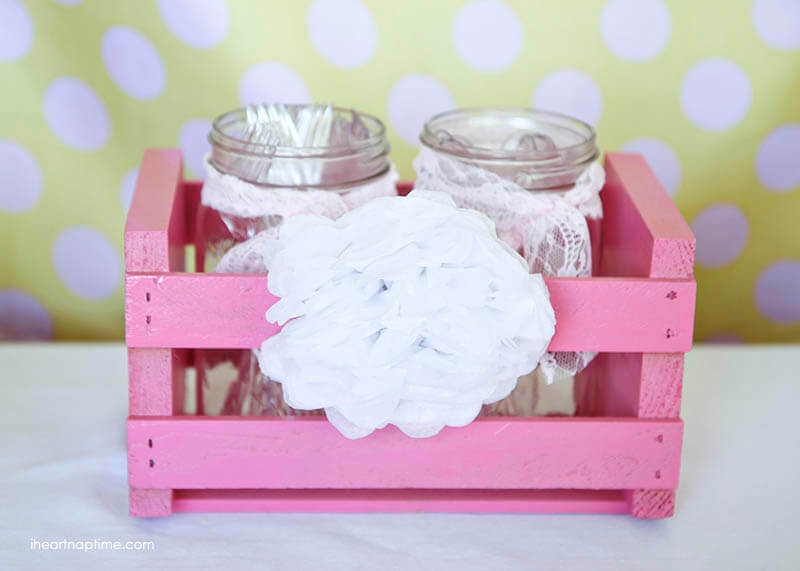 You can also make a fun flower wreath with these flowers. All you need to do is wrap a foam wreath with fabric or ribbon and then hot glue the flowers onto the top of the wreath. Then hang it up on the door with ribbon.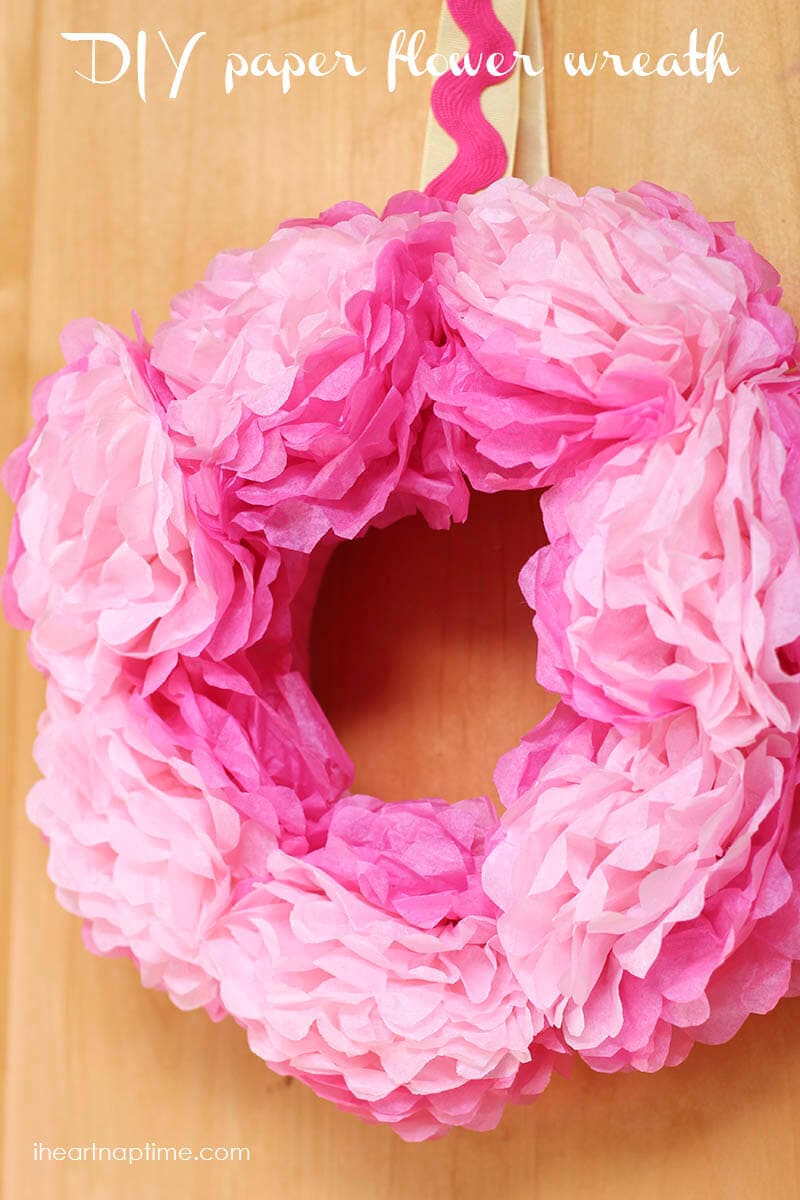 The possibilities are endless! There are so many great uses for these tissue paper flowers. Get creative with colors and sizes.
More baby shower ideas