Easy Christmas Crafts for Kids
Easy Christmas Crafts for Kids…festive ideas to help bring the holiday cheer into your home this season. Simple instructions perfect for little hands.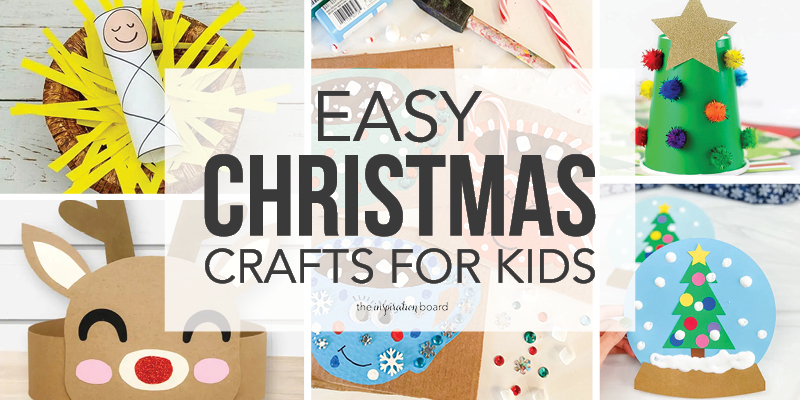 Kids Christmas Crafts
The holidays have got to be the best time of the year! There's an added sense of excitement in the air and everyone seems to have a smile on their face. My favorite holiday traditions growing up were the endless crafts my mom always seemed to have ready for us. One craft in particular involved painting our very own clear bulbs and filling them with confetti. It was so much fun getting together as a family and creating something spectacular.
Christmas crafts come in all shapes and sizes. Some may involve careful steps while others may only consist of decorating a piece of paper. Regardless of which craft you do, the best crafts are done together as a family and involve many fun and unifying conversations. Below I composed a list of my favorite festive kids' crafts. These are not difficult and require little preparation, making them a perfect addition to your holiday.
Paper Plate Santa
Paper plate Santa is a classic Christmas craft never disappoints. It is inexpensive, fun, and only requires a plate, paint, and cotton balls.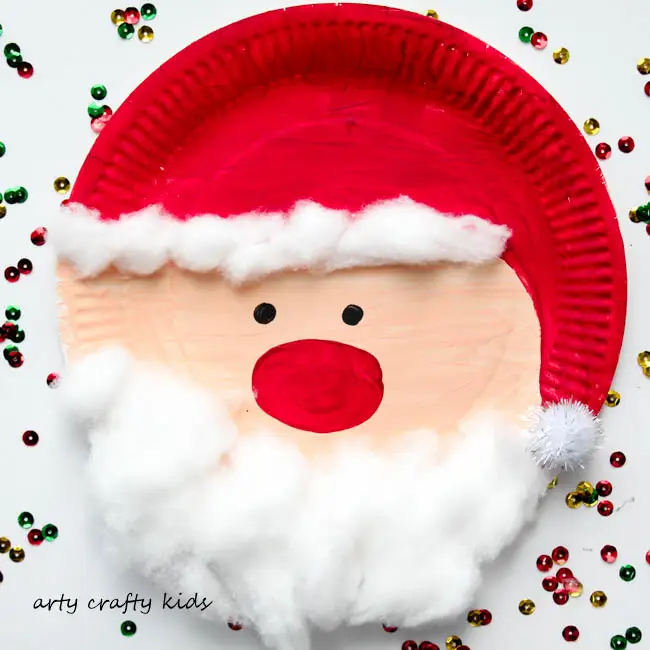 Paper Plate Santa via Arty Crafty Kids
Gingerbread Man
I love this gingerbread man craft. Simply place some pre-cut gingerbread men on the table and let the kids decide how to decorate their own.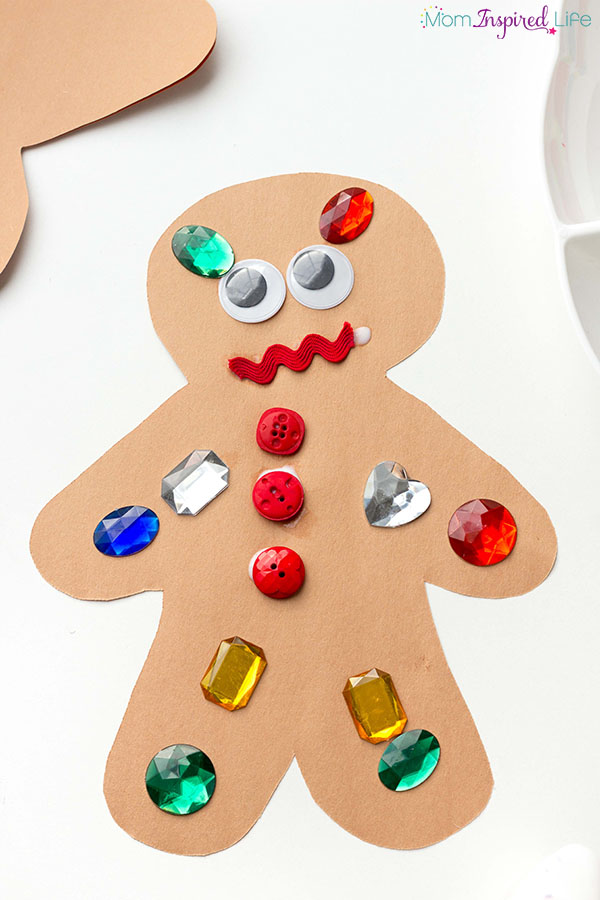 Gingerbread Man Collage Art Activity via Fun Learning for Kids
Lego Christmas Tree
A lego Christmas tree is perfect for all those lego loving kids out there! This is a great craft to do when it's too cold to go outside.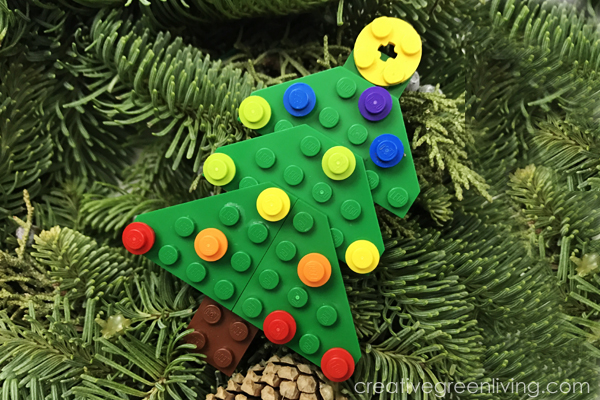 Lego Christmas Tree Ornament via Creative Green Living
Handprint Wreath
Preserve your child's cute little hand with this fabulous handprint wreath idea. Kids would love hanging these on their bedroom doors!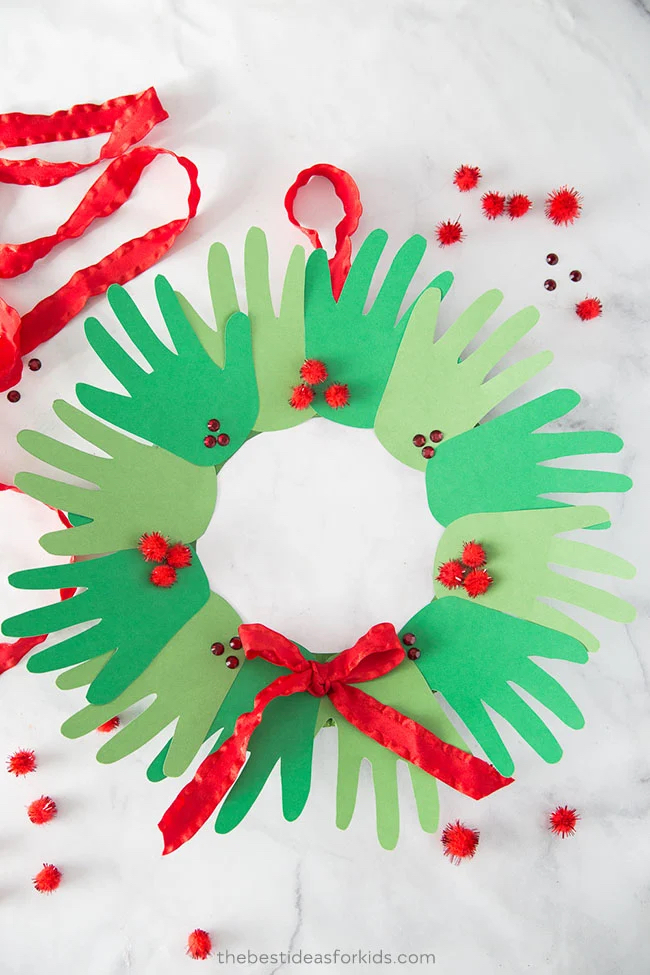 Handprint Wreath via The Best Ideas for Kids
Dish Brush Wreath
This dish brush wreath definitely wins points for creativity and I know my toddler would love this! I love the addition of the darling gift bow.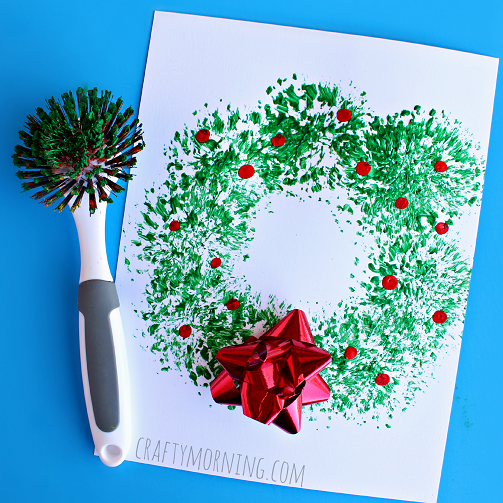 Dish Brush Christmas Wreath Craft for Kids via Crafty Morning
Olaf Pom Pom
Calling all Frozen lovers out there! These Olaf pom pom ornaments look so cute on a Christmas tree and your kiddos will be so thrilled to make one.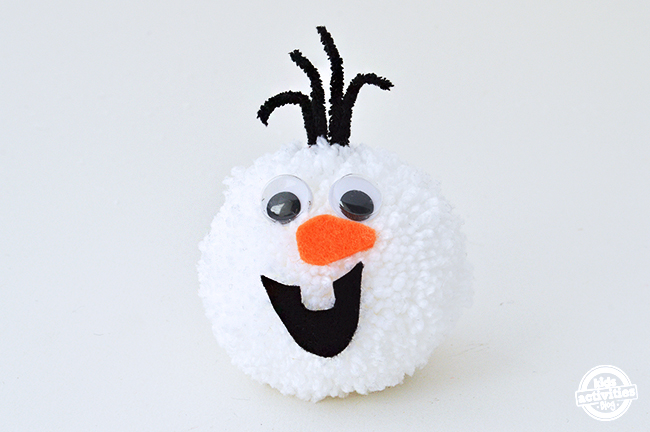 Olaf Frozen Pom Poms via Kids Activities.com
Popsicle Stick Snowflake
Popsicle stick snowflakes are so wonderful because even the littlest toddlers can help make one. These look so beautiful up on the Christmas tree.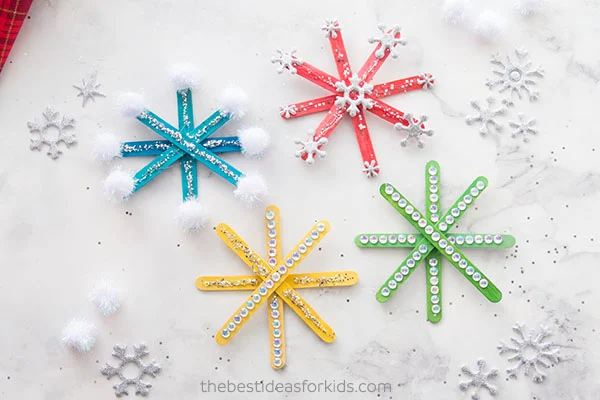 Popsicle Stick Snowflake Ornaments via The Best Ideas for Kids
Popcorn Snowman
If you and your kiddos want to do a craft that you can give to a neighbor then these popcorn snowmen are for you! Anyone would love to receive this!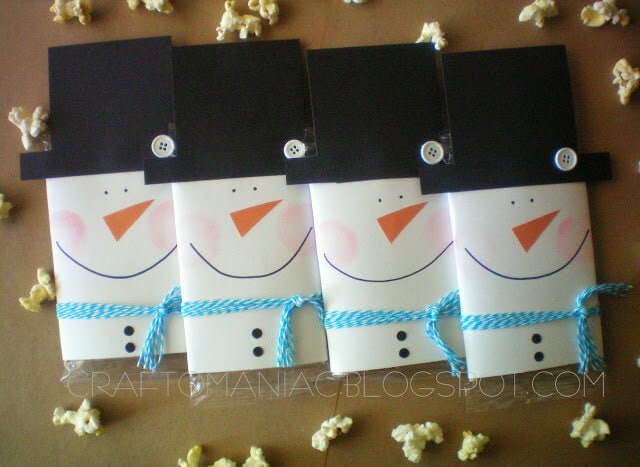 Christmas Toilet Paper Rolls
I am continually surprised by just how much you can do with a toilet paper roll. These Christmas characters are so adorable and kids will love creating them!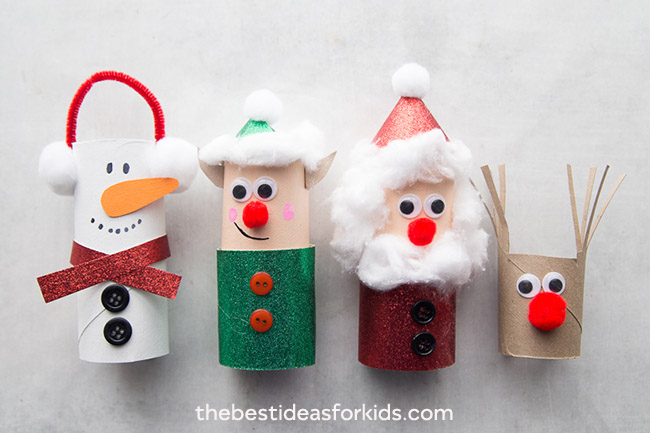 Christmas Toilet Paper Roll Crafts via The Best Ideas for Kids
Baby Jesus in a Manger
Celebrate the true meaning of Christmas by helping your kiddos make this darling baby Jesus in a manger. This is so simple and would make a great addition to any home decor.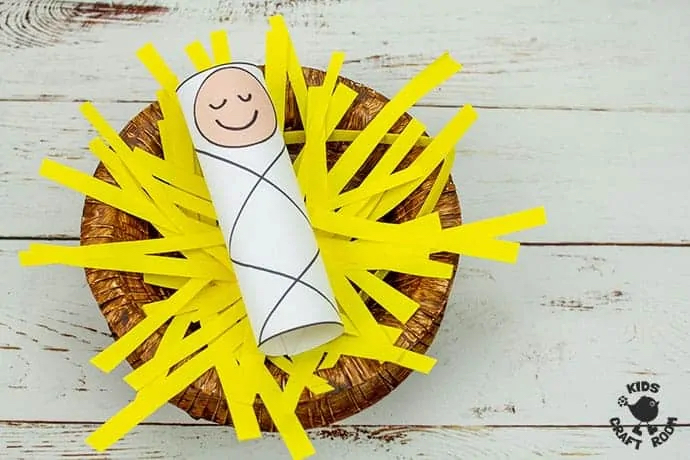 Baby Jesus in a Manger Craft via Kids Craft Room
Felt Christmas Tree
This felt Christmas tree is great for kids who love decorating with stickers. All you need for this is some felt and stuff to decorate with.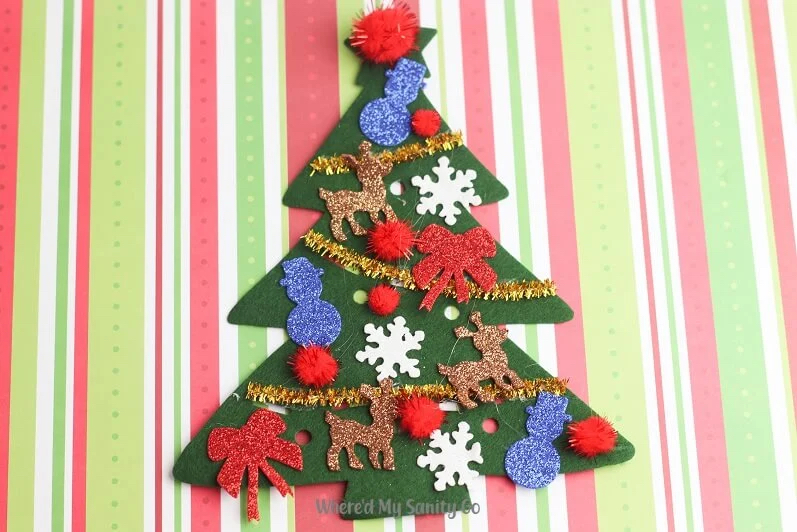 Easy Felt Christmas Tree Craft via Where'd My Sanity Go
Puffy Paint Snowglobe
Snowglobes are an iconic symbol for winter and trust me when I say that kids will love using puffy paint to make their own paper globes.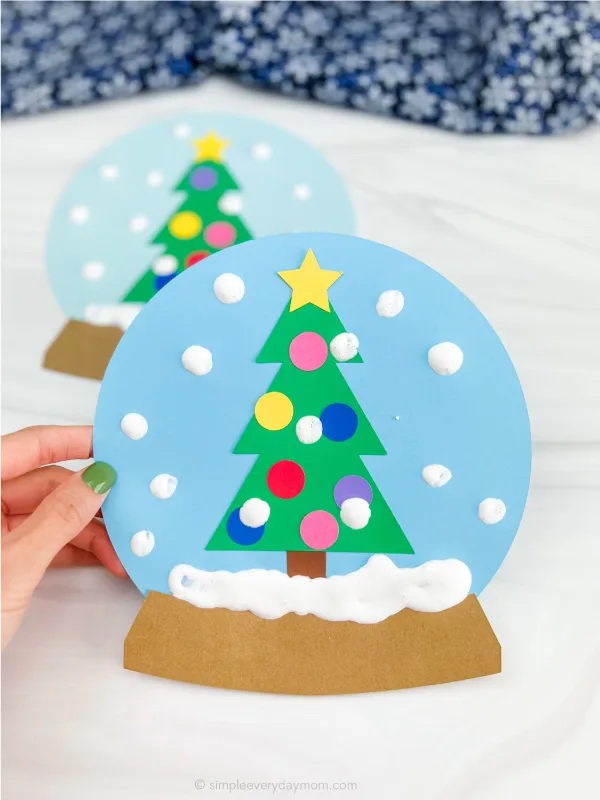 Puffy Paint Snowglobe Craft via Simple Everyday Mom
Foam Cup Snowman
How cute are these foam-cup snowmen?! Your little ones will absolutely love choosing which color scarves and earmuffs to put on their cups.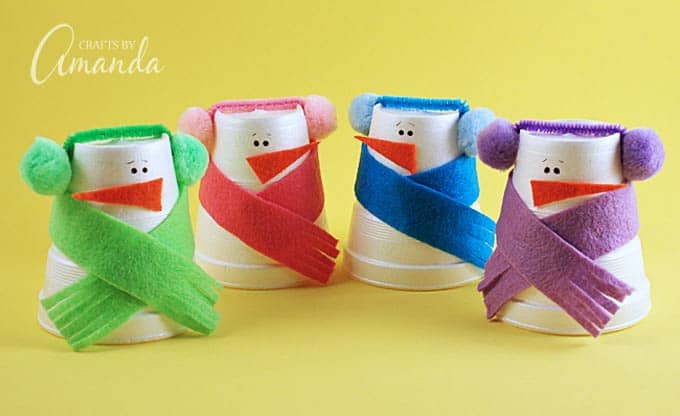 Foam Cup Snowman via Crafts by Amanda
Hot Chocolate Craft
Calling all hot chocolate lovers! These adorable mugs look so cute decorated with candy canes and marshmallows.
Hot Chocolate Craft via ABCDee Learning
Reindeer Headband
Headbands are always a favorite among kids. These reindeer headbands are so festive and have the cutest red sparkly noses!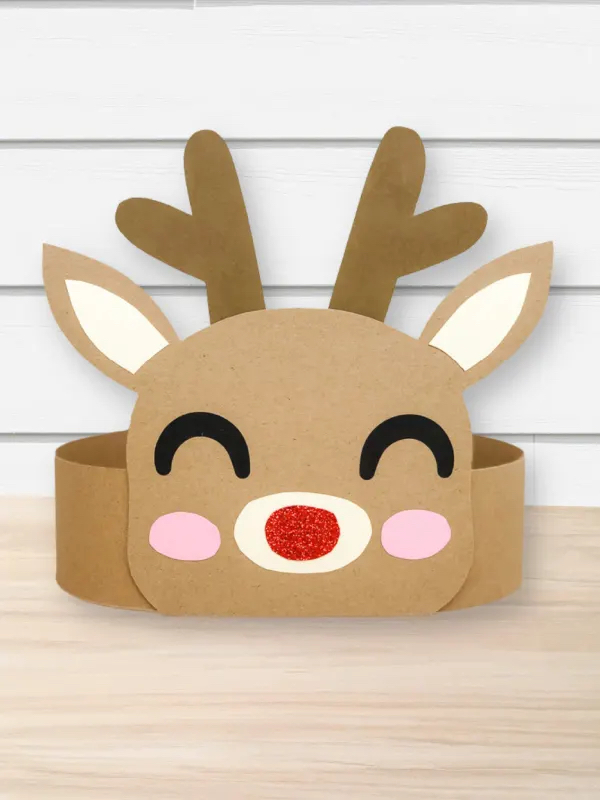 Reindeer Headband Craft via Simple Everyday Mom
Paper Cup Christmas Tree
These paper cups have to be one of my favorite holiday crafts because it is so easy and looks fantastic. Toddlers will love sticking on the pom poms and shiny stars.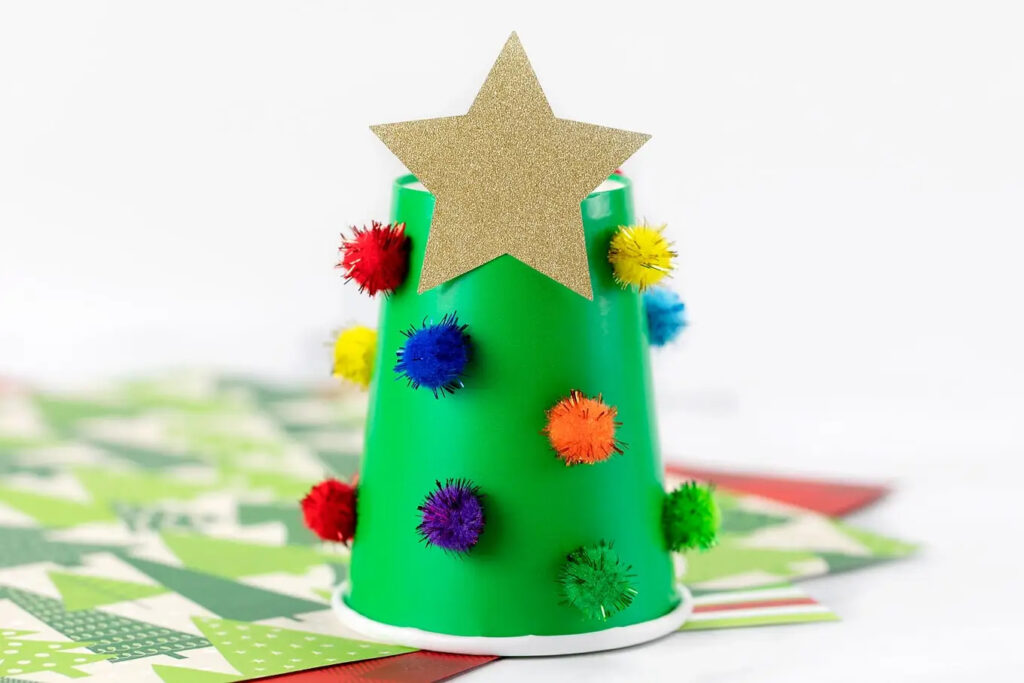 Paper Cup Christmas Tree via Fireflies & Mudpies
Reindeer Ornament
Here we have yet another darling reindeer craft! I am loving the pipe cleaner antlers and googly eyes. These clear bulbs are very affordable as well.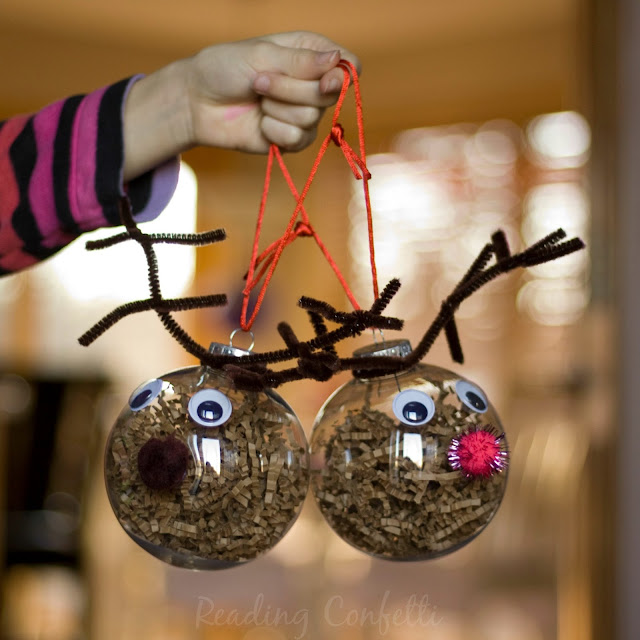 Reindeer Ornament via Reading Confetti
Footprint Stockings
I have never seen footprint stockings before and I must say I love the creativity! Your kids will have so much fun dipping their feet in paint and making their prints.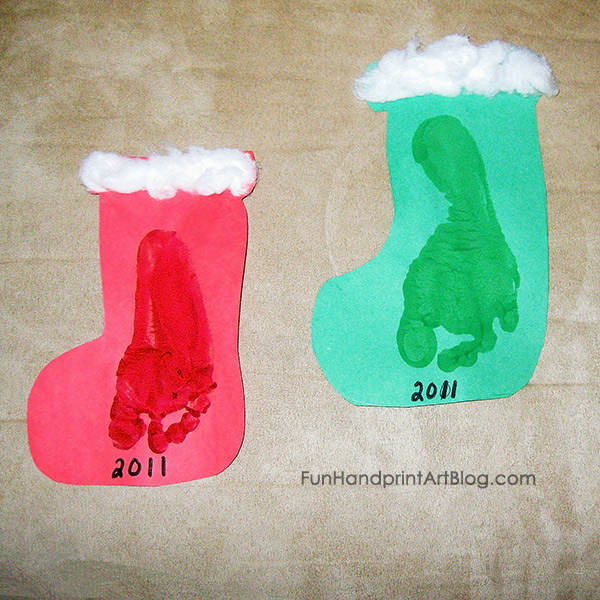 Footprint Stockings via Fun Handprint Art Blog
Fruit Loop Candy Canes
I definitely don't need to convince you why kids would love these fruit loop candy canes. They are so adorable and yummy!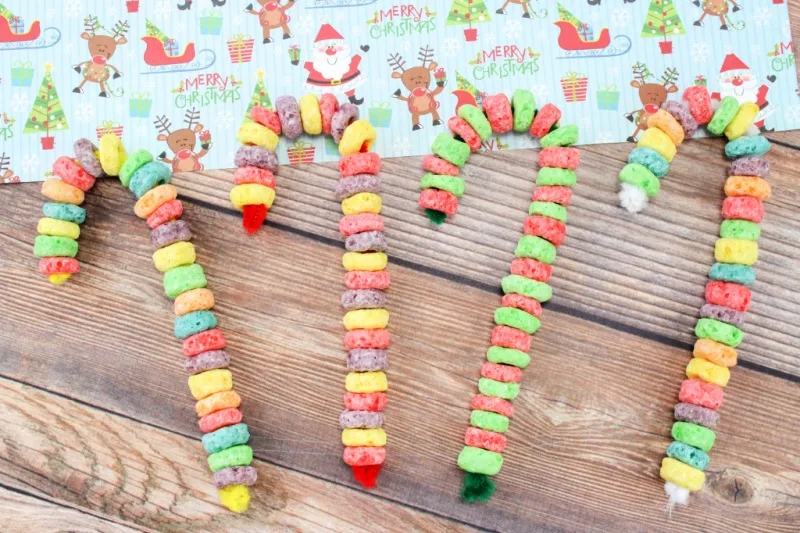 Fruit Loop Candy Cane Ornaments via Kelly's Thoughts on Things
Handprint Reindeer Ornament
There are so many designs you can create with a handprint. These handprint reindeer are so creative and make wonderful ornaments.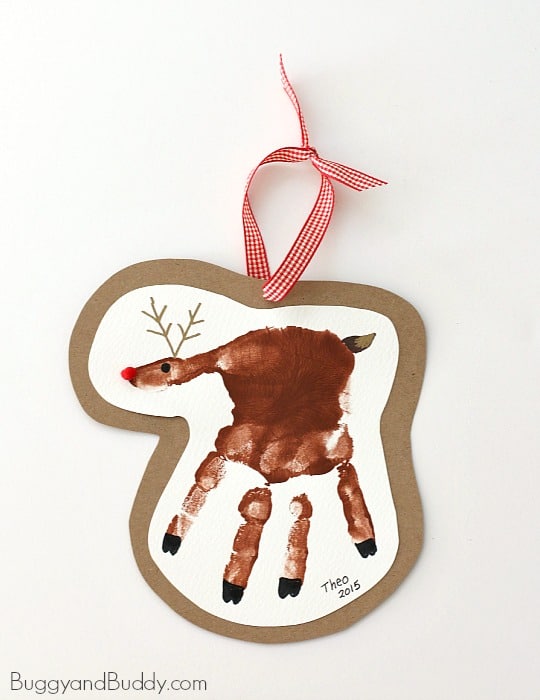 Handprint Reindeer Christmas Ornament via Buggy and Buddy
More Festive Fun