St. Patrick's Day Party Ideas and Free Printables
Celebrate St. Patrick's Day with these fun party ideas, decorations and festive desserts. Also includes FREE St. Patrick's Day party printables available for download!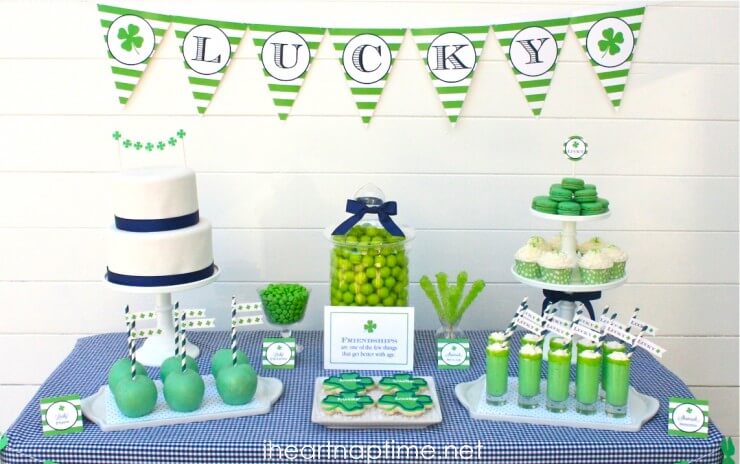 With all of the other holidays throughout the year devoted to kids and loved ones, I thought St. Patrick's Day would be the perfect time to focus on my friends. I threw a "Lucky for Friendship" party to honor the very special friendships that I have in my life.
Since the party was going to be for adults, I wanted the design to be clean, crisp and simple. Using a bright green and navy color scheme, the dessert table included lucky sugar cookies, chocolate covered apples, shamrock shots made from pistachio pudding and more. I made decorative printable labels for all of the desserts, as well as a few other fun designs. Everything was so cute and festive!
Dessert table
Cupcakes and macaroons. I bought green pistachio macaroons, as well as festive decorated cupcakes. They fit perfectly on a two-tiered dessert stand.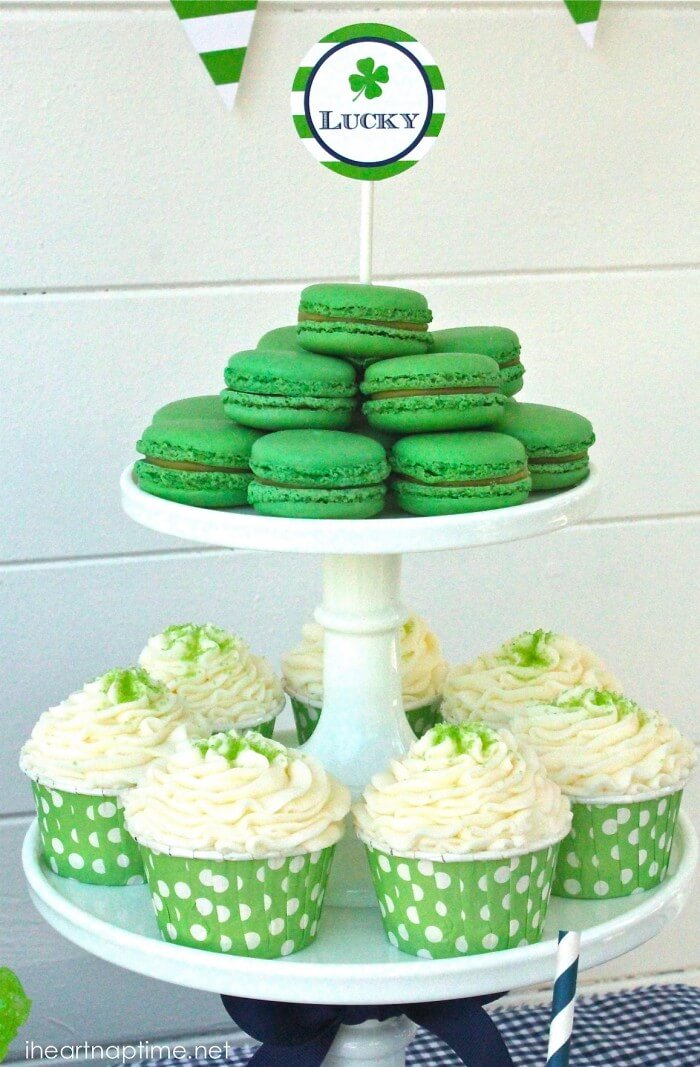 Green candies. I included a few glass containers of various green candies…because well, who doesn't love candy?
Sugar cookies and pistachio pudding shots. The "lucky" shamrock sugar cookies added such a fun touch and were so delicious! Guests also absolutely LOVED how festive the green pistachio pudding shots were. Aren't they just adorable with the green sugar rim, whipped cream and straw?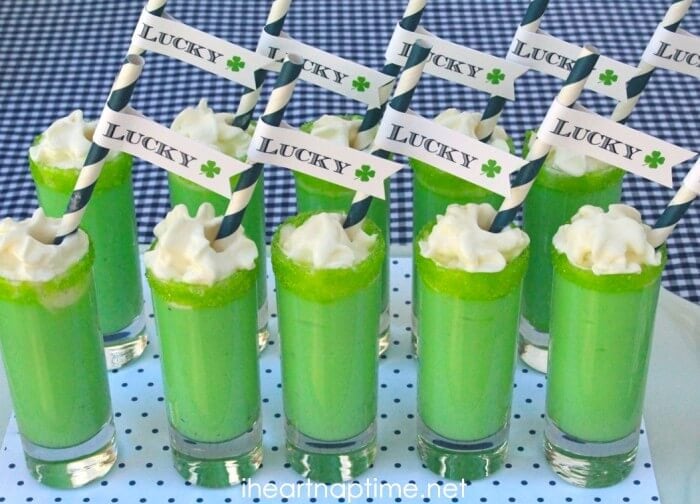 Chocolate covered apples. Anything is better coated in chocolate, right? These were another fun idea to add to the table. I loved that they were called "lucky pops." So cute!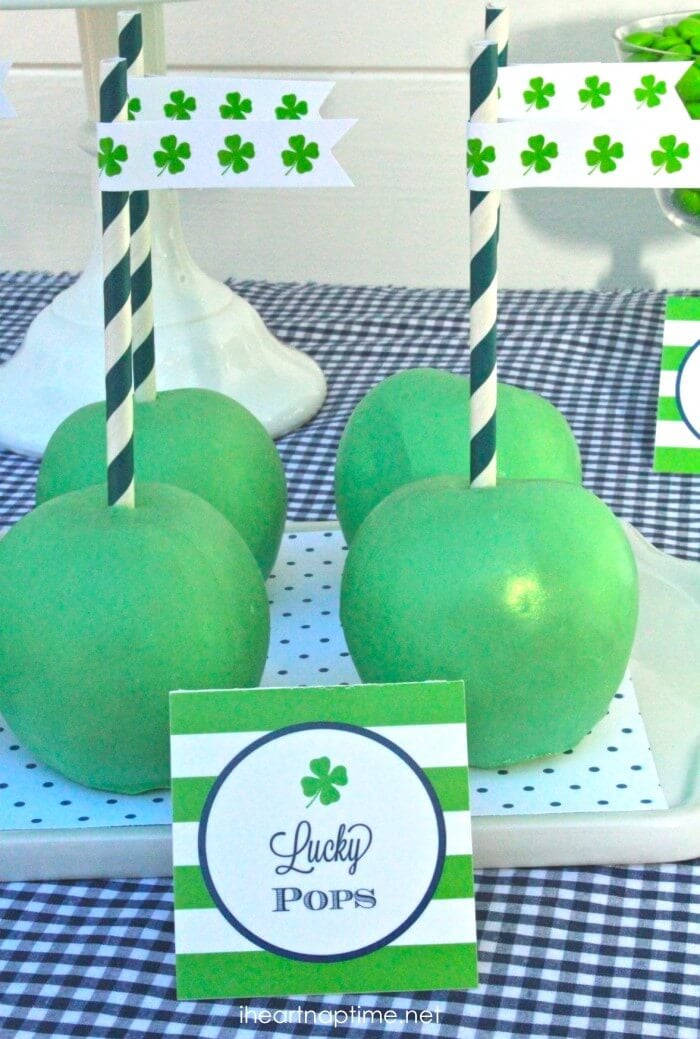 Cake. I bought a six inch and eight inch plain vanilla cake at my local grocery store, stacked them on top of each other and decorated it with mini shamrock bunting (thanks to my Cameo) and navy ribbon.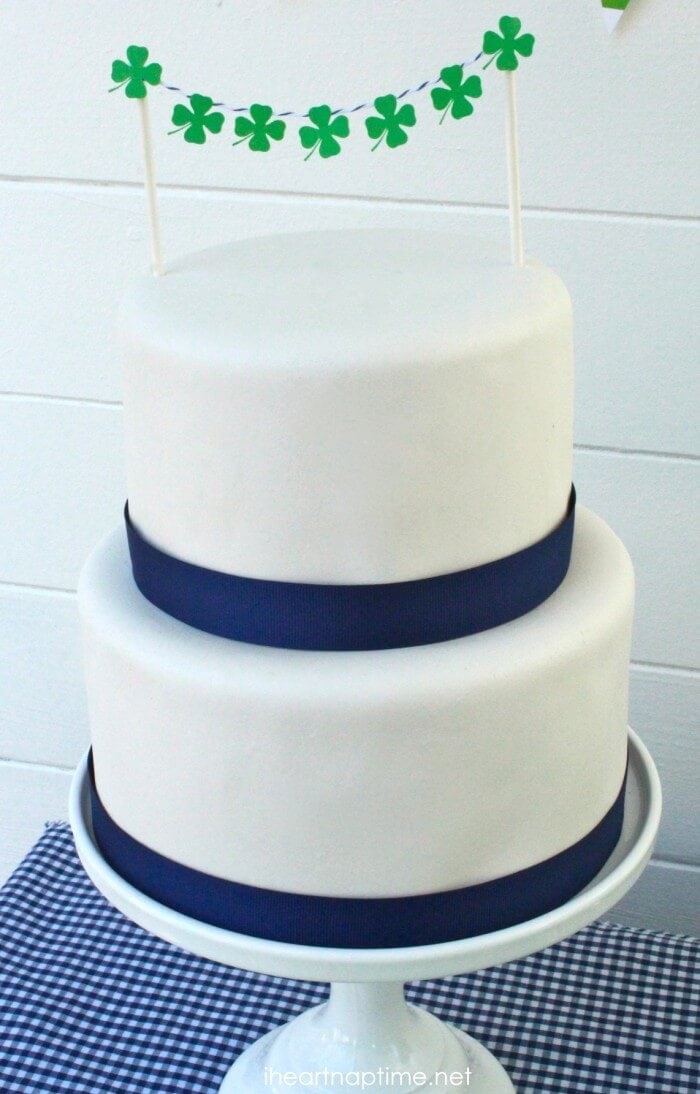 Other party supplies
Beverages. The free 2 inch "lucky" party toppers have lots of uses. Use a two inch punch available at most craft stores to make circles. Tie the circles to drink bottles with bakers twine or glue these to a lollipop stick to make cupcake toppers. I also tied the circles to my party favors.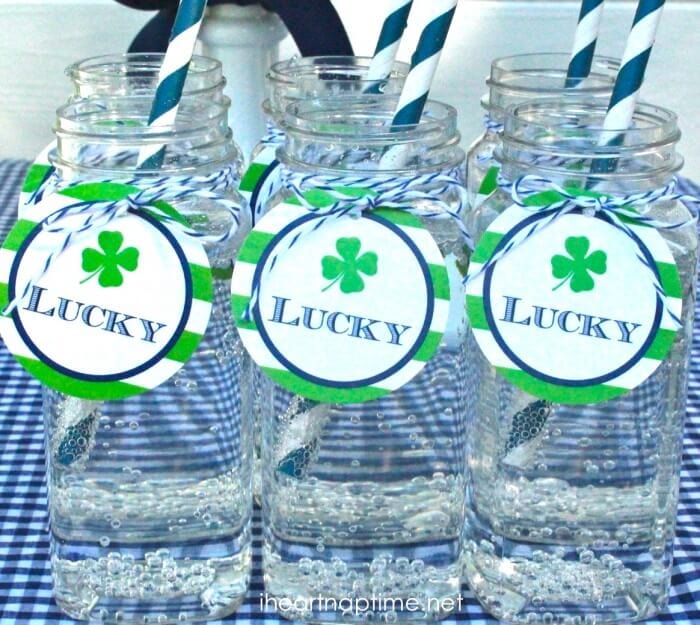 Utensils. I found these fun striped paper bag utensil holders and wrapped them up with some more bakers twine and a shamrock circle.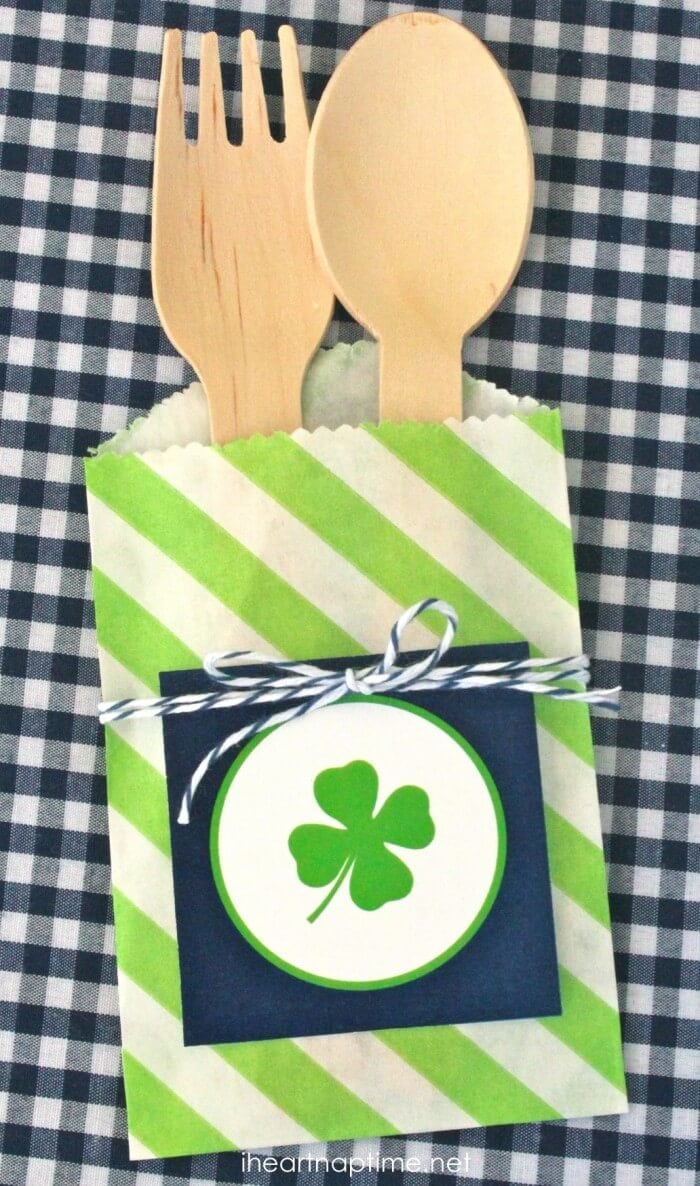 Free printable download
For best results, I recommend printing on bright white card stock using your color printer.
Happy Saint Patrick's Day!
More St. Patrick's Day ideas:
Post originally contributed Jenny from Bloom Designs.