Mother's Day Crafts for Kids
Mother's Day Crafts for Kids…creative, inexpensive, and meaningful ways for kids to show their love. Great ideas for any motherly figure in your life!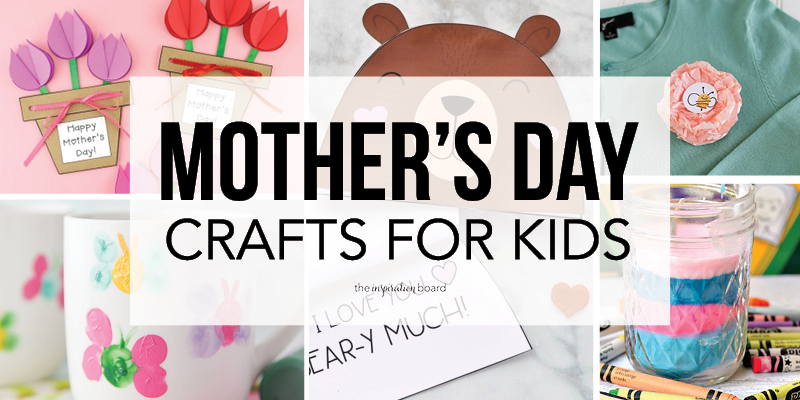 Easy Kid's Crafts for Mother's Day
Mother's Day is such a special time of the year when we can show appreciation for the incredible mother figures in our lives. Let's face it, Mom's just rule! It isn't any secret that Mothers love to feel appreciated and loved, especially by their kids. And boy, do I have some ideas of fabulous, inexpensive, and meaningful ways that kids can show their love.
Below I have compiled a list of 20 cute craft ideas for kids. These are all simple to put together and would make a lovely Mother's Day gift for any motherly figure in your life. Simply scroll down and click on the link below each picture for additional instructions. Have fun!
Butterfly Mug
These DIY fingerprint butterfly mugs are absolutely adorable. Moms will love getting this gorgeous customized gift with their child's fingerprints.
Fingerprint Butterfly Mug Painting via The Best Ideas for Kids
Turtle Card
Who knew you could use cupcake liners in such a cute and innovative way? These Mother's Day turtle cards are just too cute.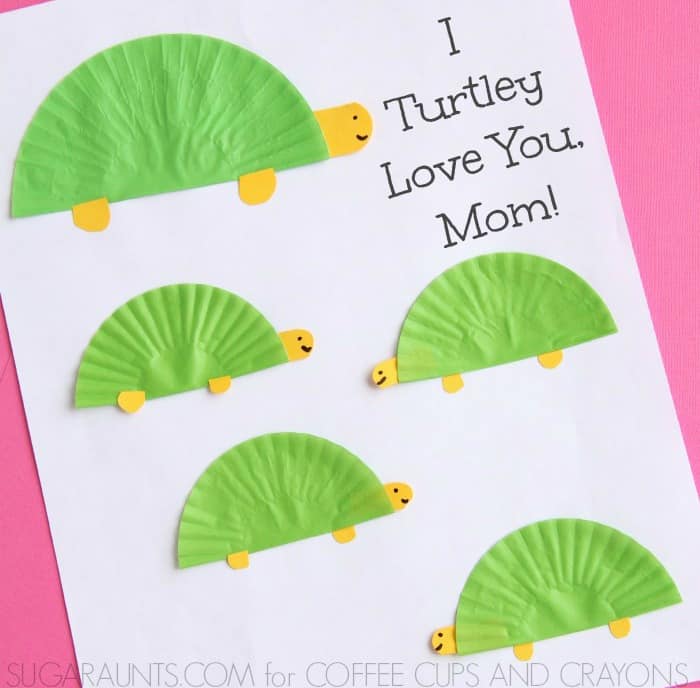 Turtle Themed Mother's Day Card via Coffee Cups and Crayons
Flower Pot
Instead of real flowers, try making your own bouquet for your Mother this year. They will last a lot longer than real ones and they look fantastic!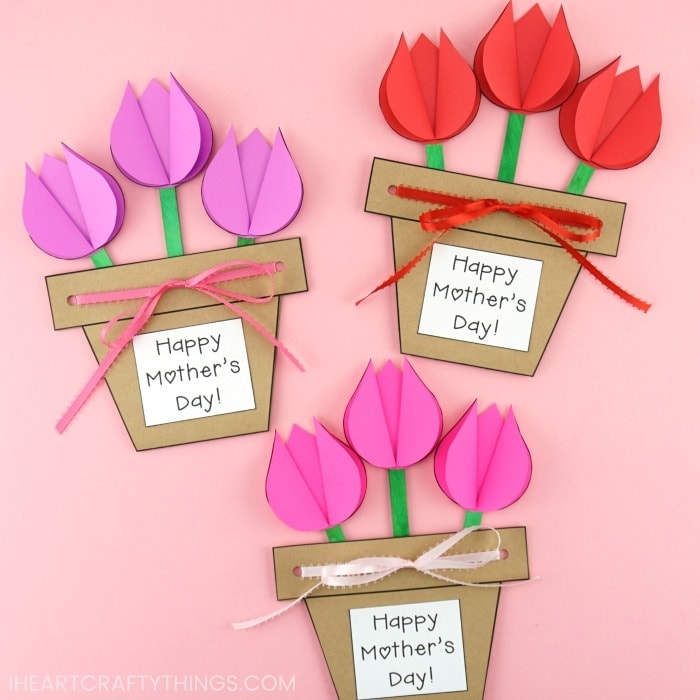 Mother's Day Flower Pot Craft via iHeartCraftyThings
Necklace
This necklace and printable are just darling. Mothers will love the thought behind this adorable homemade necklace.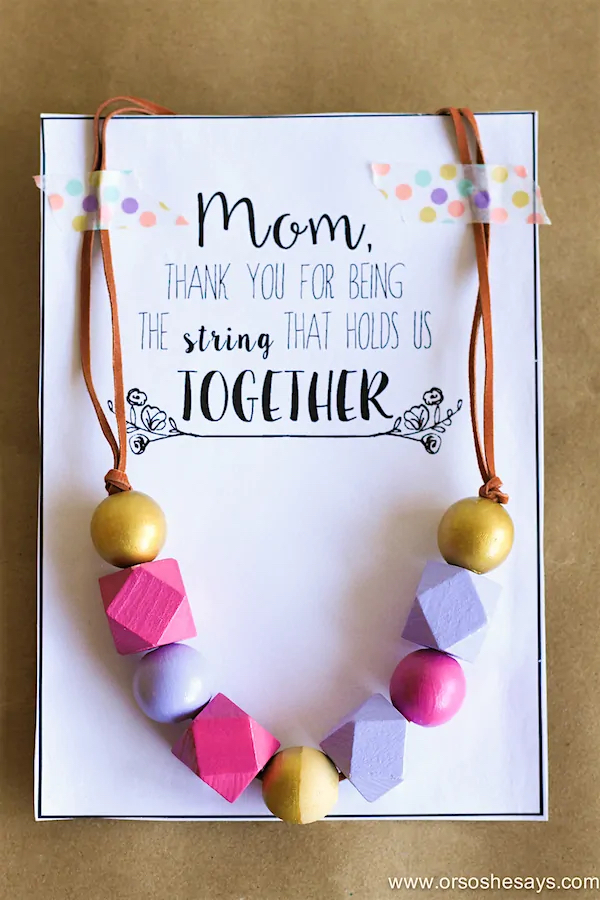 Mother's Day Necklace and Printable via Or So She Says
Crayon Candle
This DIY crayon candle is the perfect Mother's Day craft if you are feeling extra creative this year. This magical candle is definitely a winner!
DIY Crayon Candles via The Pinning Mama
I Love You "Bear-y" Much
How cute is this?! These bear cards are easy to put together and the pun inside is so cute! Moms will feel so loved when they receive this card.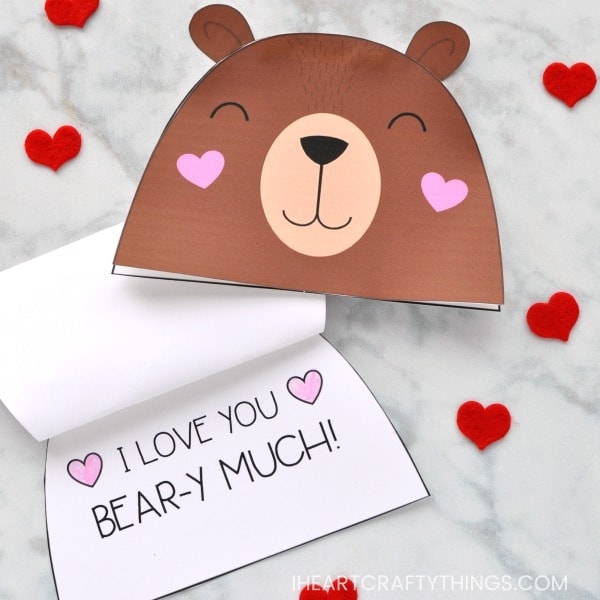 Bear Valentine Card for Kids via iHeartCraftythings
Flower Craft
Everyone loves flowers, especially on Mother's Day. These homemade flowers will blow her away and she will love the cute photo.
Mix & Match Flower Craft via Messy Little Monster
Pinecone Rose
This pinecone rose card is perfect if you want to gift your Mom something very creative and original without breaking the bank.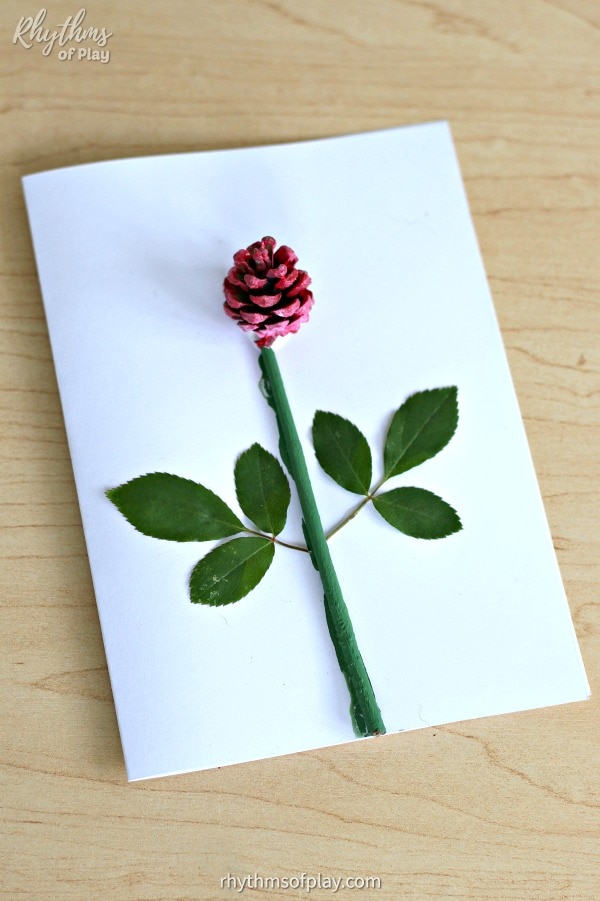 Pinecone Roses Mother's Day Cards via Rhythms of Play
Handprint Cupcake Card
Do you have the sweetest Mom? If yes, then this is the craft for you! This adorable cupcake card will blow her away and the sentimental handprint is such a great touch.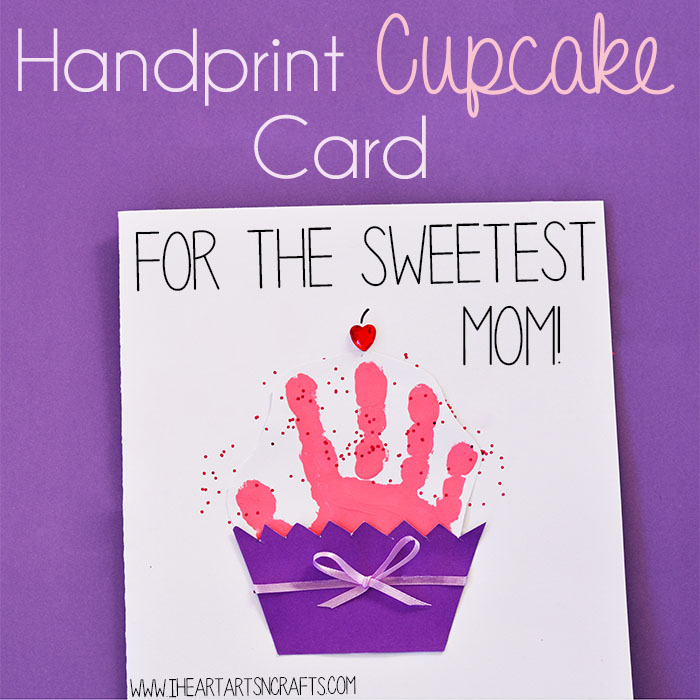 Handprint Cupcake Card via I Heart Arts n Crafts
Handprint Apron
Aprons are always great gifts because they are so useful. Plus, what Mom wouldn't want to wear her kid's adorable handprint?!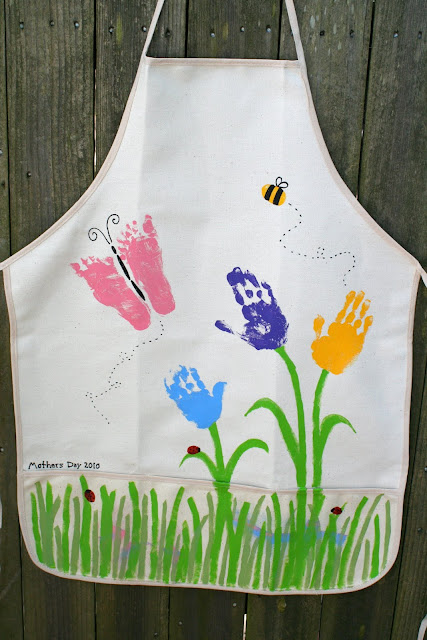 Mother's Day Handprint Apron via Little Page Aprons
Cardboard Photo Frame
Let's face it, frames can be very expensive so why not make your own?! These photo frames are just too adorable and Moms will love them.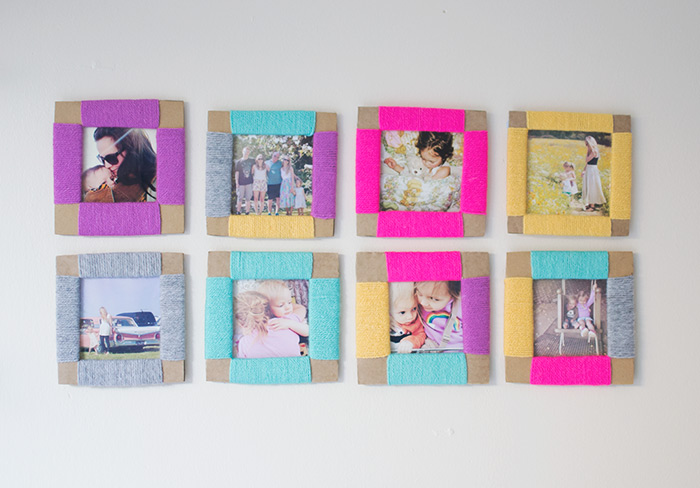 Cardboard DIY Photo Frame via Let's Do Something Crafty
Pipe Cleaner Flowers
Pipe Cleaner Flowers are so easy to make and will bring a smile to any Mother's face. It's so fun to choose any color pipe cleaner and customize it.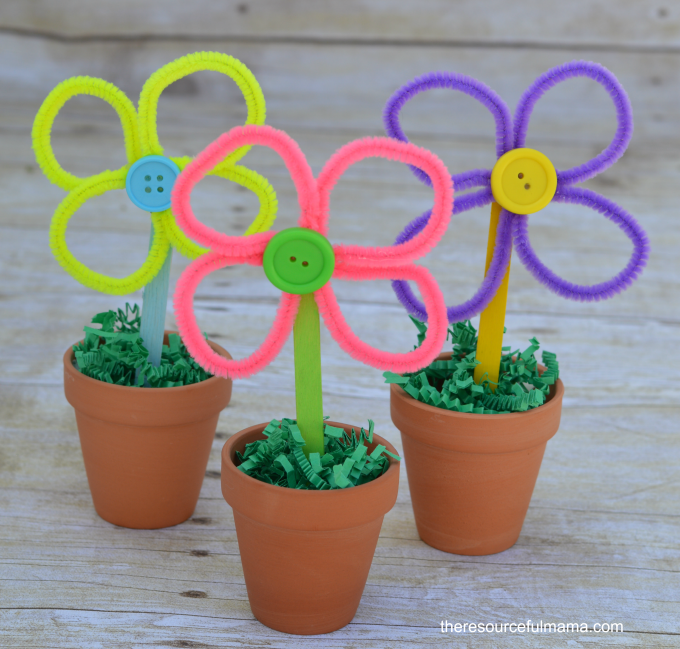 Pipe Cleaner Flower Craft via The Resourceful Mama
Cupcake Liner Corsage
This cupcake liner corsage is such a fun twist on gifting a real flower. Moms will absolutely love this creative and cute craft.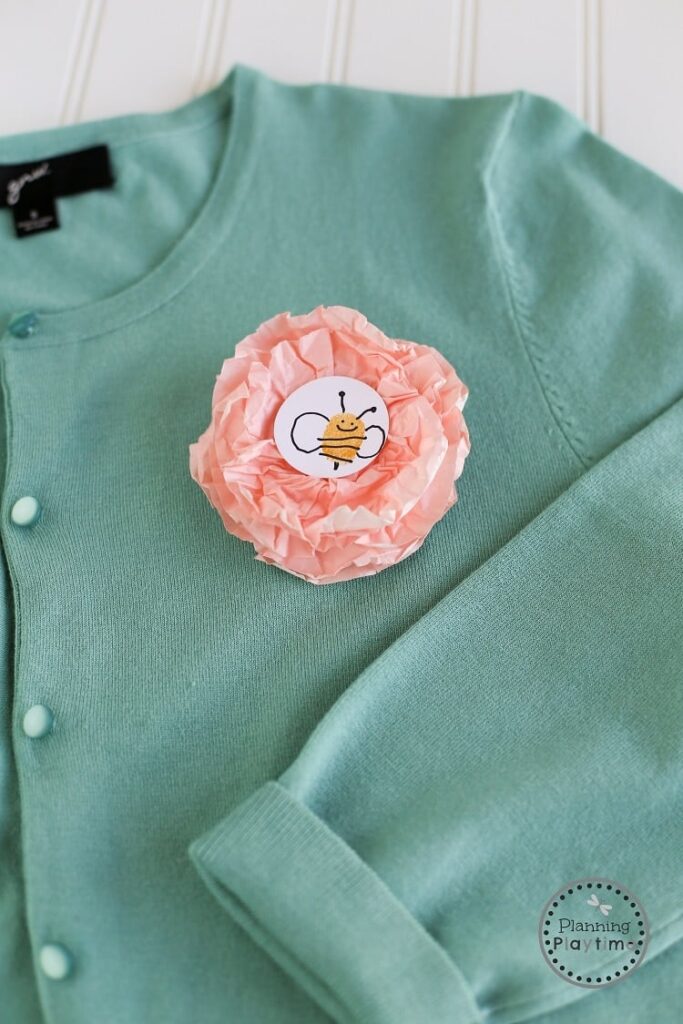 Cupcake Liner Corsage via Planning Playtime
Mason Jar Votives
This gorgeous Mother's Day mason jar candle makes the perfect gift. Pair it with this adorable card and you've got yourself a winner!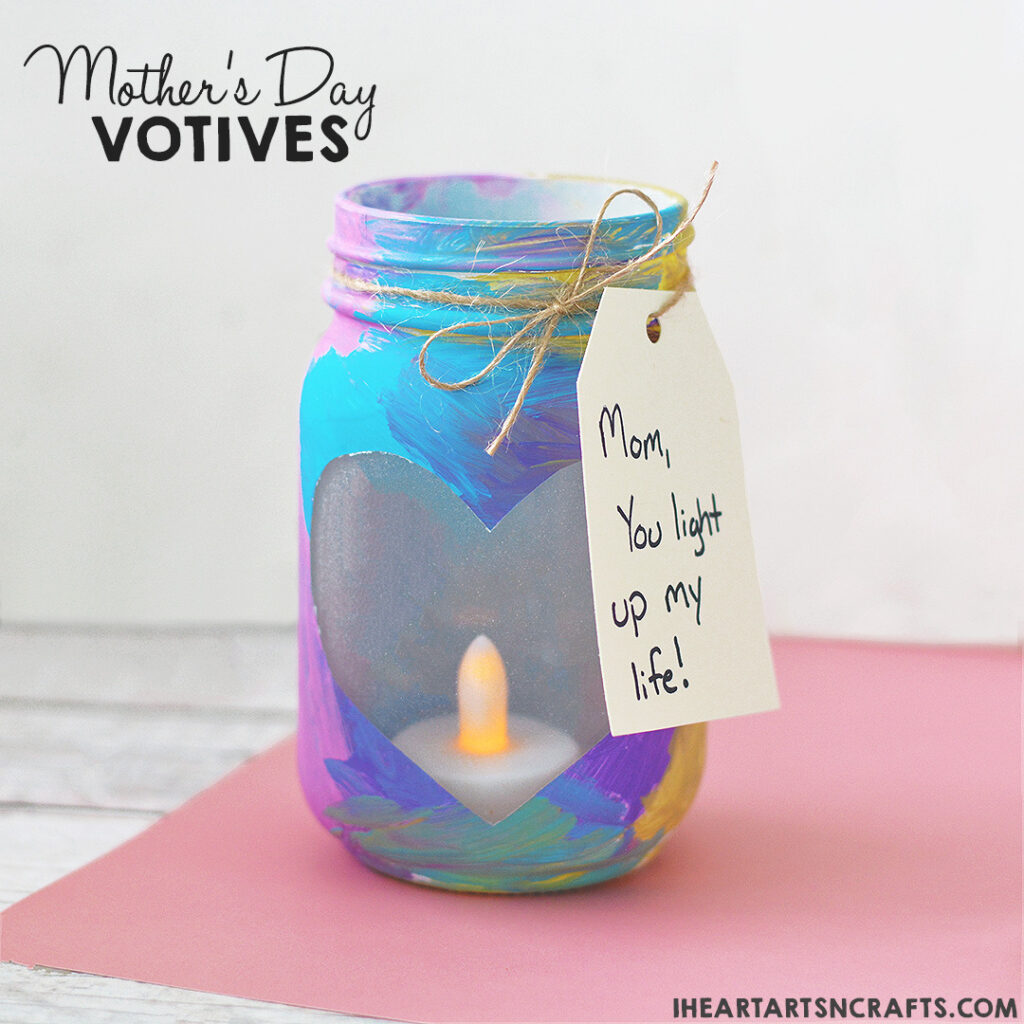 Mother's Day Mason Jar Votives via IHeartArtsnCrafts
Bottle Cap Magnets
These bottle cap magnets are inexpensive, creative, and fun! The pictures in these bottle caps are so meaningful to parents and would make a great gift.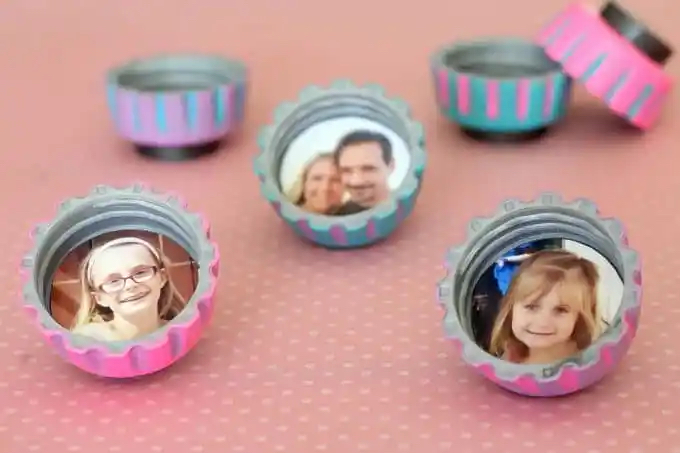 Bottle Cap Magnet via Fun Money Mom
Birdhouse Card
This birdhouse card is amazing because it is perfect for Spring and the saying in the middle is so darling. This idea is definitely a keeper.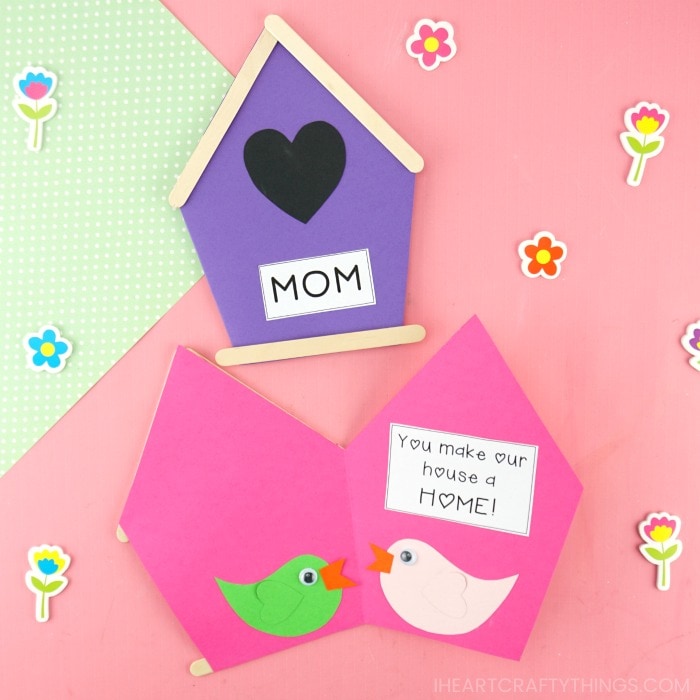 Mother's Day Birdhouse Card via IHeartCraftyThings
Key to My Heart Card
Trust me, moms love it when you add personal pictures to your homemade card. This key to my heart card is so unique and cute!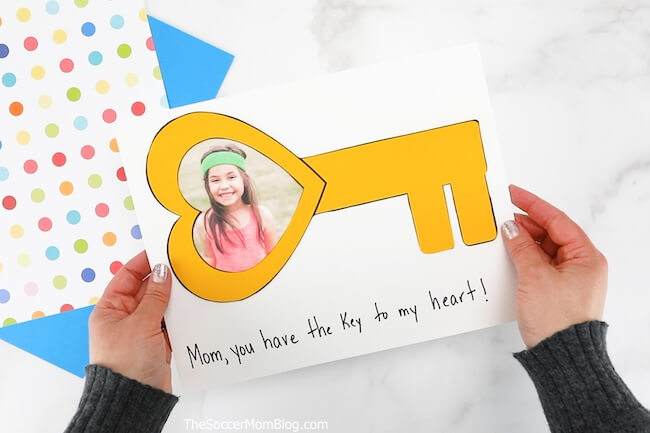 Key to My Heart Card via Soccer Mom Blog
You are My Sunshine
What mother wouldn't love hearing that she is the sunshine in your life?! This darling handprint sun card will mean so much to her.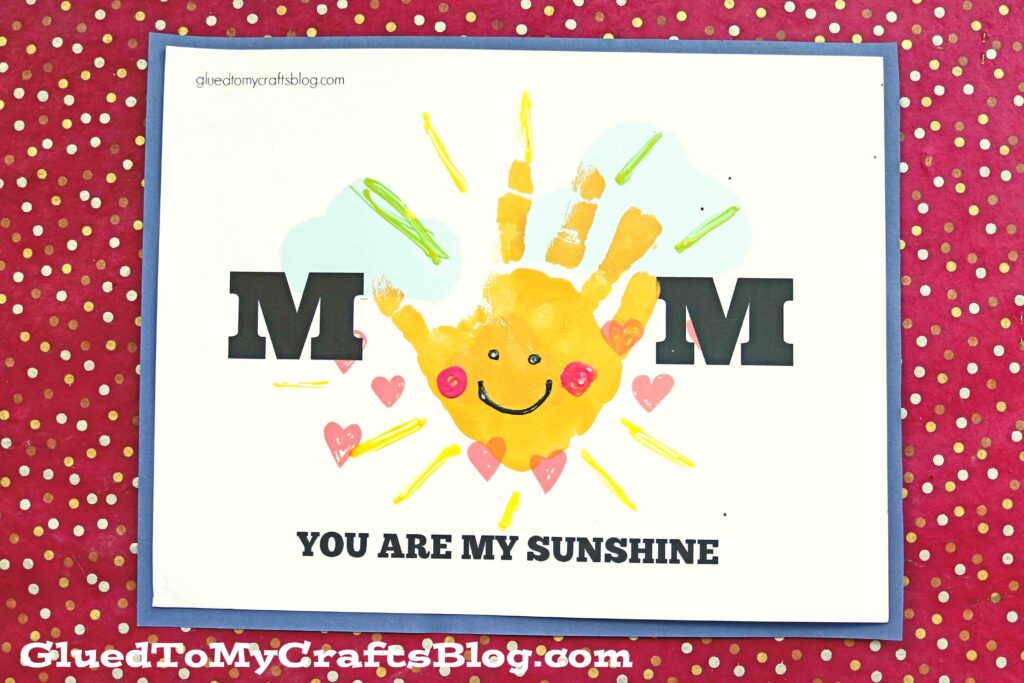 Handprint Mom You are My Sunshine via Glued to My Crafts
Handprint Potholders
You can never have too many oven mitts, especially if you love cooking. These handprint potholder flowers are such a creative and meaningful gift.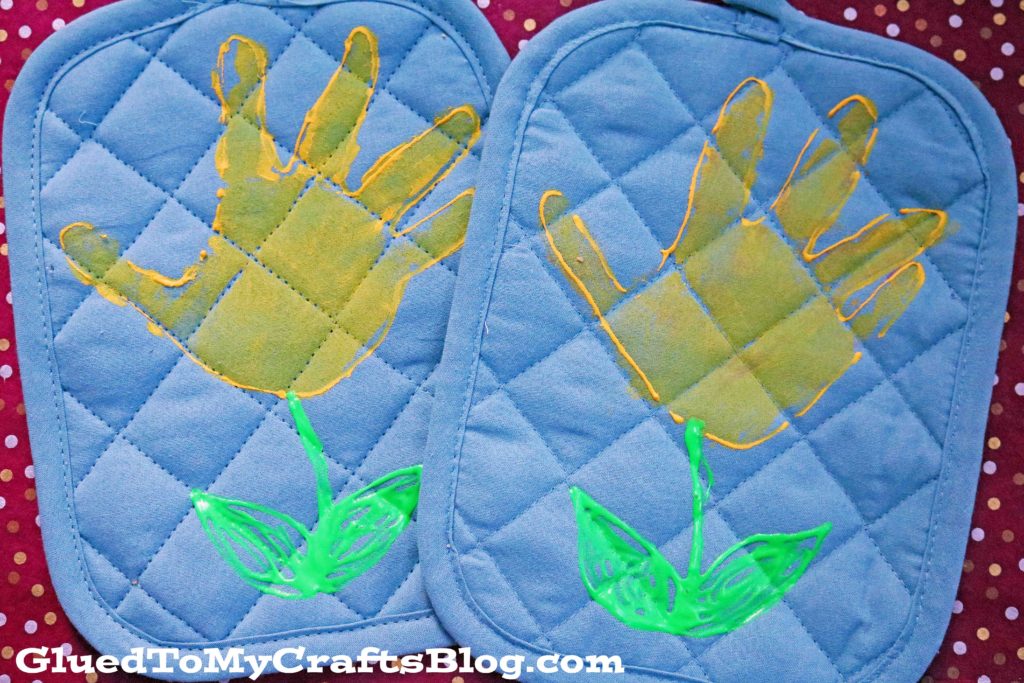 Handprint Flower Potholders via Glued to My Crafts
Crown
Treat your Mom like a queen this Mother's Day with this gorgeous crown and fun printable. She will really love this!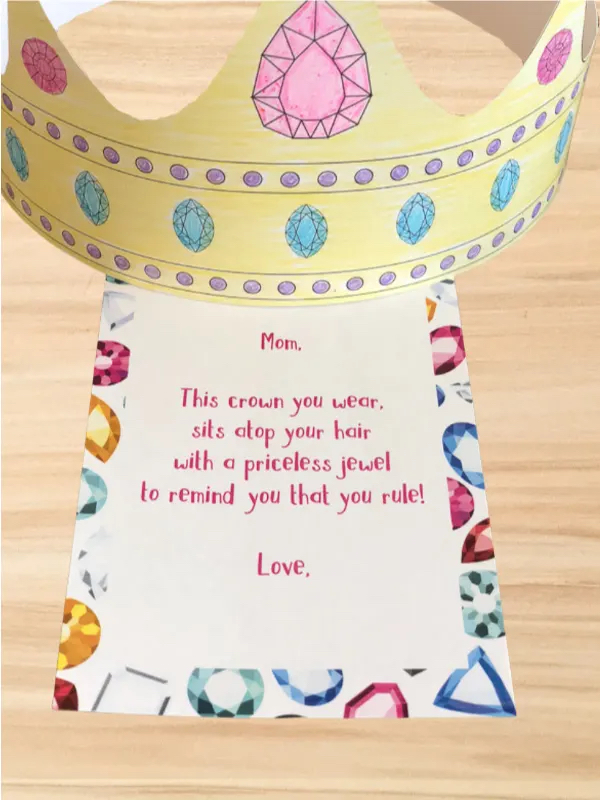 Mother's Day Crown Craft for Kids via Simple Everyday Mom
More Mother's Day Ideas