Moving tips + how to stay organized
Here are the 10 BEST moving tips you need to stay organized during your next move. From the best way to pack hangers to tips for moving your kitchen.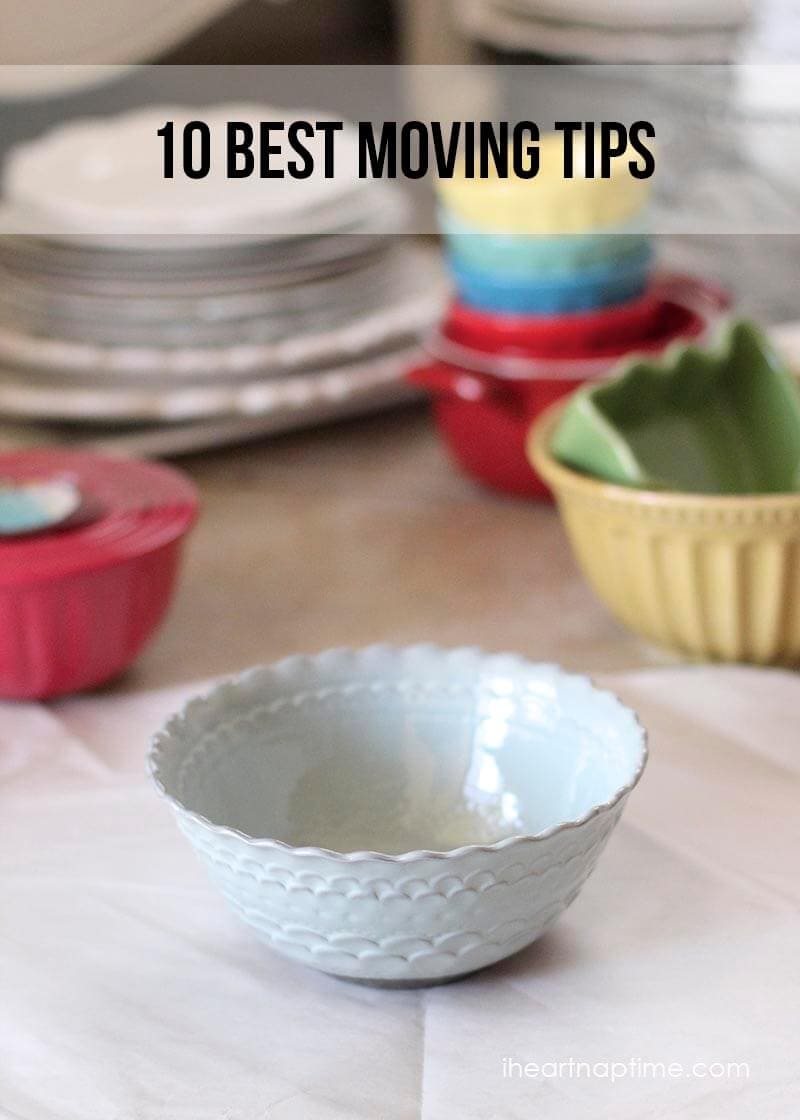 We have officially moved out of our first home (insert sad face here). As excited as I am for our new adventure, I'm sure going to miss that place.
On the day we moved, the movers (AKA my husband's friends) were able to get everything in the PODS container in less than two hours. They were all amazed at how organized everything was. I promise, I'm definitely not the most organized person in the world, but these tips for moving helped tremendously to arrange everything before the move.
So here are my 10 best moving tips. I'd love for you to share your moving tips in the comments as well.
10 Tips For Moving
1. Moving Checklist: Download your free printable moving checklist before you get started. This will help you stay organized during the weeks to come.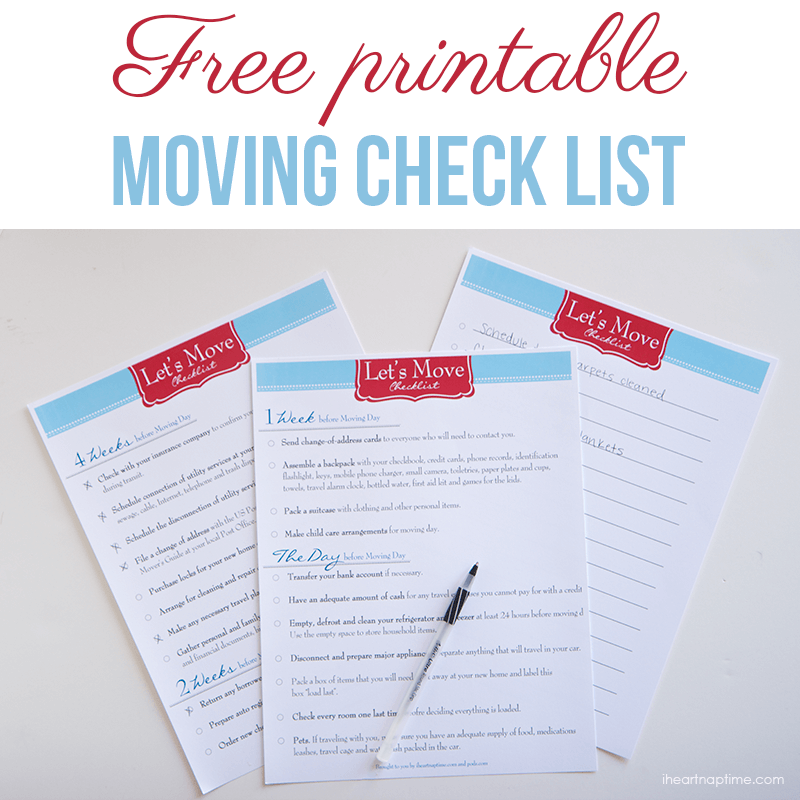 2. Make a moving plan: Before you even begin to pack, create a layout of your new house on paper. Write down each room you will be moving boxes into and then use those same names when labeling boxes. This will save everyone time.
3. Start early: As soon as you find out your moving, start going through closets and build your "garage sale pile" and "donate pile."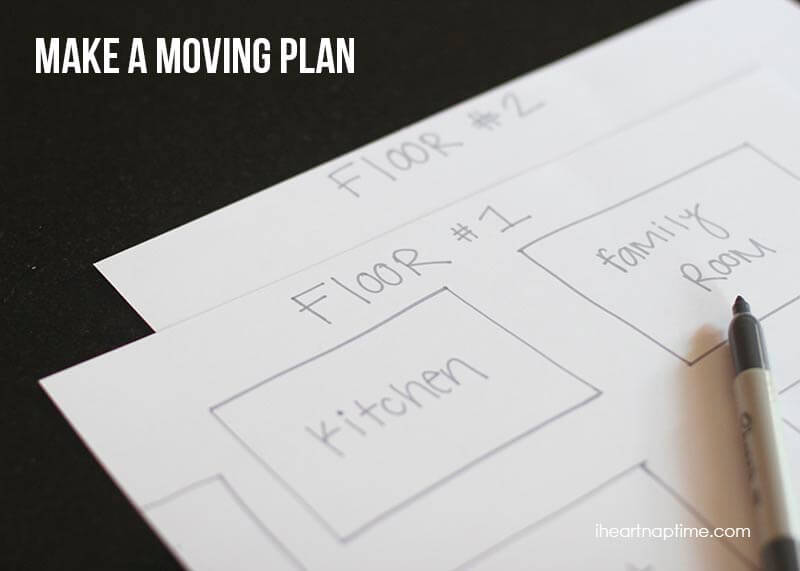 4. Moving clothes on hangers: Use garbage bags to cover your clothes and keep them clean. They come in all different sizes and will help your clothes stay on the hanger. Simply put a hole in the bottom of the bag and pull the hangers through. Then tie a knot on the bottom. I owe this tip to my mother! Brilliant I tell ya!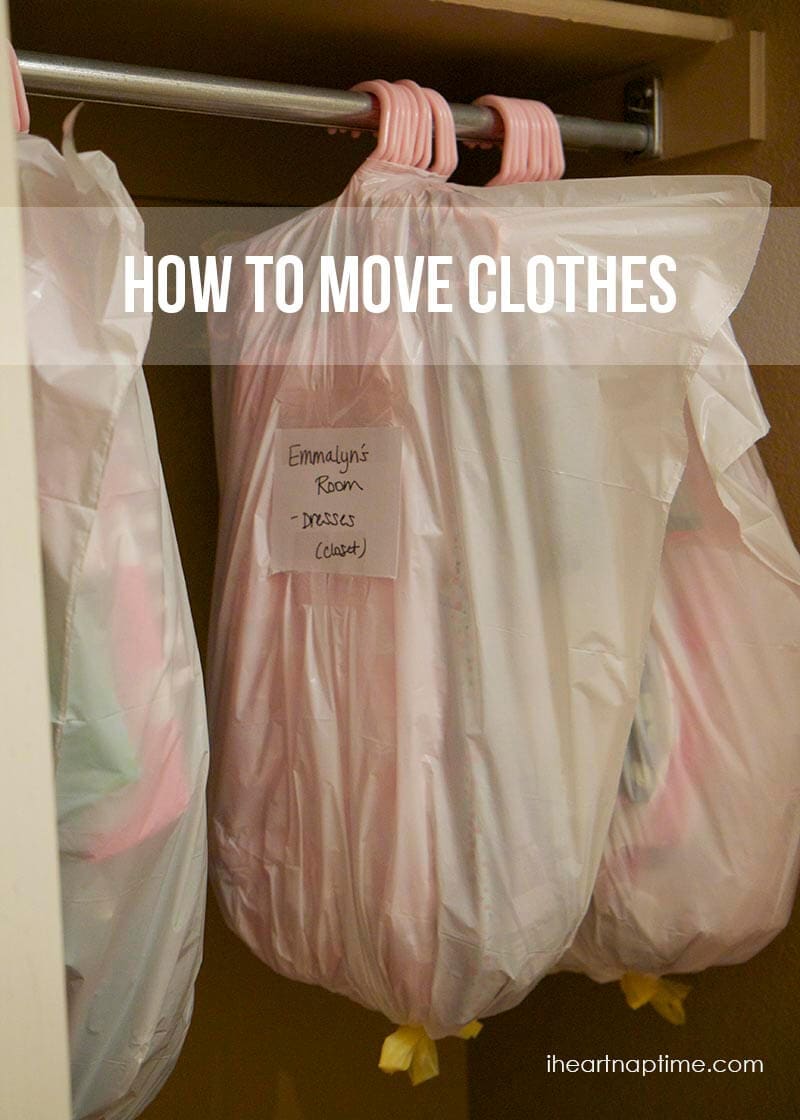 5. Store items inside of large bowls and pots: I stored my spices in my crock pot. Always be thinking about how to utilize your space.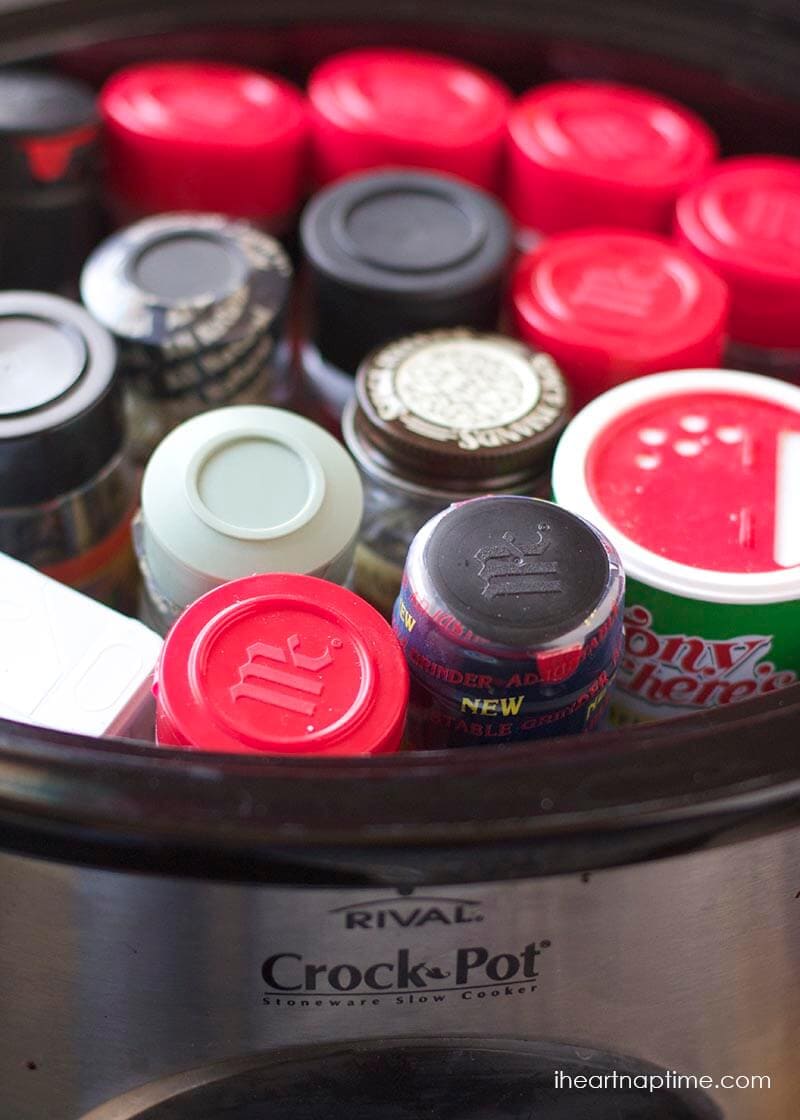 6. Wrap any breakables: Use packing paper to wrap your dishes and breakables. Line your breakable boxes with bubble wrap and towels as well. You can never have too much padding. Also use smaller boxes for breakables. This will help the movers and your things from breaking.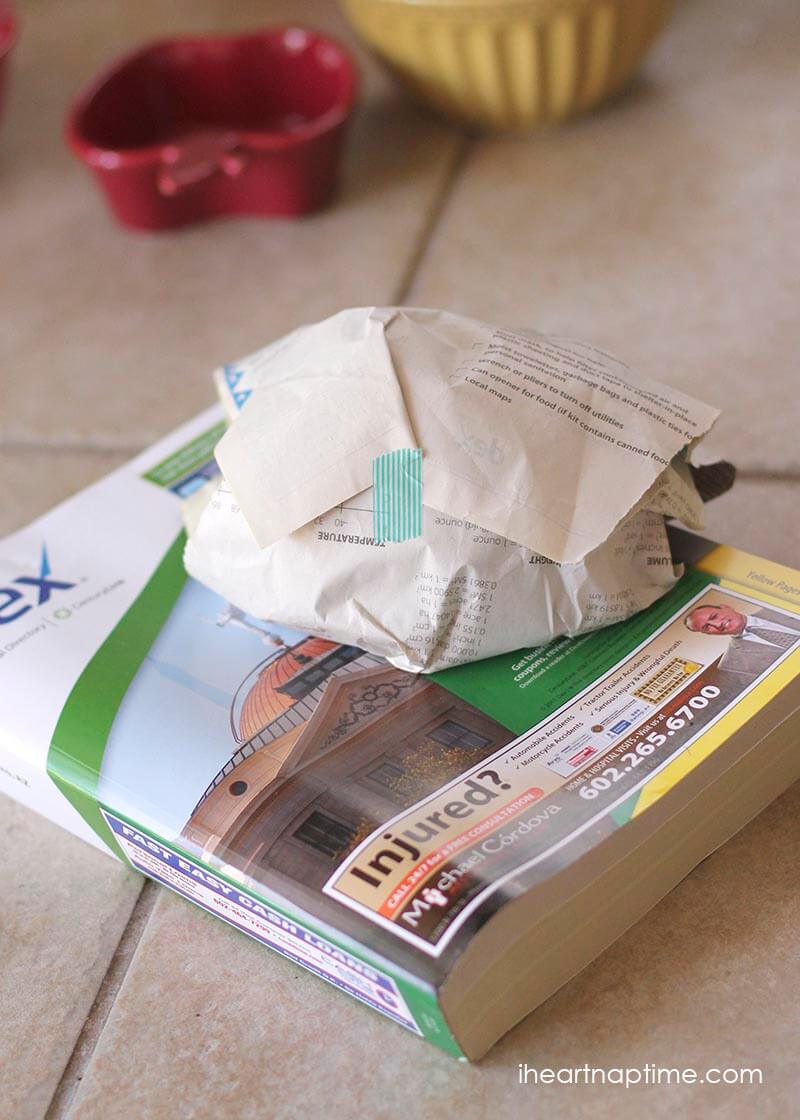 7. Packing plates: Place foam plates between your glass plates to protect them. This helps keep them from breaking and scratching against each other.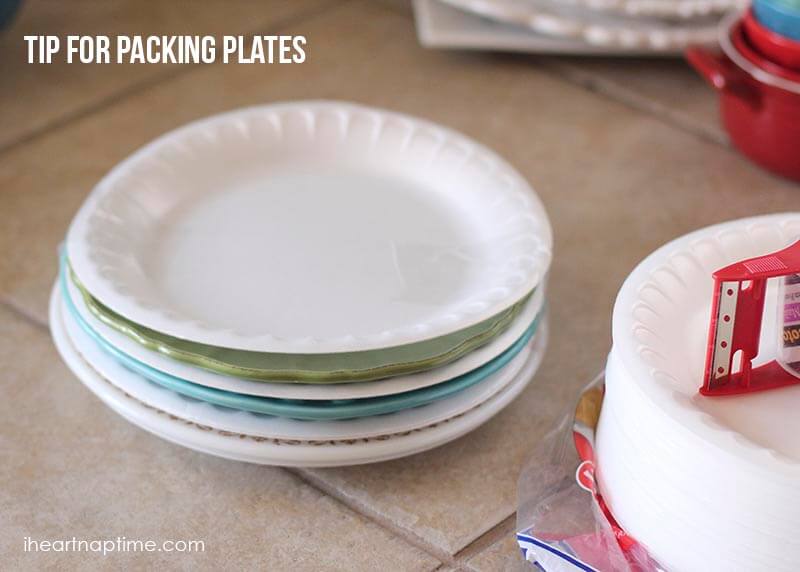 8. Label and condense: Only keep what you really need and use. I ended up going through all of my scrapbook paper and donated almost all of it. For the paper I did keep… I labeled it accordingly so that I would actually be able to find it when I un-pack. 🙂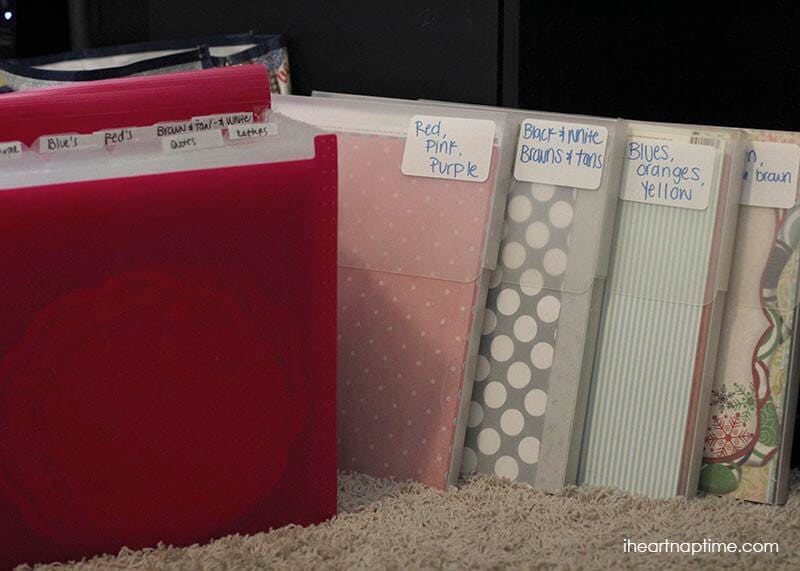 9. When in doubt, tape it: It's better to secure all of your boxes. I finally was able to use up some of my growing washi tape supply. 😉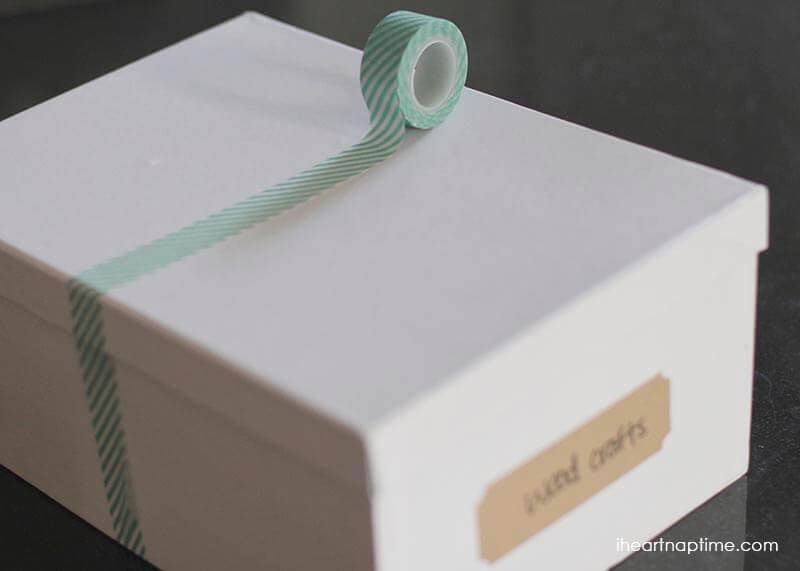 10. Label, label label: Last but not least…make sure to label your boxes accordingly. Label boxes with the room they are going to and exactly what is inside them. Post it notes work great. Just secure them with tape. If there are fragile items in the box, be sure to mark it FRAGILE. This will save everyone a lot of time and stress during the move. It's worth the extra couple of seconds to label it. I promise!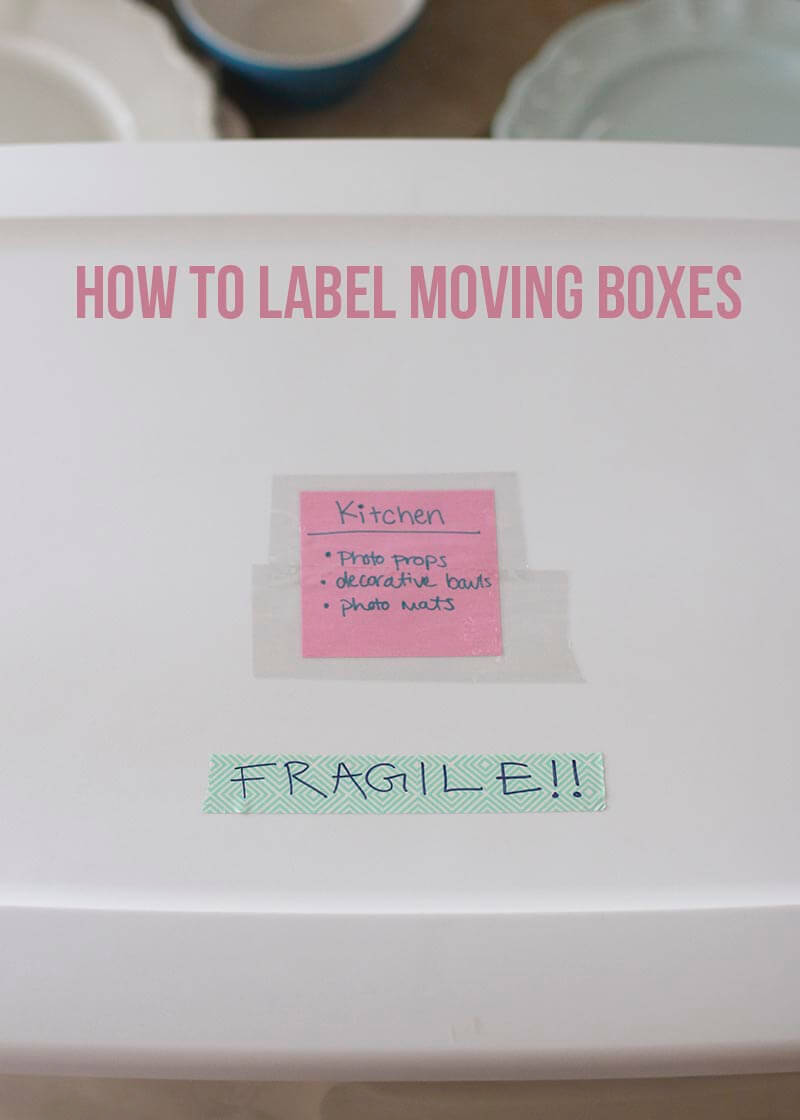 I hope these moving tips and tricks make life a little easier during your next move. You got this! Then when it's time to unpack, use these 10 awesome unpacking tips to get started.
For more organization tips, check out: