10 Awesome Unpacking Tips
10 Awesome Unpacking Tips… ideas for unpacking in an organized and orderly way. Decrease your stress on your next move!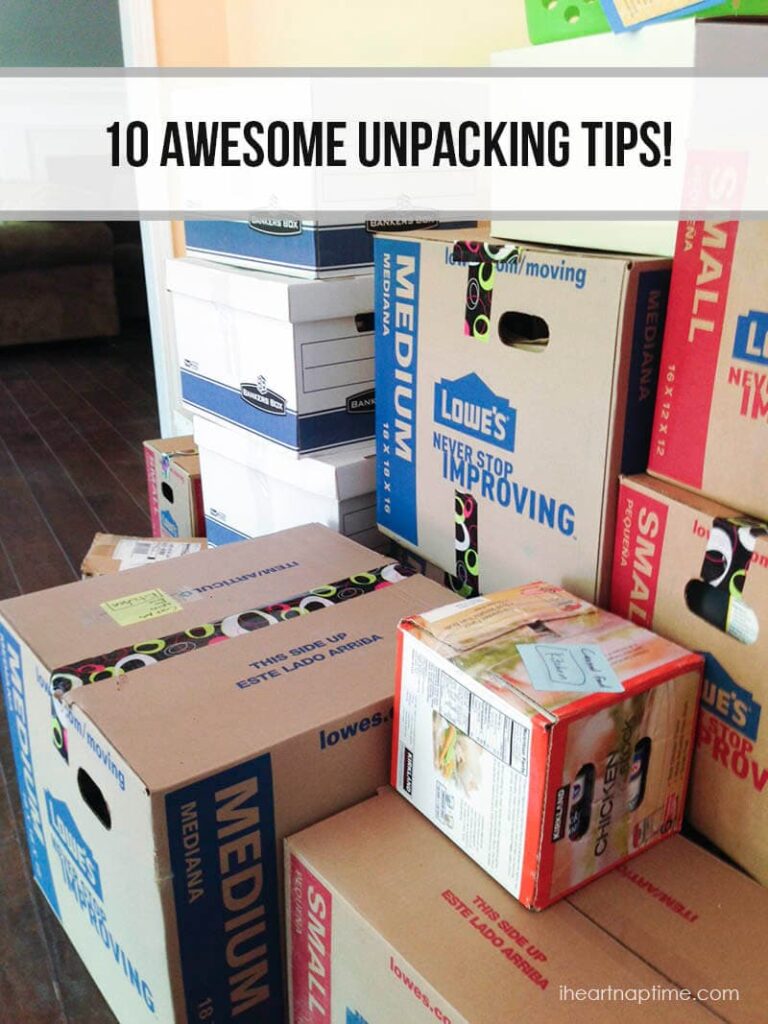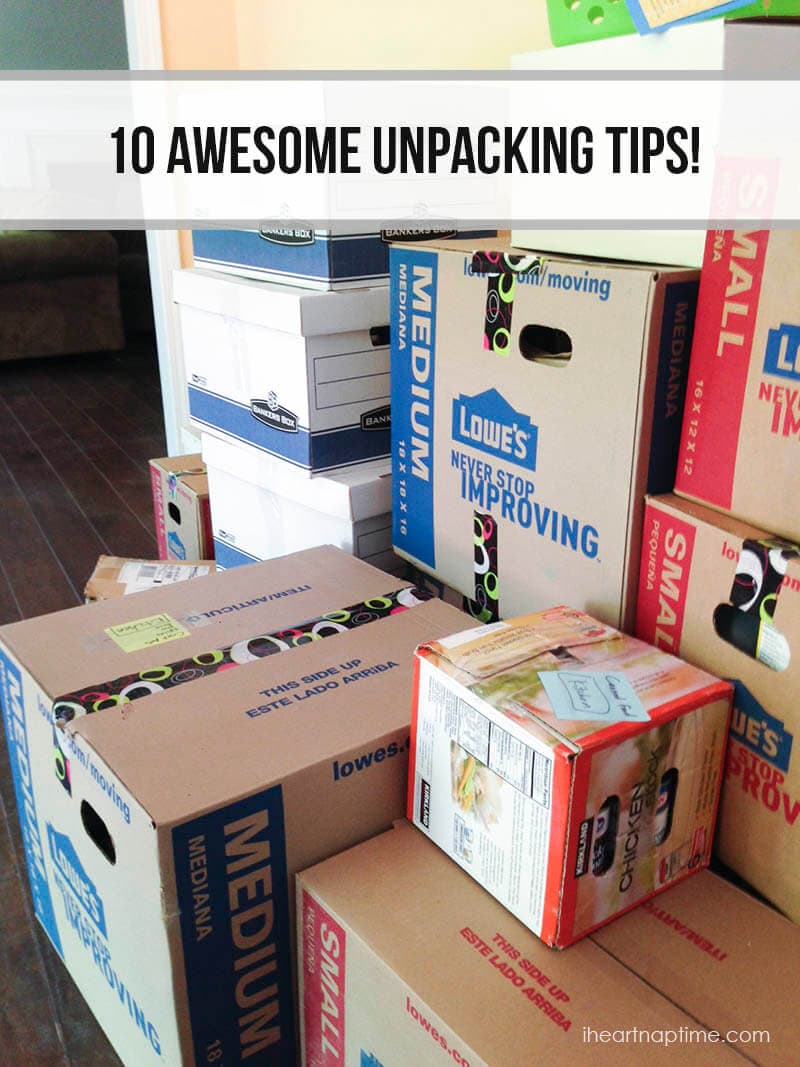 Moving Day
I'm sure you all have experienced the overwhelming feeling of being surrounded by, what seems like, a never-ending supply of moving boxes. Let's face it, moving is hard work! I can't think of anyone who enjoys it. Thankfully, there are ways to make the process easier for everyone. For example, having a moving checklist can ensure that everything is labeled and in its proper place ready to be unpacked.
Although many people may have a system for packing, it isn't as common to have one for unpacking. Just opening every box at once can be hectic and create a lot of unneeded stress. Once you arrive at your new home there are 10 things that you can do to make the unpacking process so much easier. You can find these tips below. Good luck with your new adventure!
10 Awesome Unpacking Tips
Clean Before You Unpack– Make sure that every room and closet has been cleaned and sanitized before you start unpacking. You will thank yourself later!
Set up the Beds First – Make sure you open the most important boxes first, like the ones with your bedding in them. Open the boxes one at a time and make sure everything has a place to be stored.
Dedicate 1-3 Days for Unpacking – Having everything unpacked soon after moving is so nice and allows you to relax and enjoy your new home.
Assign Helpers a Specific Room to Unpack – If you have people to help you unpack then delegate a room to them! It may be nice to start with the rooms you will use first for example: bedroom, bathroom, kitchen, laundry room, etc. Doing this will save you so much time and ensure that you have what you need for the first few days.
Entertain the Kids With An Activity While You Unpack – Try giving the kids crayons to draw pictures on the boxes or picking up a couple of toys at the Dollar Store for them to play with while you unpack. This will allow you to focus on getting things done quickly and orderly so you can have time later to relax and enjoy some family time in your new home.
Save the Computers and TV for Last – Put your house in order before stting up the computers and TV. You will enjoy sitting down and relaxing a lot more if you aren't surrounded by clutter.
Get Rid of Empty Boxes – Don't wait until you unpack all your boxes to dispose of them. Making a few trips to the recycling bin or bringing them to friends to use will create more space house and be much more comfortable for you to continue unpacking.
Reorganize As You Go – Take a look at each room daily and consider where items would best fit. Little by little your home will come together.
Add Your Own Style – Incorporating your own stlye can make your new house feel like a home. You can do this by adding your favorite throw pillows, rugs, and decor.
Crank Up The Music – Put on your favorite tunes, invite friends and family over, and enjoy your new beginning!
More Organizing Tips: