16 Great Home Organizing Ideas
16 Great Home Organizing Ideas…genius inspiration to help you declutter and beautify your home! Clever hacks for every room.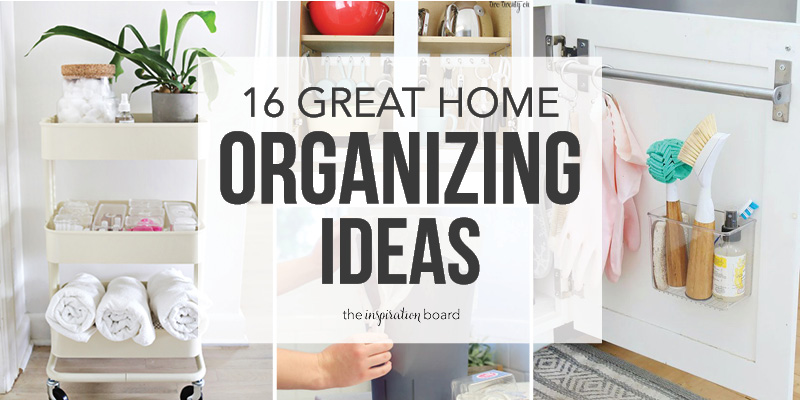 Home Organization
Keeping a house organized is no easy feat. If your house is anything like mine, one minute everything is clean and then the next there are clothes all over the floor again! It's a constant daily battle for floor space. Luckily, there are tips, tricks, and hacks that can help keep your home spotless, making life so much easier. Some tips involve setting up a organization system where everything has a place. And trust me, if you can get the right system for your home then amazing things will happen.
One area of the home that benefits greatly from having a system is the refrigerator. Assigning a specific spot to keep your fruits, veggies, snacks, leftovers, etc. ensures that your fridge will stay clean and organized. That's right, no more month old mystery food. And systems work well in every area of the house! Below I have included 16 great home organizing ideas that will truly blow your mind! Wishing you a cleaner and calmer home!
Bathroom Cart
This bathroom cart is simply stunning and a fabulous way to add extra storage to every bathroom. Your guests will leave feeling like they just visited a resort.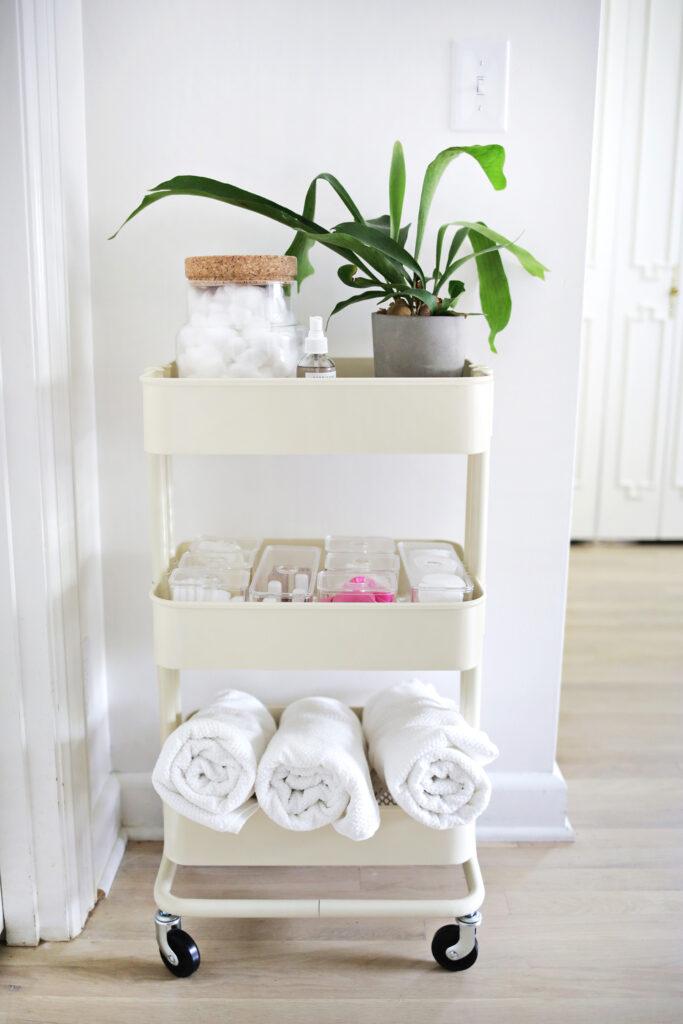 Bathroom Organization Tips via A Beautiful Mess
Trash Bag Command Hook Hack
If you are like me then you are in a constant battle with trying to keep your trash bags to stay put. Using command hooks is such a clever solution!
Trash Bag Command Hook Hack via The Krazy Coupon Lady
DIY Magnetic Tins
Using magnetic tins is such a good idea because it keeps all of your small items off your desk and in one place that is easily accessible. Plus, it looks so cute!
Custom DIY Magnetic Tins via Tatertots And Jello
DIY Window Bench
I am just so impressed with this one. They took an Ikea bookshelf and transformed it into a plush window bench with storage underneath. So creative!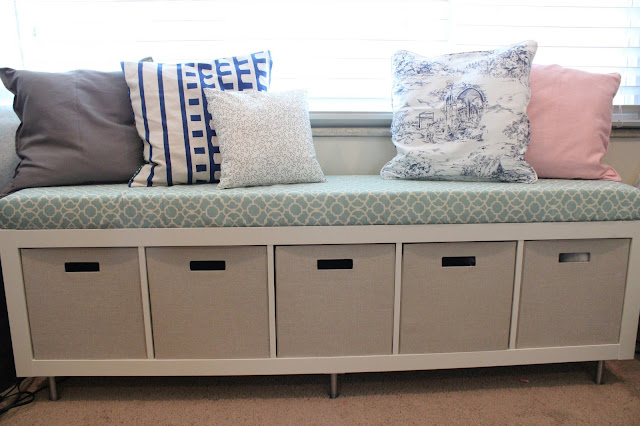 Ikea No-Sew Window Bench Tutorial via Mommy Vignettes
Baking Cabinet
This cabinet is a baker's dream! Everything has its place and doesn't look cluttered at all. In my opinion, this idea is a home run!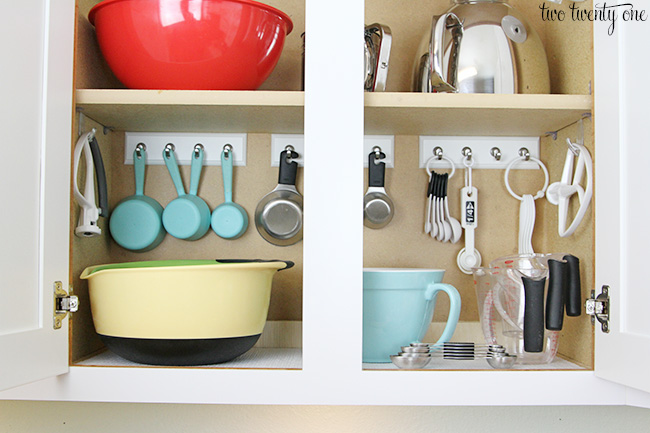 Organized Baking Cabinet via Two Twenty One
Fridge Bins
If you haven't jumped on the bandwagon of using clear bins in your refrigerator you really should because it keeps things looking so organized and beautiful! I love how accessible all the food here is.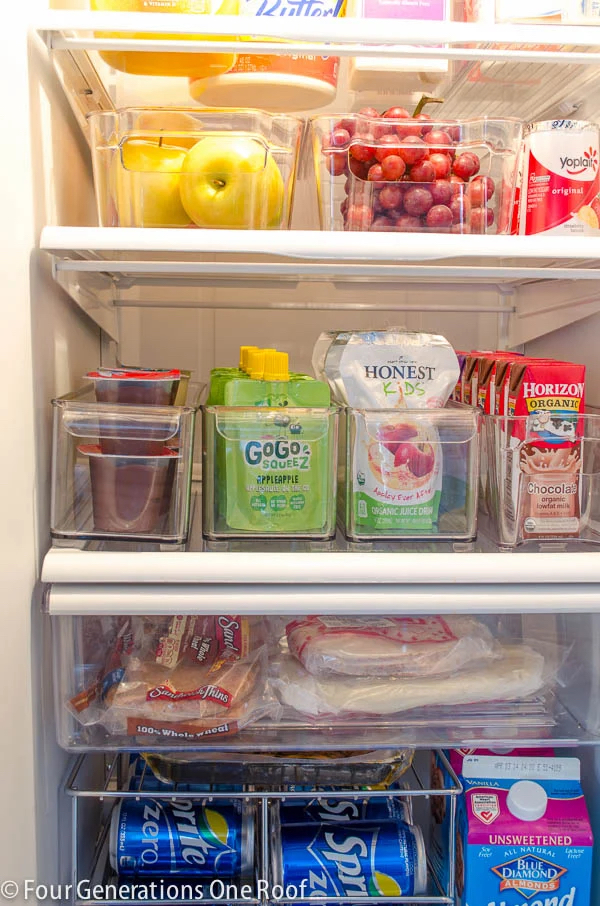 Best Refridgerator Organizer Bins via Four Generations One Roof
Under the Sink Storage
Keep your cleaning supplies under your sink organized by adding a metal rod that you can use to hang used gloves and other tools. This system will be a lifesaver!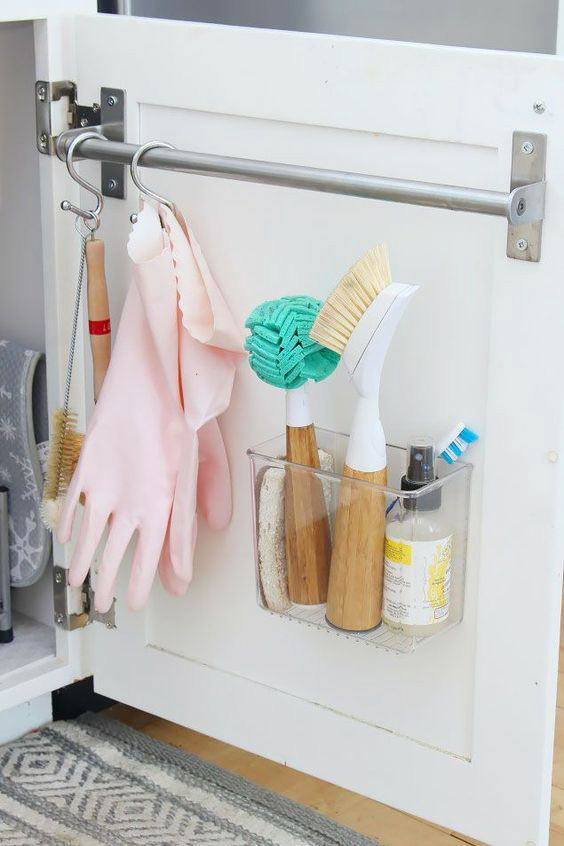 How to Keep Kitchen Counters Clutter Free via Clean & Scentsible
Bedside Storage
Placing a cute bedside storage container in your room is a great idea for those avid readers. You can also store other things like lotion or water.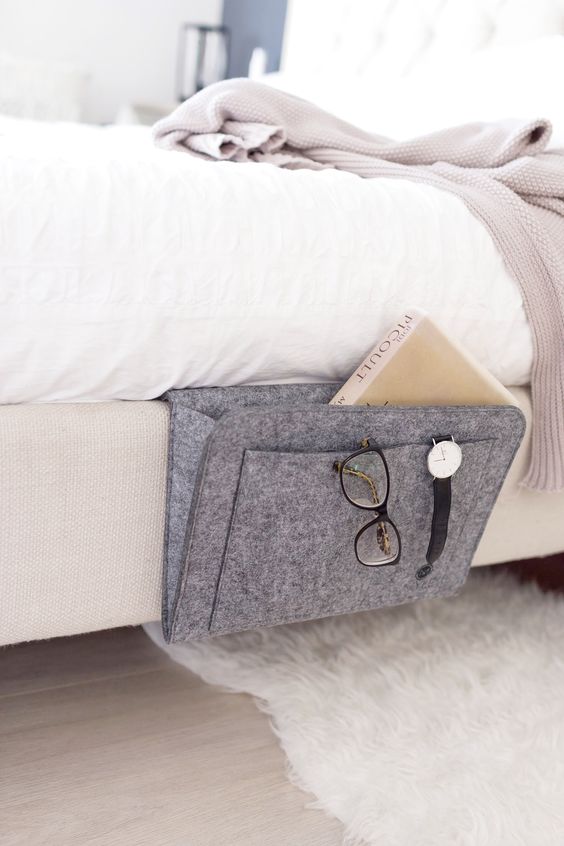 Bedside Storage via Decoholic
Food Wrap Storage
Fed up with food wrap taking up so much space in your drawers? Try installing them on a cabinet door for easy accessibility.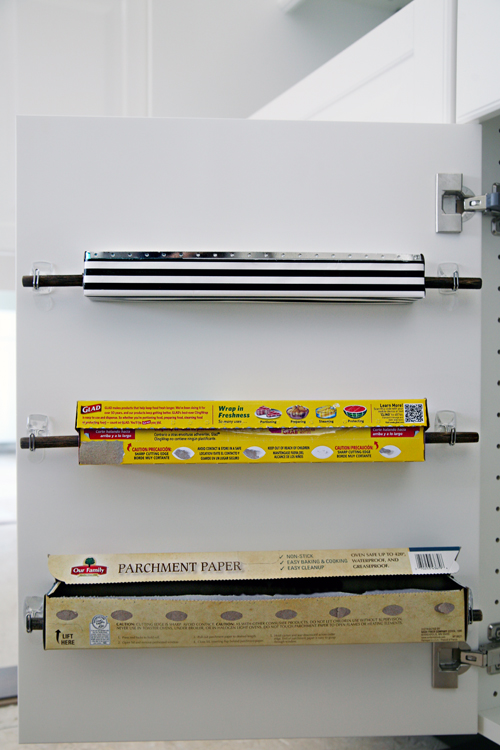 Food Wrap Storage via I Heart Organizing
Fridge Labels
Labeling makes life so much easier and if you have kids, this is a must! Adding cute labels inside your fridge will ensure everyone in the house knows where everything is and what they can snack on.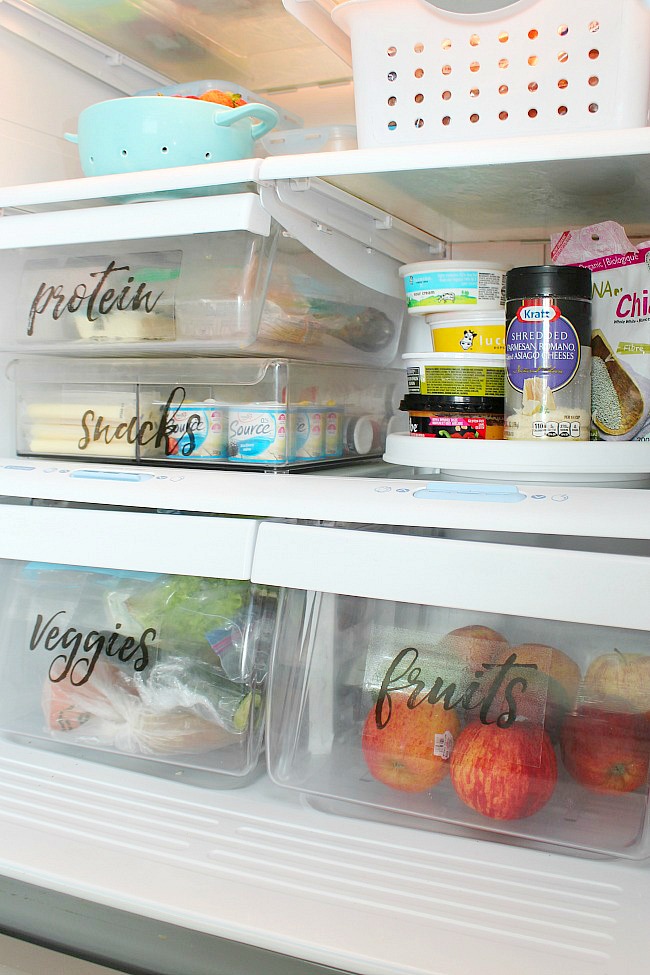 Fridge Labels via Clean & Scentisible
Coupon Basket
This concept may be simple but it definitely helps keep things in their proper place. This woven basket is so cute and would look great on any desk!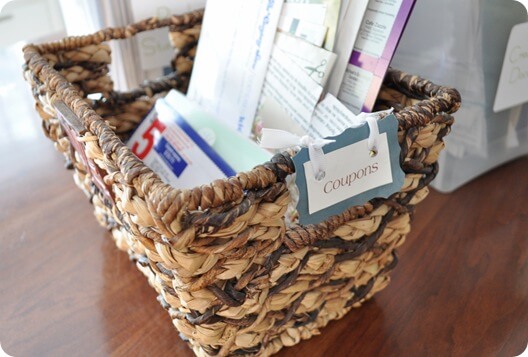 Coupon Basket via Centsational Style
Family Toothbrush Holder
Instead of leaving your toothbrushes out susceptible to the germs around the sink try creating a family toothbrush holder using a silverware container. This will help keep everything organized.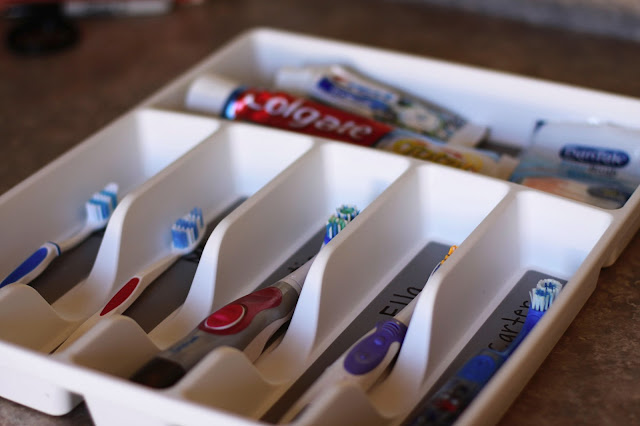 Family Toothbrush Holder via Little Penelope Lane
Hanging Wall Planters
Hanging Wall Planters is a fabulous solution to keeping your kitchen counter clean. Simply drill a hole in the pot and use command hooks to install breathtaking hanging plants.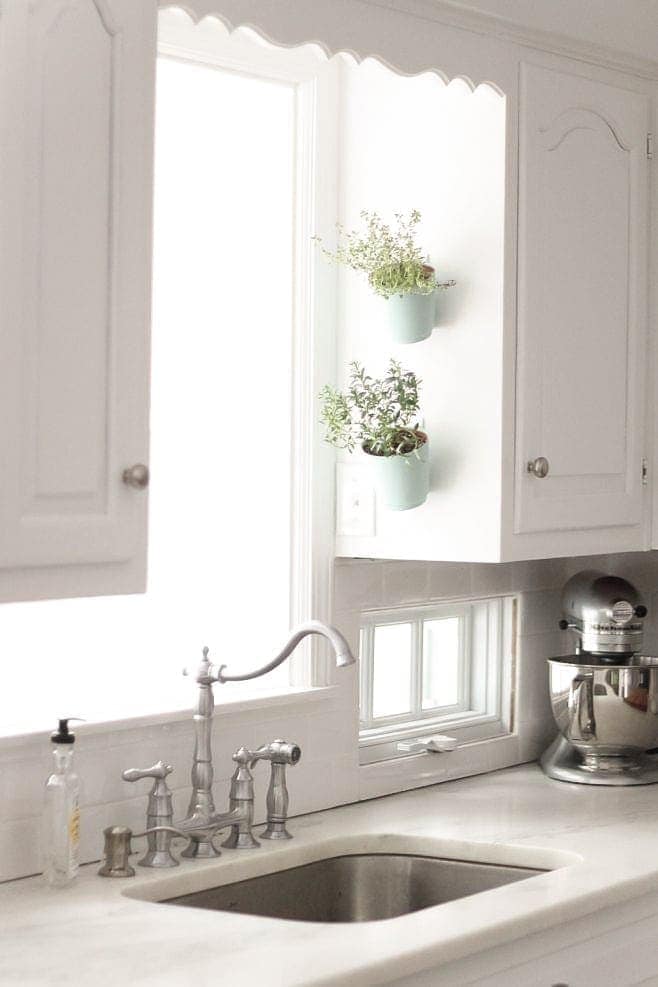 Hanging Wall Planters via Julie Blanner
Spice Drawer
One of the most cluttered spaces in a home is the spice cabinet. Try creating this easy-to-use and clean spice drawer pictured below.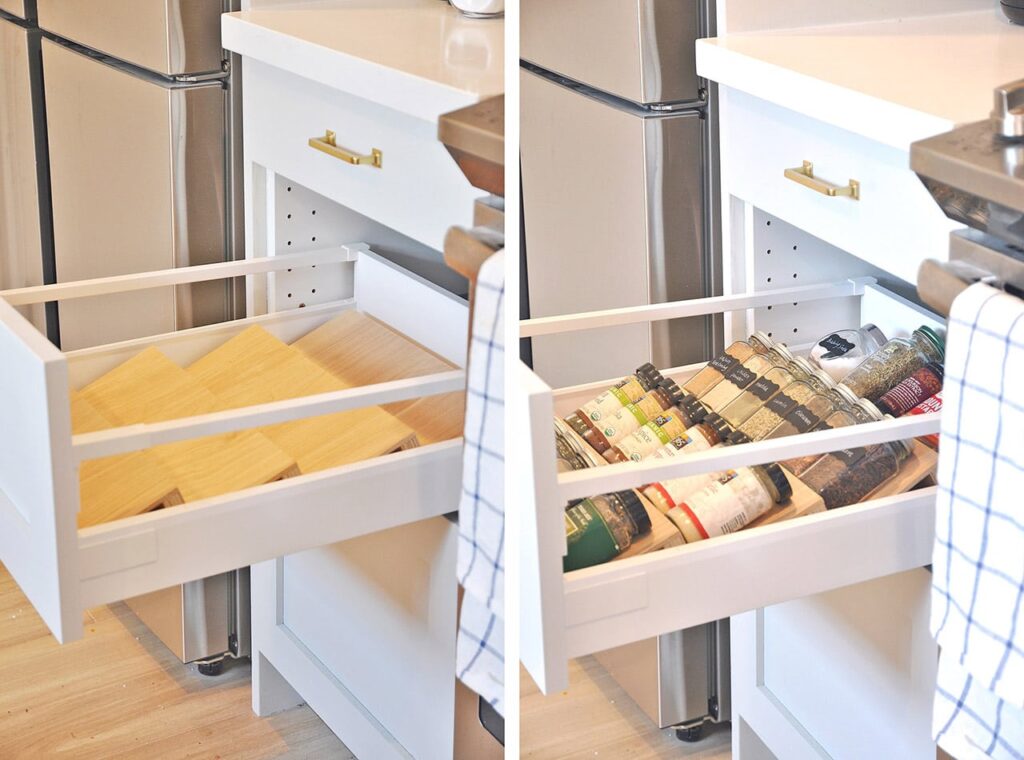 DIY Spice Drawer Organizer via Hydrangea Treehouse
Toy Cubbies
Declutter the endless toys on your carpet by placing them in cute woven cubbies. This system works great, especially when there are labels on the cubbies so kids know where everything goes.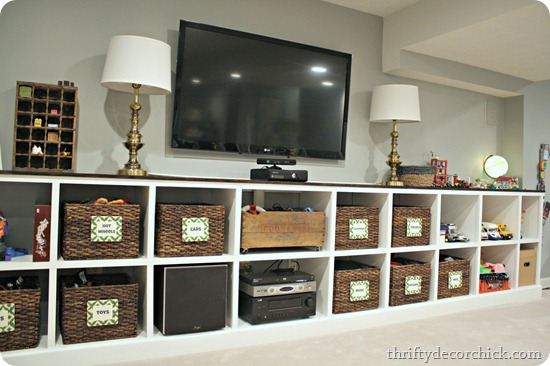 Built-In Cubby Toy Organization via Thrifty Decor Chick
DIY Canned Food Shelf
If you are like projects that will definitely help declutter your home then here's an idea for you! This DIY organizer is so clever and fits right beside your fridge to be easily pulled out.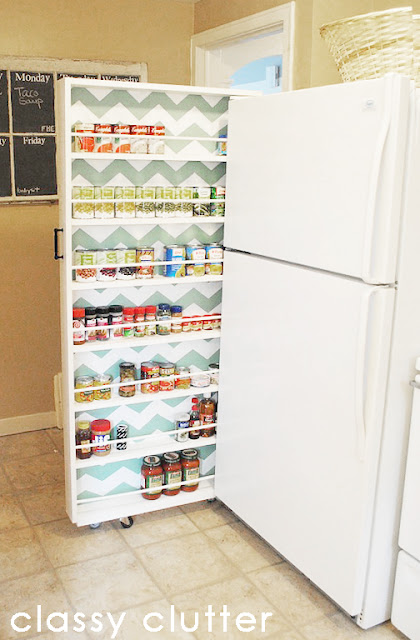 DIY Canned Food Organizer Tutorial via Classy With Clutter
More Organization Tips