By Marie of Blooming Homestead for I Heart Nap Time.
Hi Everyone! Can you believe its already back to school time? This summer just flew by and now we are in full school prep mode. Today I'm sharing a simple and affordable back to school idea. These DIY Binder Covers are a fun way to customize  any binder.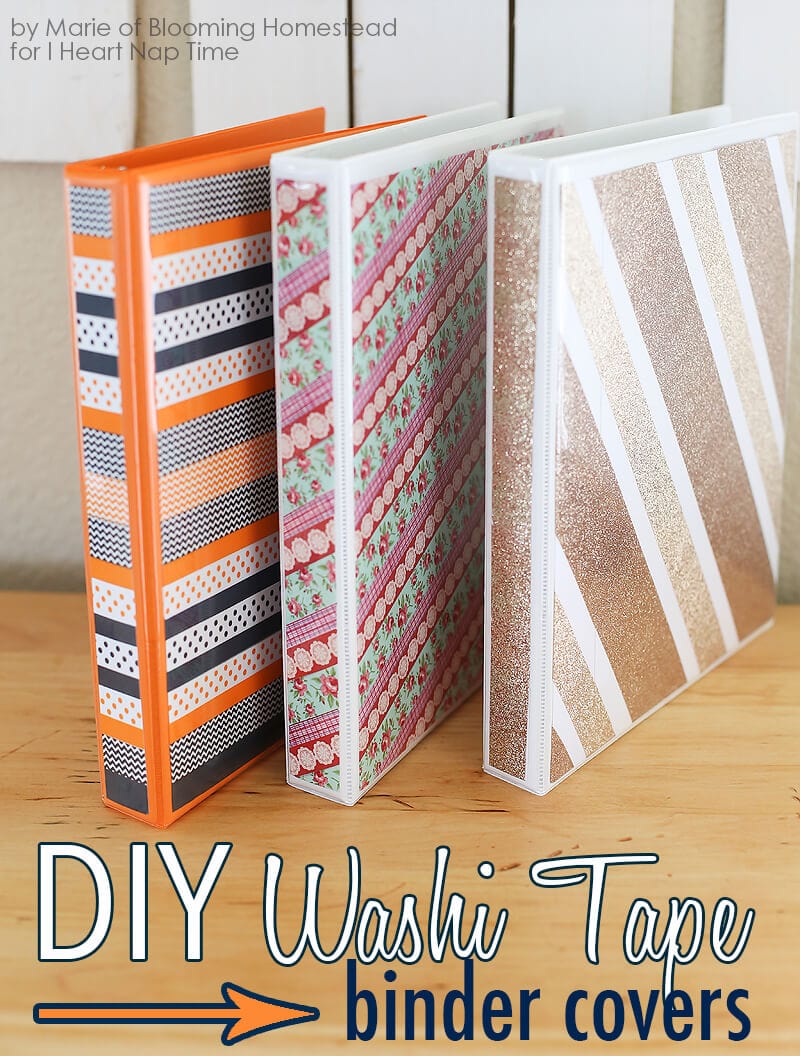 Supplies:
Binders
Washi Tape and/or Duck tape
Cardstock
Scissors
You'll want to start by getting your card stock base ready to be covered. You'll use that base to slide in the clear front binder flap for fun customization. After I made my first cover (in process pictured below),  I realized it was easier to measure out my card stock with extra width added as an allowance for the spine cover.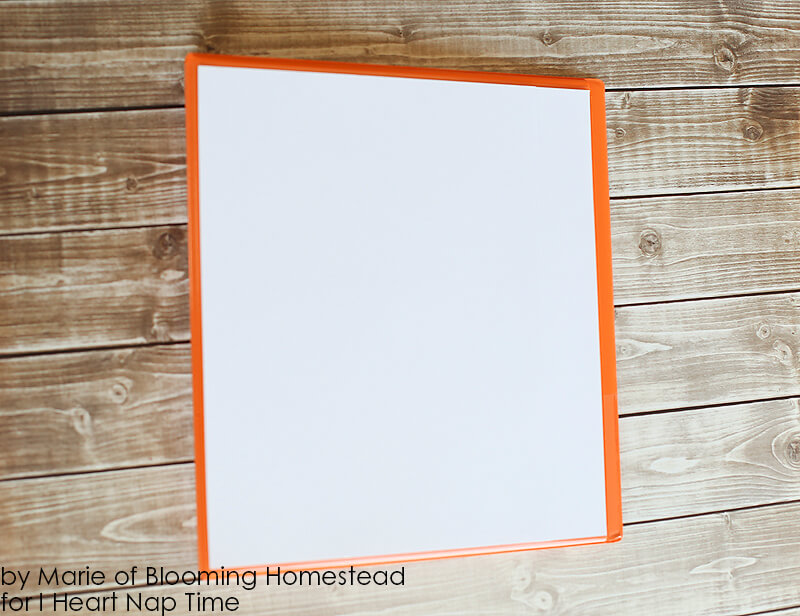 For example, I added an extra inch width onto my front binder cover which I later trimmed off to use as the spine (as shown below). This saved time so I didn't have to go and make the spine cover separately. Lesson learned! When you have your base ready you'll start applying your decorative tapes to the front of the card stock. Pick out your washi tape and start placing them down. You can lay out the washi tape in any pattern or order that you prefer. This is the time for you to be creative and go design crazy! When you get each strip placed you can just tuck in the ends on the back where they won't show.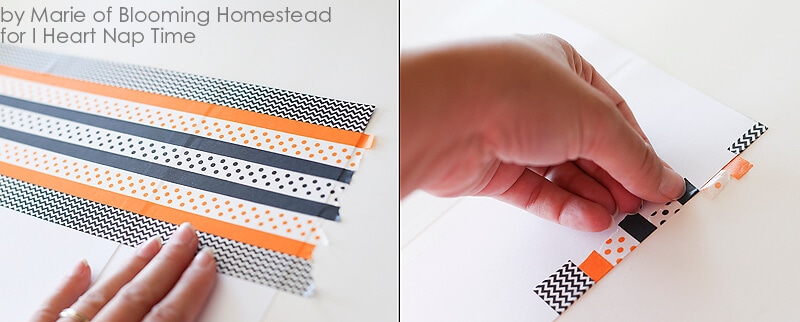 This is so easy and fun, it could even be a great back to school craft for your kiddos!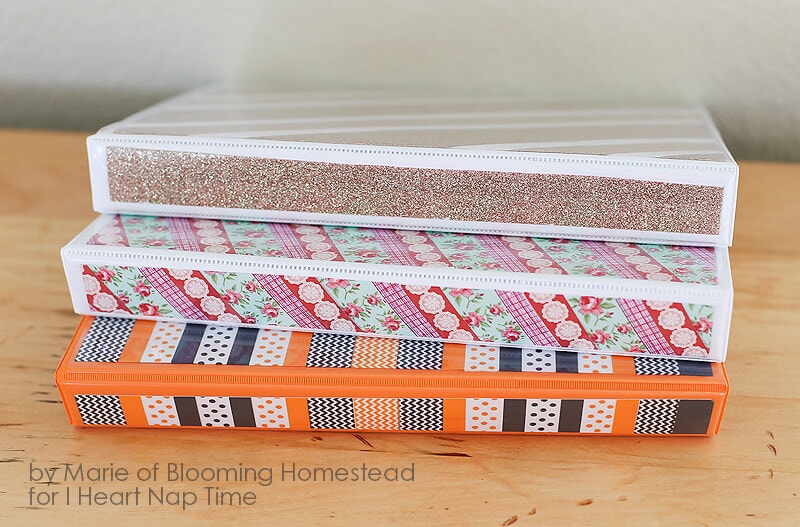 I'm thinking I will be making custom covers for all the binders in my house and office too! The possibilities are endless and its a great use of supplies you may already have on hand. These vintage florals were one of my favorites.

I would love for you to come check out the coordinating DIY Pencils tutorial on my blog, also be sure to stop by Blooming Homestead to see what other projects I've been working on.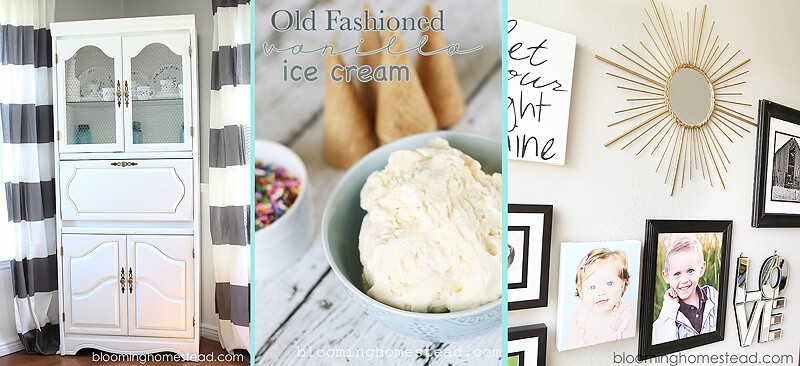 Cabinet Makeover with Chalk Paint~Vanilla Ice Cream Recipe~DIY Sunburst Mirror