Handmade Metal Tin Flowers
Metal tin flowers made from disposable cookie sheets! The perfect way to dress up the garden or patio.
Hello! I am Jeanie from Create & Babble and I'm just a wee bit – okay a whole lot – excited to be here today and show you my tin flowers made from disposable cookie sheets!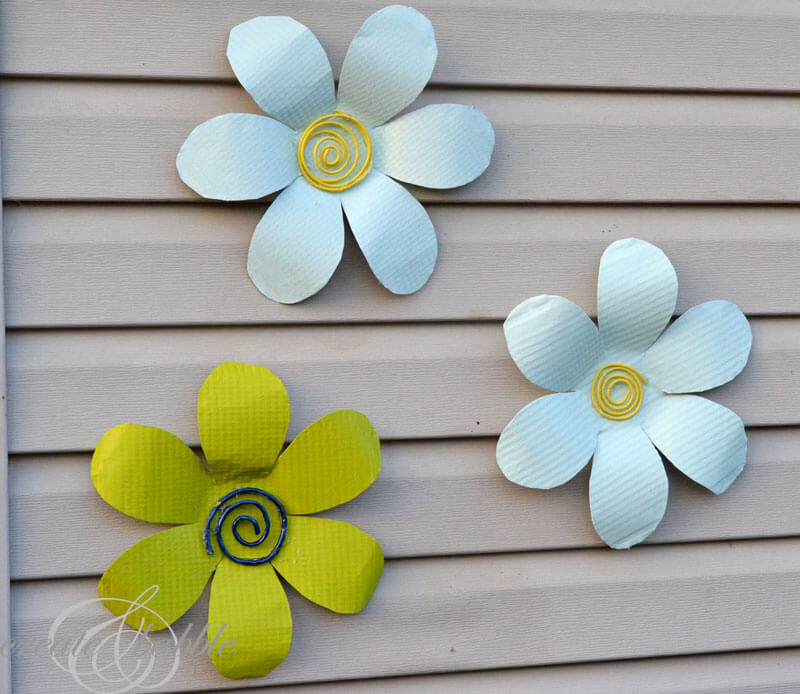 Here's the story behind these flowers. Back in May, I was on vacation and shopping in Cape May, NJ and I spotted these sweet metal flowers hanging outside of a little boutique. After going in the shop and checking out the price of said sweet metal flowers, I decided right then and there that I was going to try and make my own version of those flowers. I had no idea how or with what, but I was determined. I have no knowledge of cutting metal or even tin for that matter. Then one day it hit me – disposable tin pans! I could easily cut and bend disposable tin pans!

If you want to make these tin flowers, here's what you'll need:
Supplies
disposable cookie sheets

scissors
template of a 6-petal flower (free download below)
marker to trace flower template
paint
paintbrush
wire to coil for center
hot glue gun
How to make metal tin flowers
I used my Silhouette Cameo to create the 6-petal flower template but you can just draw a simple 6-petal flower or print the free template below. If you're using the template, you can print off the smaller version or tape the bigger version together after printed.
After I traced and cut the flower out of card stock. I placed the flower onto a cookie sheet and traced it with a marker.I cut out the flower using scissors.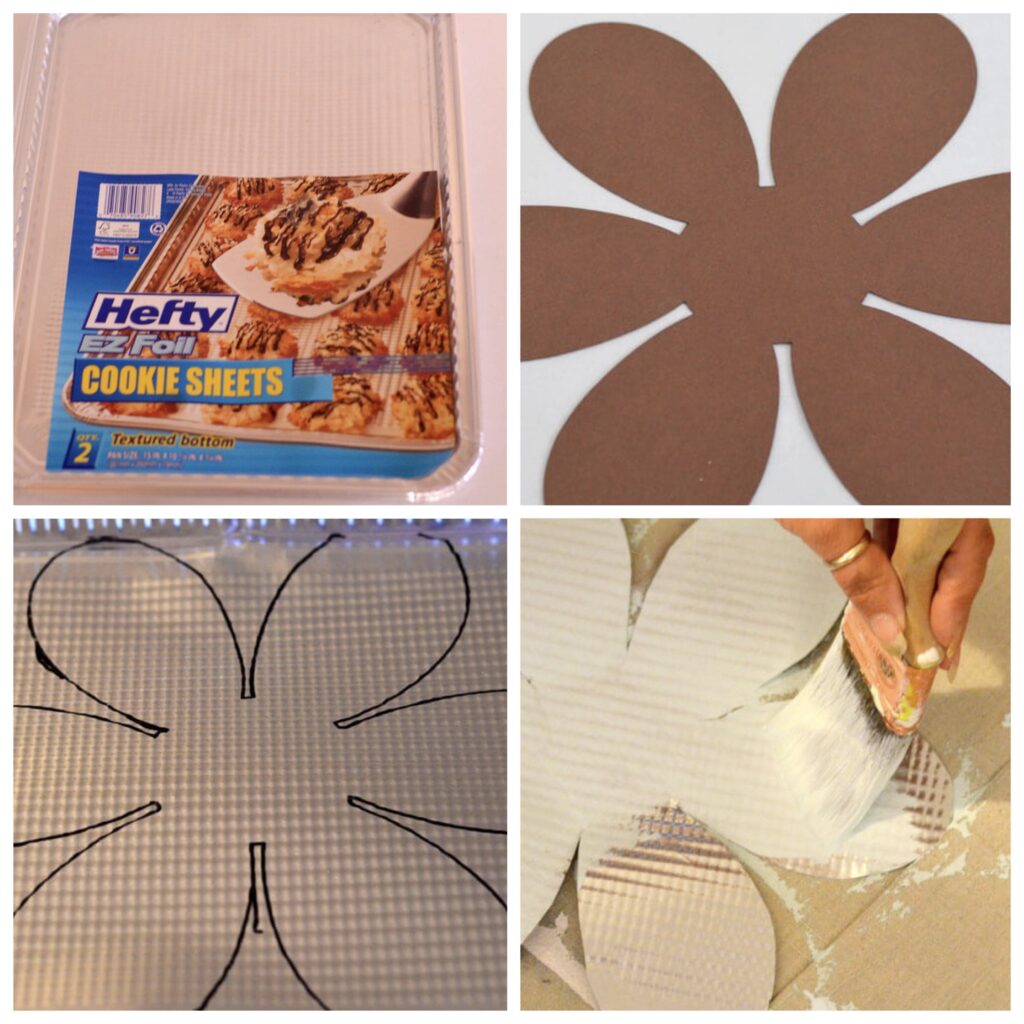 Then I painted the flower with about 3 coats of leftover chalk paint. Since my flowers are hanging outside, I also brushed on a coat of polycrylic.
After the paint and polycrylic was dry, I wanted to get the dimensional look of the inspiration flowers. I lifted each petal toward the center and bent back the end and slightly curled each petal. Here's a photo of the back to give you a better idea.
The inspiration flower has a coiled wire in the center. I found this wire at home depot and it works perfectly.
Bonus: it comes in many colors! I cut off about 15″ of the wire, coiled it, and hot glued it to the center of my flower.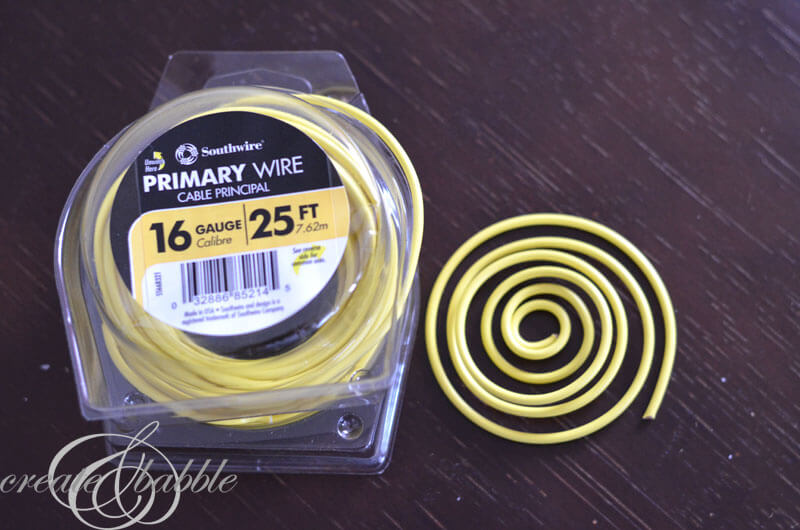 Super easy and looks so fun for summer!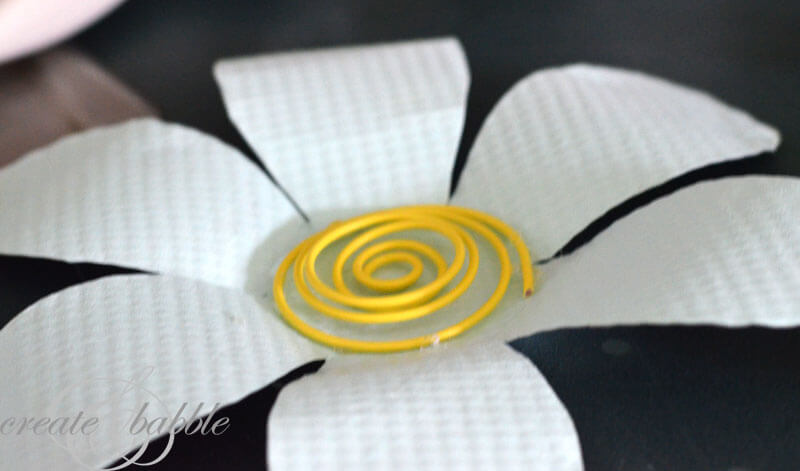 Thank you Jamielyn so much for having me!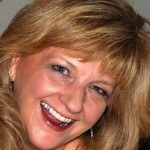 I am Jeanie from Create & Babble where I share my crafting, DIY and home improvement adventures. I love to make pretty things, and make things pretty!