Pantry Organization Labels by Melissa of Design Eat Repeat for I Heart Naptime.
I don't know about you, but my kitchen went through a major organization spree last week. A full-on extermination of mix-matched tupperware containers, broken kitchen utensils, and unused appliances that always seem to make their way into this tiny apartment kitchen throughout the year. It's a dreaded task each time, but boy does it feel good afterwards. I'm not known to be the tidiest creative on the planet, but let me tell ya…a good clean sweep of the entire kitchen has me determined to keep it sparkly all year! (Check back in a few weeks when my web design projects are in full swing and we may be having a different conversation.) So if you're looking for a fun way to organize your kitchen pantry along with me, then these free printable pantry organization labels are at your service!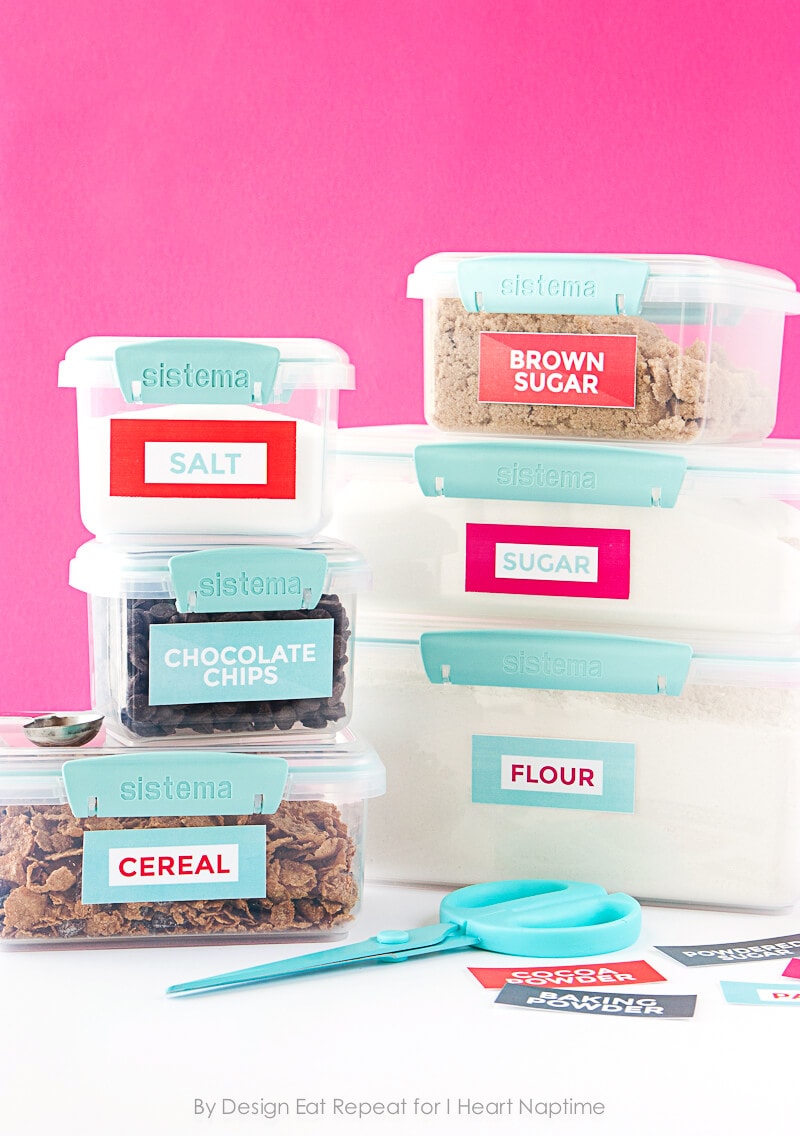 As a Graphic Designer and foodie, anytime I can come up with an excuse to make something food-related, I take advantage. I designed these printable labels to be colorful and bright, because in the midst of these white Midwest winters, I need all the color in my life as I can get! I've been on a printable kick lately after creating the free printable 2015 monthly calendar and with Valentine's Day coming up, there's no stopping this printable train I'm on.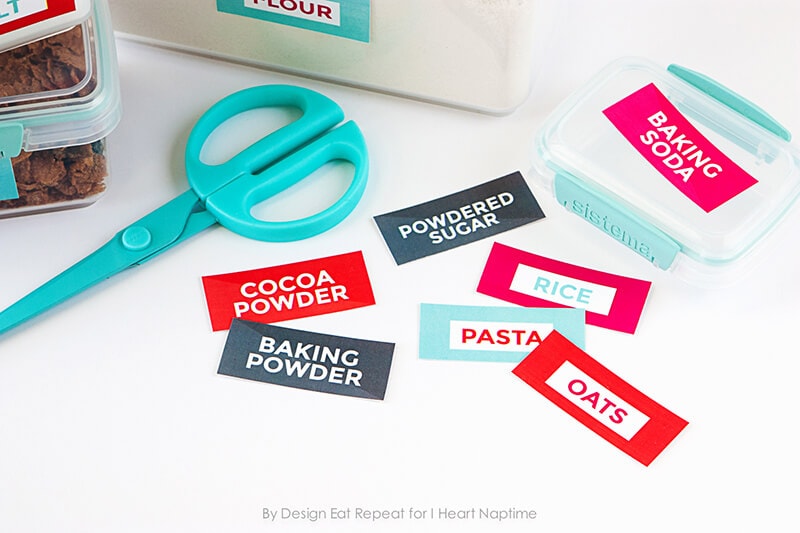 These labels are super easy to attach to your favorite canister or container, as you can simply cut them out and tape them on. The printable sheet includes labels for 16 pantry staples for easy organization, so you can pick and choose which ones you want to use. If you are wanting to keep them safe from liquids and spills, simply overlay a piece of clear packing tape to each one and you have yourself some easy "lamination".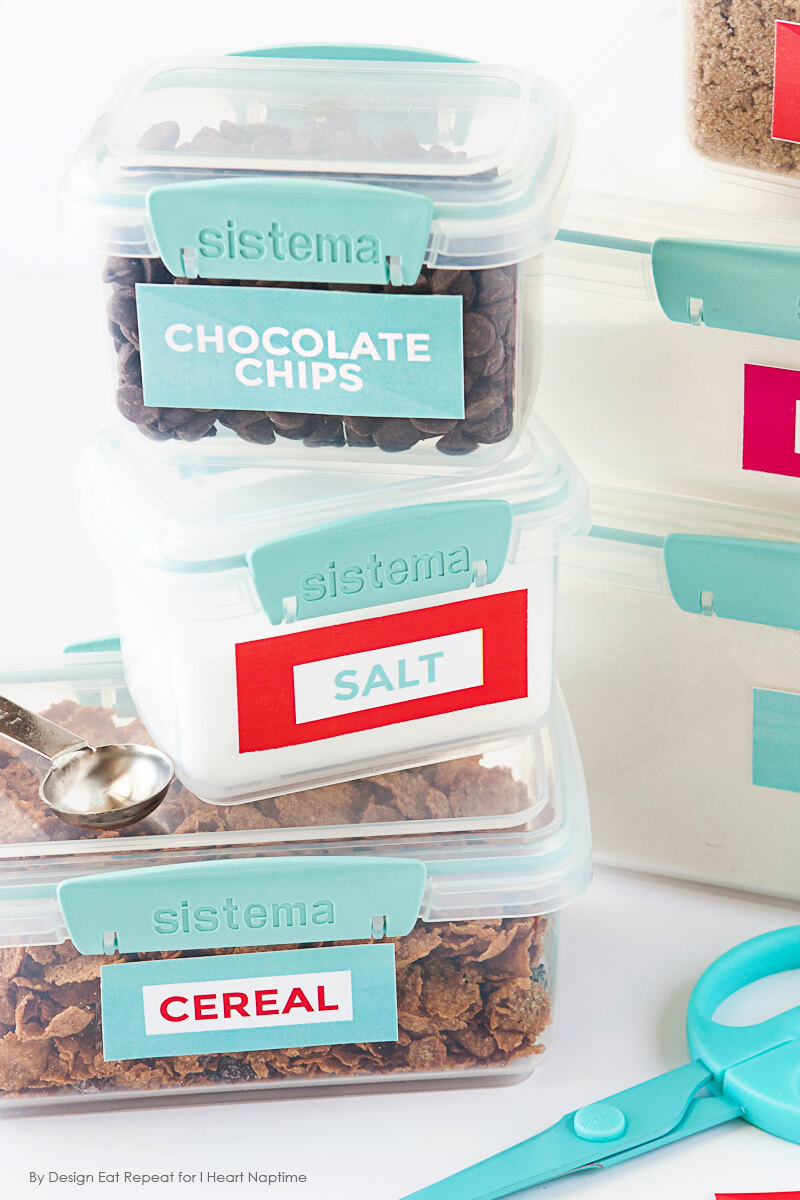 I'm so excited to be part of IHN's creative team this year and hope you enjoy these free printables!
Free Printable
Download the Free Printable Pantry Organization Labels HERE (for personal use only).

For more free printables and party ideas from Design Eat Repeat, visit my blog. And for witty kitchen art, party printables, and paper goods hop on over to my shop!