Pantry Organization Labels
Pantry Organization Labels…15 cute printables to help you keep your kitchen organized and neat. Simply download, print, and you've got yourself a good-looking kitchen!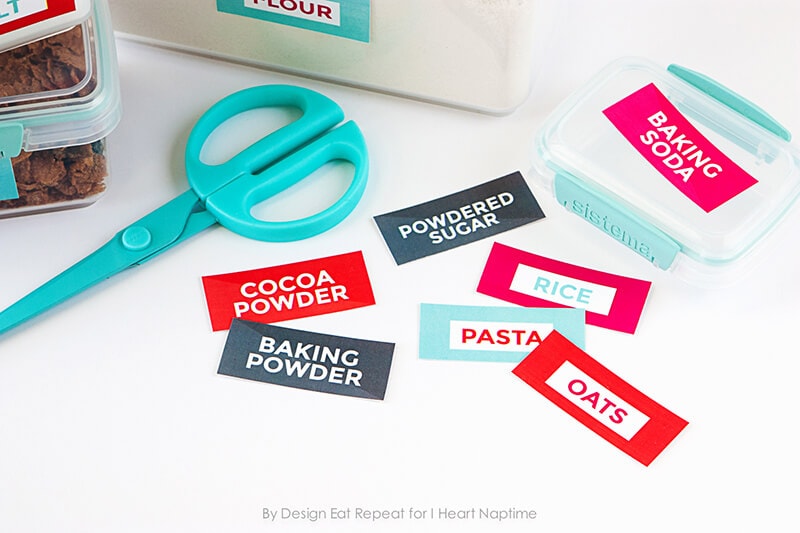 A Tidy and Clean Kitchen
There is no better feeling than a clean kitchen! The shiny countertops, mopped floor, and fresh scent. It just makes me feel so accomplished. But at the start of each new day, one thing leads to another and I find myself with a messy kitchen…again. I don't know about you but I clean my kitchen multiple times each day, It just seems to never want to stay organized!
Thankfully, there are some tips and tricks that you can utilize to help you keep your kitchen clean. One tip is to create a system for your kitchen by using organization labels for your pantry staples. Below you'll find a FREE printable with 15 labels that will help you bring some organization back into your kitchen! I find that when I label things I am able to better keep things in proper order and I know it can work for you too. Enjoy your clean kitchen!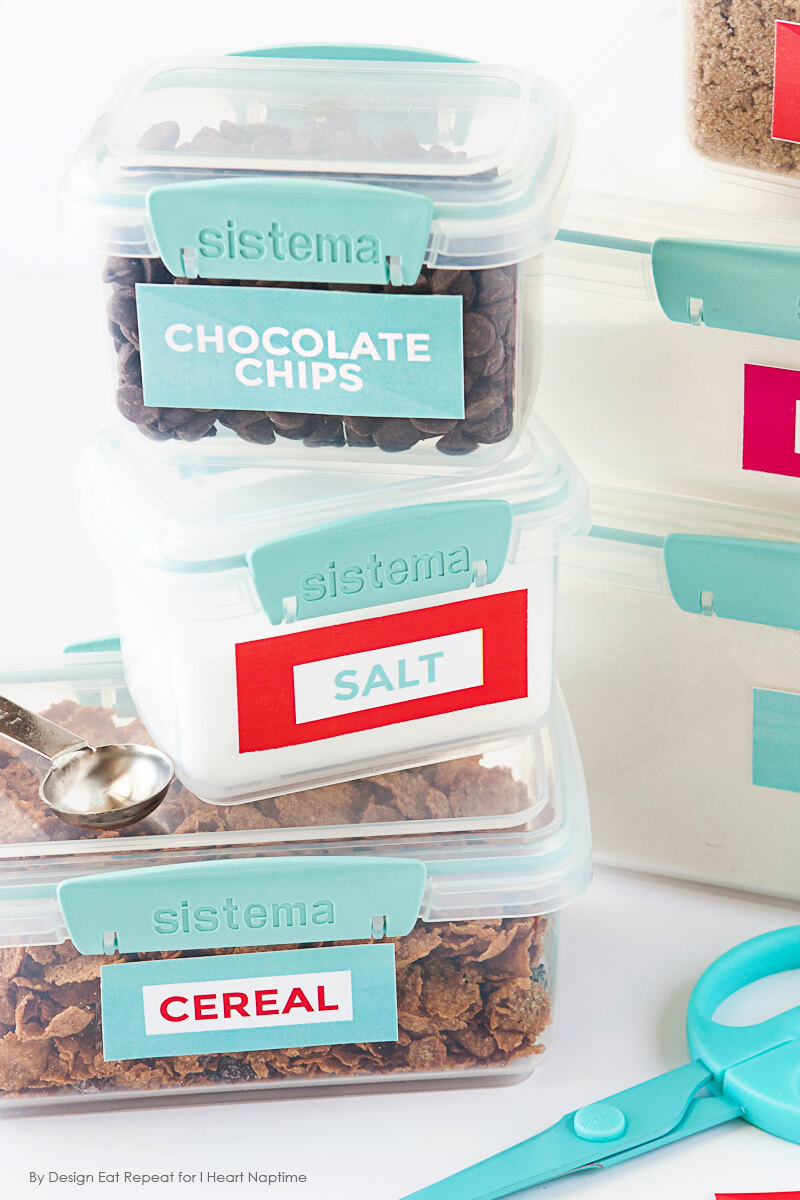 Free Printable Labels
Download the FREE printable pantry organization labels
Print the tags on card stock paper
Cut out the tags (Lay a piece of clear packing tape on each label for easy lamination)
Use tape to attach the labels to your containers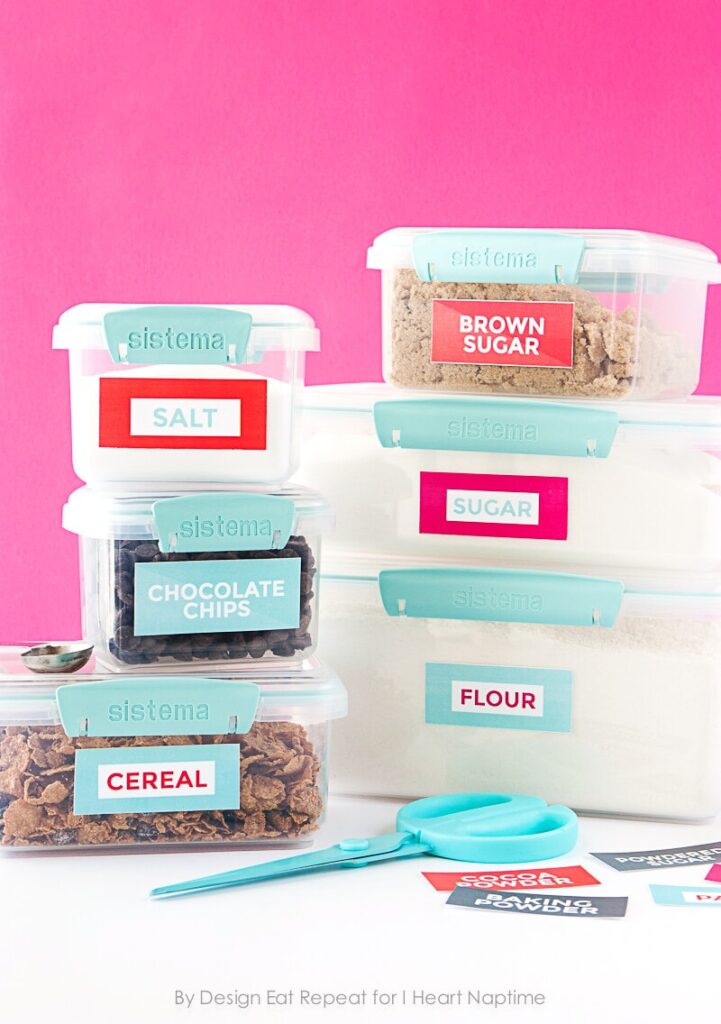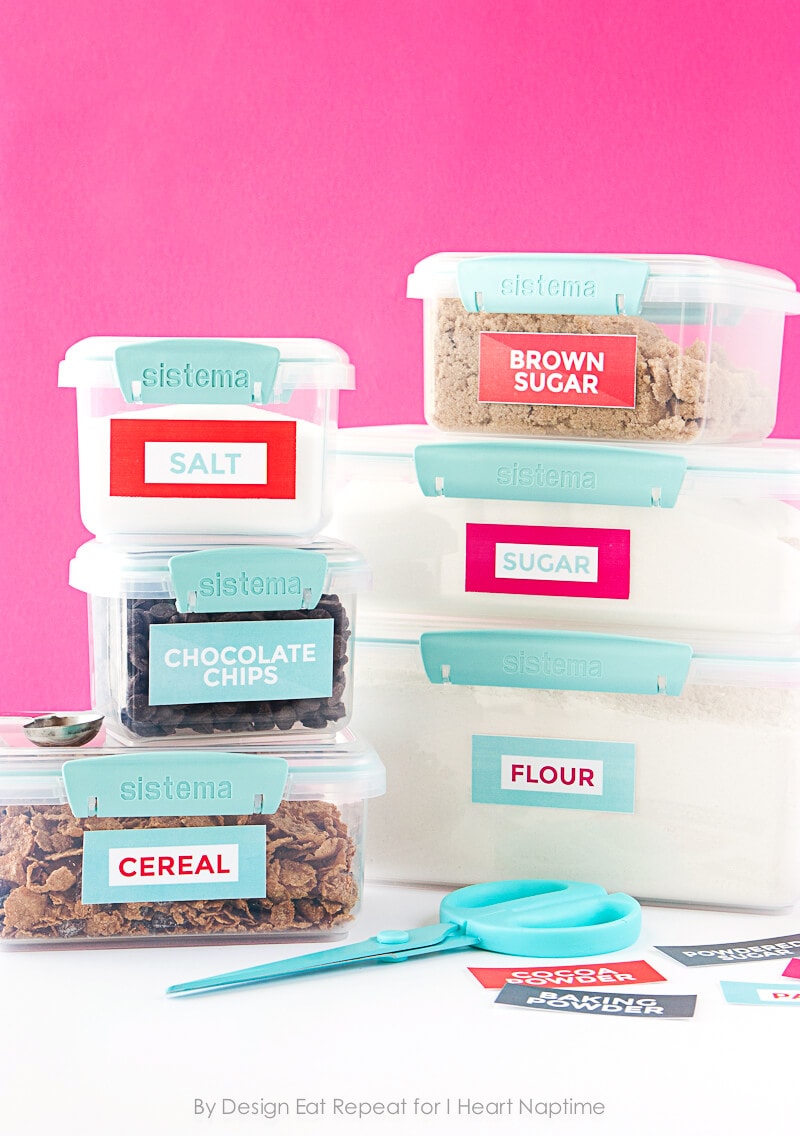 Post Originally contributed by Melissa from Design Eat Repeat
More Organization Ideas