Free printable menu for summer
Hello friends! Happy Friday! I hope you are enjoying the hello summer event.
In the summer I have found in the past we eat out A LOT! Throw moving in there and it has gotten a little bit out of control. I FINALLY found my pans though. For some reason a mover put that box in the basement.
In order to control the eating out this summer I have created a free printable menu so I can stick it on my fridge. I've made it available for you as well, so hopefully you can keep organized this summer. And… now you won't hear "what's for dinner??" all day long. 😉 Everyone in the family will know if it's posted on the fridge. I've also included a shopping list to make it easy for you to plan ahead.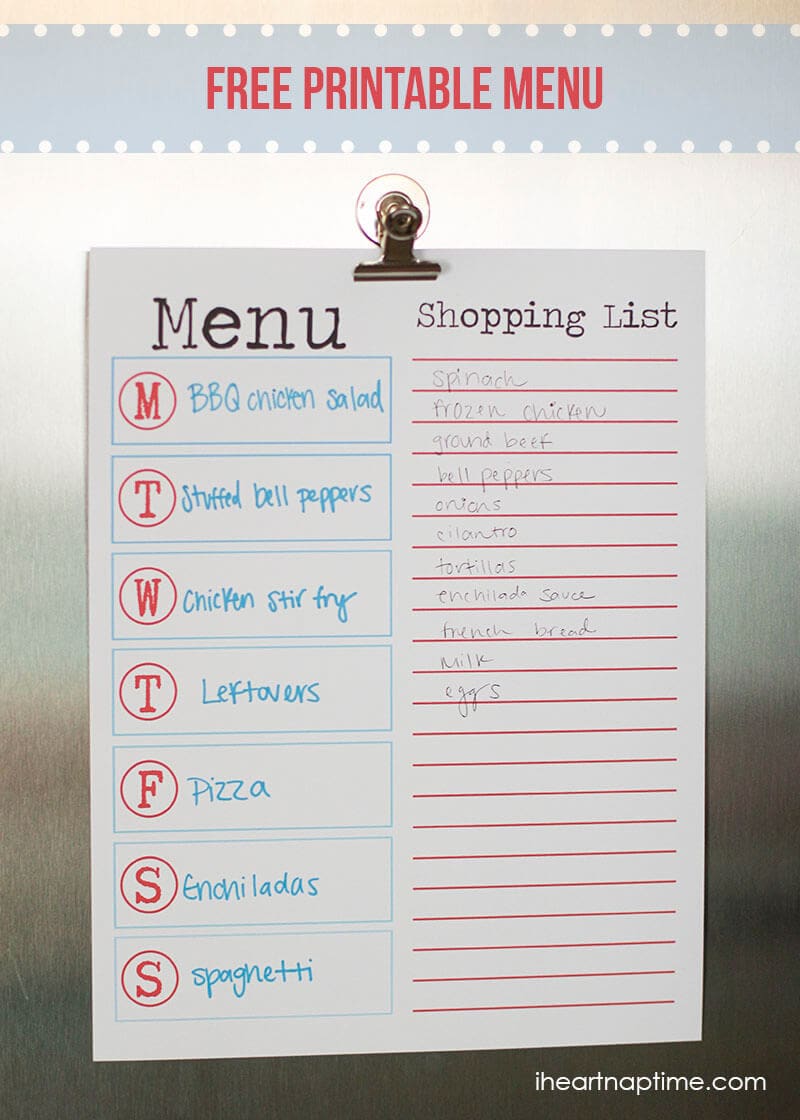 Supplies:
Free printable download (for personal use only)
Laminator -optional
Instructions:
Download the image, then print it out on a colored printer or take it to a copy store to be printed. Once it's printed you can laminate the paper if you'd like to use a dry eraser each week. You can also just use a marker or pen.
If you'd like the recipes on my menu you can find them here: