20 Creative Ways to Announce You're Pregnant!
20 Creative Ways to Announce You're Pregnant...inspiration to help you celebrate your growing family. Clever ideas that friends and family will love!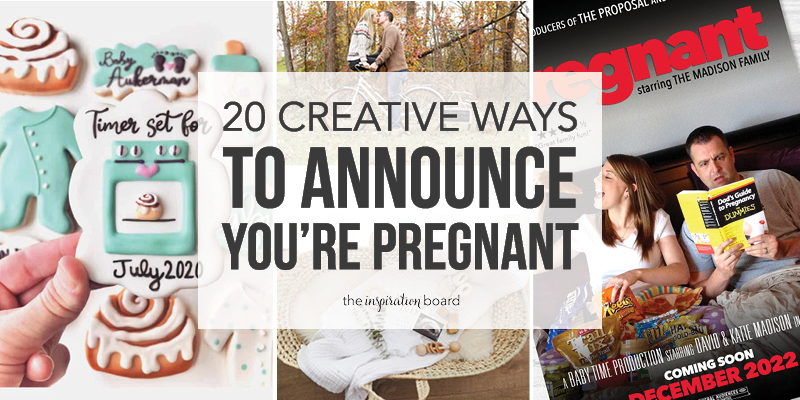 Baby Announcement
From the moment you receive a positive pregnancy test life becomes so exciting! Bringing new life into the world is such an amazing thing to be part of and although hard sometimes it truly is so worth it. It is entirely up to you to decide how and when you want people to know about your special surprise. For our first baby, my husband and I found out together, then waited until I was about 15 weeks to share the news with friends and family. This next time I think we will tell family a lot sooner and wait to post about it until we know the gender.
One of the best parts of pregnancy is telling friends and family. There are so many clever and unique things you can do to let them know there will be a new member of the family coming into the world. Some fun ideas include sending a baby puzzle in the mail, posting a cute family photo online, baking some adorable baby-themed cooked, and so much more! Check out my top 20 creative ideas for announcing your pregnancy below. Congratulations!
Christmas Gift
Give your older children the best Christmas gift ever…a new sibling! They will absolutely love finding out the news in this creative way.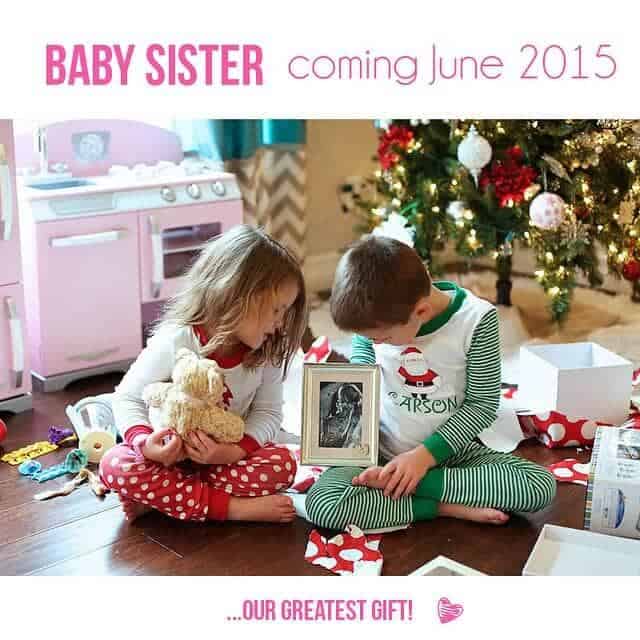 Movie Poster
Creating your own or ordering a customized movie poster is a fantastic idea for sharing your pregnancy with the family. There are so many wonderful elements to this poster.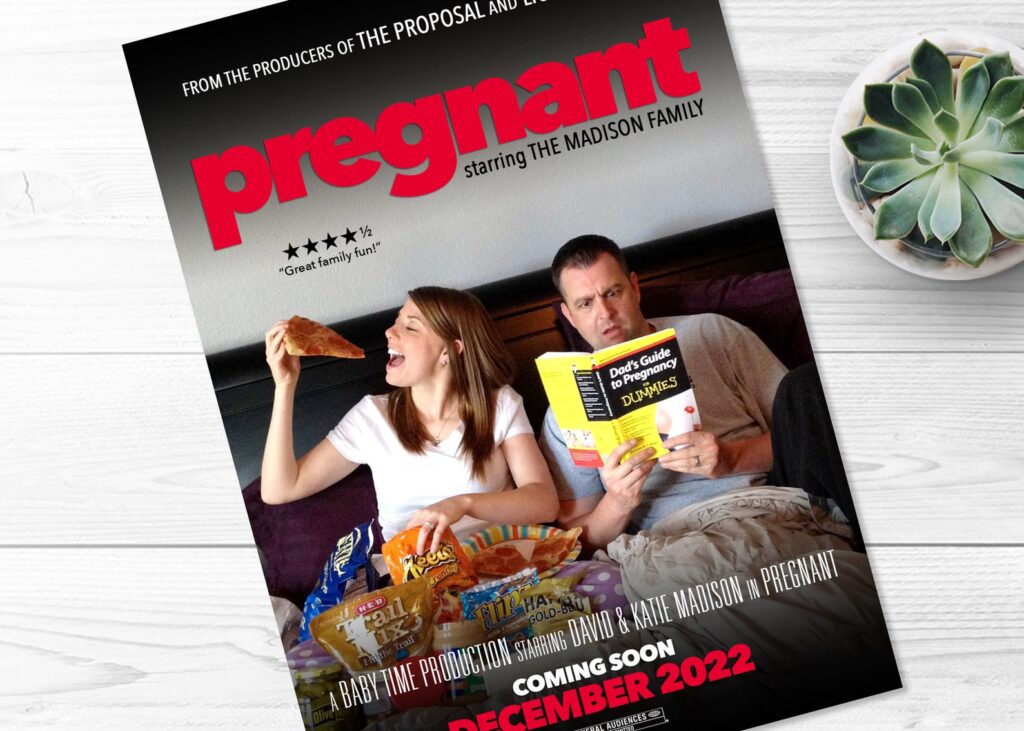 Pregnancy Announcement Movie Poster Card via Anchor and Salt
Big Brother Training
I can't get over how darn cute this photo is. If you have girls then you can totally customize it to fit your family!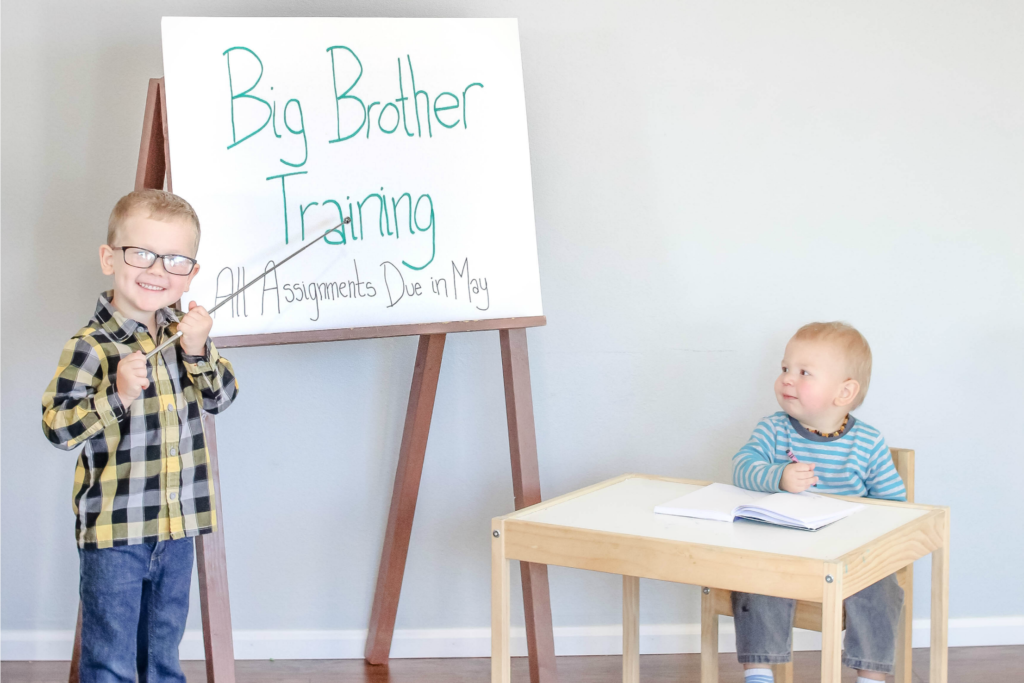 How to Survive Your First Trimester via Simple Moments Stick
Ultrasound Pic
Framing an ultrasound and photographing it surrounded by some cute baby clothes and toys is a great way to announce you're pregnant.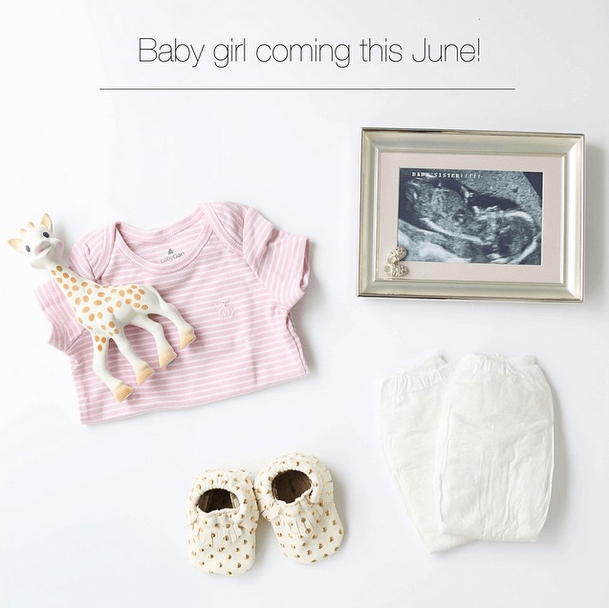 Baby Announcement via iheartnaptime
Puzzle
Why not order a darling customizable puzzle to announce your pregnancy to the family? This is perfect for first-time grandparents!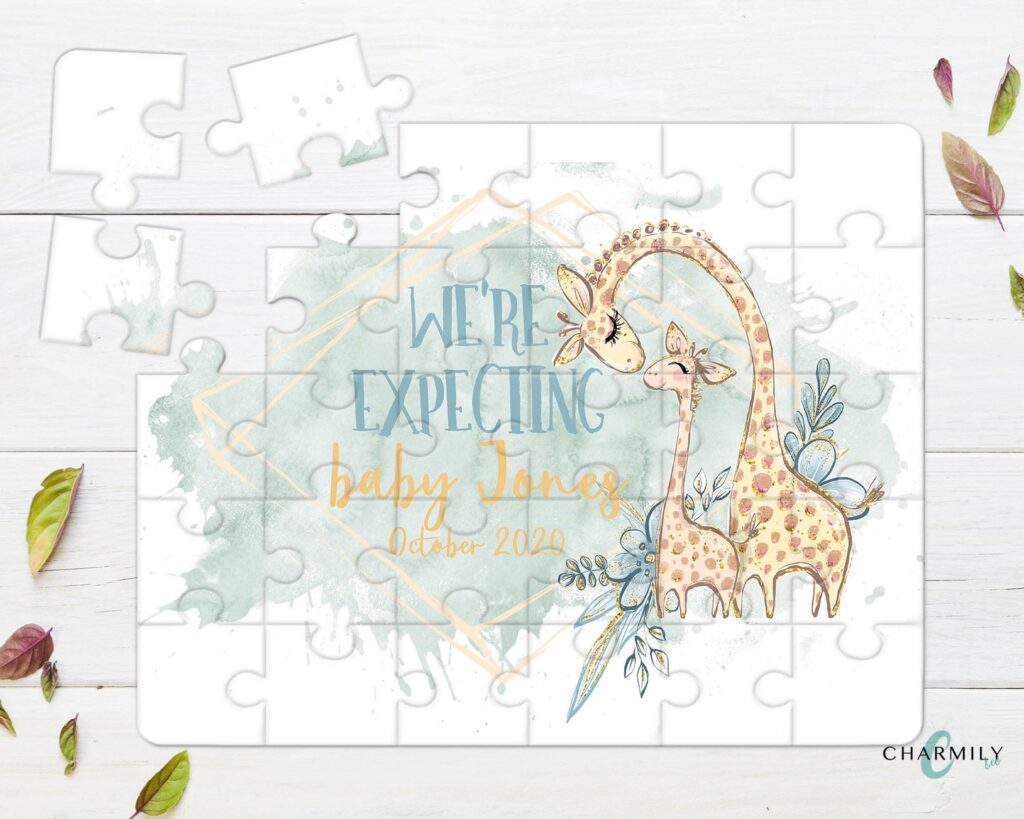 Pregnancy Announcement Puzzle via Charmilyco
Balloons
Letter balloons can be such a fun and unique way to share news of your pregnancy with the world. Simply take the photos and post them or send them to friends and family.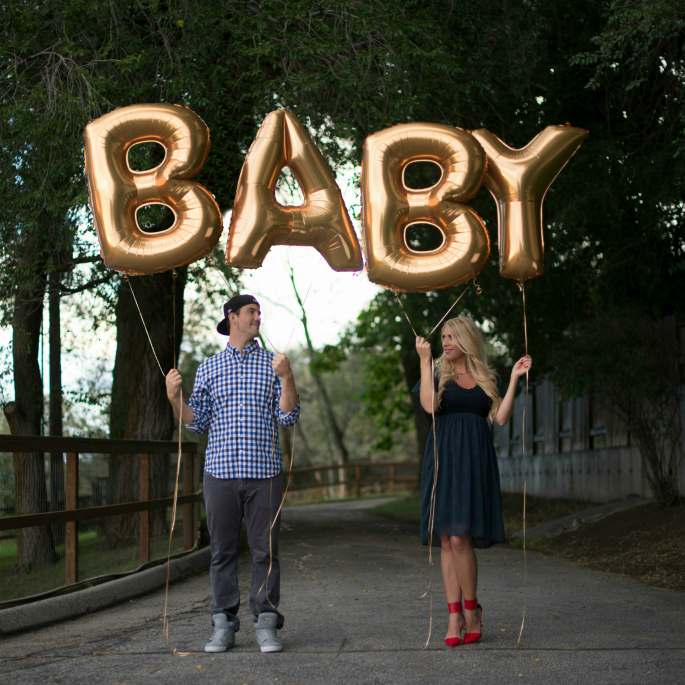 Pregnancy Announcement via Mommy Status
Math Equation
A math equation is such an original and fabulous idea for announcing your pregnancy to the world. The mother counts as two with her little one inside.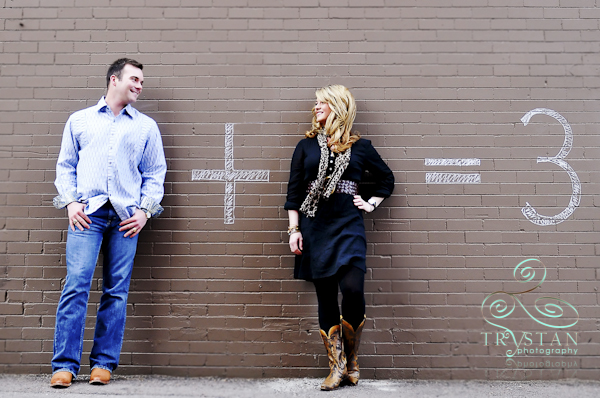 Uniquely Announcing Baby via Trystan Photography
Letter Board
Letter Boards are really in right now and for good reason! Announcing the arrival of your little one with a special message and cute baby shoes is a really fun way to spread the news.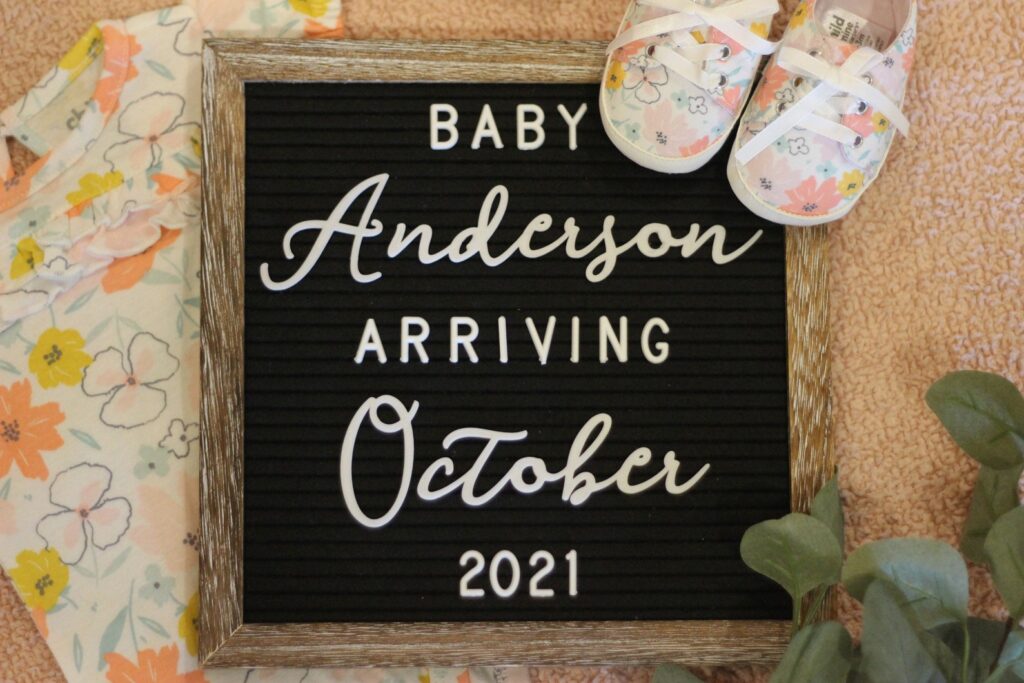 Letter Board via The Letter Board Shop
Whiteboard Checklist
Creating a darling checklist is a fun way to incorporate an older sibling in a pregnancy announcement. In fact, it might be fun to just post the photo and see who notices the surprise first!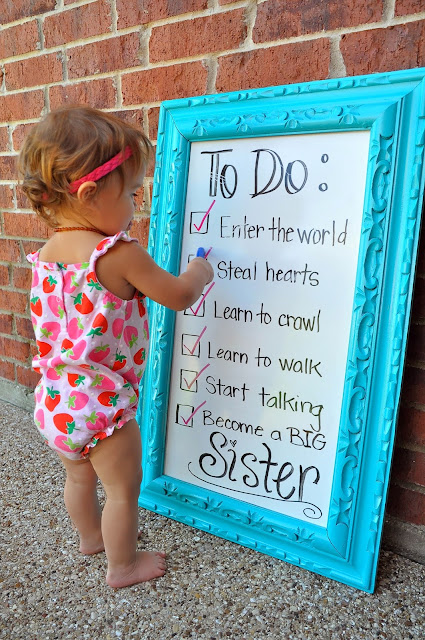 All About Little Blessing #2 via Keeping Up With the Morgans
Sibling & Baby
This sibling and baby photoshoot is so simple and looks super cute! Simply grab 2 chairs and create 2 signs and you've got yourself a fabulous pregnancy announcement!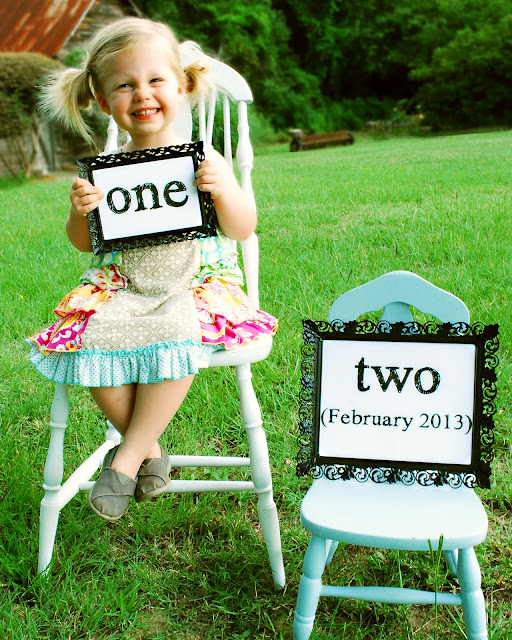 Pregnancy Announcement via Life as a Thrifter
Digital Template
It doesn't get much easier than this! Just purchase the template and then add your personalized touches. This is stunning!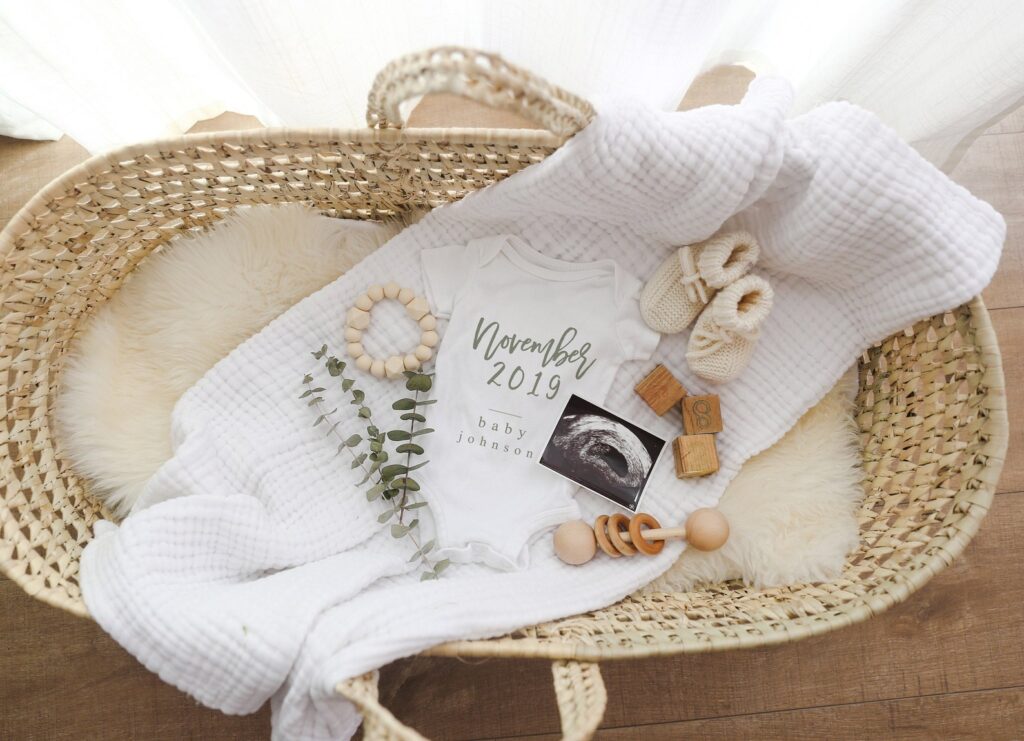 Social Media Pregnancy Announcement via Paperly Prints
Safety Pins
I haven't seen a more original idea than this safety pin photo! I love how they have placed the baby safety pin inside of the mamma pin, so fun!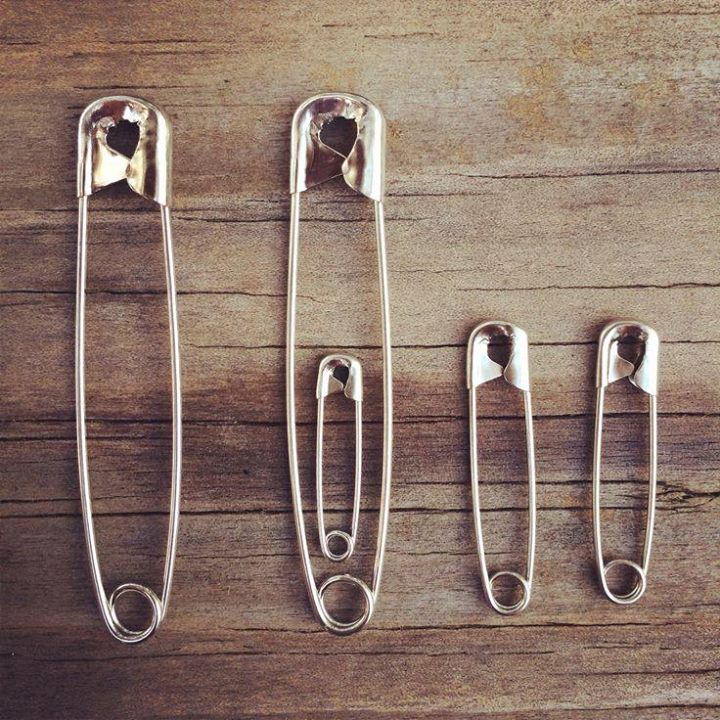 Safety Pin Pregnancy Announcement via Imgur
Empty Chair
Placing an empty chair in a family photo is a great idea for sharing the news of your pregnancy. This is also a great way for your other children to get involved.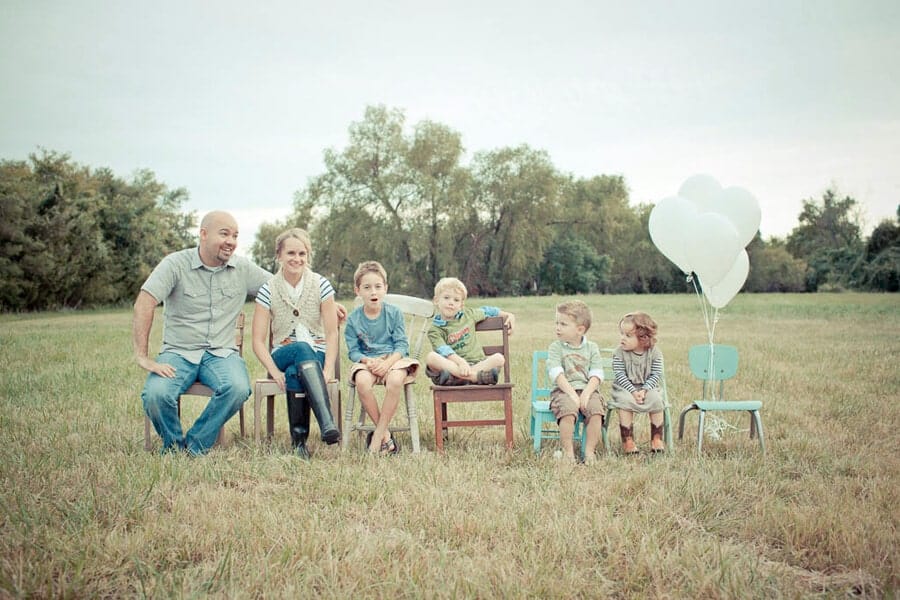 Family Photos via Under the Sycamore
Little Tricycle
Adding a tricycle with a chalkboard sign to your next family photo is an amazing idea for sharing news of your upcoming baby.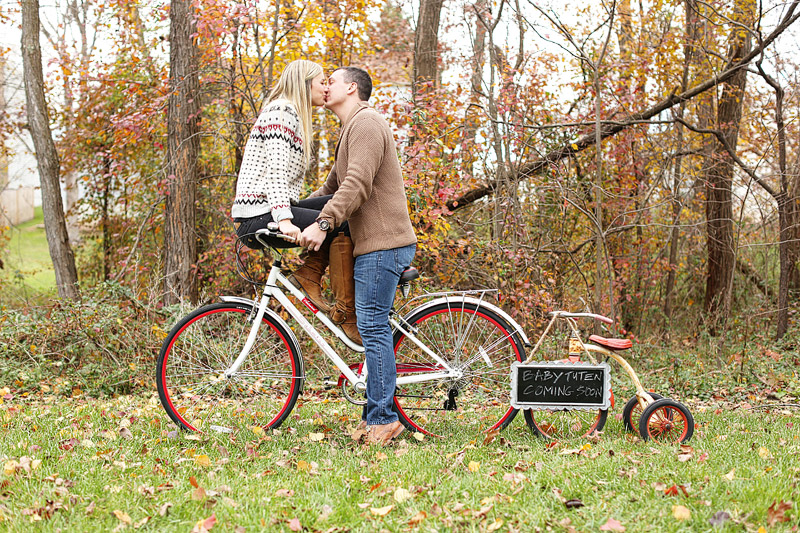 Holiday Mini Sessions via Jessica Smith
Matching Demin
Show everyone just how excited you are to be a family of four with some adorable matching jean jackets! You can purchase these jackets on Etsy.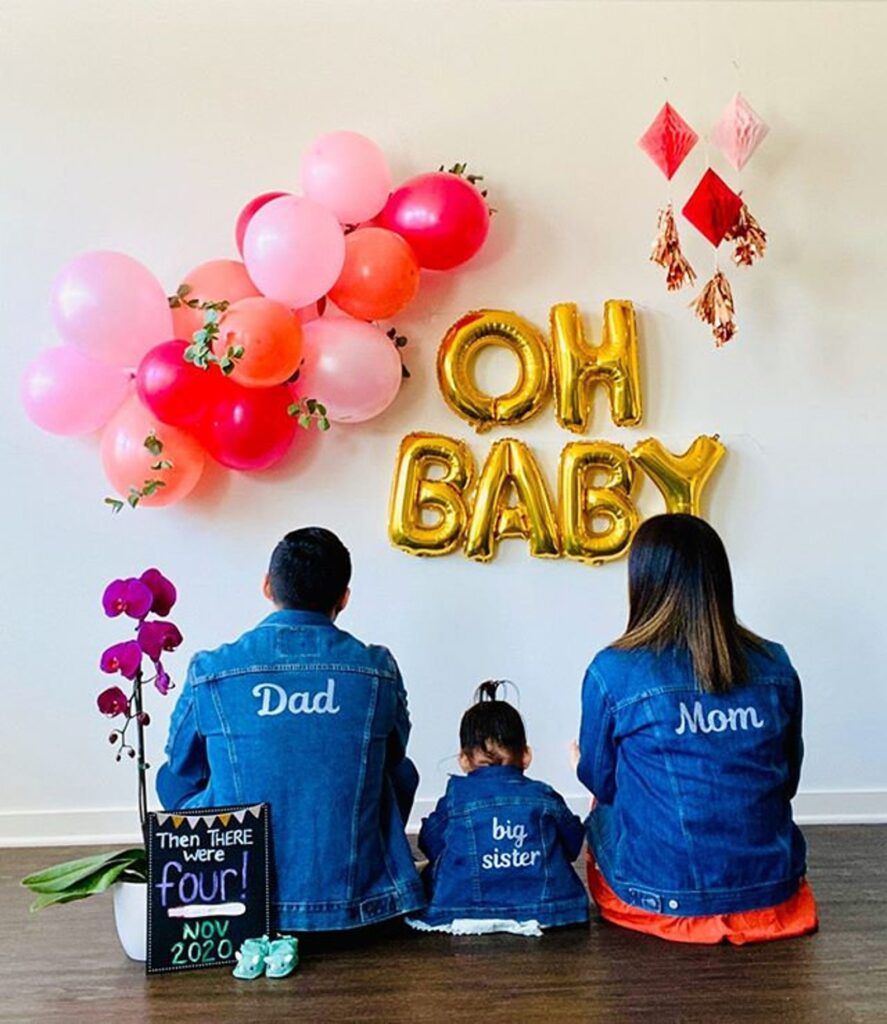 Embroidered Demin via Noor and Noah
Fun Printable
Pair this hilarious free printable with a bag of chocolate and give it to your loved ones. They will laugh so hard!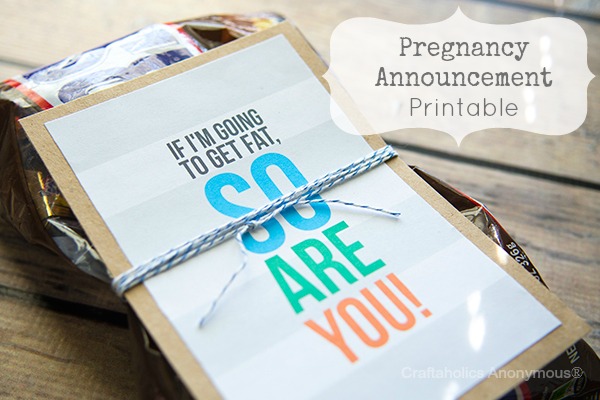 Free Printable To Announce Pregnancy via Craftaholics Anonymous
Bump Ahead
Taking a photograph next to a bump ahead sign can be an affordable and clever way to announce your pregnancy!
Bump Ahead via Becoming Mrs. G
Golf Ball
Got a husband who loves golf? Surprise him that you're pregnant by getting him a custom gold ball, he definitely won't expect to see a message while golfing.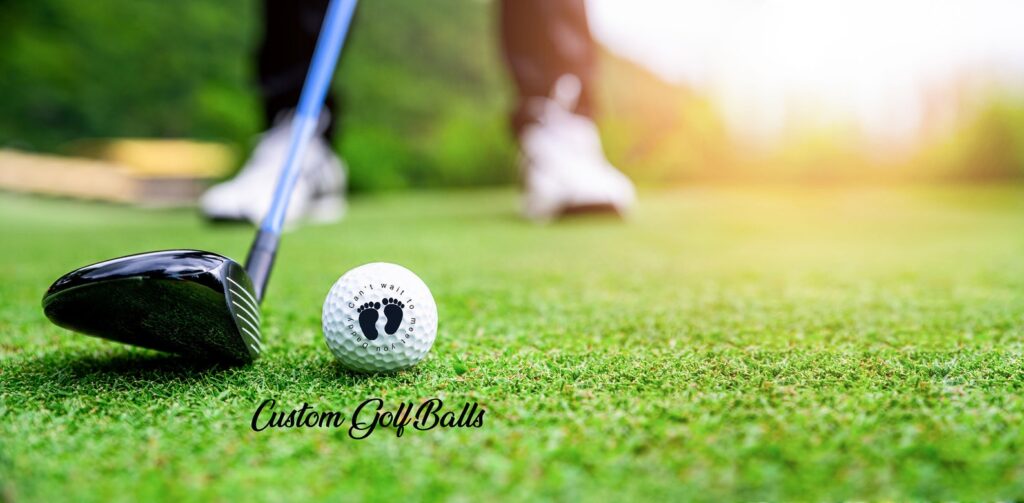 Golf Ball via Now That's Personal
Calendar
Start counting down the days with a fun due date calendar! This would be a great gift to surprise your spouse with. I love the added ultrasound!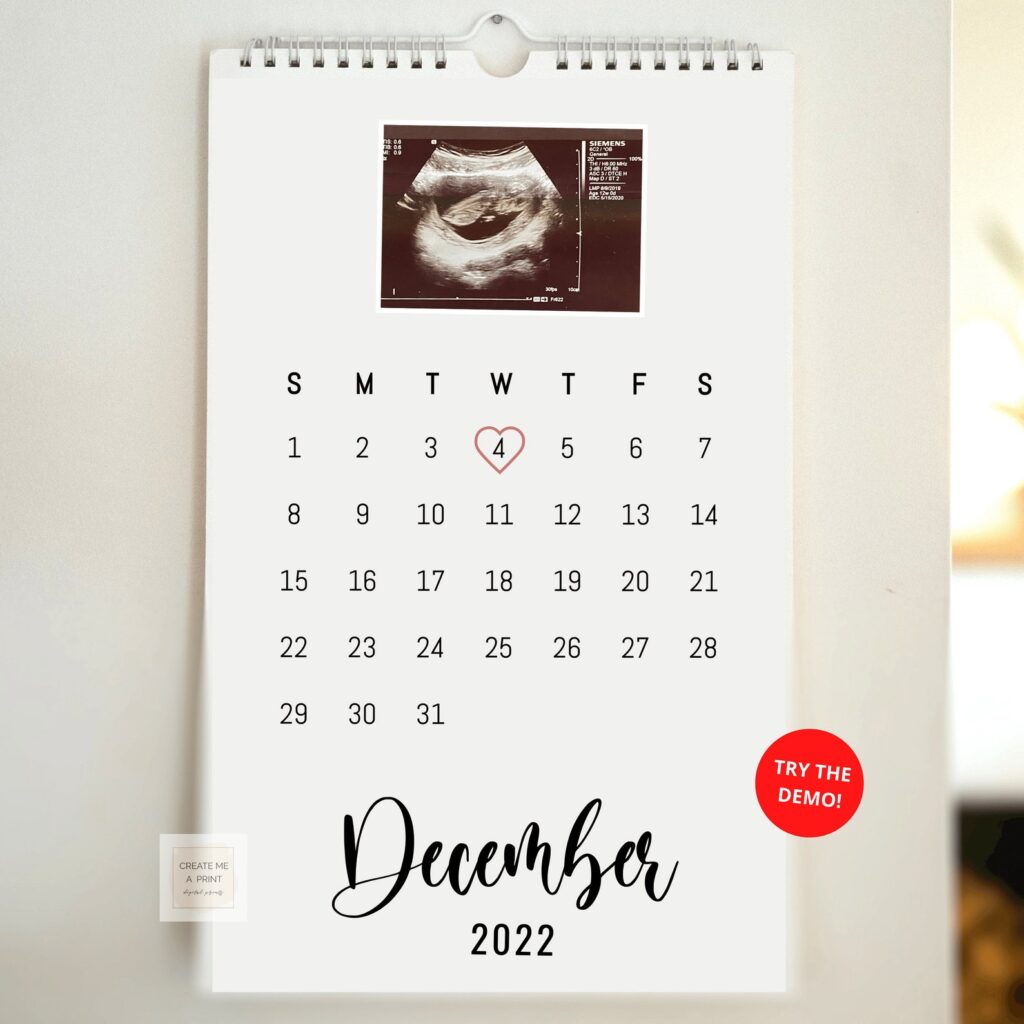 Calender Pregnancy Announcement via Create Me A Print
Cookies
What better way to announce your special news than with a plate full of delicious cookies?! Your family and friends will be extra excited!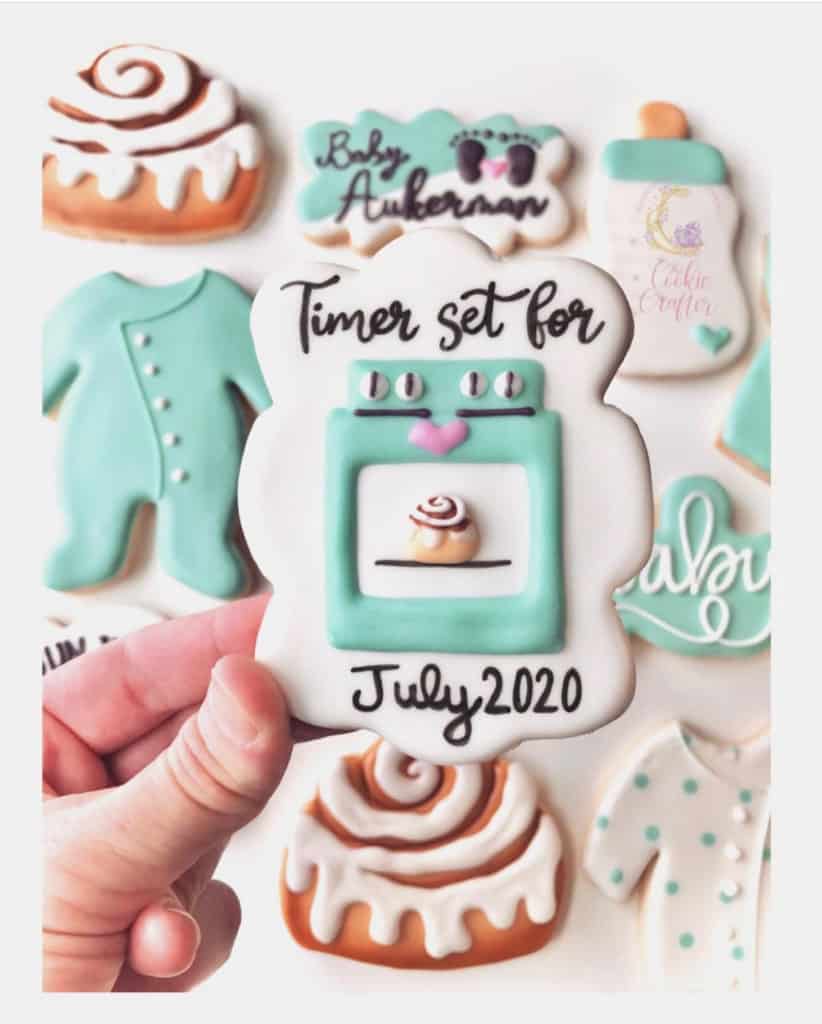 Pregnancy Announcement Cookies via the_cookie_crafter
More Baby Fun