TIP Easiest way to hang a picture
Hanging picture frames are always a chore at our house. ESPECIALLY if the frame has two holes. It always take me a couple tries to get the nails in the right spot. Has this happened to anyone? Well my friends… I think I have figured out the easiest way to hang a picture.
It's so simple, I'm wondering why I didn't think of it sooner. Okay secretly my husband actually had the idea and after doing a quick google search, it looks like several other people had the same idea. I thought I'd share it with you in case you haven't seen this tip. #Genius. Give it a try… you'll thank me later!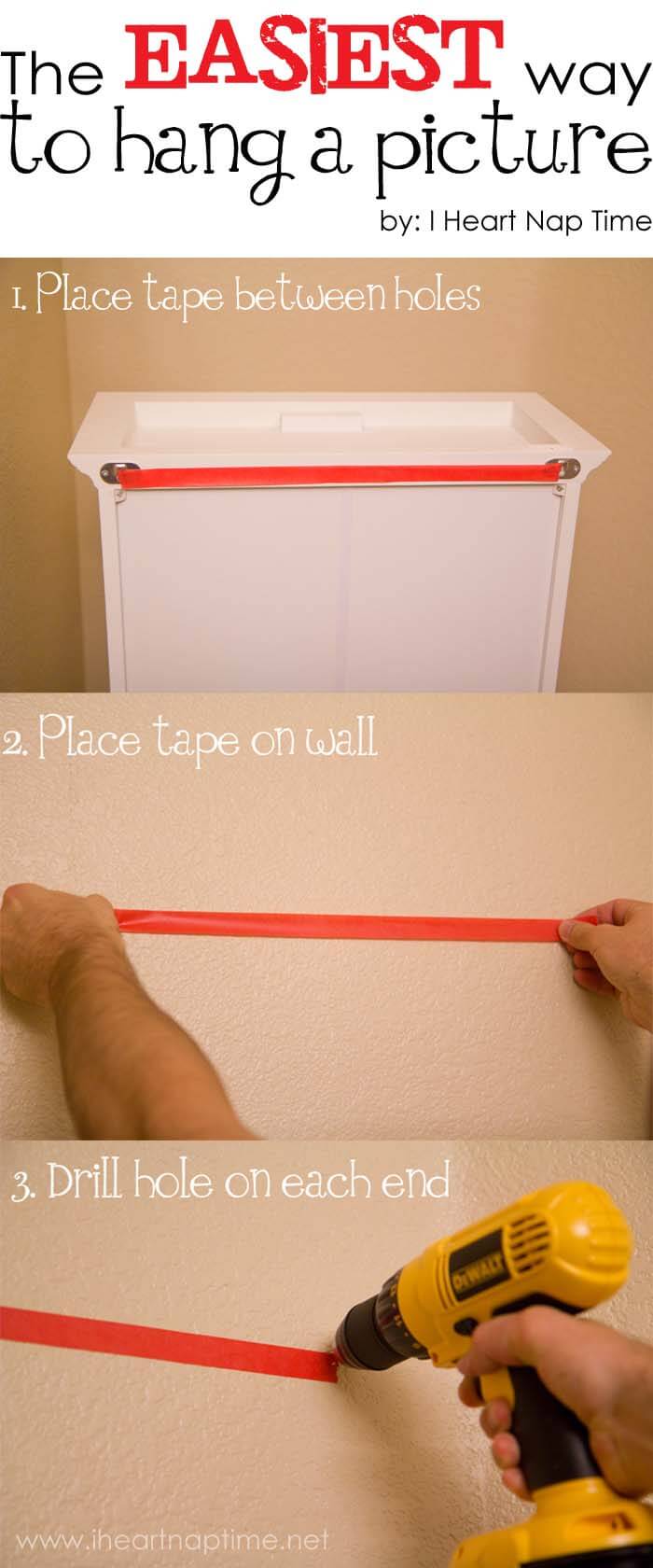 ** Reader tip: I put the tape on my level, then mark the holes on it..then on the wall. That way I can make sure it's level before I drill =)
P.S. Those are not my hairy arms! I was the photographer. 😉
Now try it…go hang a picture or two!
Looking for more tips? Check these too:

how to paint stripes on a wall