25 Fabulous Handmade Gifts
25 fabulous handmade gifts…creative ideas to show how much you care!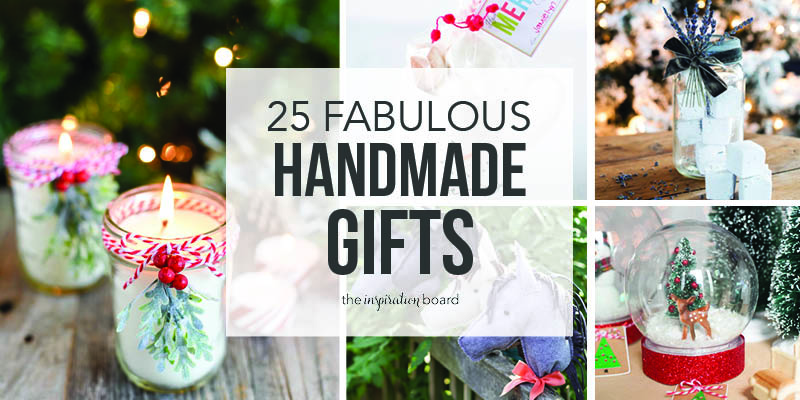 A Meaningful Gift
Have you ever received a gift that made you feel so special? I'm not talking about a chocolate bar from the store or a new pair of sunglasses, I'm talking about a meaningful and homemade gift. The kind of gift that makes you feel seen, loved and accepted. Those are the best kind of gifts.
Homemade gifts are amazing, but they can be difficult to make. Let's face it, we often don't have hours to spend putting together something, but that doesn't mean homemade gifts should be done away with! There are many amazing DIY gifts that are creative, fast, and affordable. Below you'll find 25 great ideas for homemade gifts all year round.
Mason Jar Candle
A dreamy smelling candle is the perfect gift for a loved one this season. The decorations on these are gorgeous!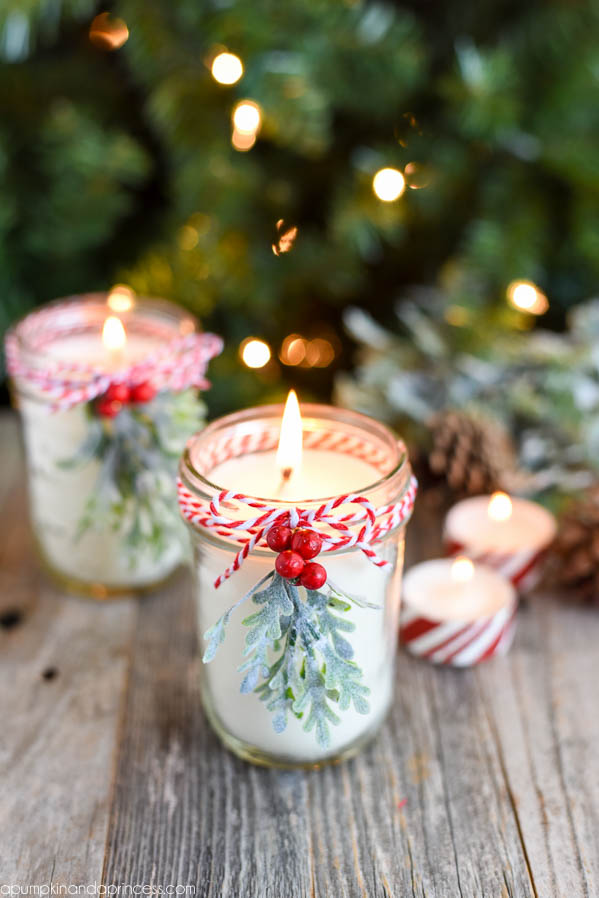 DIY Peppermint Mason Jar Candles via a Pumpkin and a Princess
Hot Cocoa Bomb
Hot cocoa bombs are so much fun and delicious! These homemade treats make wonderful gifts.
How to Make Hot Cocoa Bombs via the Creative Bite
I Spy Bag
How fun is this? Kids will love this creative gift, and don't worry, the zipper is shown shut so no mess!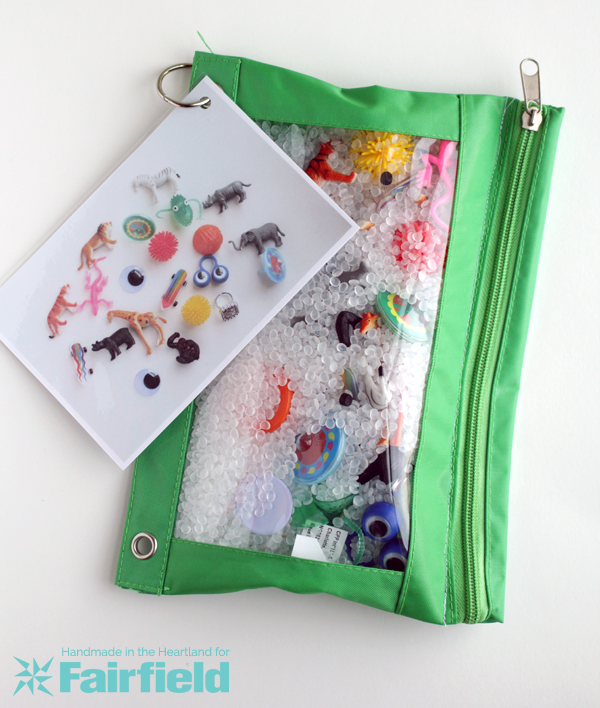 DIY I Spy Bag via Handmade in the Heartland
Snow Globe
Snow Globes are great decorations for mantles, desks, bookshelves, you name it! This cute DIY snow globe would make an awesome gift!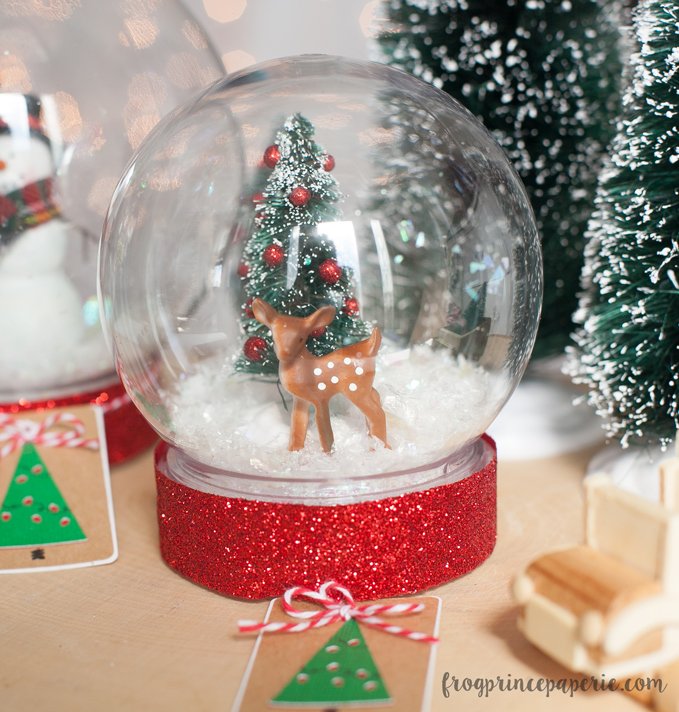 DIY Snow Globe for Christmas with Krazy Glue via Frog Prince Paperie
Cookie Mix in a Jar
Cookies in a jar are perfect for any holiday. Just change up the red and green m&m's to fit the celebration and you've got yourself a slam dunk!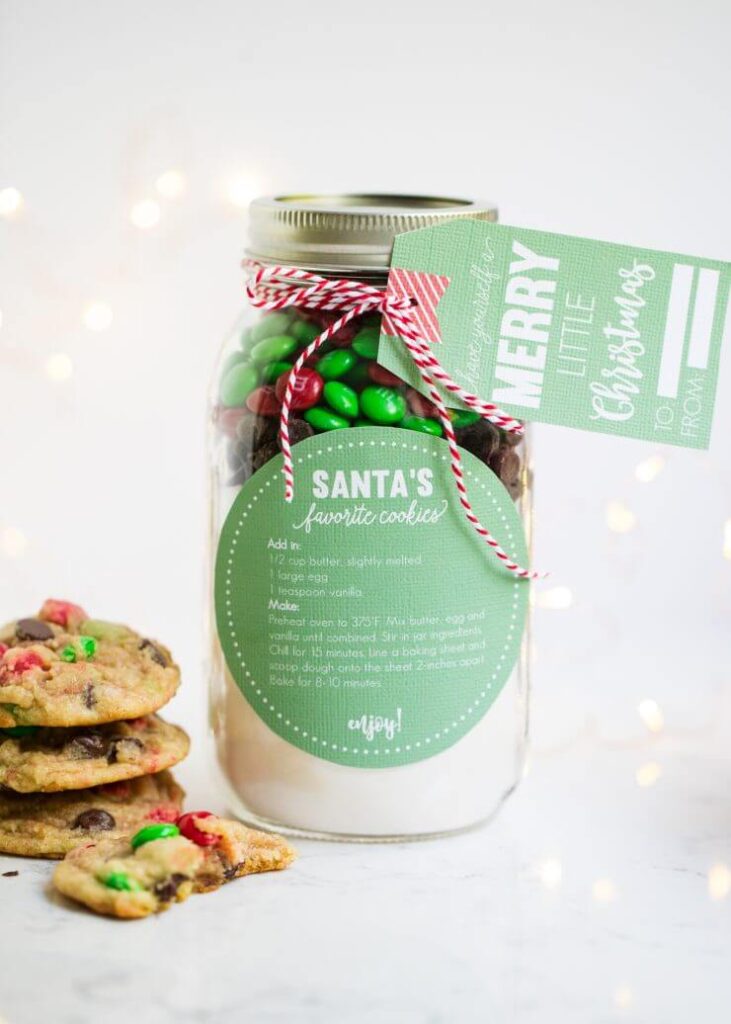 Cookie Mix in a Jar with FREE Printable via I Heart Naptime
Polaroid Coaters
I love these homemade coasters. They are perfect for remembering fun trips and look beautiful on the coffee table. You can consider yourself a hipstir with these!
DIY: Homemade Polaroid Coasters via darkroom & dearly
Tic-Tac-Toe Board
This homemade tic-tac-toe board is darling! Who wouldn't want one of these?! They are cute decor and fun for the entire family.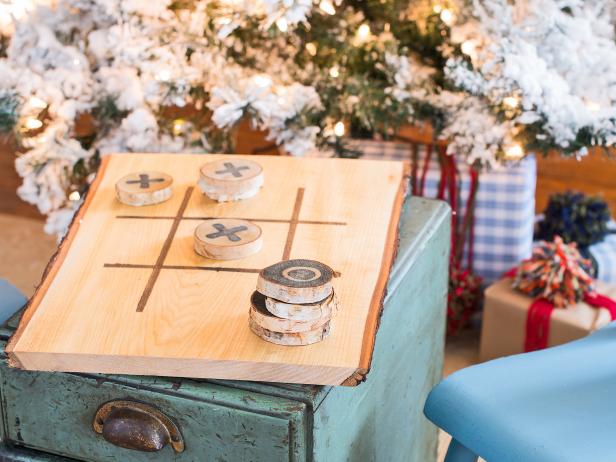 Handmade Gift Idea: Tic-Tac-Toe Board via HGTV
Lavender Bath Fizzies
If something has lavender in it you can most definitely count me in! These bath fizzies would make the perfect gift for a hardworking parent who deserves a relaxing bath.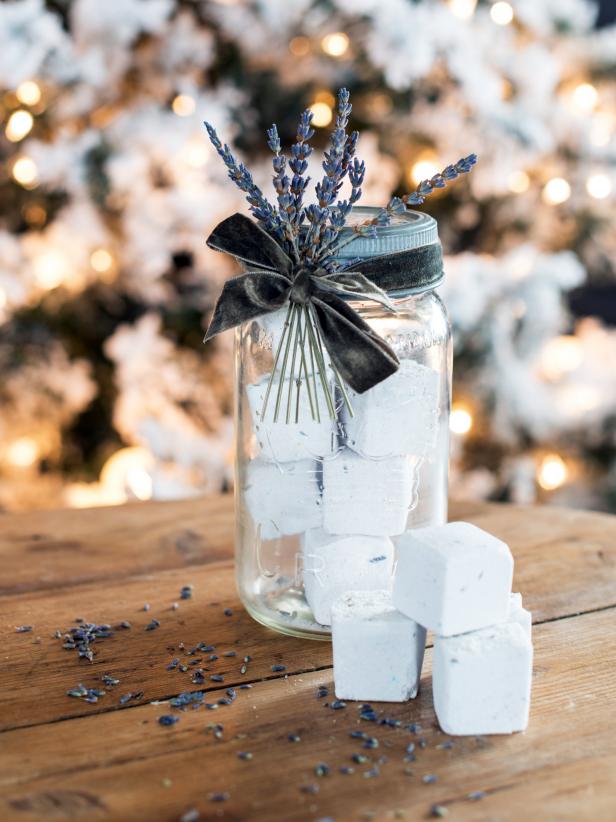 Handmade Gift Idea: Lavender Bath Fizzies via HGTV
All-Natural Soap
These all-natural soap bars are stunning! Just put one in a cute bag with some ribbon and voilà! You've got a great homemade gift.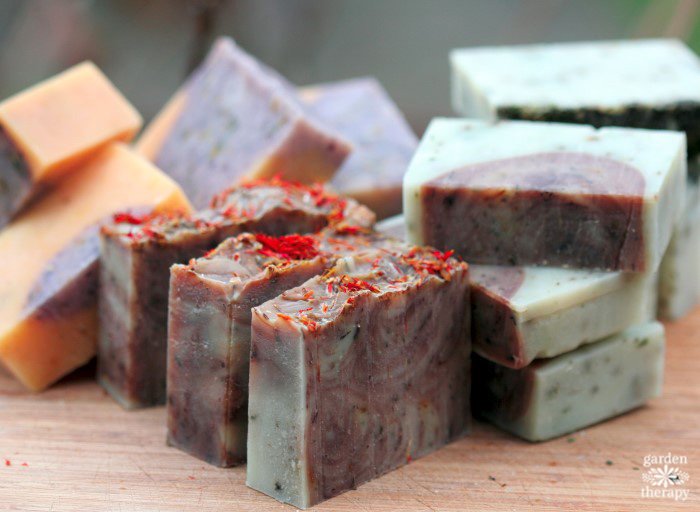 Cold Process All-Natural Handmade Soap via garden therapy
Macrame Keychain
Macrame is really big right now and for good reason! These keychains are so cute. This is great idea for a homemade gift.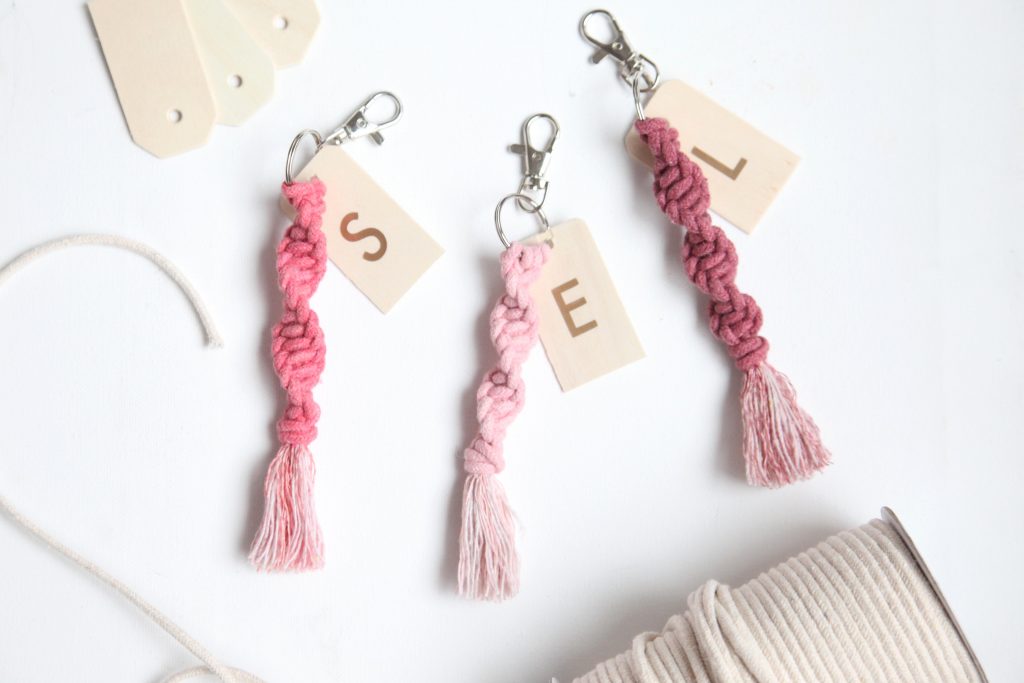 A Step by Step DIY Macrame Keychain Tutorial via The Pretty Life Girls
Child's Tool Belt
I just think this is so darling! Whatever kiddo gets this is one lucky bug. This tool belt doesn't look too complicated or expensive to put together.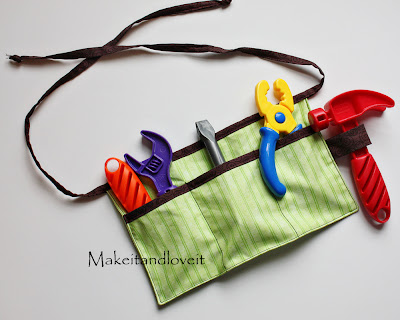 Child's Tool Belt via Make It and Love It
Baby Burp Cloths
Every Mom knows that you can never have too many burp cloths. This is a fun gift to put together because you can choose your own fabric.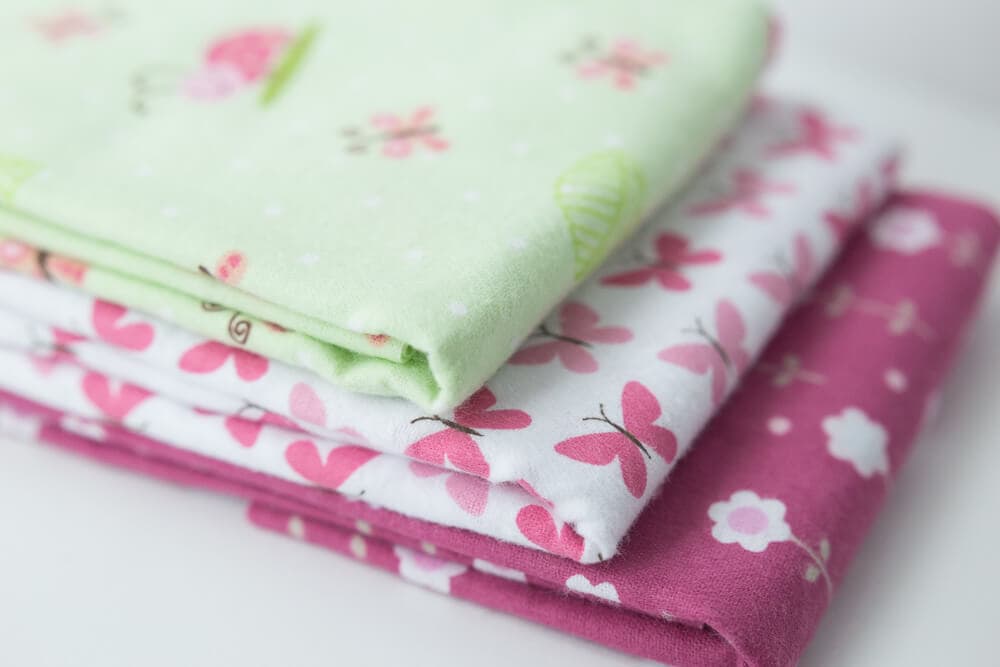 Felt Stick Horses
I love horses. Always have and always will. Kids will have so much fun with these adorable felt stick horses.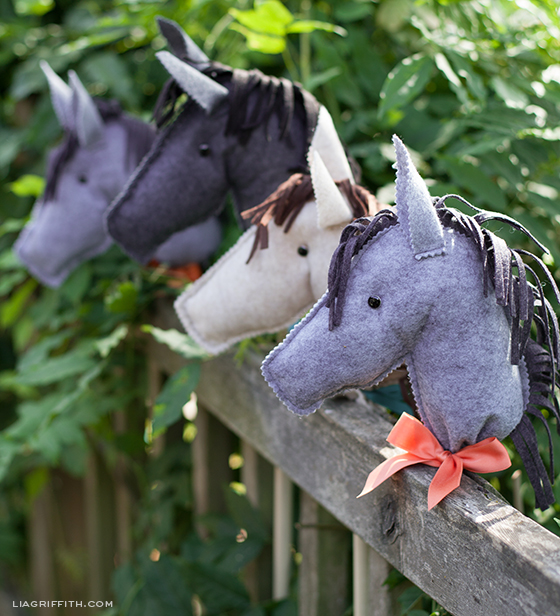 DIY Felt Stick Horses via Lia Griffith
Bow Pouch
Isn't this darling?! This bow pouch looks store bought. It's fairly easy to put together and not too expensive.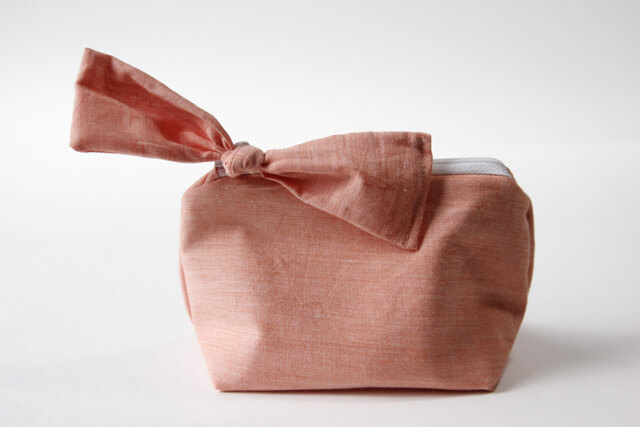 Little Zippered Bow Pouch
Toy Animal Storage Jars
What a fun idea! These painted toy animals look so cool on top of these jars and kids would love it. Fill a jar with candy for a really neat gift!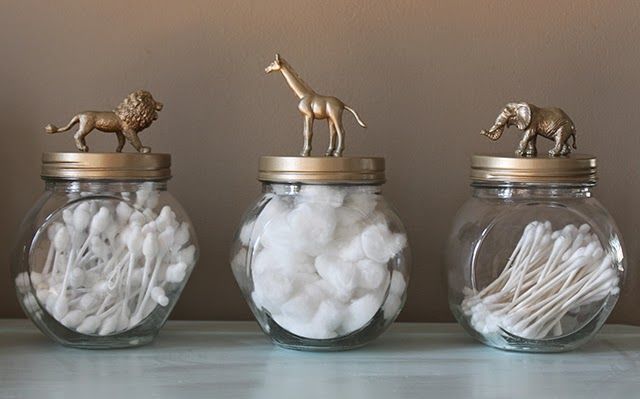 DIY Toy Animal Storage Jars via Oh So Lovely
Orange Bath Bombs
In my opinion, some of the greatest gifts are self-care gifts. These yummy smelling orange bath bombs are so relaxing.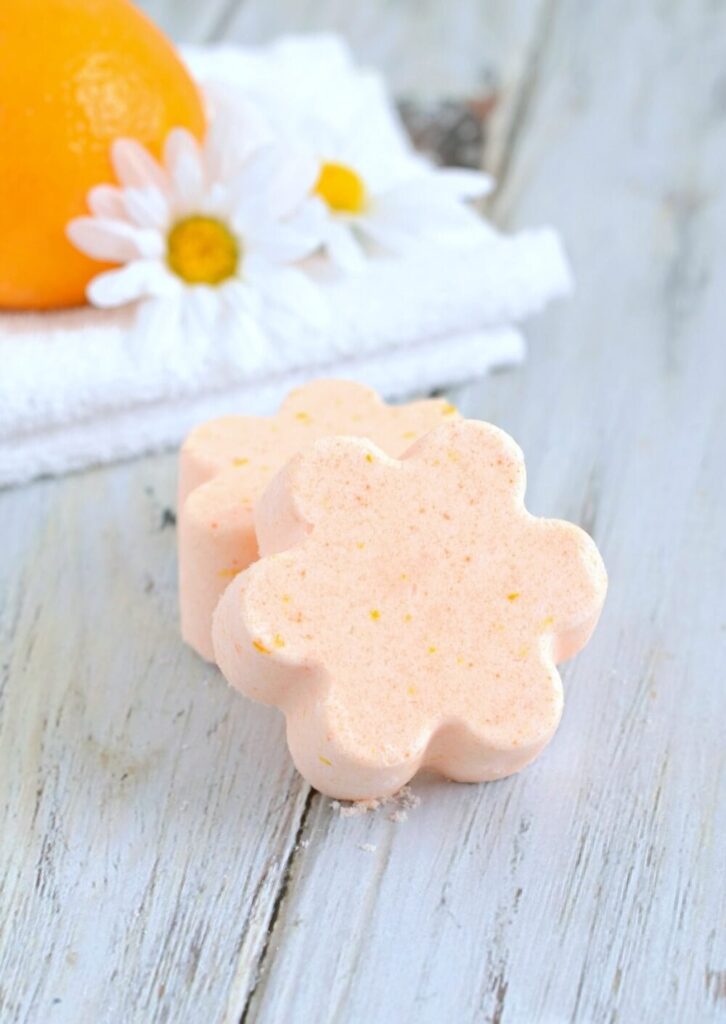 Painted Mug
How cute is this?! Get creative with customizing your own painted mug. I love how this one is filled with hot coco mix. Yum!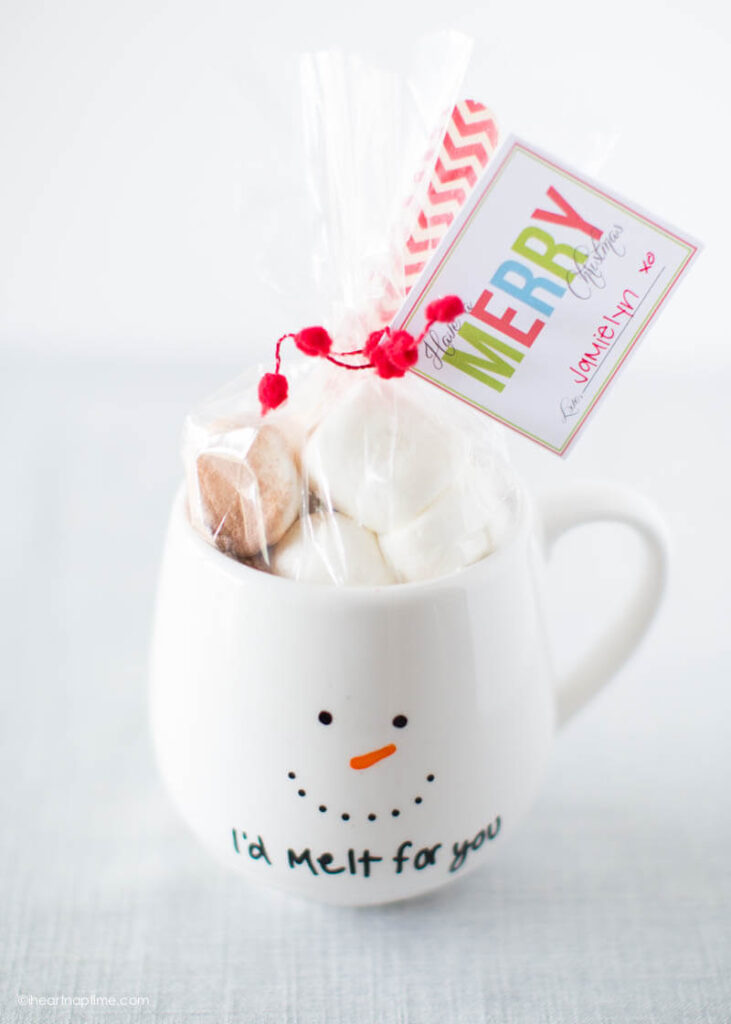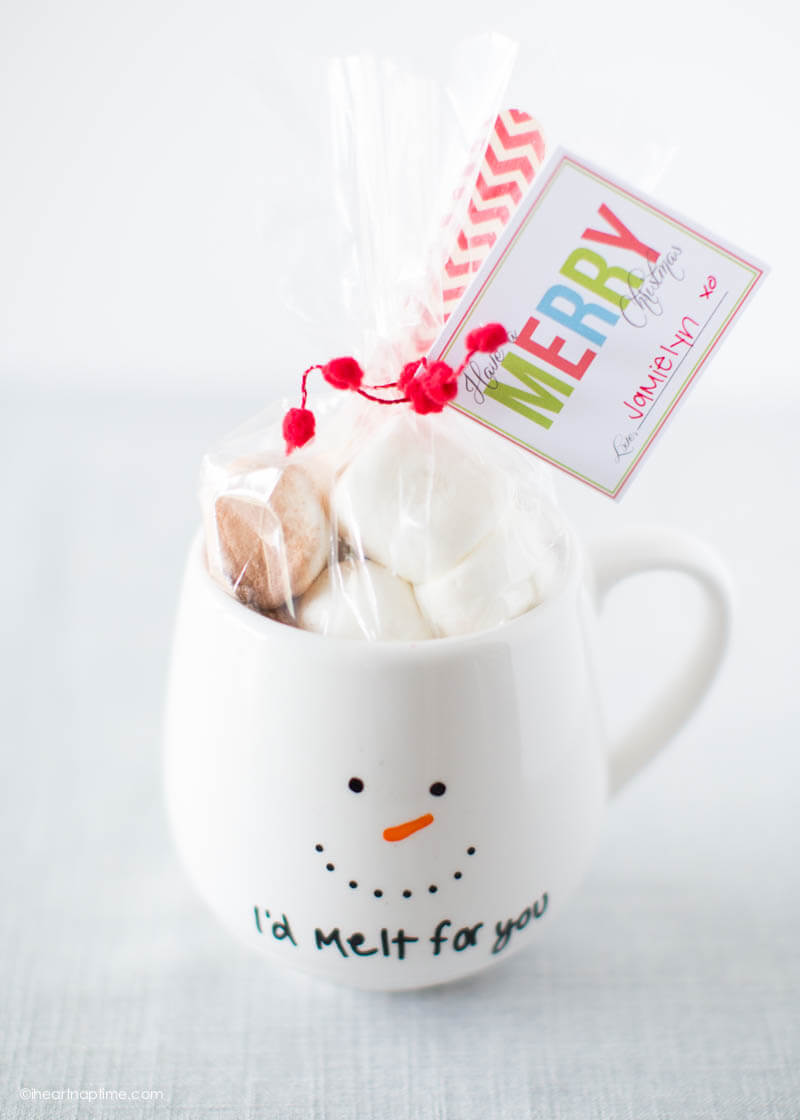 Succulent
Plants are awesome gifts! They not only fabulous sitting on the window seal but they brighten up the space.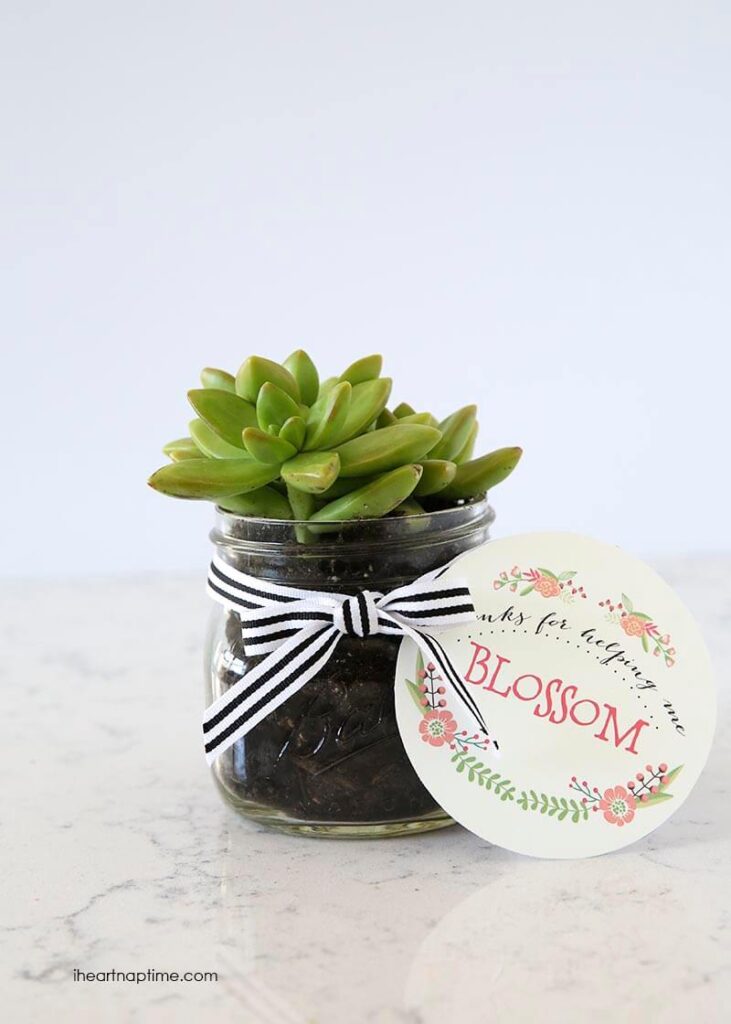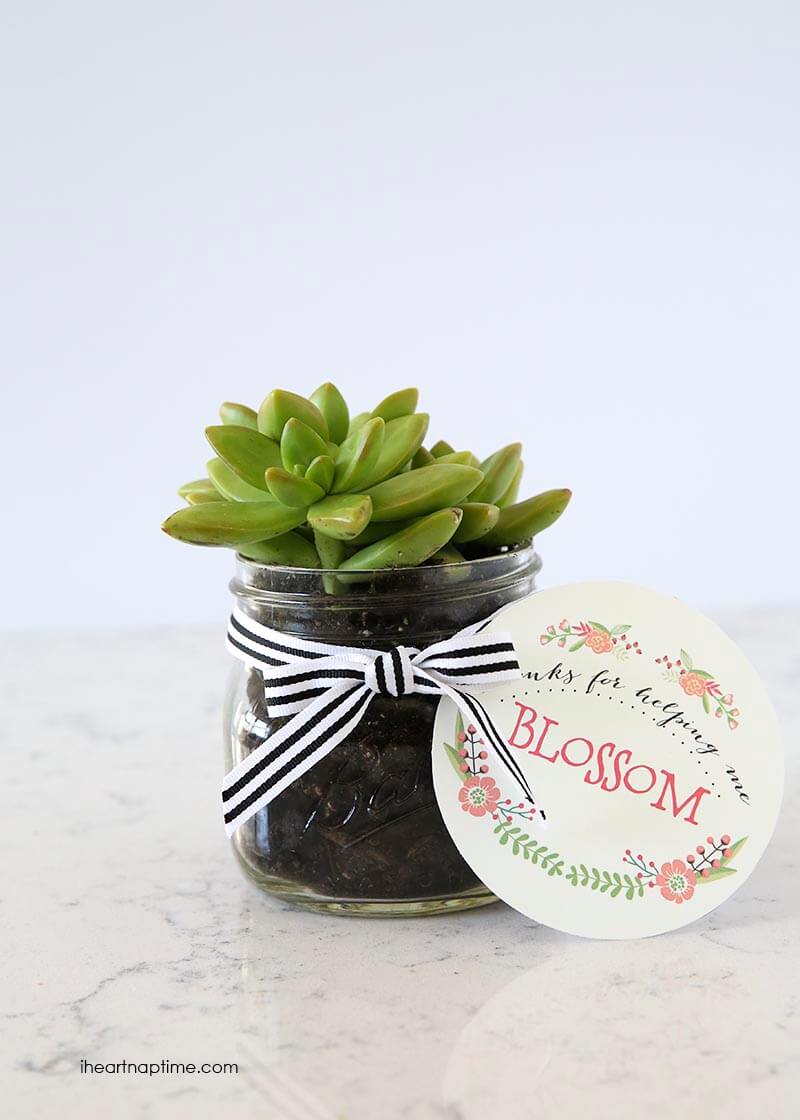 Sugar Scrub
Do you know someone that deserves a little time for themselves? Here's a great recipe for vanilla sugar scrub.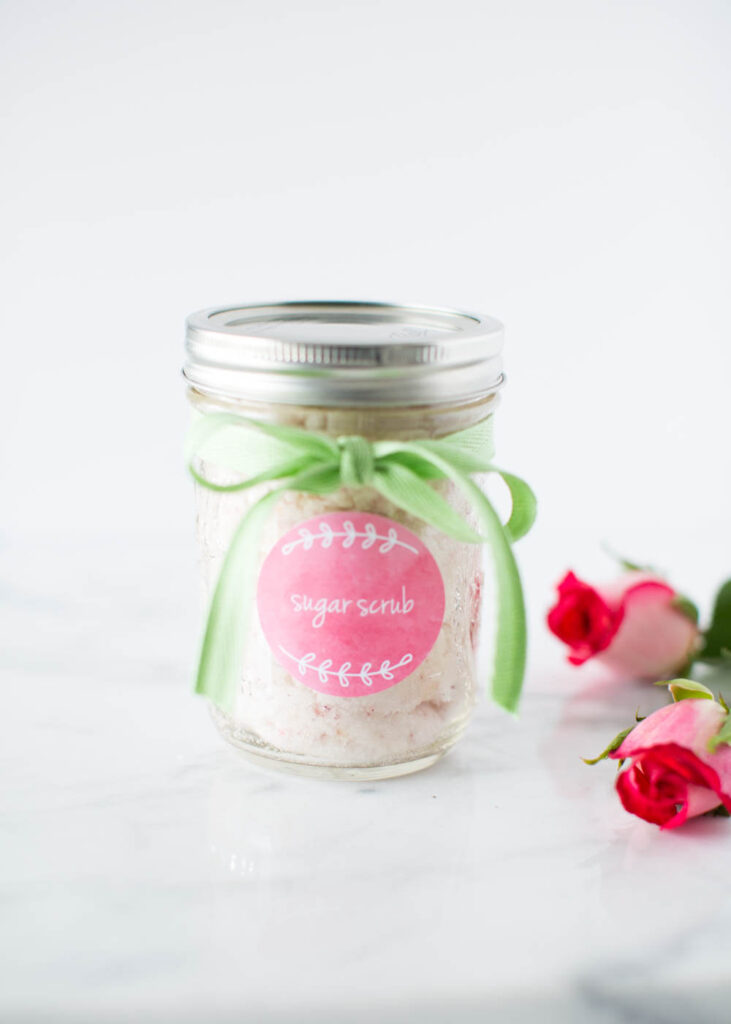 Flavored Butter
Berry, honey, garlic…wow looks amazing! Flavored butter is a creative gift that tastes amazing on homemade bread.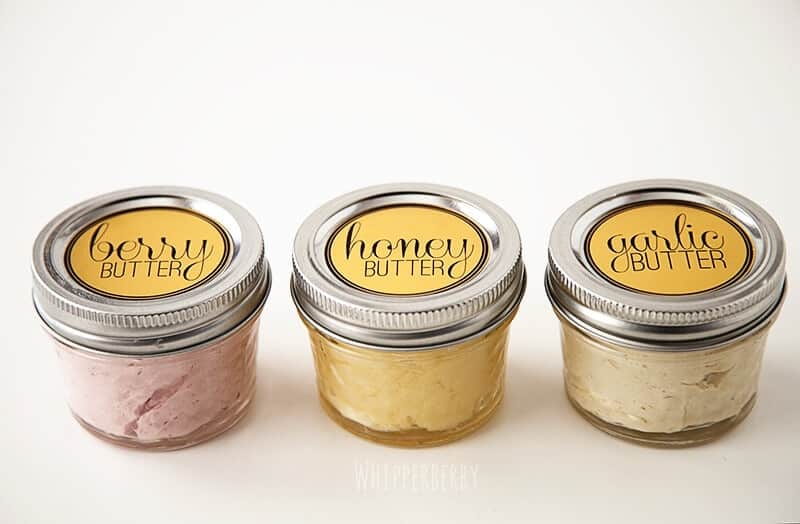 Sweet and Savory Compound Butter with Free Printable via I Heart Naptime
Caramel Apple Butter
If you love making gifts in bulk then this one is for you! I love apple butter and my mouth is watering just thinking about adding caramel to it!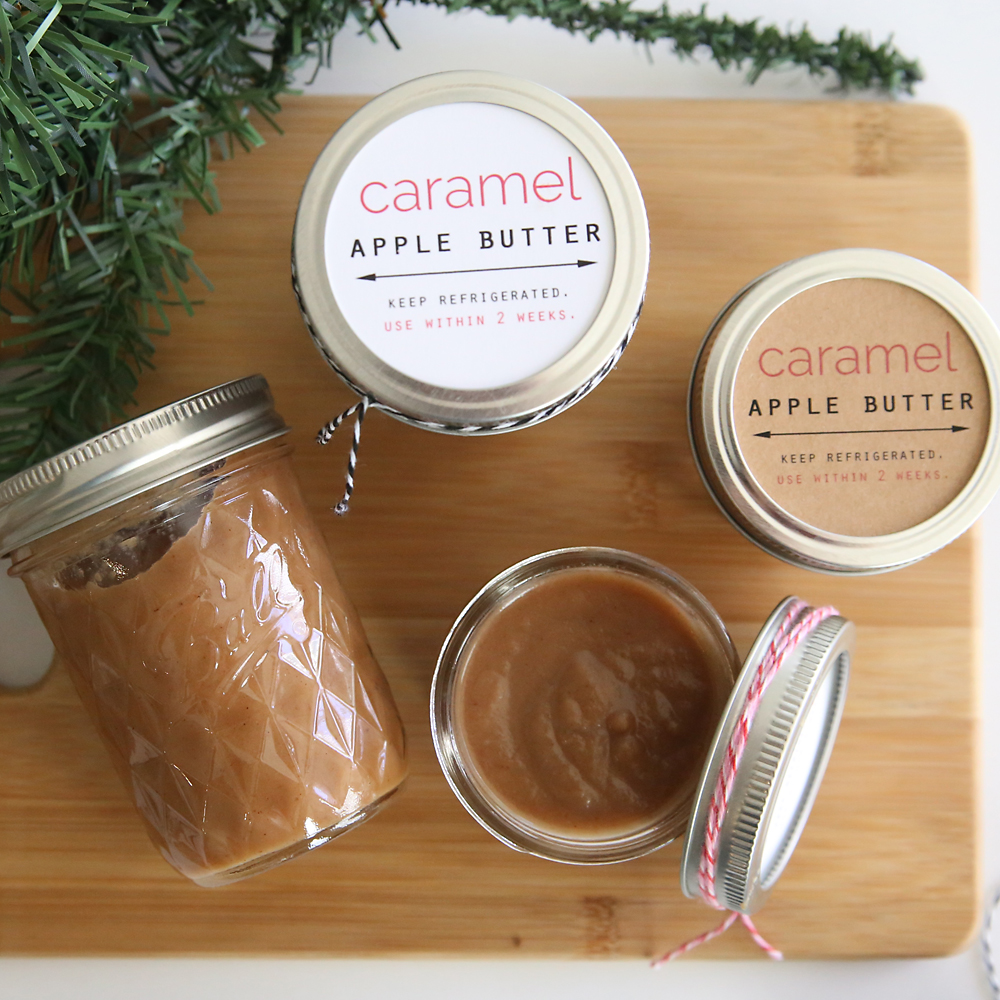 Crockpot Caramel Apple Butter via It's Always Autumn
Sharpie Coasters
Did you know you can make a breathtaking coaster with a sharpie and some alcohol? These sharpie coasters are one of a kind and make wonderful gifts.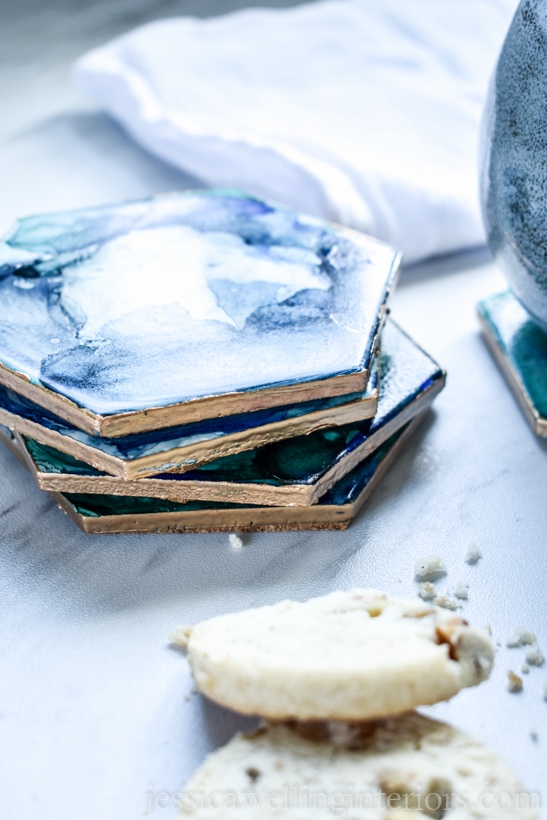 Easy DIY Coasters with Sharpies and Alcohol via Jessica Welling
Room Spray
Everyone loves it when their house smells good. These room sprays are beautiful and will get used!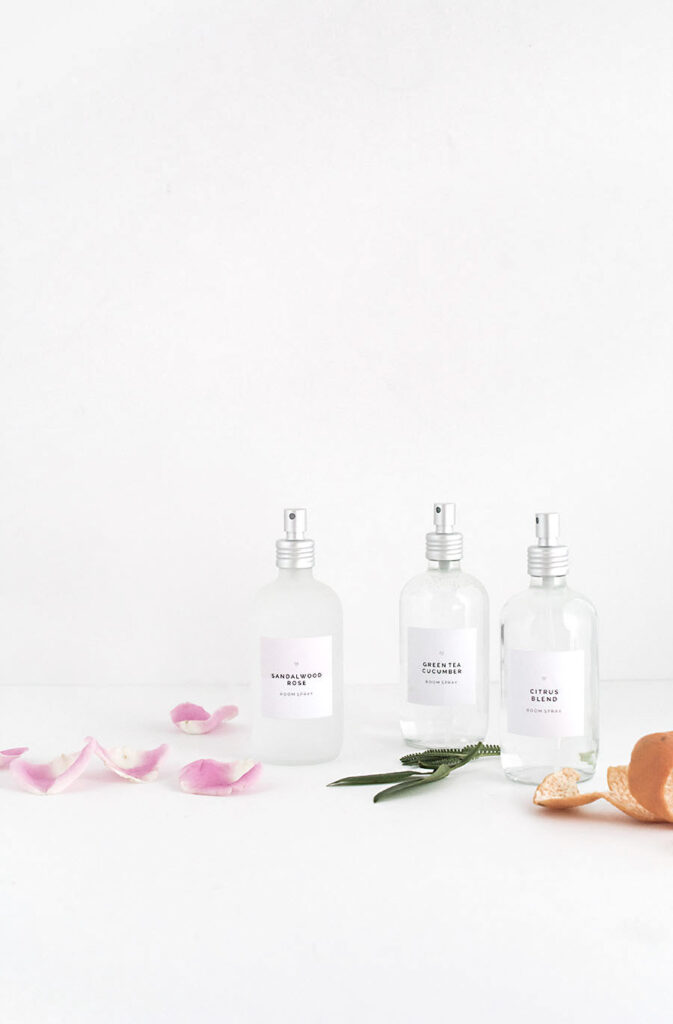 DIY Room Sprays with Printable Labels via Homey Oh My
Painted Kitchen Utensils
Sometimes adding a touch of paint can make all the difference. Give an original gift this year with these unique DIY painted kitchen utensils.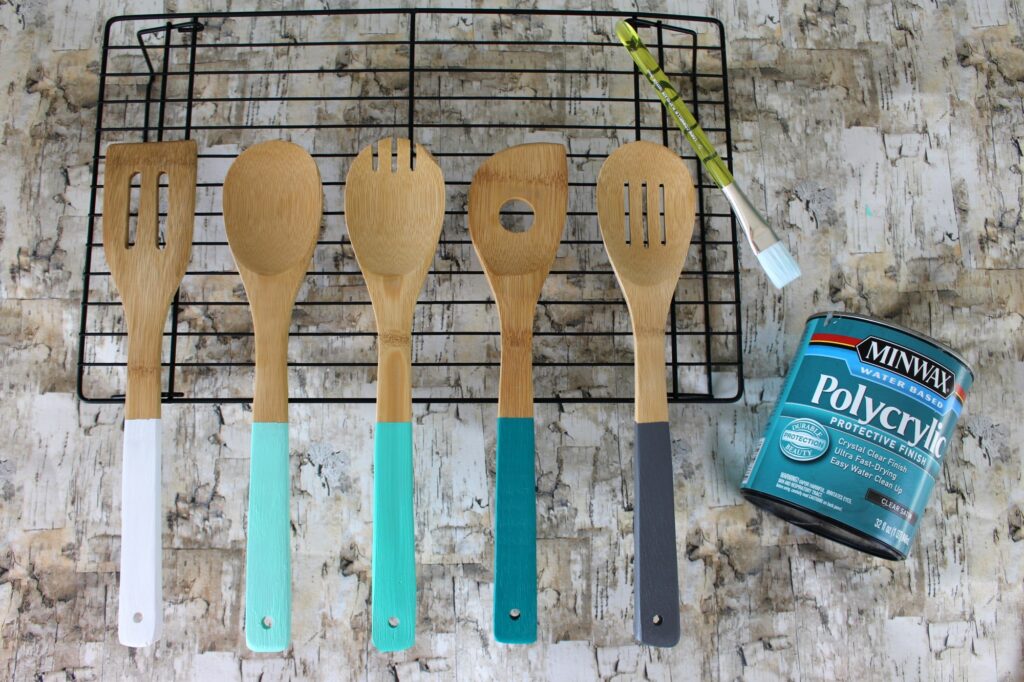 DIY // Painted Kitchen Utensils via Within the Grove
Coupon Book
You can never go wrong with gifting a coupon book. This printable love coupon book is cute and requires little effort to assemble.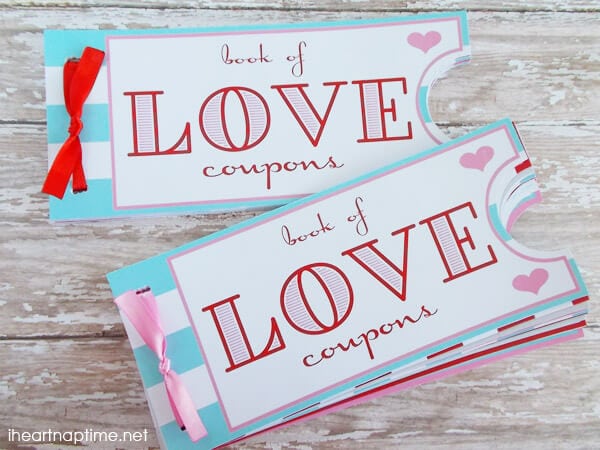 More DIY Fun