DIY Painted Mug Gift Idea
DIY Painted Mug gift idea – an easy and affordable way to make a personalized gift!
These mugs make the perfect holiday gift for friends and family and are so fun to make! You can get creative with different styles and colors. The possibilities are endless!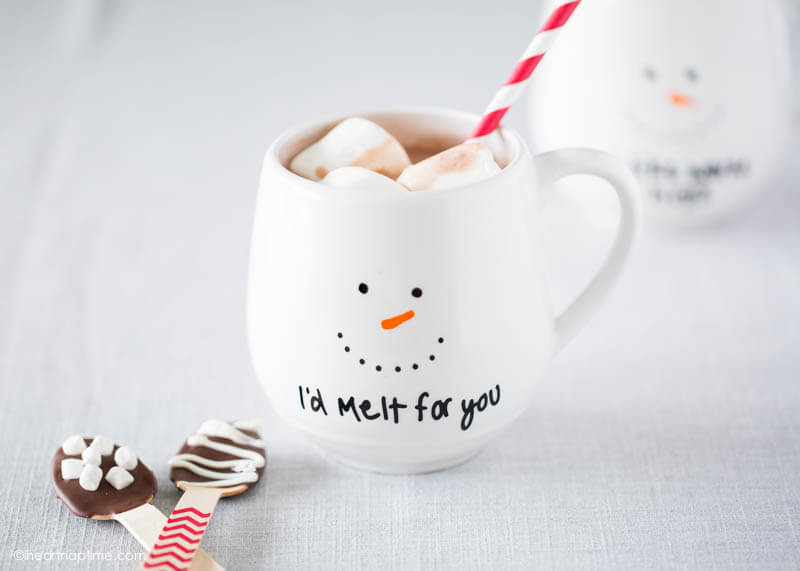 I made two different versions of the snowman mug. One saying "I'd melt for you" and the other saying "I like warm hugs." Cheesy and totally appropriate for an adorable snowman mug. 😉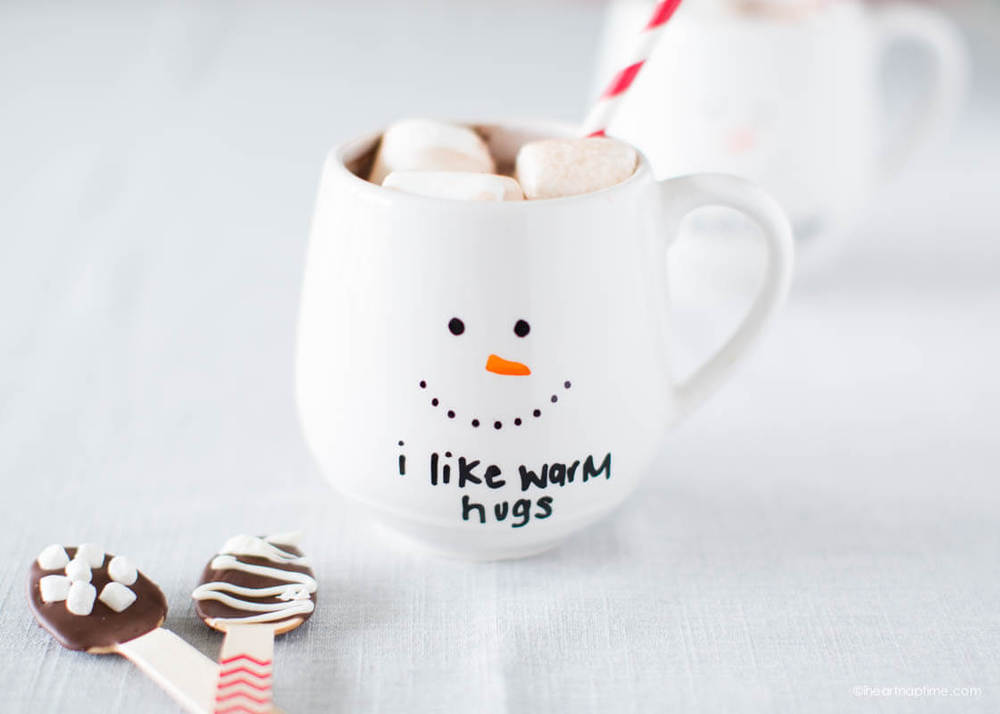 I also made these adorable chocolate spoons to go with them. For those, all I did was dip these wooden spoons in chocolate and decorated with sprinkles and mini marshmallows.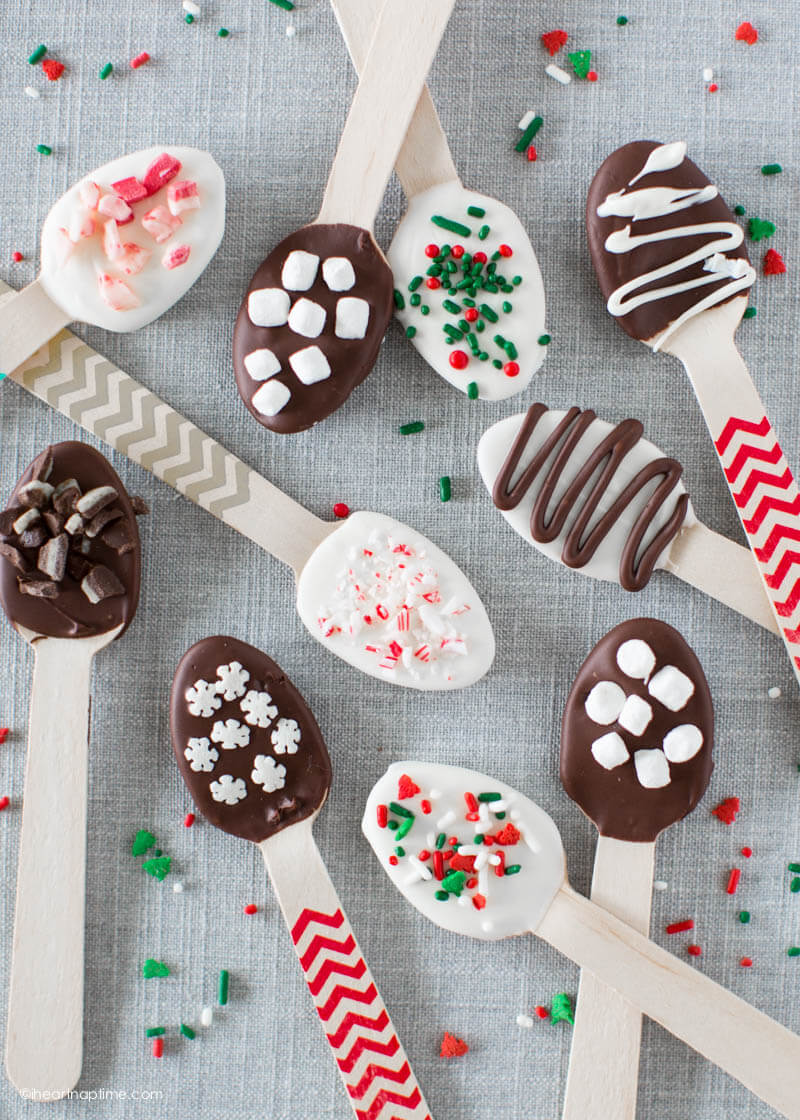 These mugs were super easy to make thanks to the PaintedbyMe markers. Finally markers that won't wash away and are food safe!
For the snowman, all I did was dots for the eyes and nose and a little orange nose.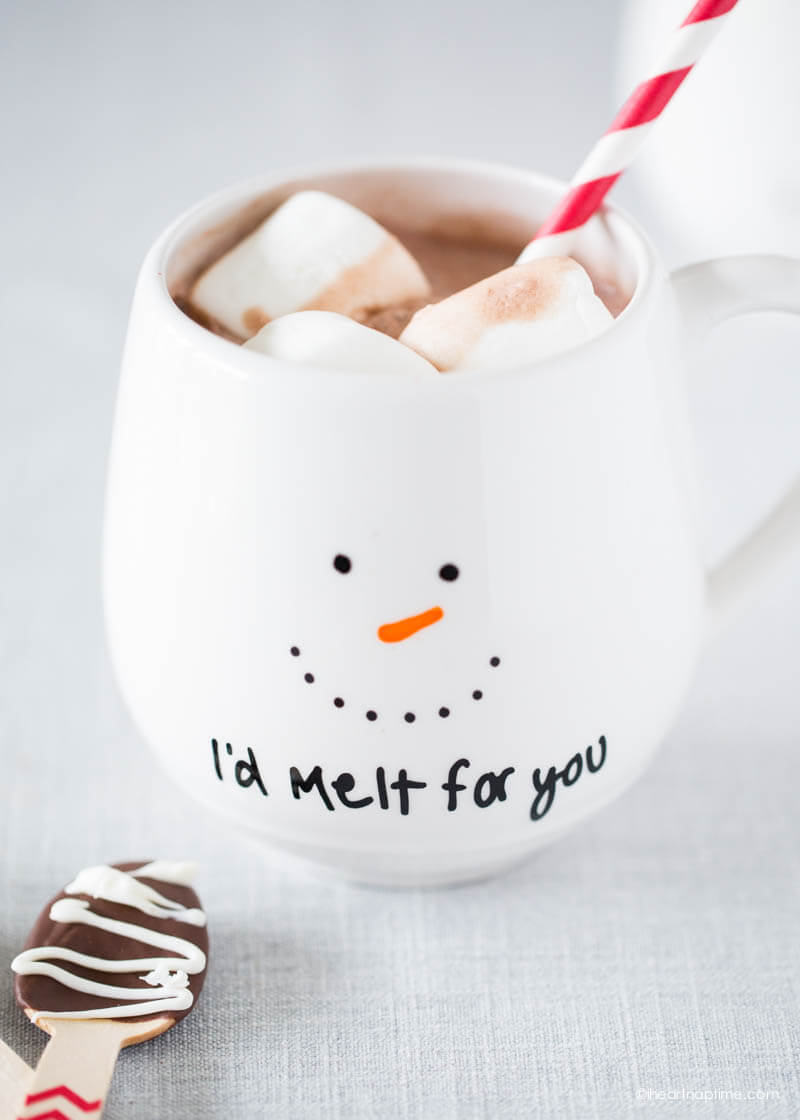 You can easily wrap these up and make a cute gift as well! You can download the free printable tags I shared last year HERE.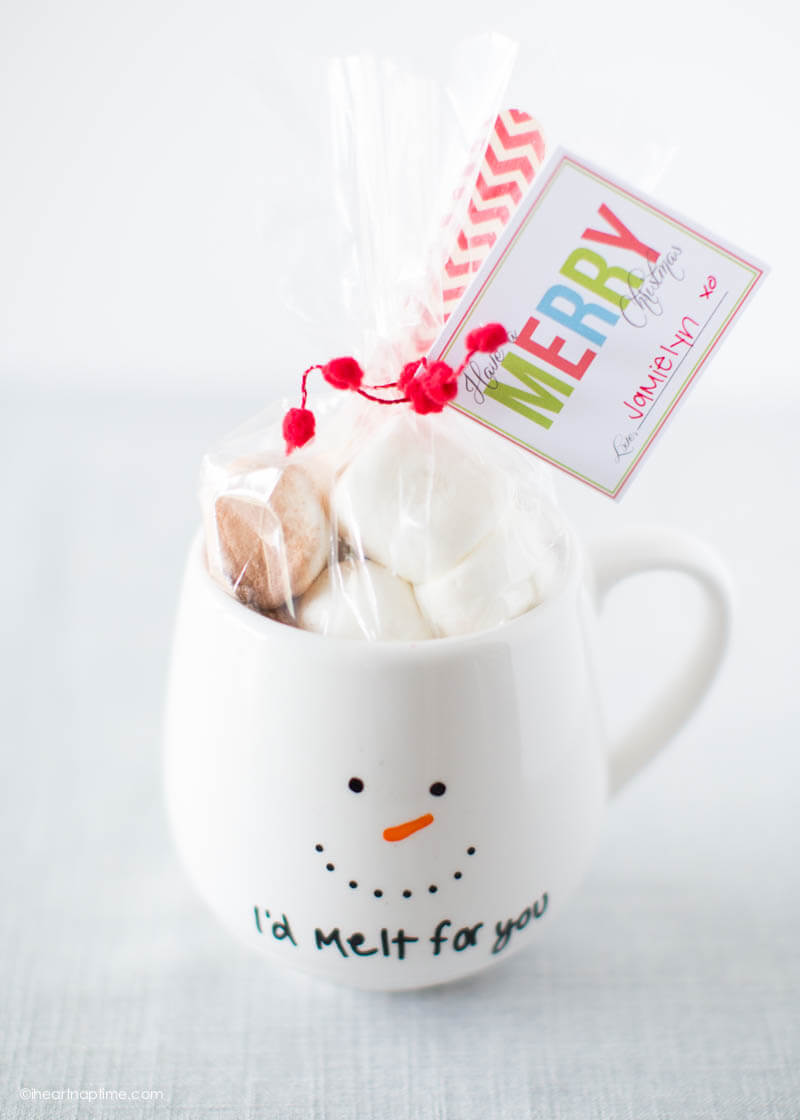 Here's the supplies you'll need to make these mugs:
Instructions:
Color your design onto your mug. If you don't like it, you can easily wash it off (before you bake it) with warm water.
Once you're happy with your design bake it at 375ºF for 40 minutes.
Turn off the oven and allow to cool before handling.
These mugs (when used with the PaintedbyMe markers) are food, microwave and dishwasher safe.
My kids also had a blast making their own mugs with the stencils. I'm thinking these would make great gifts for grandparents!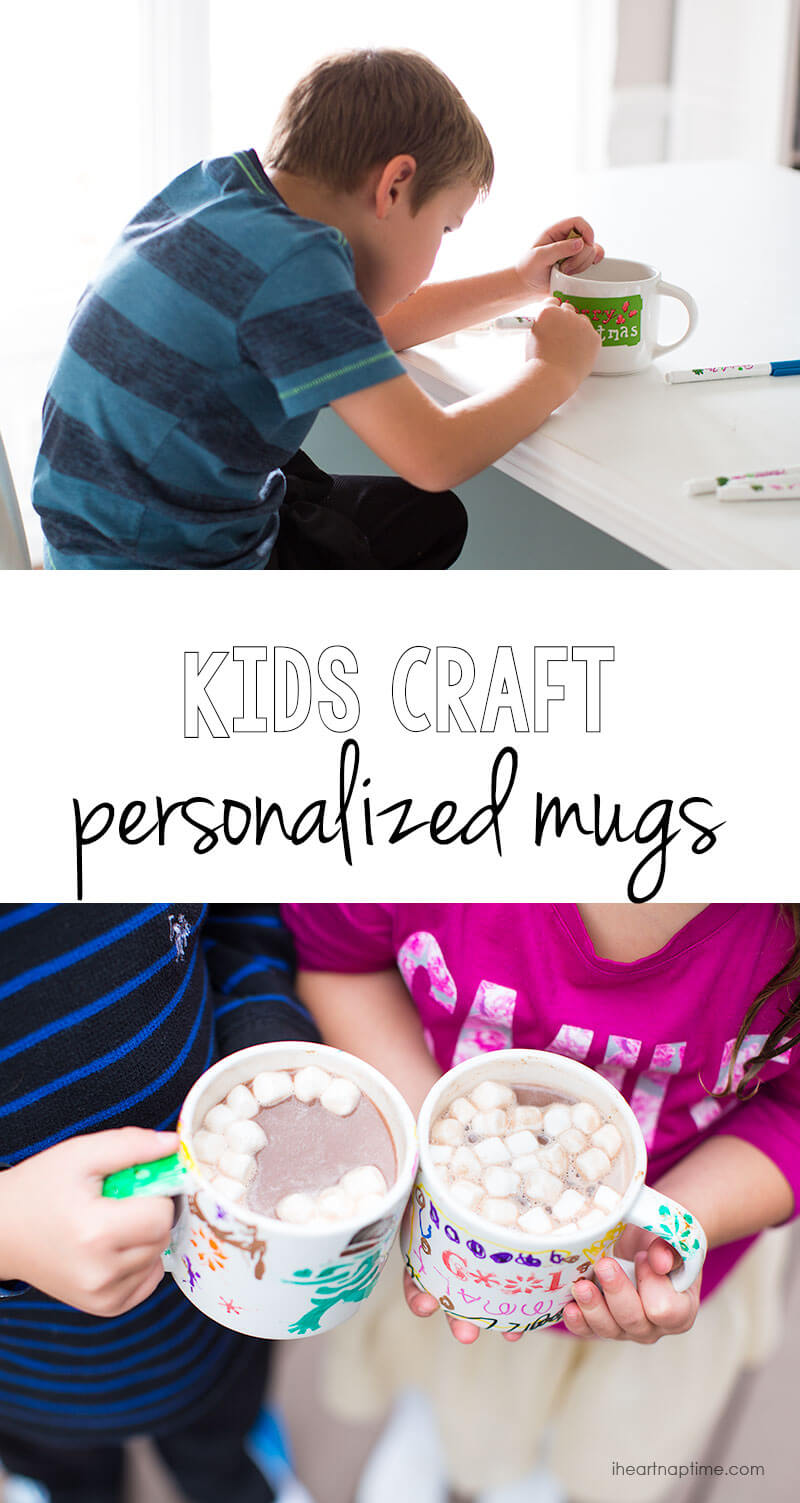 I couldn't help making a mug for my office as well. Because we all know I heart naptime. 😉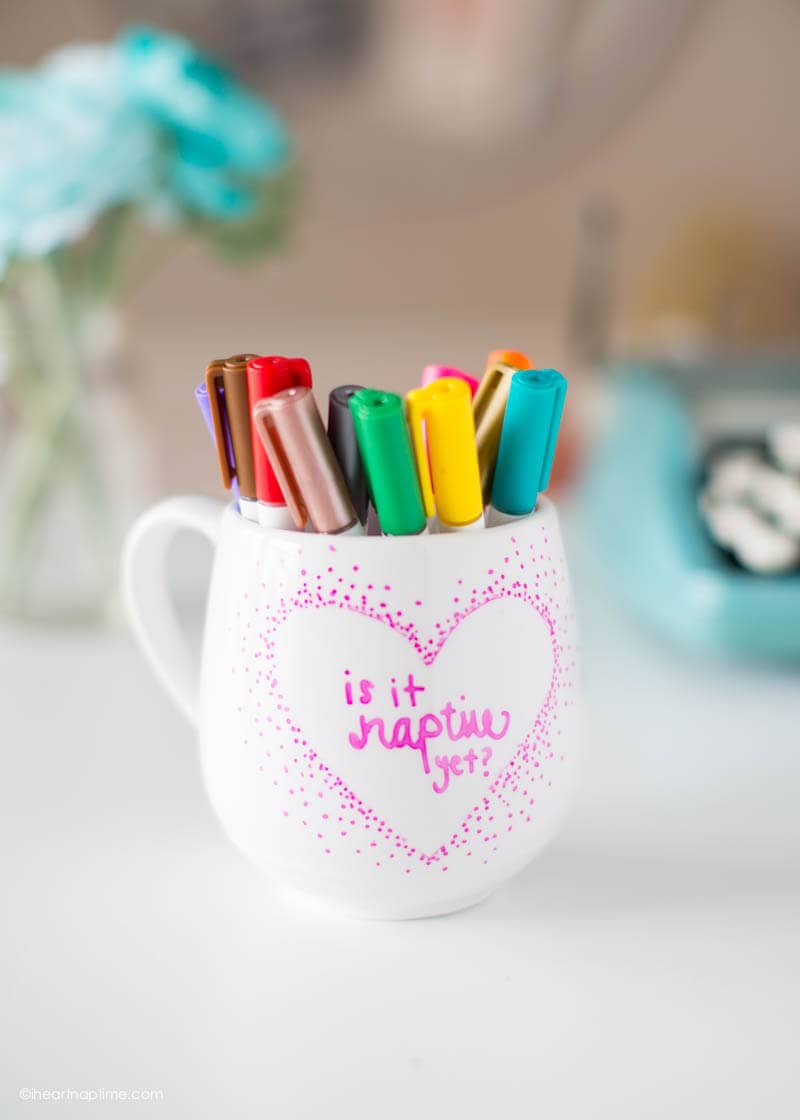 This post was brought to you by PaintedbyMe.