I wasn't planning on posting again today, but I had to share this post with you. This morning my kids and I created coffee filter snowflakes that we will be sending to Connecticut. The school boards in CT have gathered together and will be creating a winter wonderland for the children when they return. They need our help! This is such a simple act of service, that I think we can all get involved with. These snowflakes are simple to make and are very inexpensive. My kids loved making these and I think yours will too. Please read the official e-mail below.
Welcome Students to a Winter Wonderland
When school resumes for Sandy Hook, it will be in a new building. Parent-volunteers are working to ensure that the students are welcomed back by a winter wonderland with the entire school decorated with as many unique snowflakes as possible.
Here is how I made my coffee filter snowflakes. They are very simple to make. You can find coffee filters at the Dollar Store. You could also just use plain white paper. Get creative!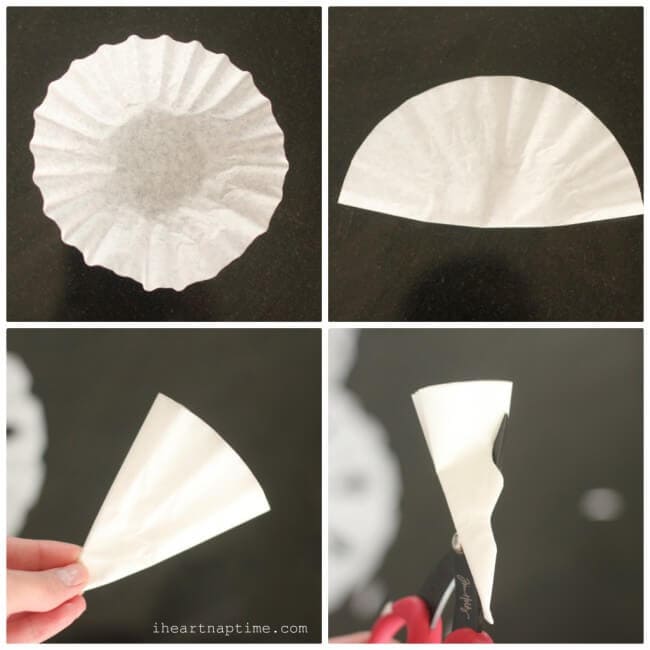 How to fold
fold your coffee filter in half
then fold it in half again.
fold it in half one more time
then cut out shapes on the outer edge.
For a variation you could even dip dye your snowflakes or add glitter for a fun effect!