DIY Christmas Tree {Poinsettia Flowers}
Hello there! Can you believe there are only FIVEmore days until Christmas?! My kids are beyond excited and SO AM I!! 🙂
Since there are only five days left, I thought now would be a good time to share my Christmas decor. 😉 Sorry it took me SO long!
Here are these fun flowers I made for my DIY Christmas tree. I LOVE how they turned out! They remind me of poinsettias, which I love!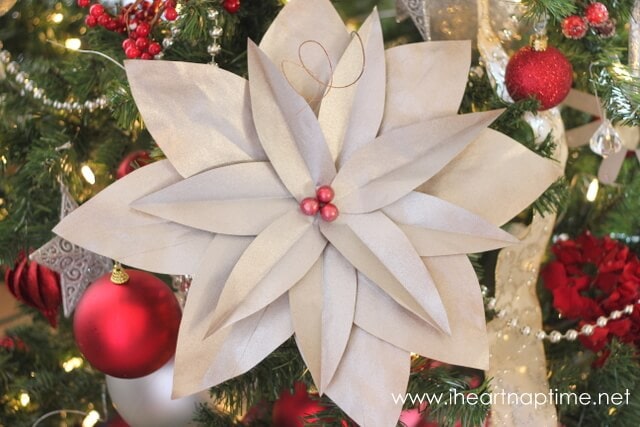 I wanted to create something for my tree this year that would make a statement but not have the high price tags of the large ornaments. I was inspired by my cute friend Destiny from A Place for Us and her brown paper bag flowers. I thought these would look awesome on my tree! 🙂 So want to see how I made them?
Here's what you'll need to get started:
brown paper bags (8 per flower)
scissors and hot glue
metallic spray paint
red berries
twine or string
The first thing you'll do is cut off the bottom of your bag. Make sure to save those for later (see the banner at the bottom of the post).
Cut out a leaf shape from your bag.
Peel apart the bag and keep the little leaves that fall out for the top layer.
Glue your leaves together creating your poinsettia.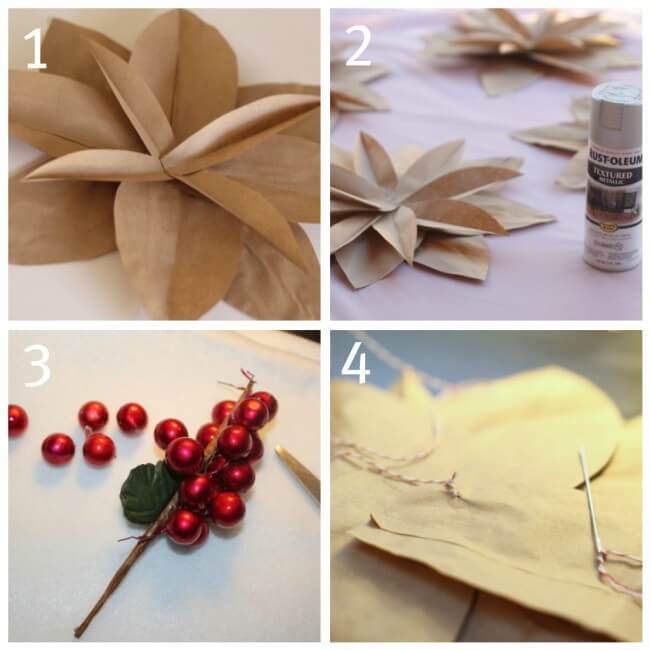 Glue your smaller leaves on top, creating a full flower.
Spray paint your flower with a LIGHT coat.
Add red berries to the center of your flowers.
Thread a piece of string through the middle of the flower so you can attach it to the tree.
These flowers are very simple to make and I love how they look on my tree.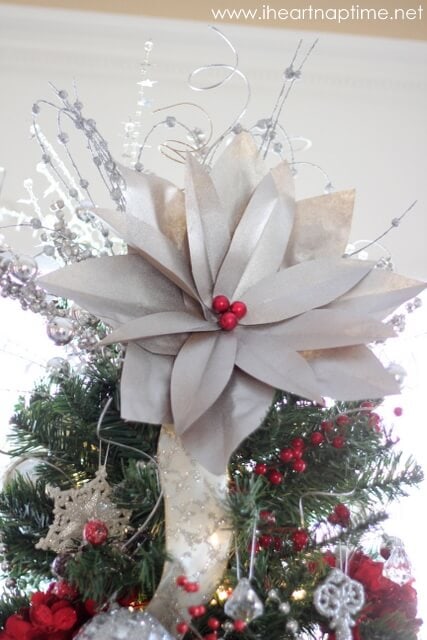 I wanted something unique for my tree topper and I think this turned out perfect!! I love it!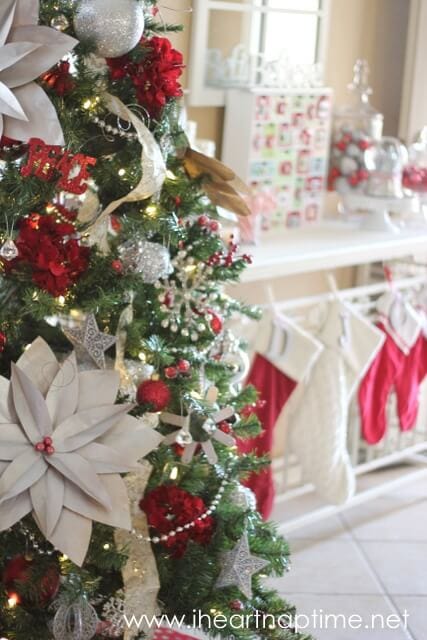 I also used the bottoms of my bags to create a banner. First I cut out a triangle from the bottom. Then I spray painted the pennants, cut out 'JOY' with my cutting machine and then attached it with ribbon.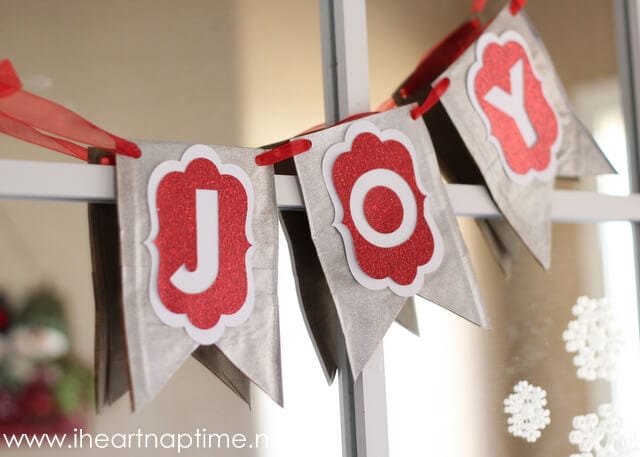 Can you believe that all of the poinsettias and the banner cost me less than FIVE bucks?! The most expensive part was the spray paint. These flowers could really be used for any holiday, and would be super cute as party decor!!
Thanks for reading. Hope YOU have a great day!