By Liz Fourez of Love Grows Wild for I Heart Nap Time
Hi again, friends! How many of you plant a garden each year? We got a late start planting our garden this year, but now that we have nice, healthy plants coming up, I wanted to make some garden marker signs to differentiate each plant. Of course, I couldn't just make any old signs… I jazzed up some wood boards with a fun, paint-splattered design complete with gorgeous gold lettering! You know you want some pretty signs like this in your garden too!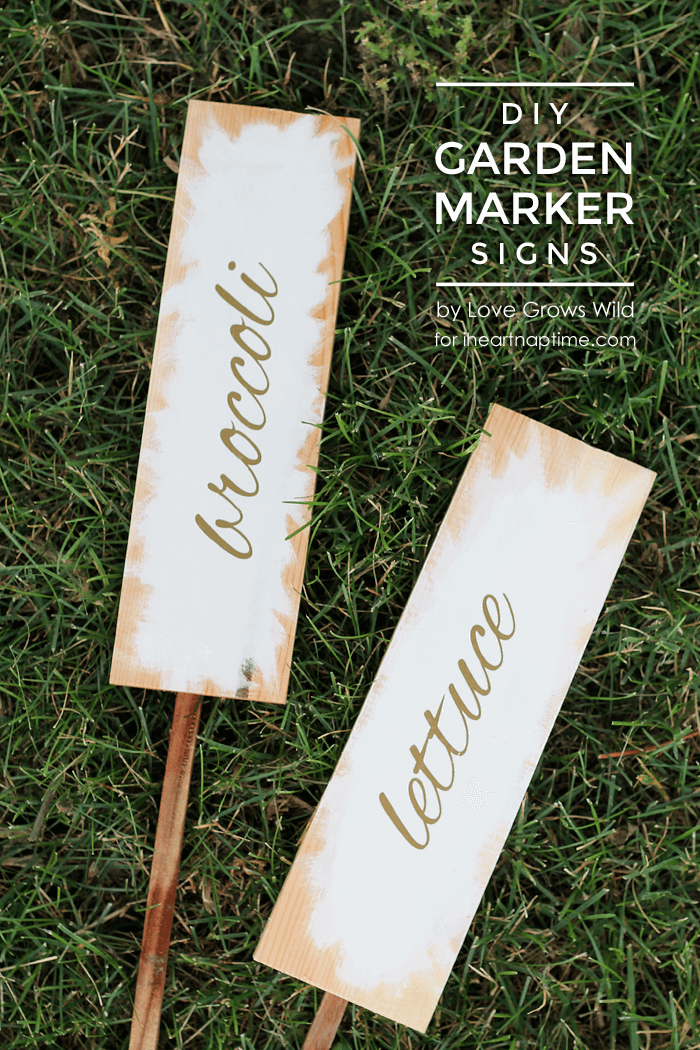 Supplies:
wood board
sandpaper
white paint & paint brush
gold vinyl/stickers or gold paint pen
clear polyurethane
garden stakes
screws & drill
Step 1: Cut the wood boards to your desired length and sand down any rough edges. I cut a 1×8 board into 12″ pieces, then cut each piece in 1/2 lengthwise. 
Step 2: Paint a rectangle in the center of your board, leaving about a 1″ border on each side.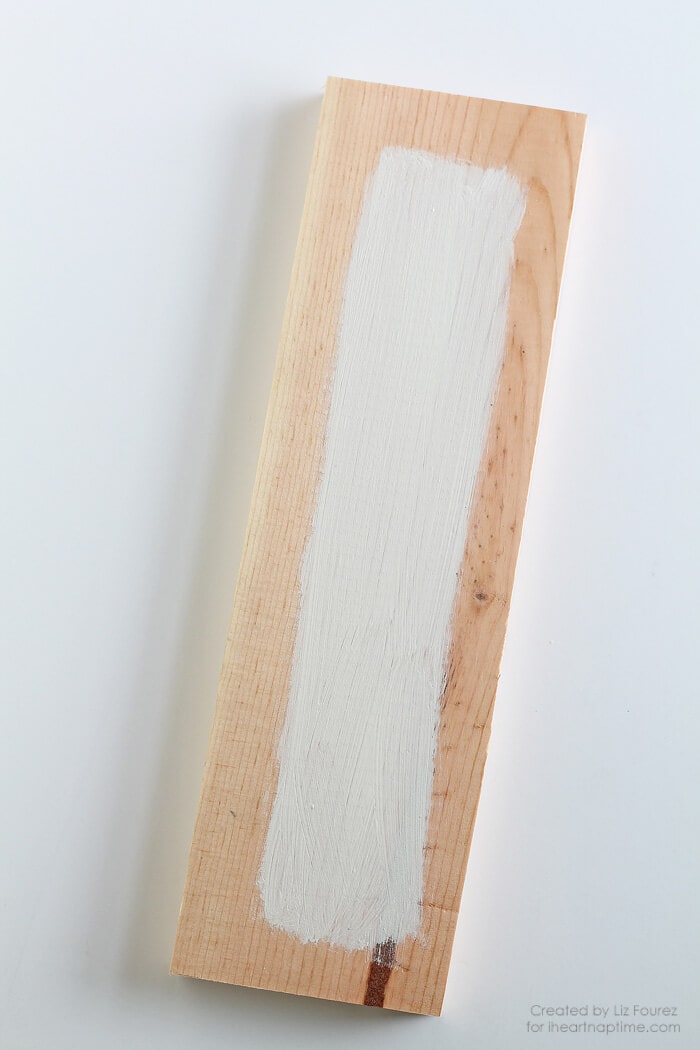 Step 3: Once dry, paint a second coat, feathering the paint outside the rectangle for a messy, paint-splattered look.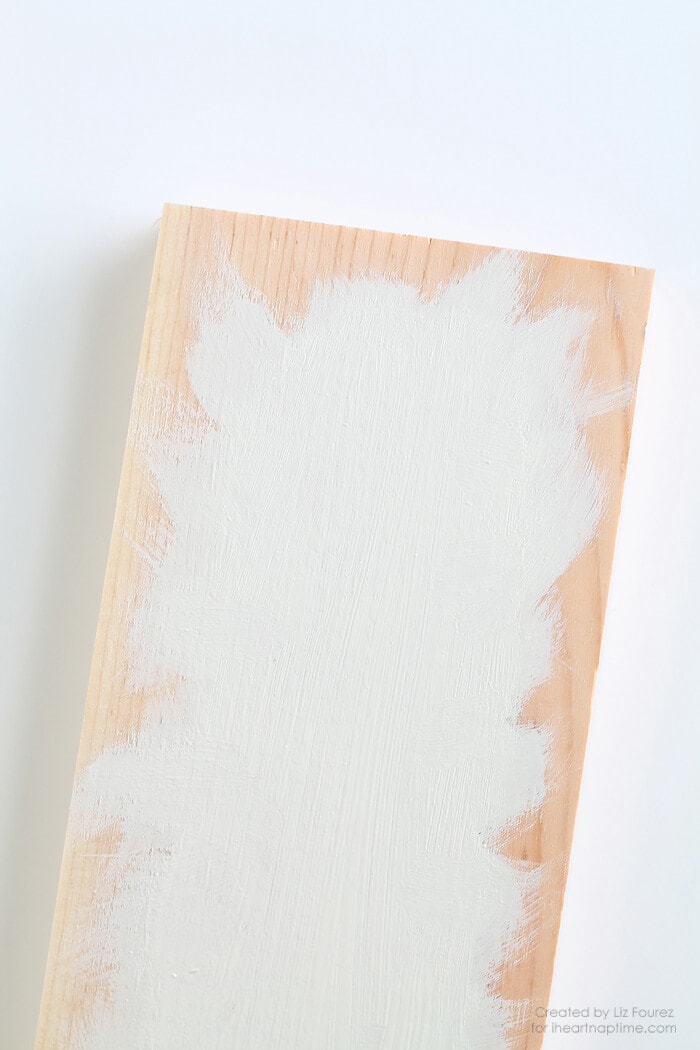 Step 4: Add the lettering for your garden markers, either with gold vinyl, stickers, or using a gold paint pen. I used my Silhouette CAMEO cutting machine to cut these letters out on vinyl using the Alex Brush font.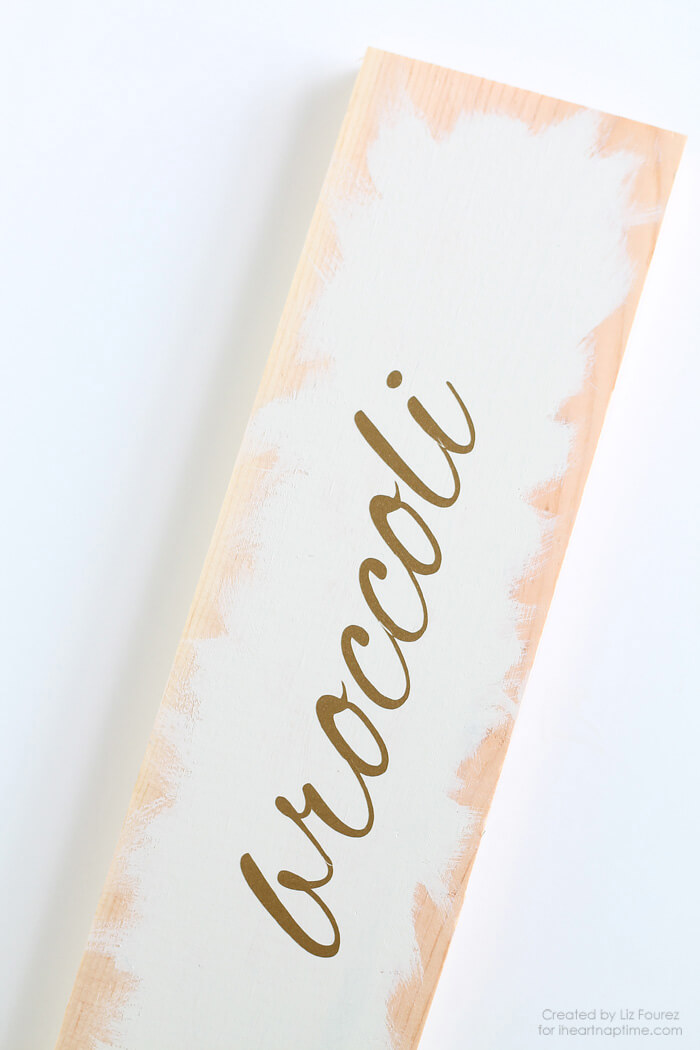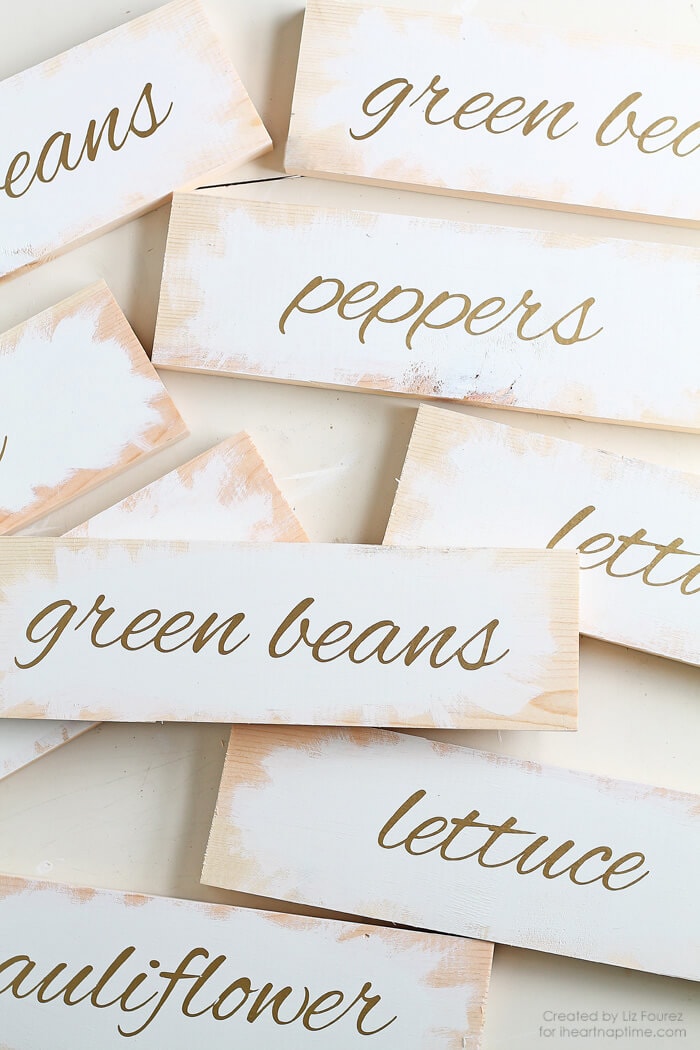 Step 5: Add a garden stake to the back of each sign using screws to attach the two pieces. I used 1″ screws for the small, narrow garden stakes seen in the photo below. 
Step 6: Seal the signs with clear polyurethane to protect them from the elements.
So what do YOU think? Isn't the combination of raw wood, white and gold so pretty? I love it! I'm not sure what we'll be able to grow this summer, but one thing is for certain… we will have some beautiful garden markers showing all our plants off!
What are you planting in your garden?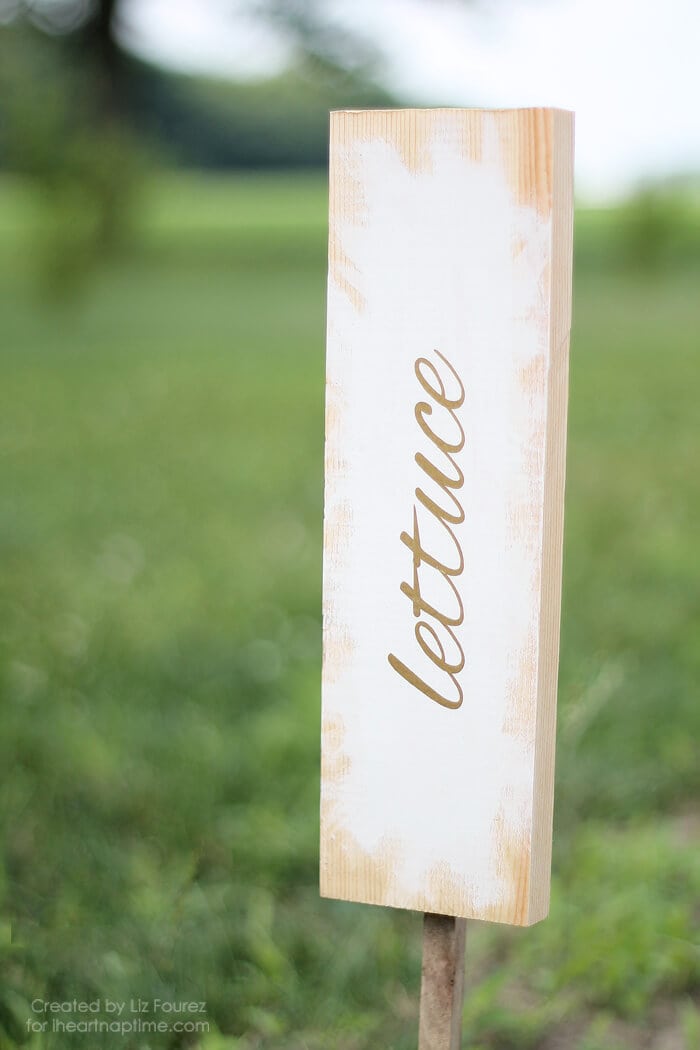 I hope you enjoyed today's project!
Be sure to stop by Love Grows Wild to see what other projects I've been working on lately: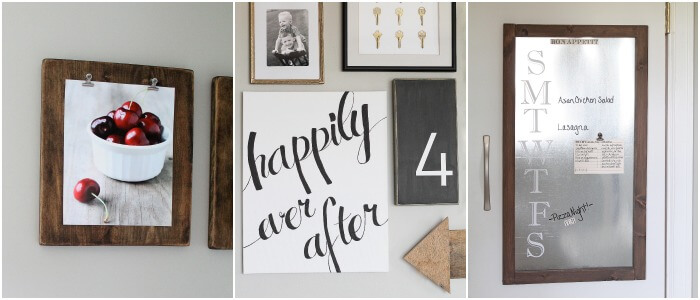 DIY Photo Clipboards // DIY Canvas Script Art // Galvanized Metal Menu Board
THANKS Liz for sharing this fun project during our Hello Summer Event! Click HERE to see more ideas from the event.