This homemade lemon sugar scrub makes a great gift idea. It will help exfoliate your hands and make them so soft!
I'm thrilled to be back with you this month sharing another amazing and simple DIY gift idea! This wonderful lemon sugar scrub is great not just for the mothers in your life, but also works great as a gift for your kids teacher or even as a little pampering gift to yourself.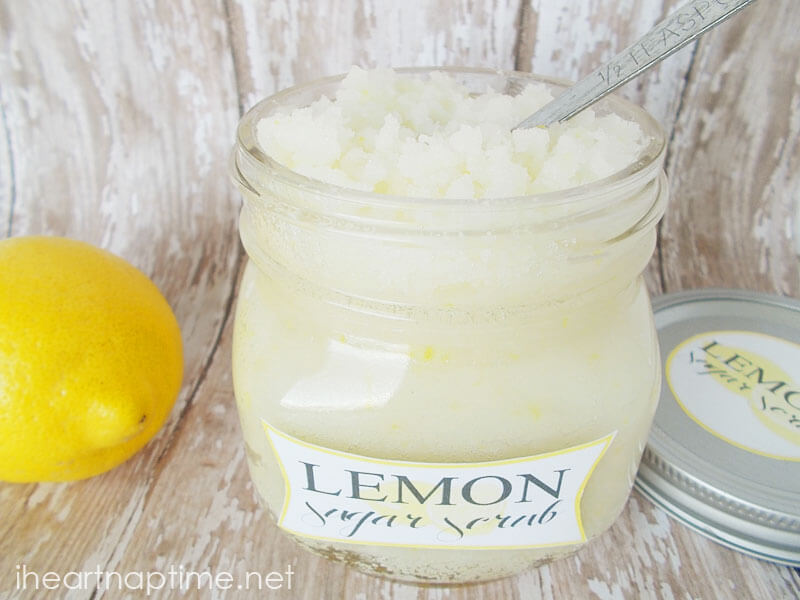 By the time spring rolls around, my hands and feet are always incredibly dry from the cold winter months. This sugar scrub will help combat that! Plus it only takes about 10 minutes to make. It is just as luxurious, if not more so, than the expensive scrubs you find in the store.
This is a great gift for all those special women in your life. Or even as a gift to yourself! So go ahead, treat yourself and make up 2 batches!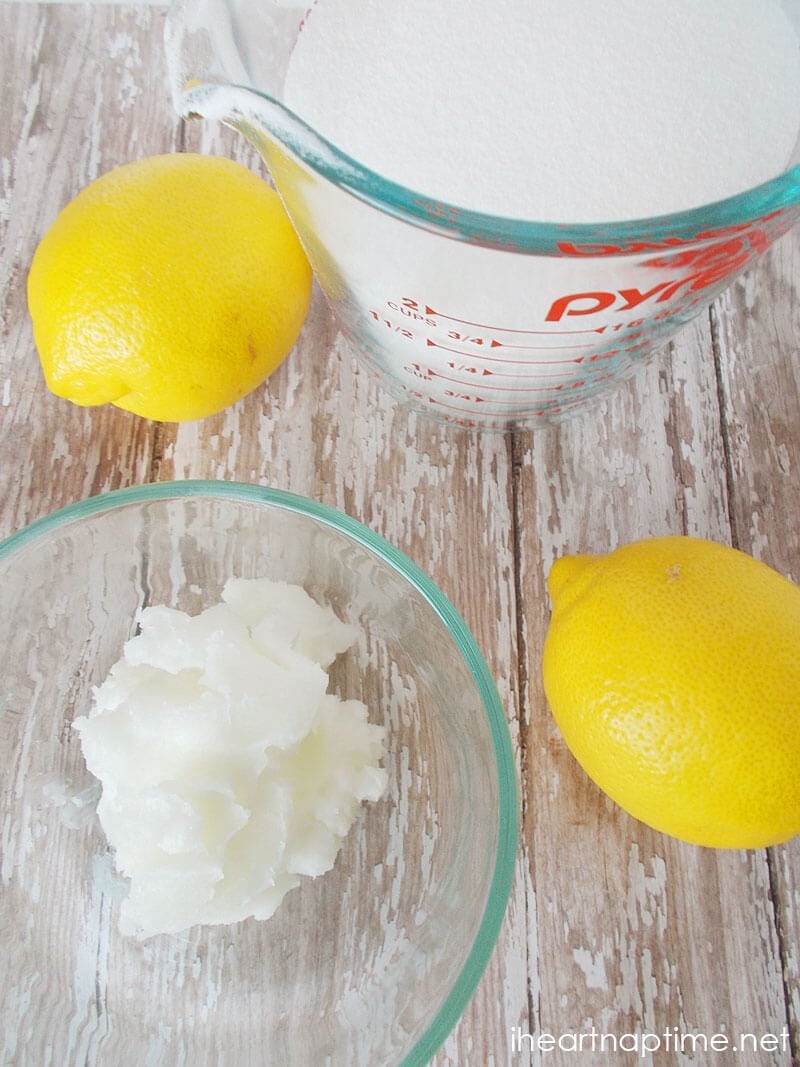 Ingredients
2 1/2 cups granulated sugar; divided

1/4 cup coconut oil , melted
10-15 drops lemon natural oils
Lemon zest (optional)
How to make lemon and sugar scrub
Place sugar in a large bowl. Set aside. Measure out 1/4 cup of coconut oil and place it in a microwave safe bowl. Heat coconut oil in the microwave for about 30 seconds, or until the oil is melted. Pour oil over sugar and mix to combine.
Add in lemon drops. If desired, add lemon zest for scent and color. Using a zester or small grater, zest the rind of 1 lemon. Stir to combine. If sugar scrub is still too "wet", add up to 1/4 cup more sugar until desired consistency is reached.
Then place the sugar scrub inside of a jar with a closed lid.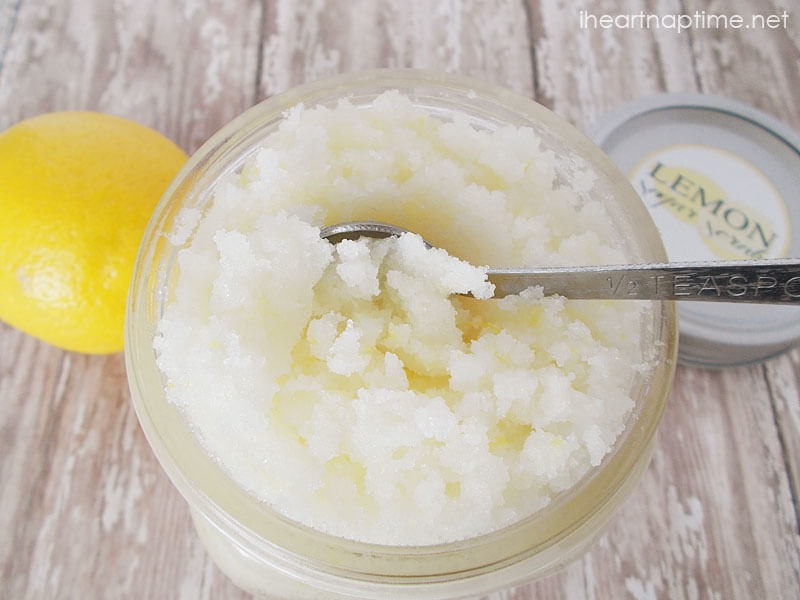 Instructions for use
Place about 1 teaspoon in your hand and scrub away! When you are done scrubbing, rinse thoroughly. The lemon gives off a wonderfully clean scent, the coconut oil helps to moisturize your skin, and the sugar helps to exfoliate!
How long will it keep?
The diy lemon sugar scrub is best if used within 1-2 months. It does not need to be refrigerated. Simply store it in a jar with a lid. And make sure to screw the lid on tightly after each use so it stays fresh!
Free printable label
I whipped up a few labels and printed them off on label paper and cut them out. I wanted to make them available to you too! There is a round version and a rectangular version.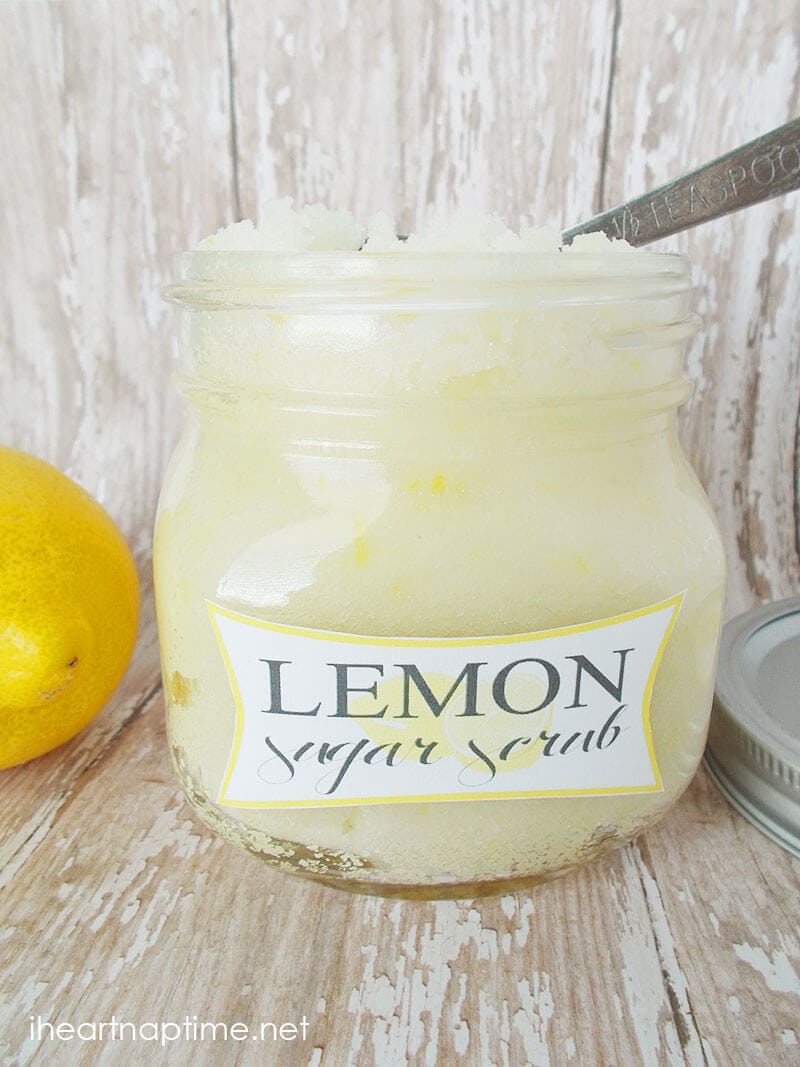 More sugar scrubs
This post was a contributor post from Talitha from Love, Pomegranate House.