Cucumber Mint Sugar Scrub
Cucumber Mint Sugar Scrub – So easy to make, and a great way to soften and revive dry, sluggish skin!
Hi! It's Kara from Creations by Kara with a DIY recipe for all-natural sugar scrub that you will love! I don't know about you, but during the winter months, my skin gets dry, itchy, and dull looking. I started using sugar scrub a couple weeks ago, and it has made a huge difference in the way my skin looks and feels!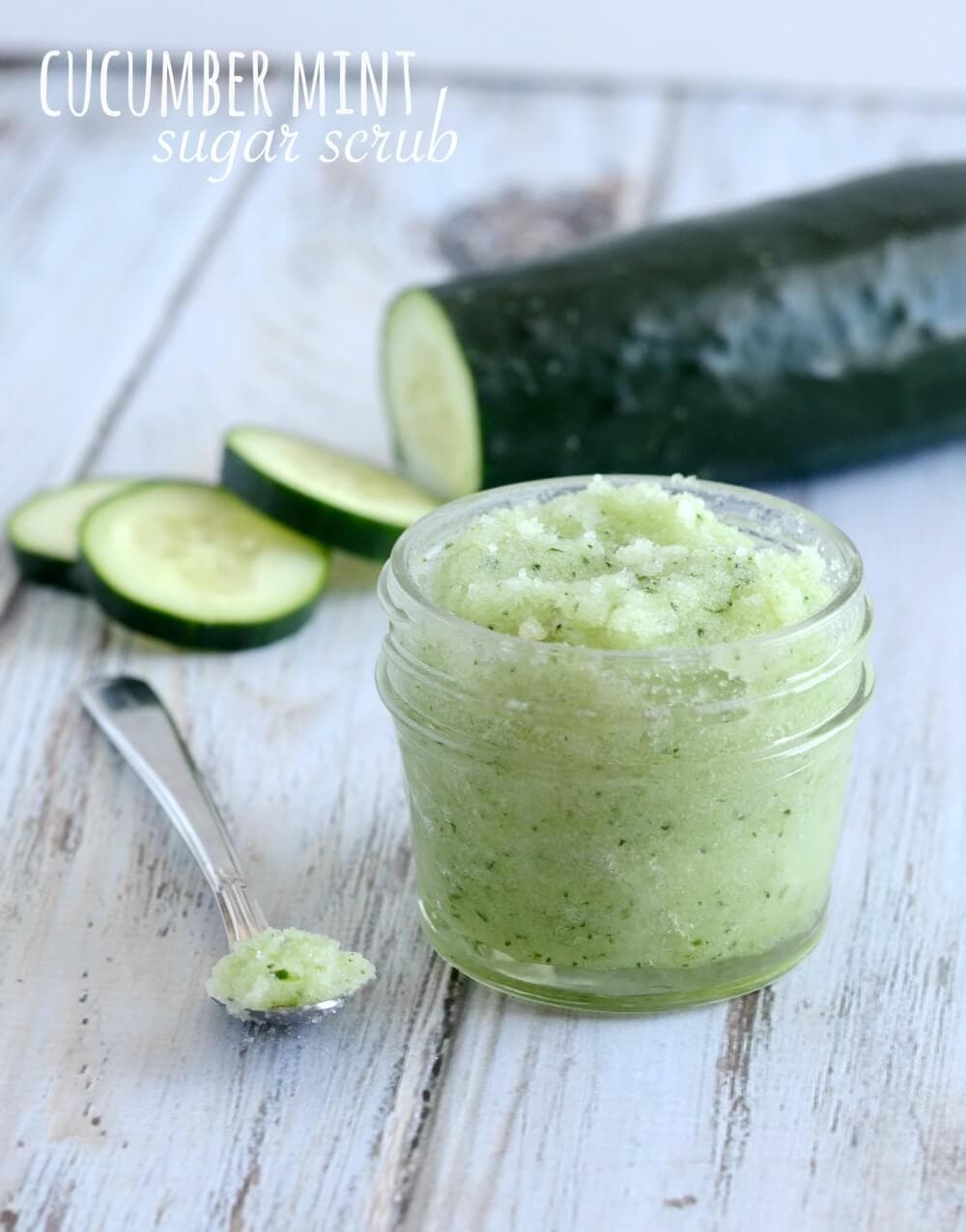 I've made other sugar scrubs before, but this time I decided to try adding cucumber. It's full of antioxidants, and is very soothing to the skin. There's a reason why people are always placing slices of cucumbers on their puffy eyes! I figured if it's good for the eyes, it's gotta be good for the rest of your skin as well. 🙂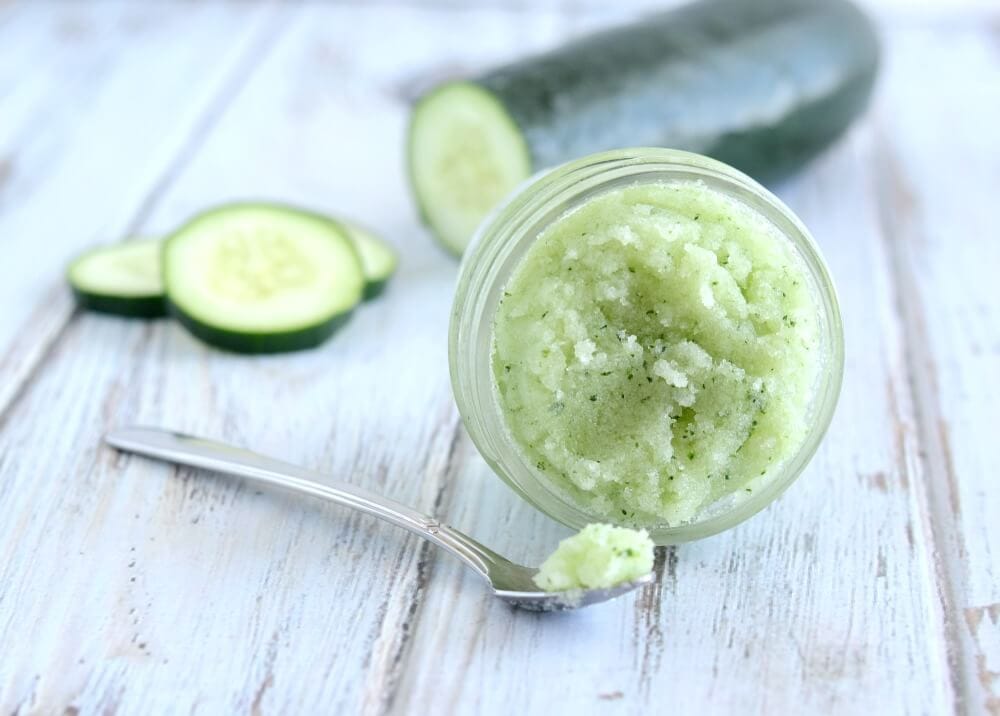 I also added some peppermint essential oil to the sugar scrub. I love the invigorating scent, and I think peppermint goes just perfectly with the green color of the cucumbers. This cucumber mint sugar scrub is a new favorite!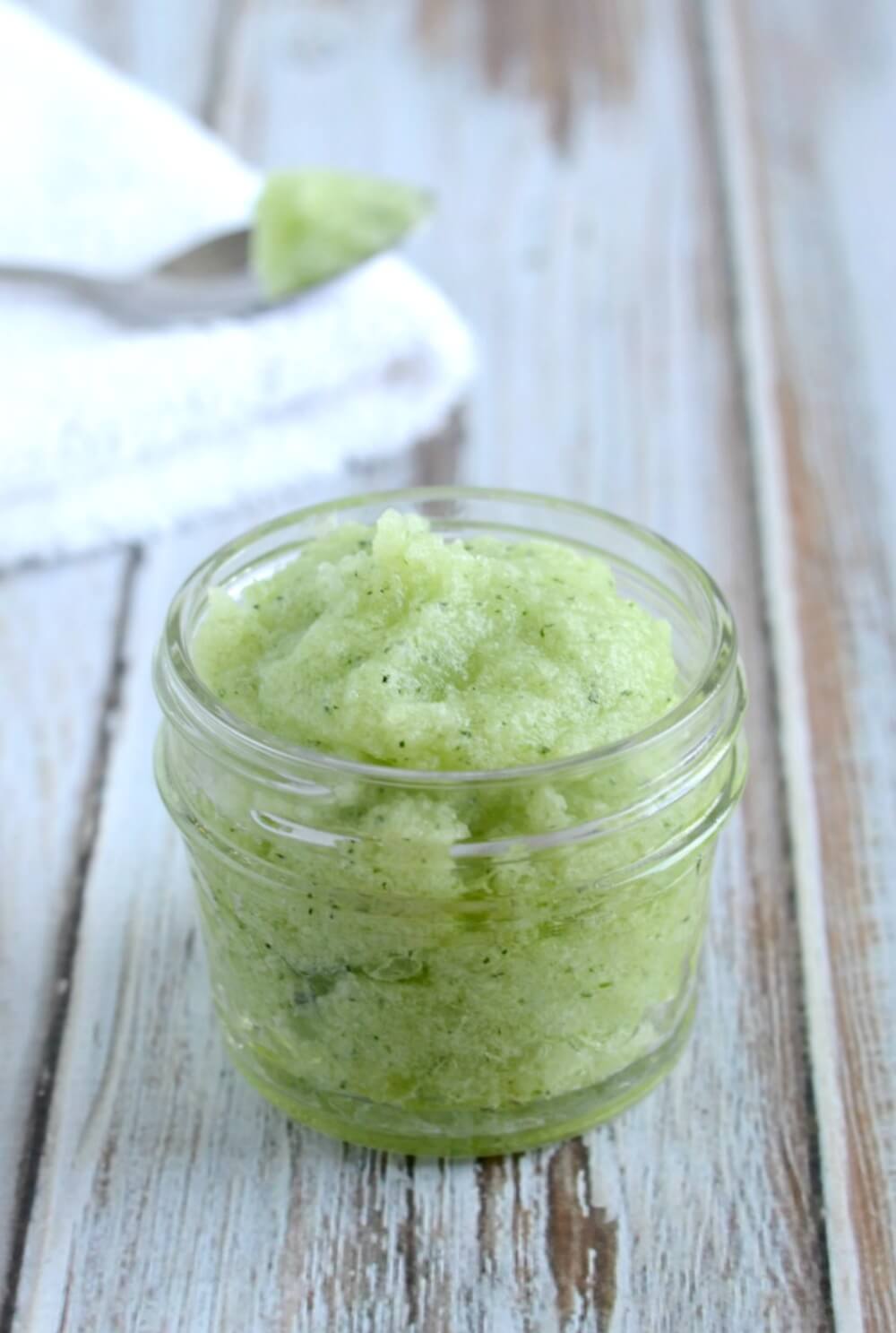 This sugar scrub is so easy to make, you can whip up a batch in about 5 minutes. I store mine in the refrigerator, and it thickens up quite a bit. But don't worry, it works just fine. If you want, you can take it out a few minutes before you want to use it so it will soften up a bit. I usually just scoop about a tablespoon into a small plastic bowl and take it into the shower in the morning. It's a refreshing way to start the day!
Cucumber Mint Sugar Scrub recipe
Yield: 1 cup
1/4 cucumber, unpeeled (about 4 slices)
3/4 cup white sugar
2 Tbsp coconut oil, softened
8-10 drops peppermint essential oil
Puree cucumber till all the skin is in tiny flecks. Add the sugar and coconut oil and blend till oil is absorbed. Stir in peppermint oil. Store in an airtight container.
Because of the fresh cucumber, it is best to store this sugar scrub in the refrigerator. I just scoop out what I'll need into a little plastic bowl a few minutes before I'm going to use it.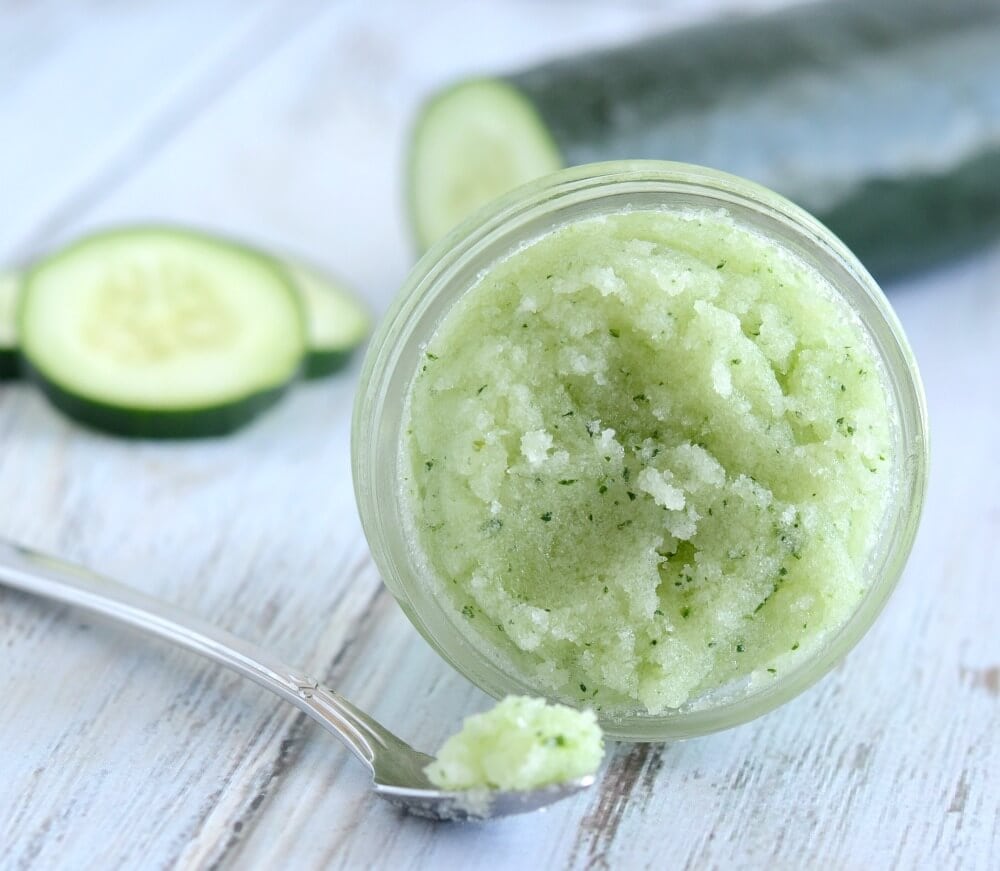 I can't even tell you how fabulous this stuff smells. And I know you'll love the way it makes your skin feel! One word of caution – the oil can make the shower floor a tad bit slippery, so be careful not to slip. (No bustin' out the dance moves!)
Thanks Kara!
If you love this sugar scrub, you'll love these versions too!