Football Tailgating Party …Cheer on your favorite football team with friends, food, and this recipe for a BBQ hot dog.
This sponsored post is brought to you by Hebrew National. All opinions are my own 🙂
It is officially football season! If there is one thing that goes along with football, it's food. Today I have several ideas on how to throw the best football tailgating party complete with recipes for a BBQ hot dog using tasty Hebrew National hot dogs and football field donuts. So pull out your favorite teams colors, gather your friends, and lets get this party started!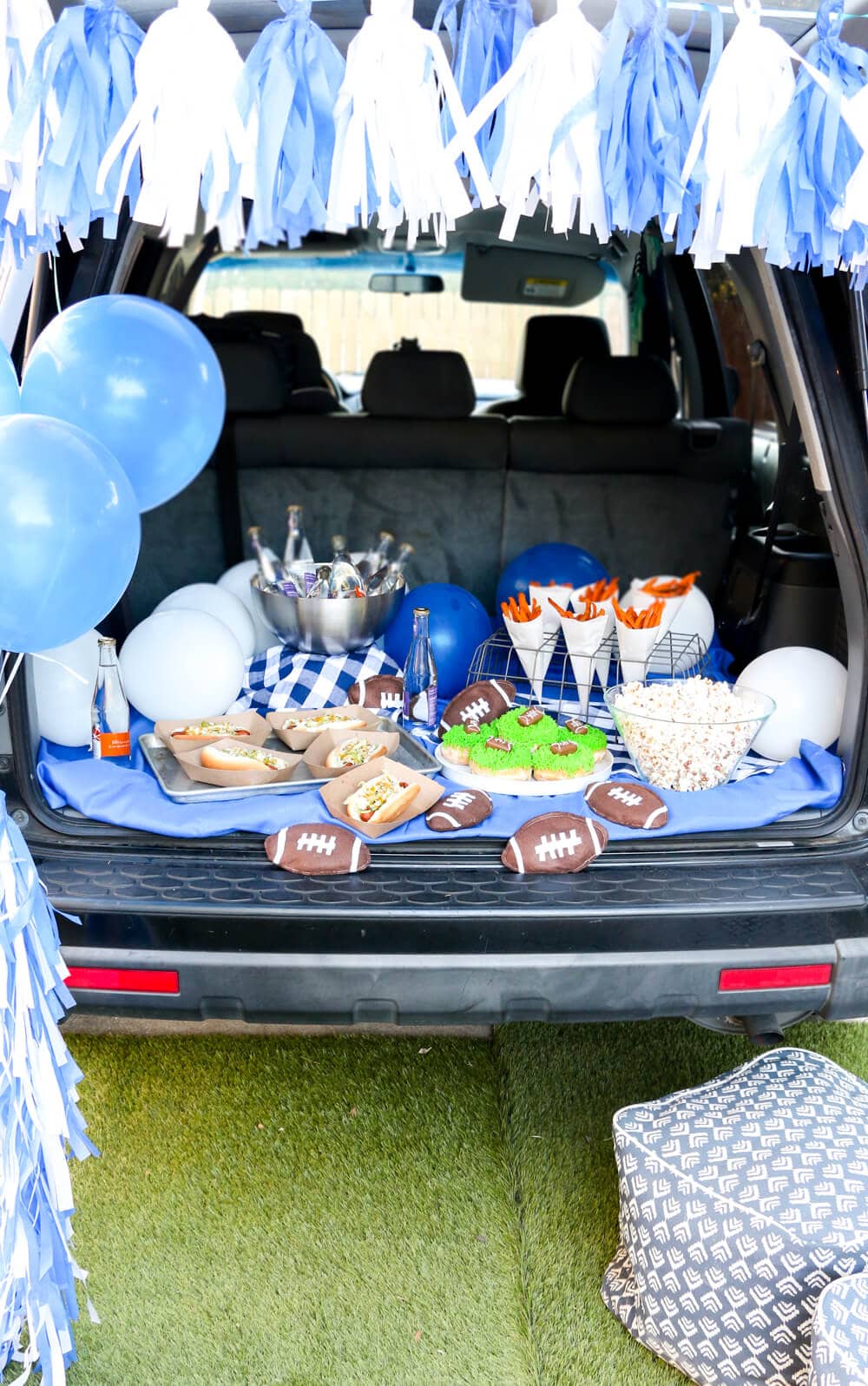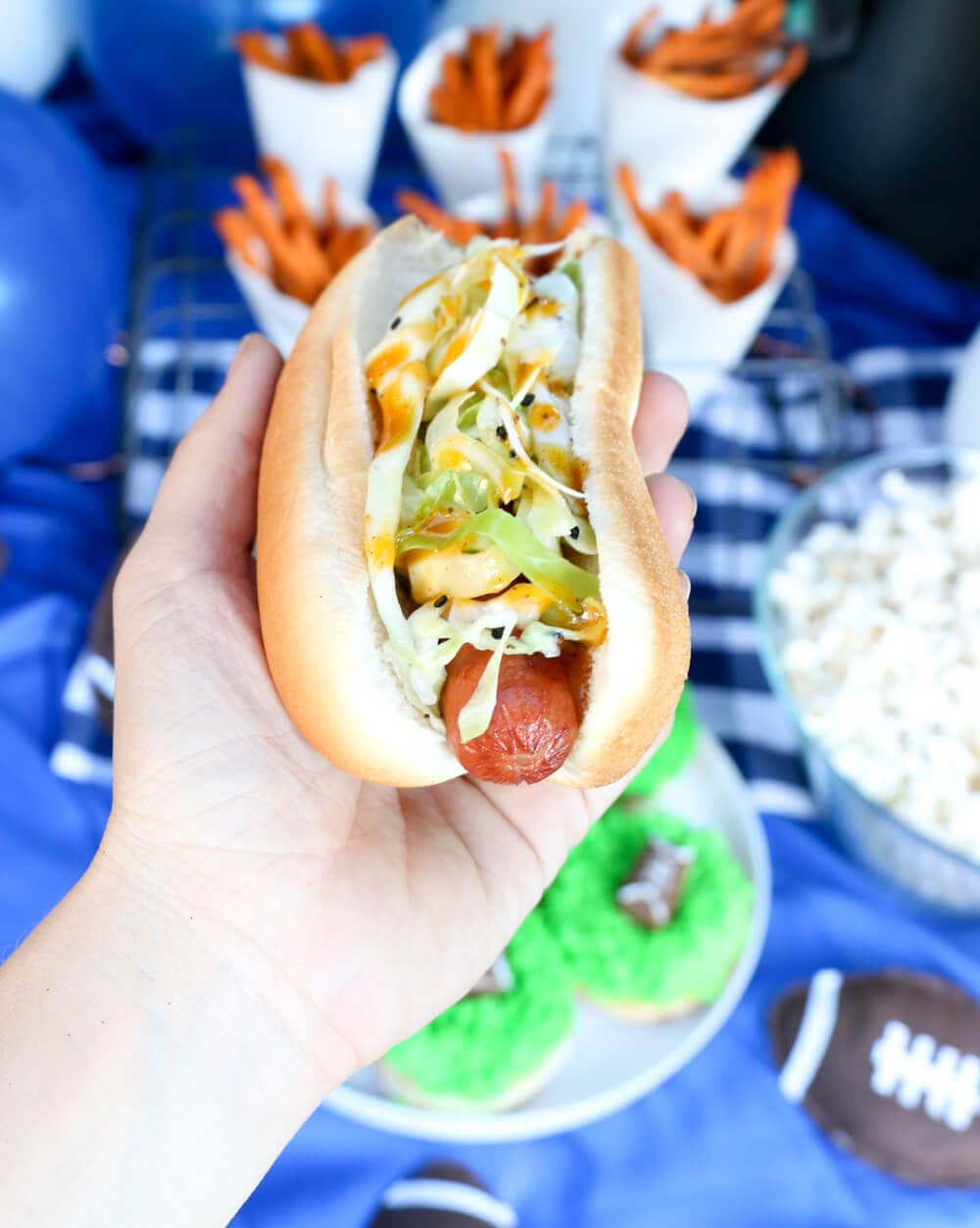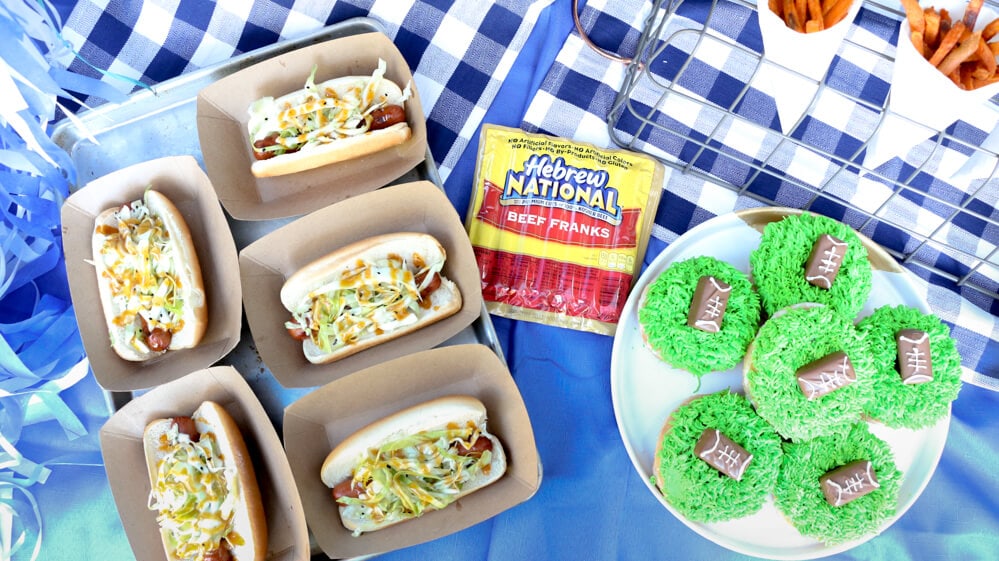 Let's begin with the decorations and work our way to the food. A few simple decorations like balloons and tissue paper tassels go along way. Just choose a few in your teams colors and pair them with a colorful table cloth and you are half way to a party.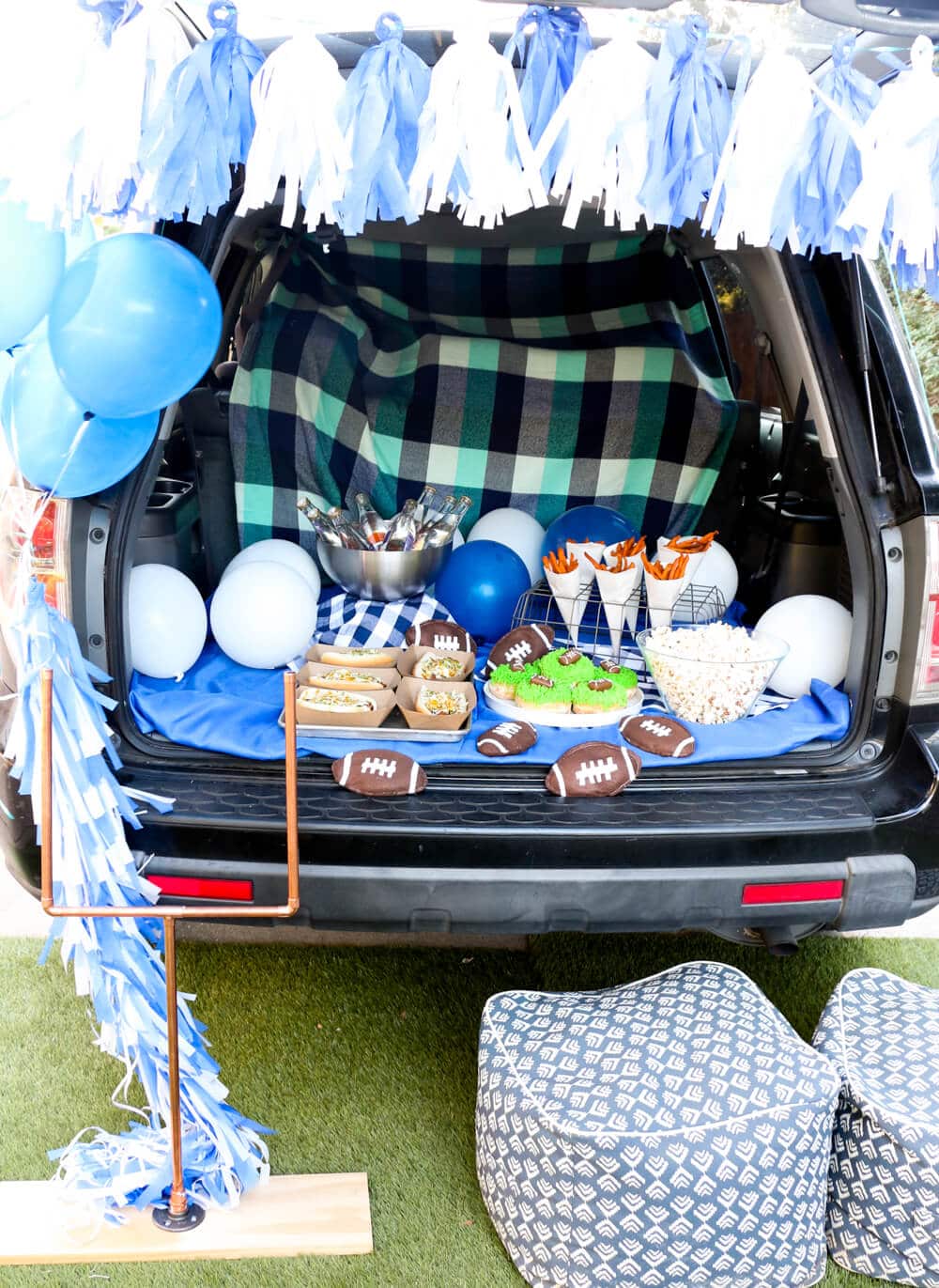 Of course you will need an activity for the kids to play after they get tired of watching the game, and this copper goal post bean bag toss is the perfect entertainment.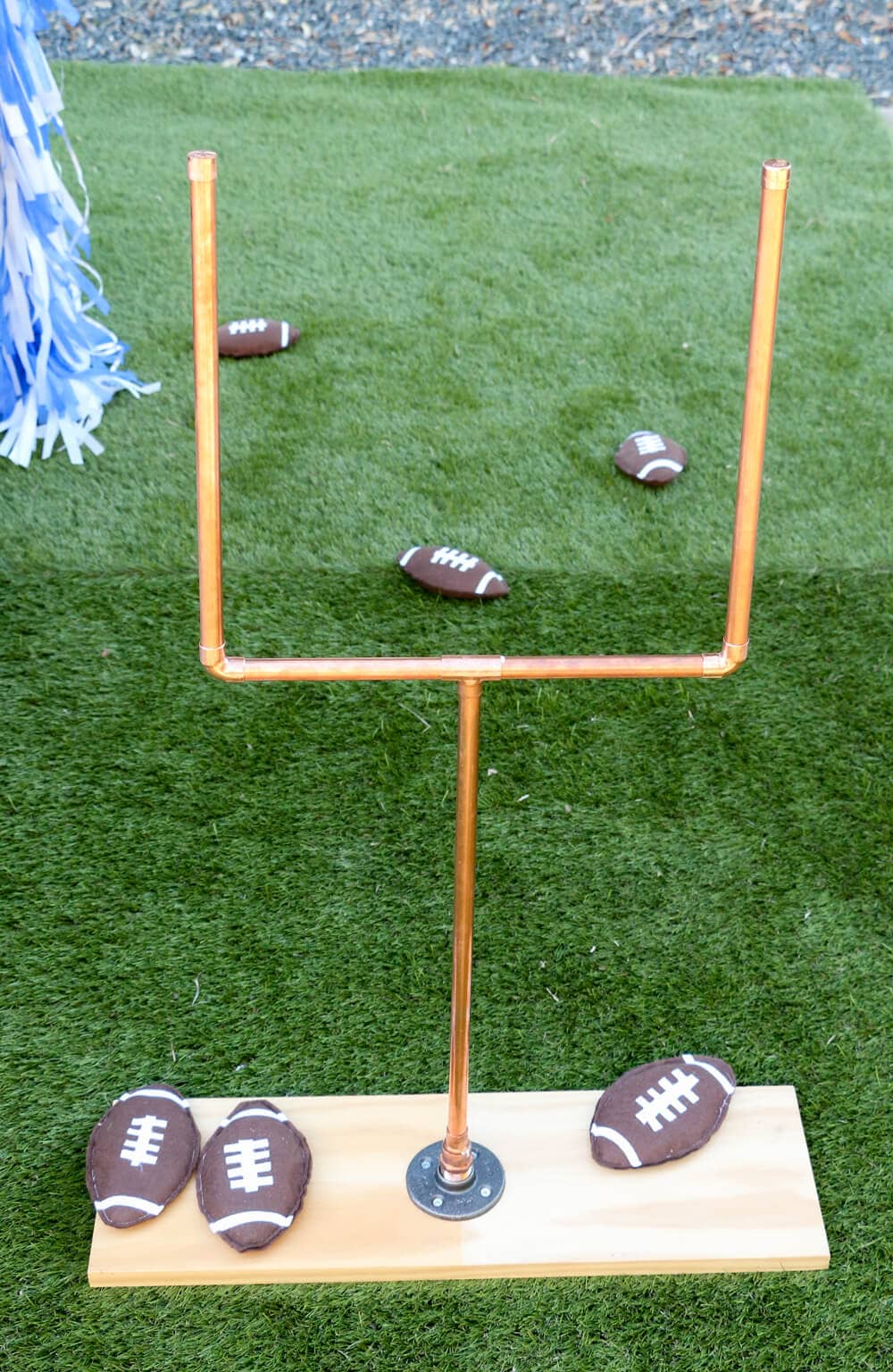 To make your own, use 6′ copper pipe and cut into pieces with a pipe cutter. Assemble the goal posts (using industrial strength glue) with two end caps, two 90° elbows, one t-joint, a reducer (3/4″ to 1/2″), a male screw end adapter, and a screw plate. Then attach the copper post to a piece of wood to stabilize it. Finally, pair it with a few felt football bean bags. For the bean bags, cut felt into a football shape, glue on the seams cut out of white felt, then sew or glue the edges and fill with small dry beans. Then its time to toss the bags through the uprights!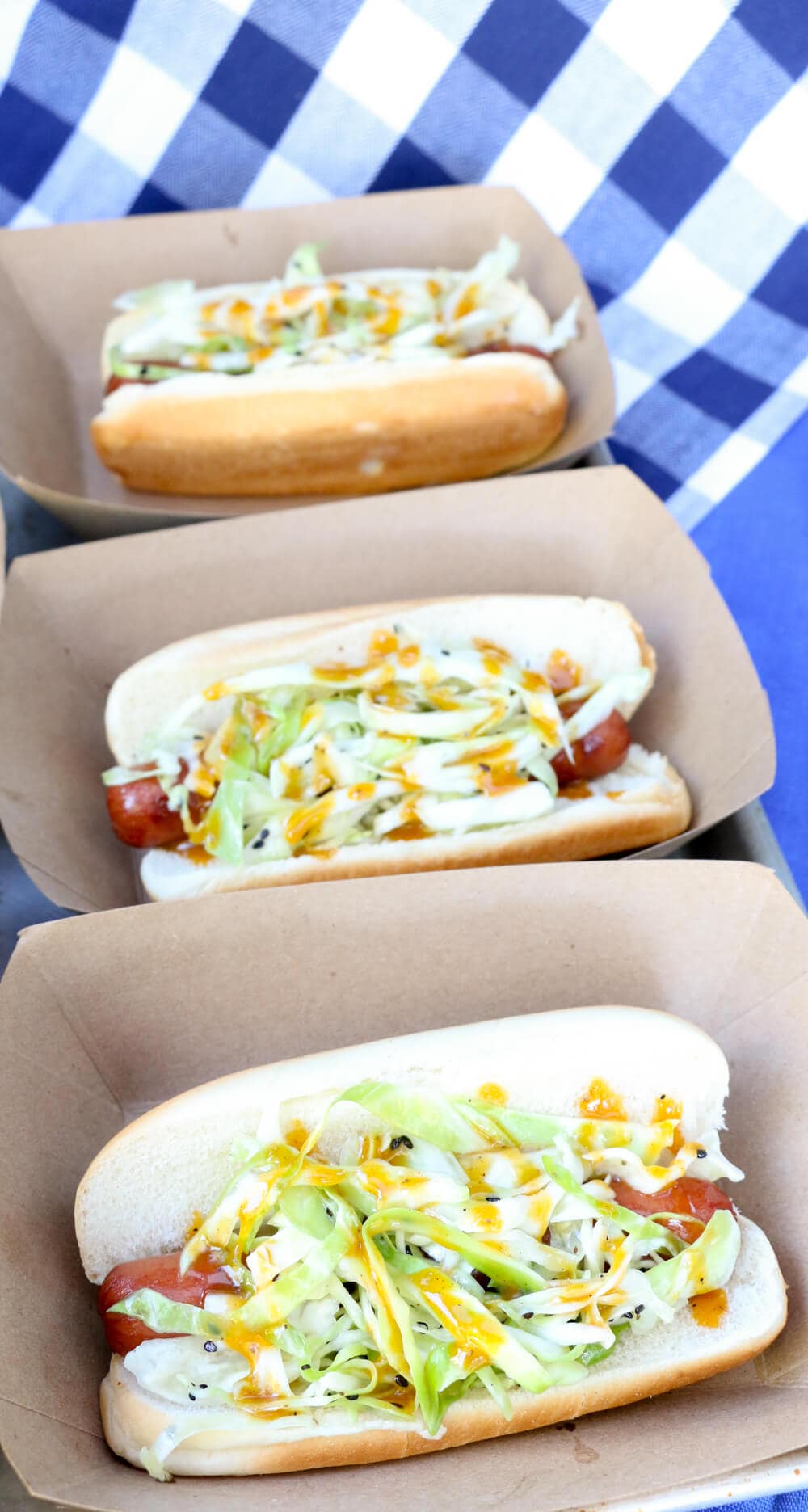 Now that we have the decorations and entertainment taken care of, let's talk food! Nothing says football like BBQ and hot dogs, so with the help of Hebrew National, I combined the two and created a tasty BBQ dog. I love the 100% Kosher beef taste of Hebrew National's Kosher hot dogs and they pair so well with the BBQ sauce and coleslaw. My family loves these hot dogs! When it comes to ingredients, the shorter the list, the better. The Kosher process, along with using zero fillers, reinforces the great flavor of Hebrew National hot dogs.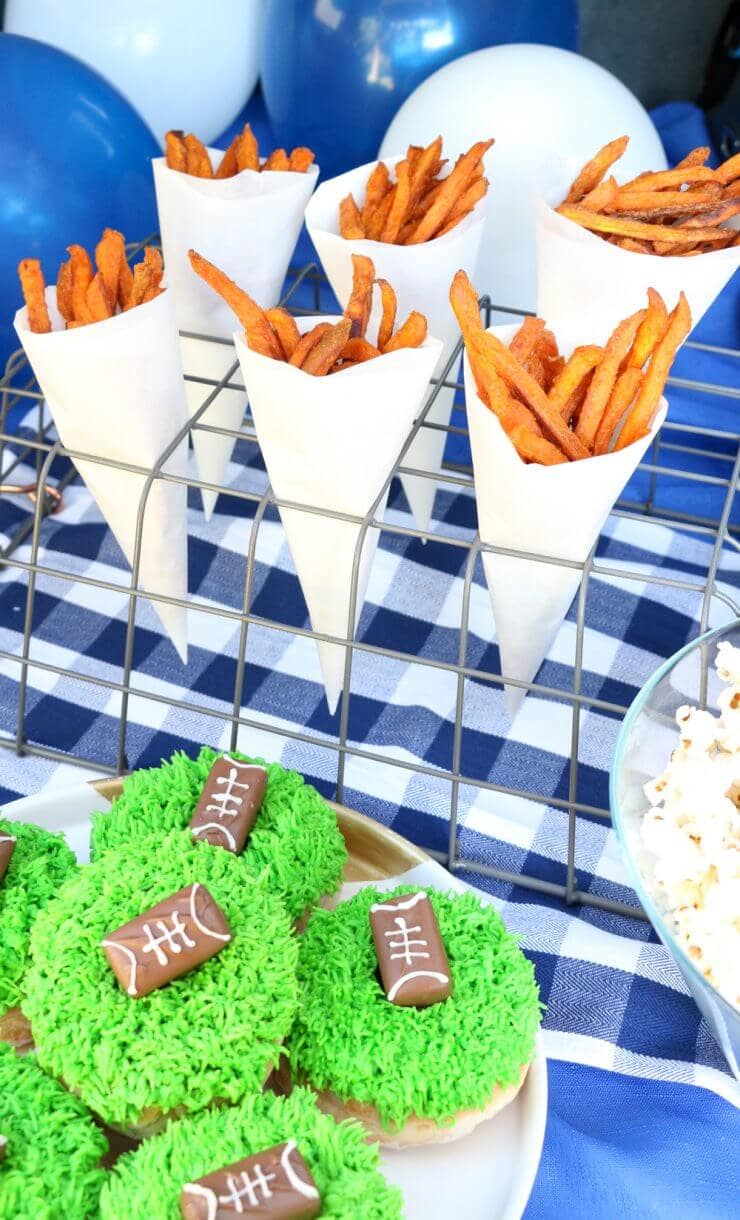 Football Tailgating Party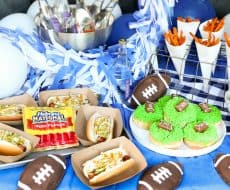 All beef Hebrew National hot dogs paired with BBQ sauce and a tangy vinegar based coleslaw.
2 packages packages Hebrew National Beef hot dogs
2 packages packages hot dog buns
1 bottle vinegar based BBQ sauce
1 head of green cabbage
1/8 cup vegetable oil
1/2 tsp celery seeds
1 tablespoon toasted sesame seeds
3/4 cup white vinegar
1/4 teaspoon black pepper
1 tablespoon salt
1/4 cup sugar
Begin by shredding the coleslaw and placing it in a large bowl. Heat the vinegar, pepper, salt, and sugar in a sauce pan until the sugar dissolves. Pour 1/2 cup of the vinegar mixture, the oil, celery seed, and sesame seeds over the cabbage and toss to coat. Cook the hot dogs over the grill until hot, place in the buns, top with the coleslaw, and drizzle with BBQ sauce. Serve immediately.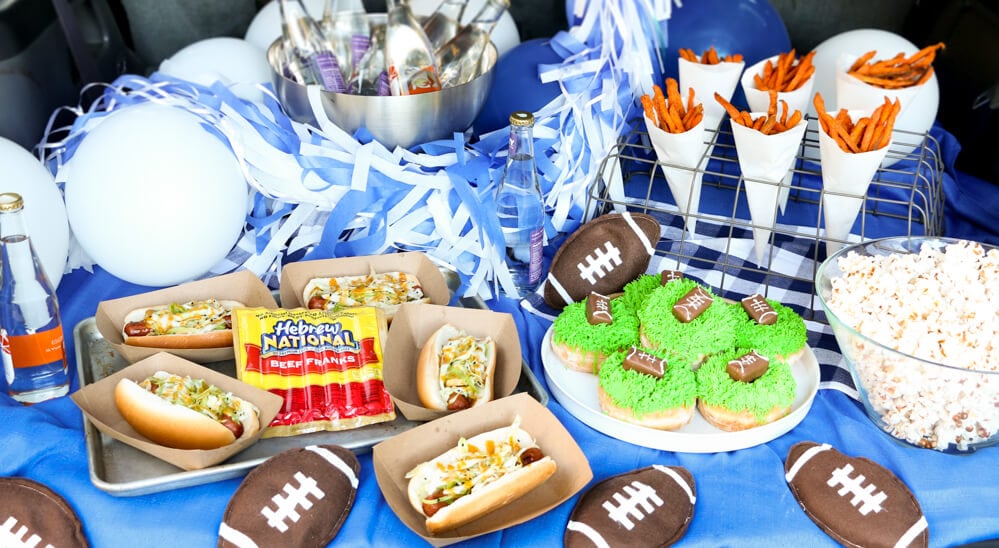 Pair these tasty Hebrew National BBQ hot dogs with sweet potato fries, drinks, and don't forget the donuts. Simply top plain glazed donuts with green icing using a grass piping tip. Then add a mini chocolate candy bar with white icing laces for the perfect football field treat.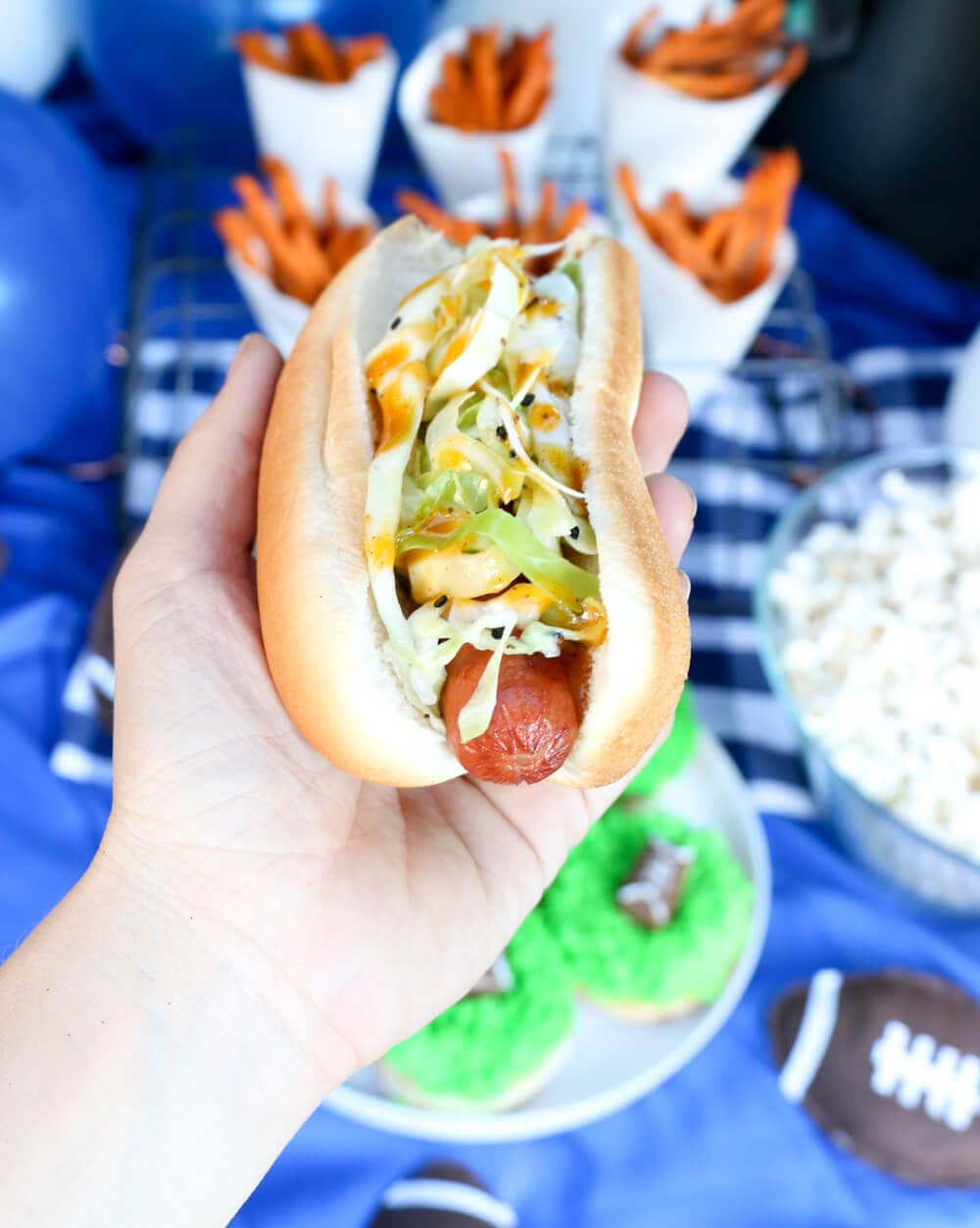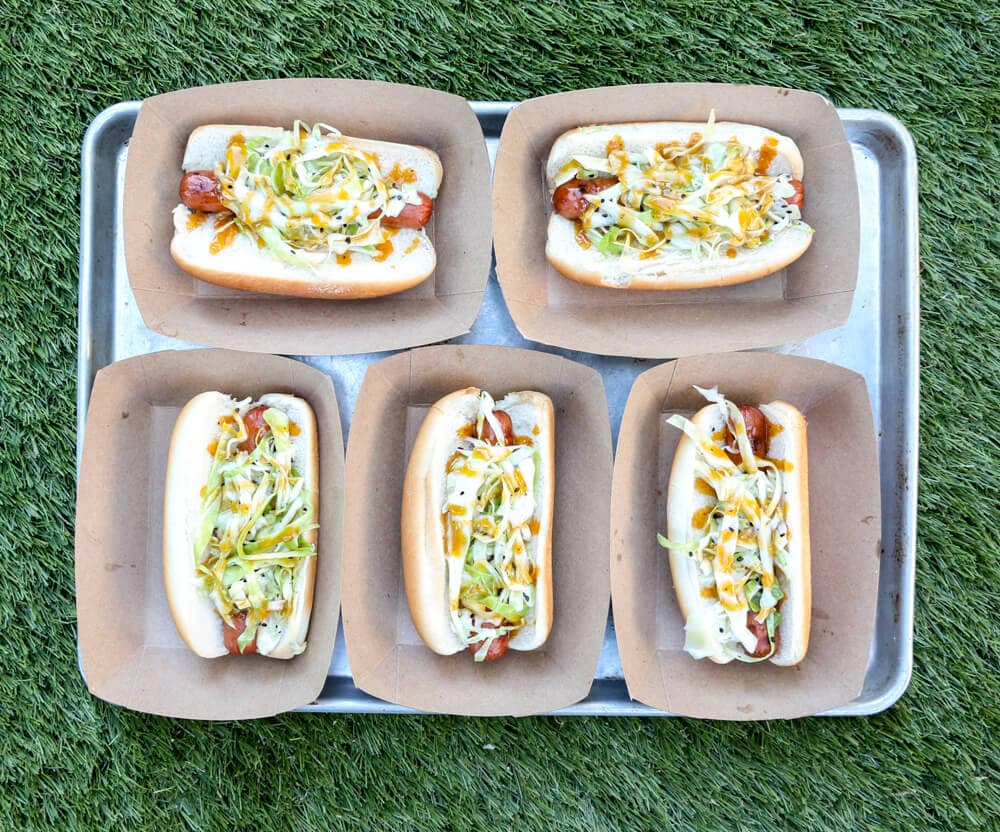 Now that you have the recipes, go support your favorite team with the best football tailgating party ever!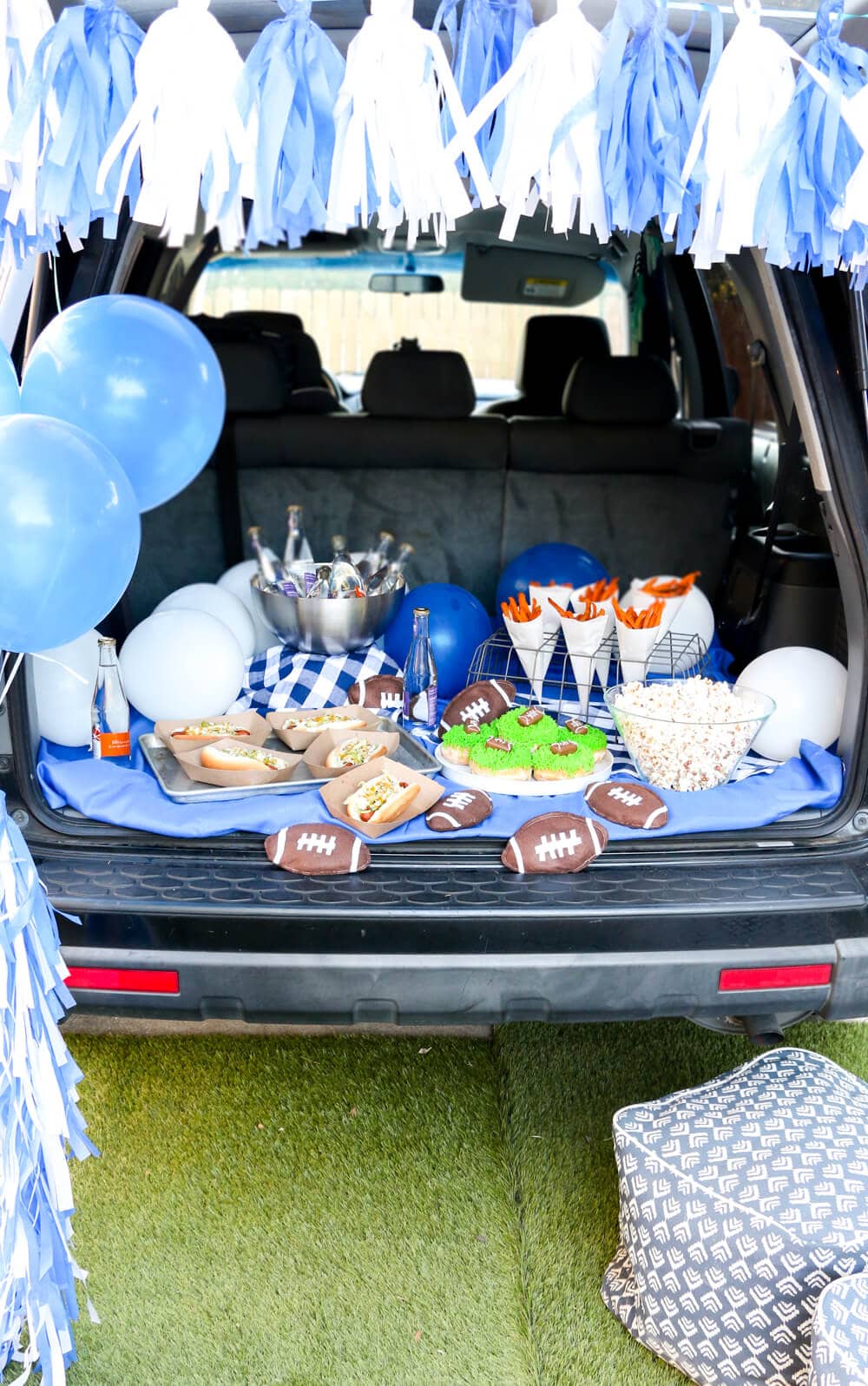 This post was brought to you by Hebrew National, a brand I trust. Thanks for supporting the brands that support I Heart Naptime. Check out their website or follow them on Facebook and Pinterest for more recipe inspiration.
This is a sponsored conversation written by me on behalf of Hebrew National. The opinions and text are all mine.