Easy Fall Crafts for Kids
Easy Fall Crafts for Kids…fabulous seasonal crafts perfect for kids of any age! Great and affordable ideas to help you create priceless memories.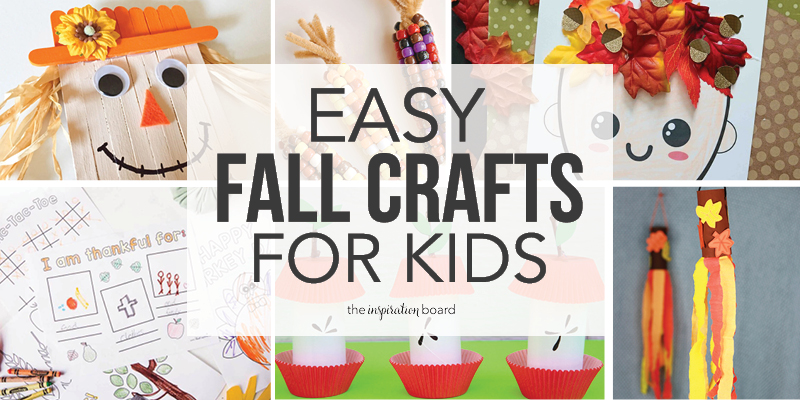 Preschool Fall Crafts
It's that time of the year again! The air is becoming brisk and chilly while the leaves are quickly changing to brilliant reds, yellows, and oranges. Autumn is definitely one of my favorite seasons. One of the best parts of fall are the fun and creative crafts that you can do with your kiddos. I find that simplest crafts are the best ones because they don't take a lot of time so kids are able to stay engaged. Preschool aged kiddos will especially benefit from a simple craft.
Below I have compiled twenty unique and festive crafts that are perfect for any age! Some of the crafts below will require some help from an adult, but all of them are simple to put together and affordable. Just click on the link below each photo for instructions. Wishing you a fabulous fall!
Popsicle Stick Scarecrow
This popsicle stick scarecrow is just too cute! From the flower to the length of hair kids can customize their scarecrow to look however they want.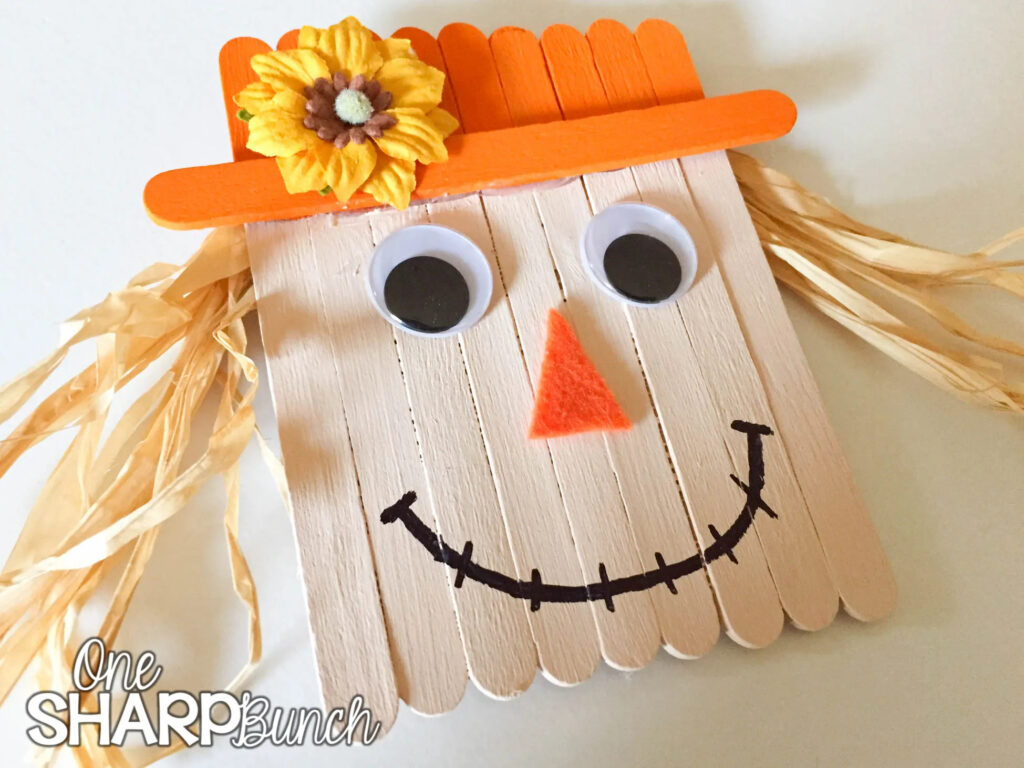 Popsicle Stick Scarecrow via One Sharp Bunch
Squirrel Wreath
How adorable is this?! This squirrel wreath is simple to put together and would look amazing anywhere in the house, including on a child's bedroom door!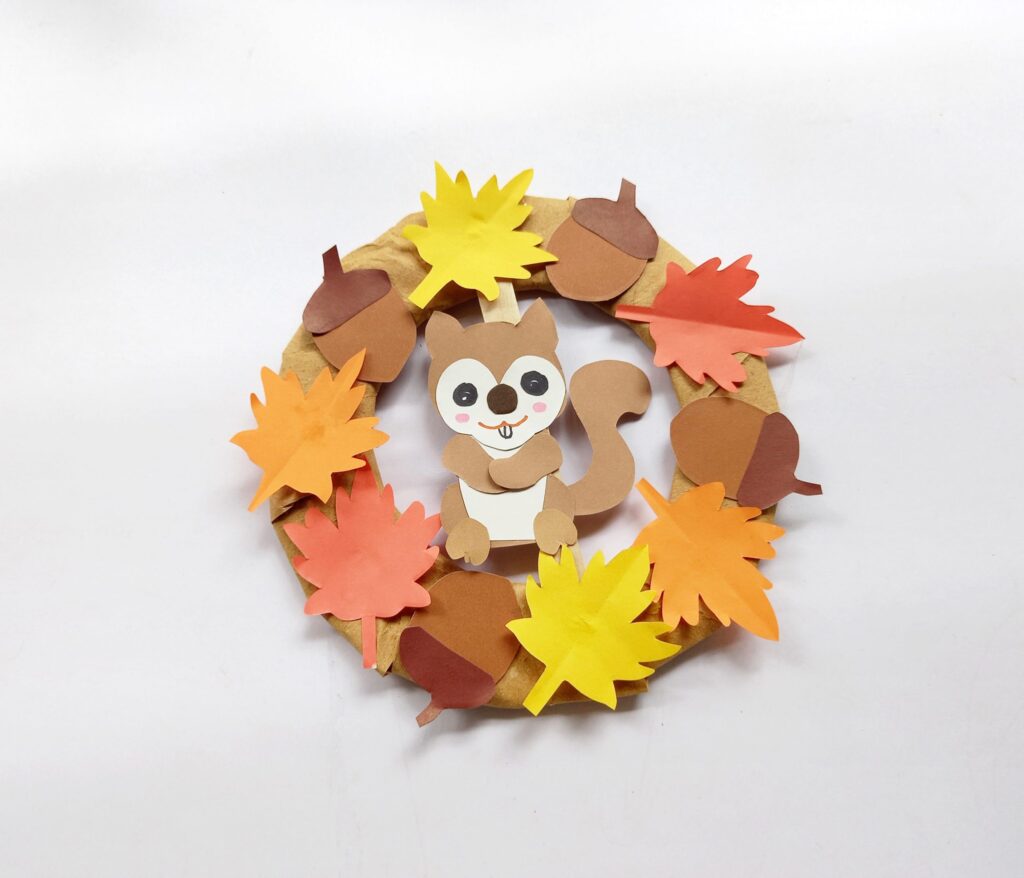 Squirrel Fall Wreath Craft for Kids via Easy Crafts for Kids
Glitter Pumpkins
These glitter pumpkins are so cute and make a great craft for Halloween. This may be an idea for older kids, but toddlers can also participate with a little help!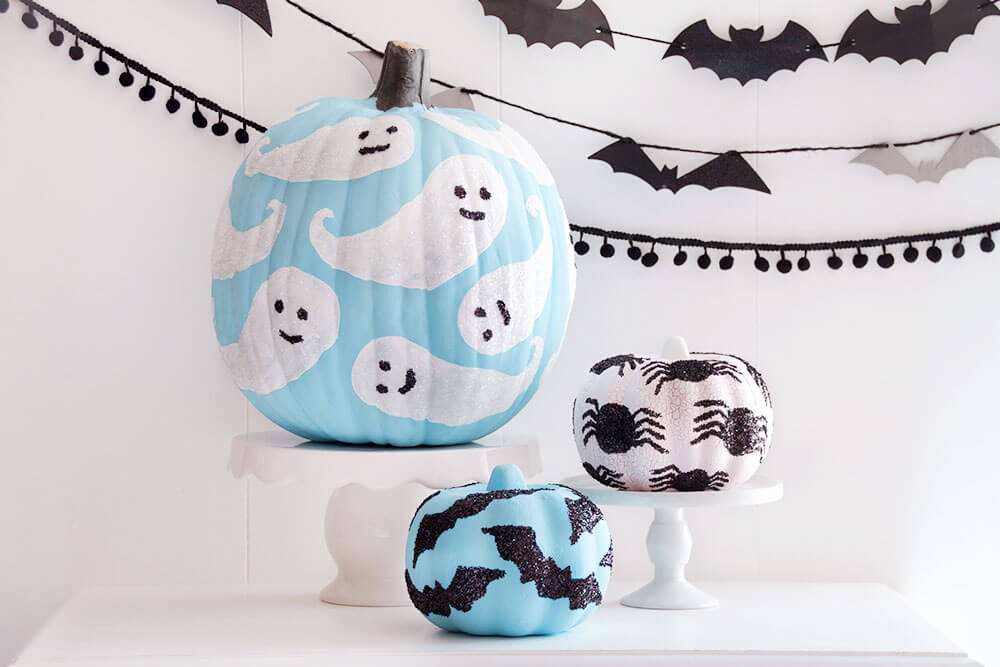 Cereal Tree
Edible crafts are always a good idea when it comes to kids. These yummy fruit loop fall trees are perfect for keeping little ones busy during the afternoon.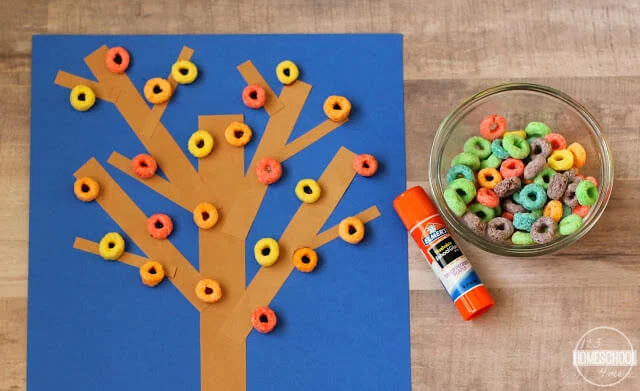 Fall Cereal Tree Craft for Kids via 123 Homeschool 4 Me
Leaf Hair
Kids will love designing a fabulous hairstyle made out of leaves! This can also be done with real leaves that kiddos gather themselves.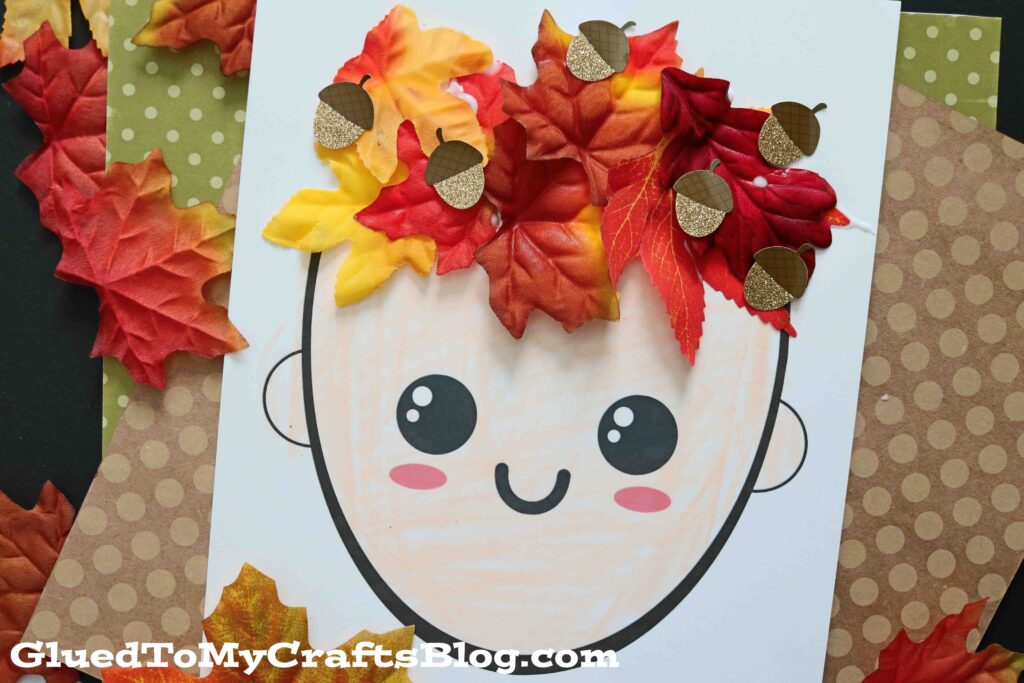 Mixed Media Leaf Hair and Crown Craft via Glued to My Crafts Blog
Coffee Filter Turkey
Did you know that you could create such a cool design simply by using coffee filters, markers, and water? These turkeys are sure to be a hit with the kids!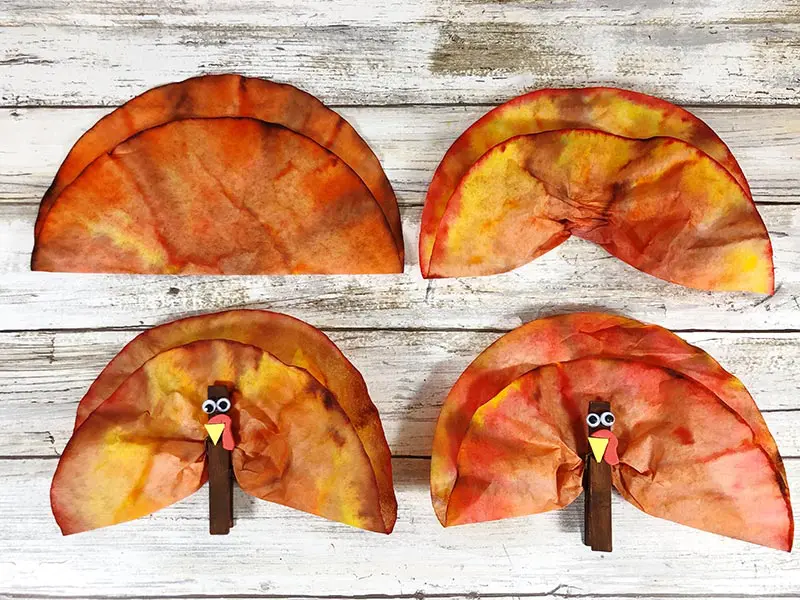 Coffee Filter Turkeys Thanksgiving Craft for Kids via Darcy and Brian
Felt Caramel Apples
These felt caramel apples are so creative! I love the sparkley caramel and the googly eyes. This is definitely a craft that kids will love.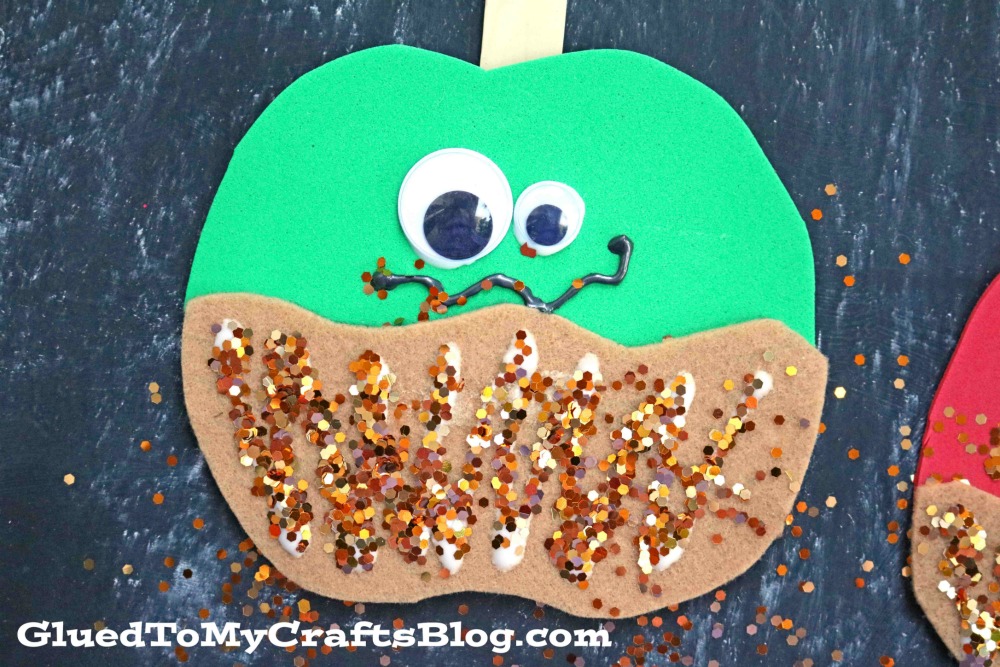 Felt Caramel Apple Friends Craft for Kids via Glued to My Crafts
Apple Core
Apples are a staple during fall time and this apple core kid's craft is just darling! It's very simple to make and is such a cute fall decoration!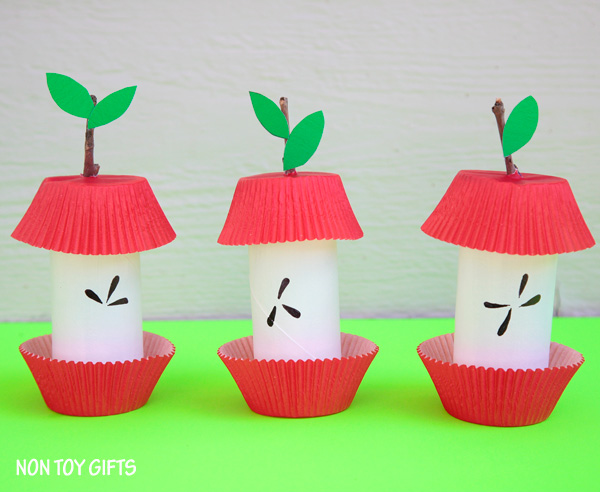 Paper Roll Apple Core Craft via Non-Toy Gifts
Butterfly in a Jar
I am loving this 3-D butterflies in a jar. The fall leaf wings make them a perfect craft for fall time. Feel free to use real leaves!
3-D Leaf Butterfly in a Jar Craft via Glued to My Crafts Blog
Fall Truck
These simple fall trucks are so easy to make and extra festive! The cute pumpkin in the back really makes this craft a winner for the fall season.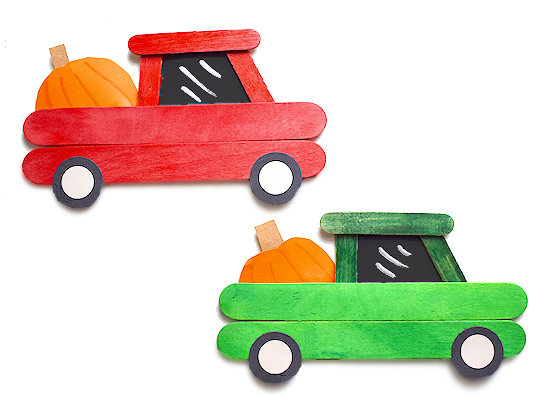 Craft Stick Fall Truck Craft via Our Kid Things
Windstock
What better way to remember the beautiful fall season then to have a festive windstock moving in the wind. Kids will love putting together this breathtaking art piece.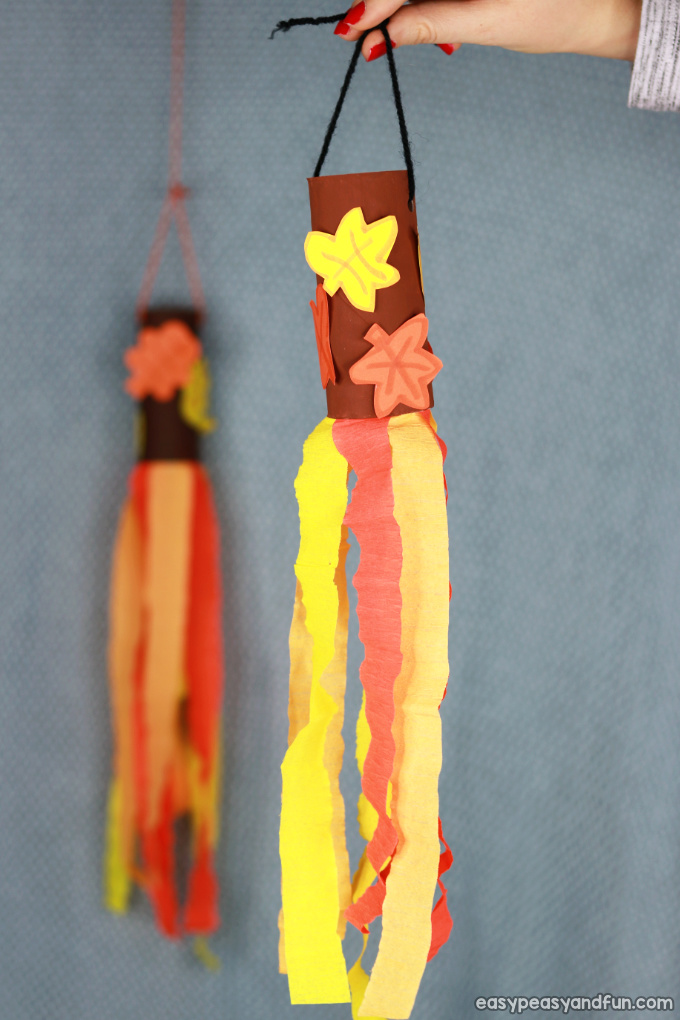 Fall Windstock Toilet Paper Craft via Easy Peasy and Fun
Beaded Indian Corn
These gorgeous beaded pipecleaner corns are actually pretty simple to make! Even your littlest kids can put this together with very little help.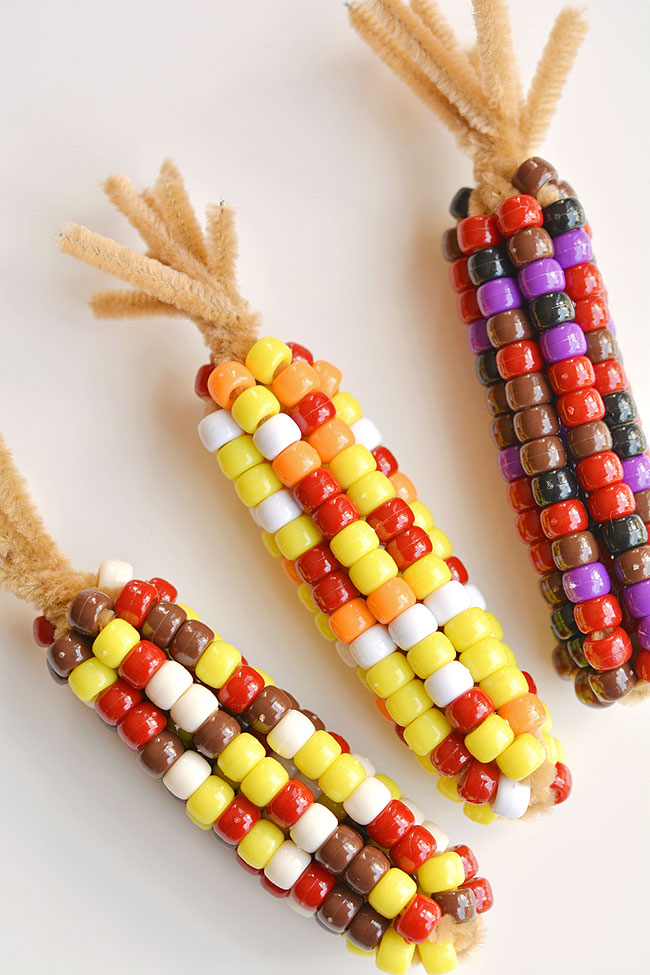 Beaded Pipe Cleaner Indian Corn via One Little Project
Corn
This corn craft is so easy and inexpensive to put together and is adorable! Click on the link below for step-by-step instructions.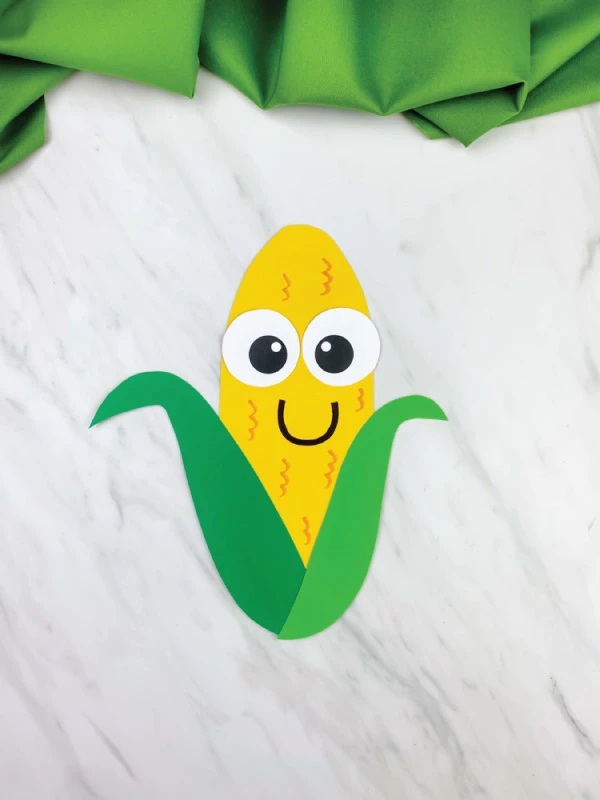 Easy Corn Craft for Preschoolers[Free Template] via Simple Everyday Mom
Autumn Handprint Tree
Break out the paints with this breathtaking Autumn Handprint Tree. This is also a mess-free activity because instead of fingers you use Q-tips.
Autumn Handprint Tree via Arty Crafty Kids
Pumpkin Patch
This pumpkin patch craft is another simple and fabulous idea for a kid's craft. All it takes is some colored paper, scissors, and a glue stick!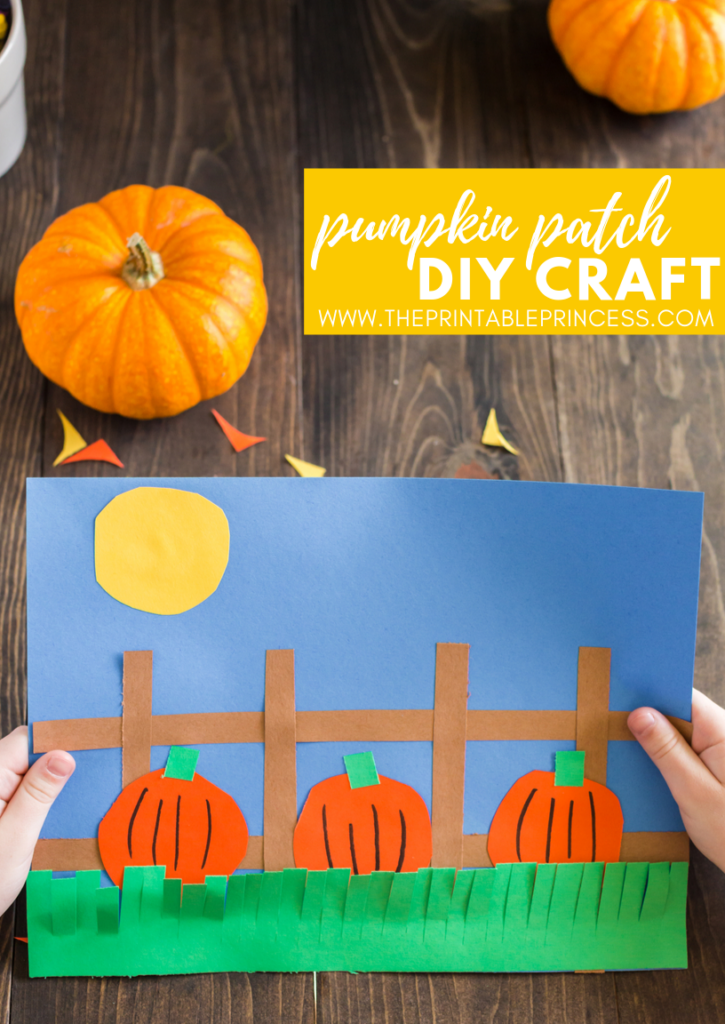 Pumpkin Craft for Kids via The Printable Princess
Thanksgiving Coloring Pages
Here's a fun craft that is great for your littlest kiddos! These coloring pages are free and have a bunch of fantastic activities on them.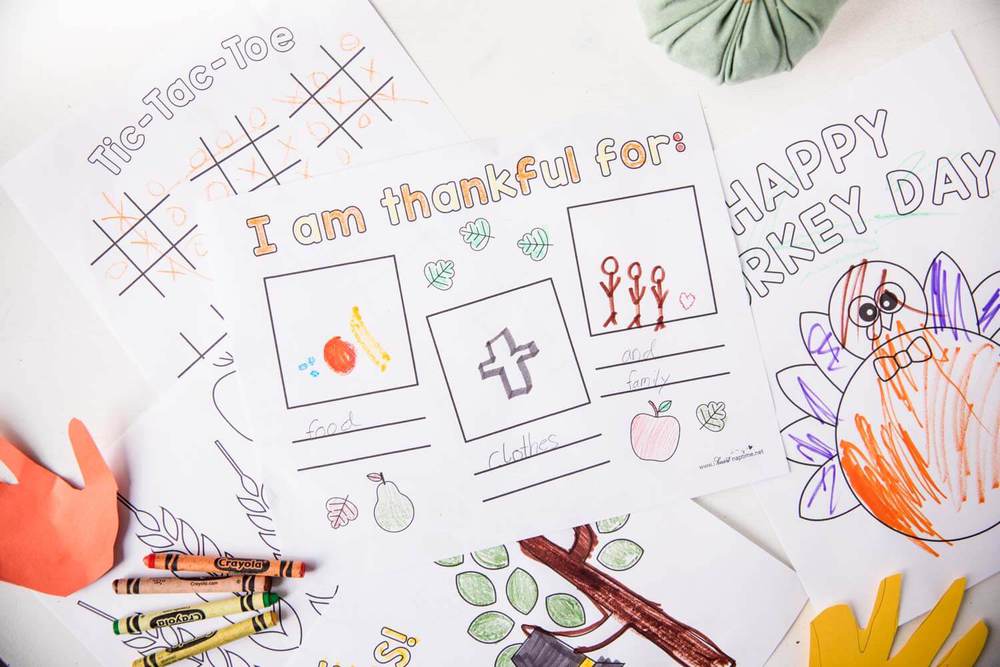 Thankful Turkey
Here is a wonderful twist on the normal hand turkey. This giant turkey is so much fun for kids and helps them recognize all of the blessings in their lives.
FREE Thanksgiving Turkey Printable
Pinecone Wreath
Take your kiddos outside and challenge them to collect as many pinecones as they can. After they have found some take them home to make this stunning pinecone wreath!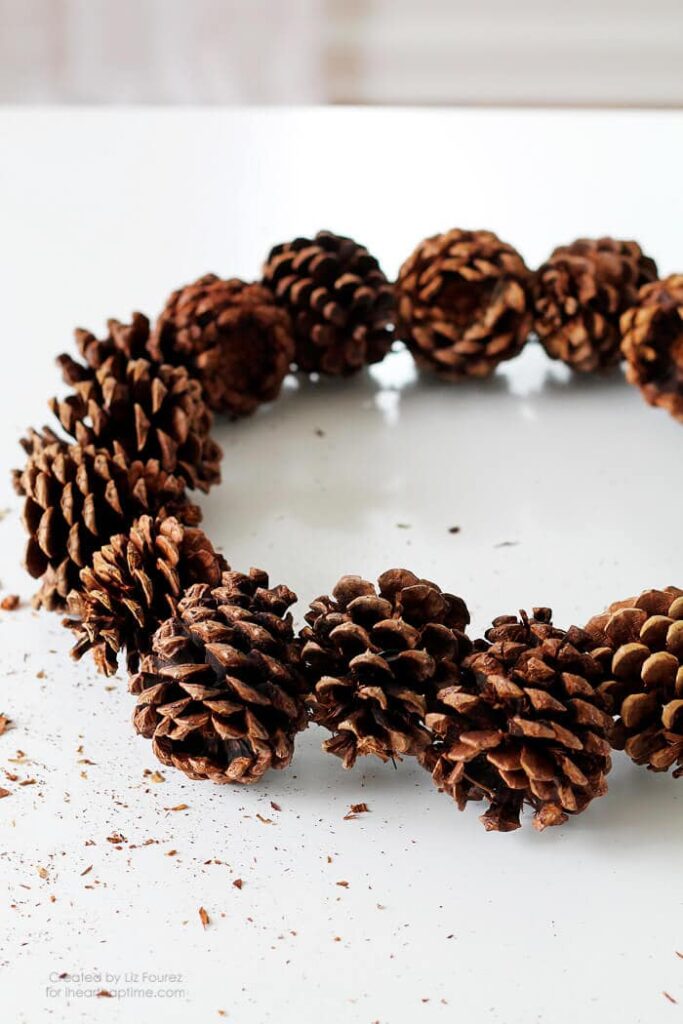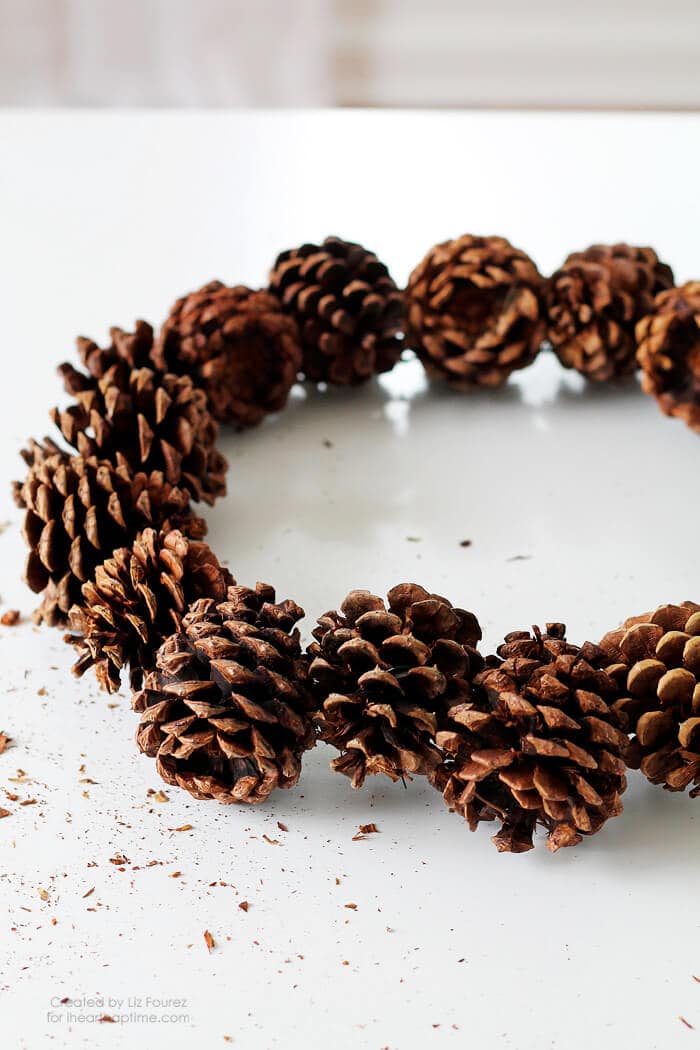 Paper Pumpkins
These paper pumpkins make gorgeous fall decor to stick around the home. Kids will have a lot of fun choosing which paper they'd like to create their pumpkins.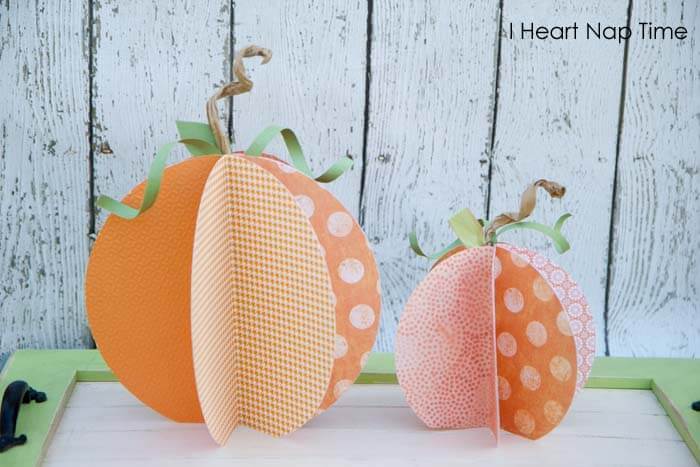 Thankful Tree
Help your kiddos think about all the many good things in their lives by creating their own thankful tree! This beautiful art piece will look great on your wall.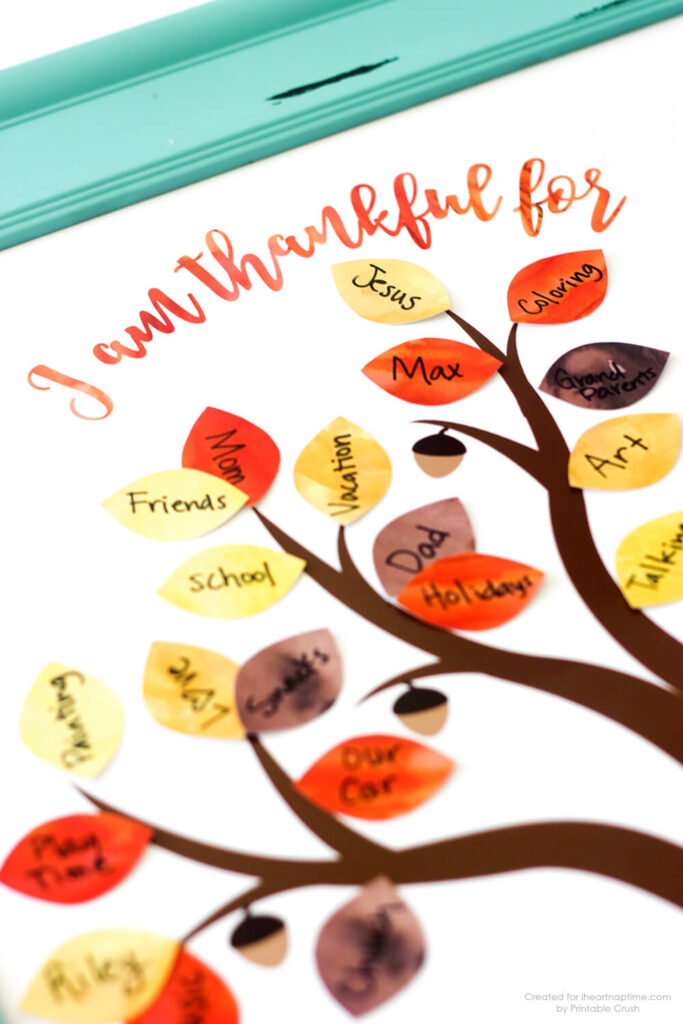 FREE Thanksgiving Thankful Tree Printable
More Activities for Kids