FREE Thanksgiving Thankful Tree Printable
This thankful tree is the perfect activity to do with your children during the Thanksgiving season. Use this free printable to infuse gratitude into your family's holiday traditions this year—it's beneficial (and fun!) for everyone.
This sweet Thanksgiving tree is one of my favorite fall crafts for kids. Some other fun activities to try this November include these free coloring pages and these smart pumpkin carving ideas.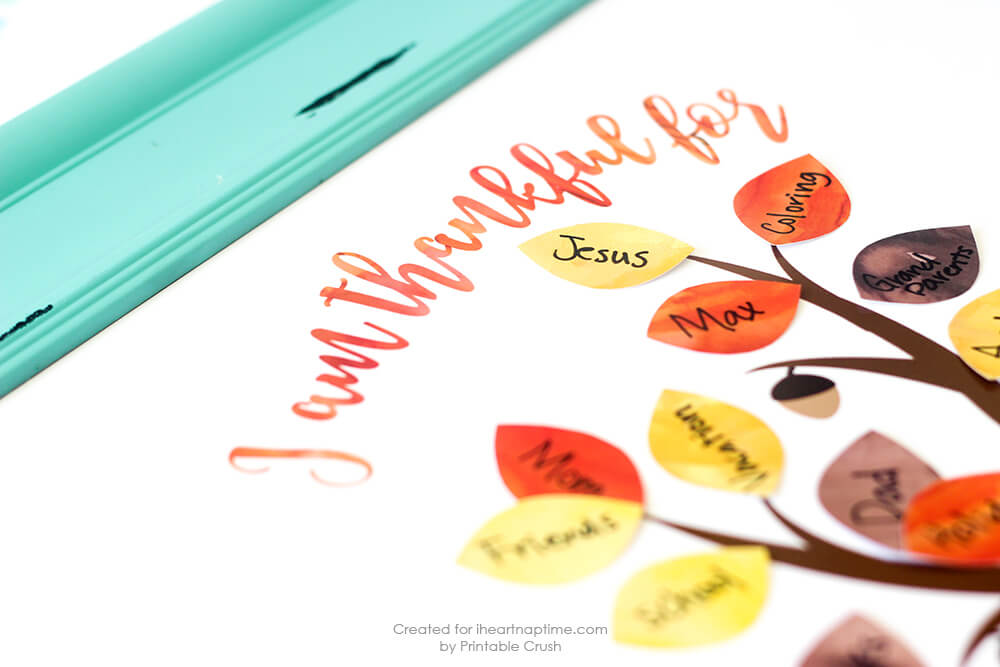 What's a Thankful Tree?
If you haven't seen one before, a Thanksgiving tree is simply a visual way for your family to practice gratitude. The leaves serve as opportunities for your family to write down items they are grateful for. You can make one tree for the whole family, or even give each member their own tree to complete.
Thanksgiving Traditions
We have a lot of traditions for holidays in our home, particularly for Halloween and Christmas. A few years ago, I decided I wanted to build in a tradition to help our whole family focus on what Thanksgiving should really be about.
I researched several ideas but settled on this thankful tree printable. The actual printable in this post is free, which makes the entire project inexpensive, meaningful, and simple enough for everyone in the family to get involved.
I love that the printable leaves have a watercolor texture. It makes it look like you pulled out a pan of watercolors and spent hours creating a beautiful background. Everyone will be none the wiser. 😉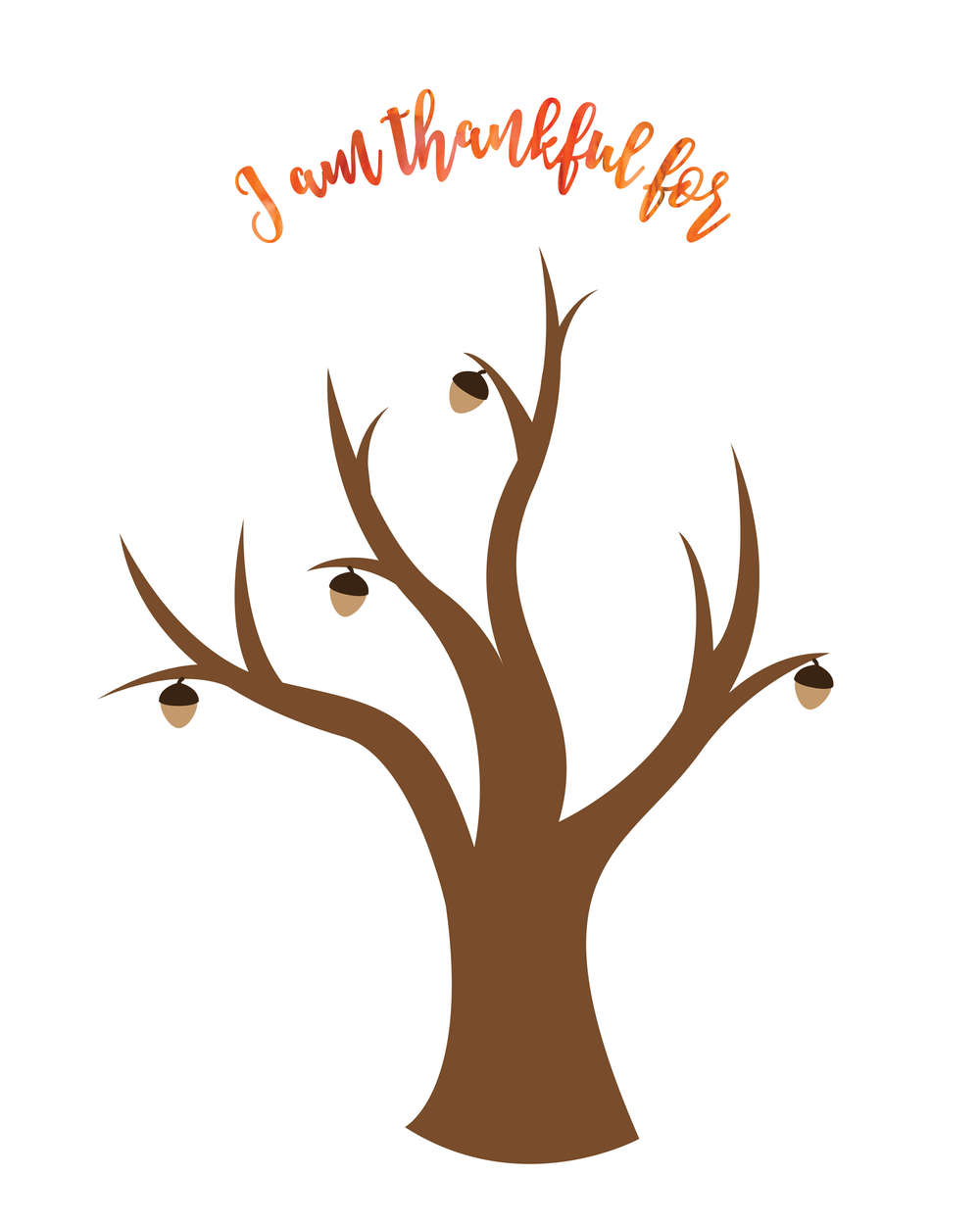 A Sweet Keepsake
My favorite thing about this craft is collecting it over the years and looking back on them as a family each November. Simply save the printable file on your computer and print it year after year. It's way better than just saying what you're grateful for because everything is written down and you can bring it out every year.
It's so fun to see what the kids come up with each year when filling out the thankful tree. Some of their answers had me laughing out loud—you honestly never know the things your child will pick to add!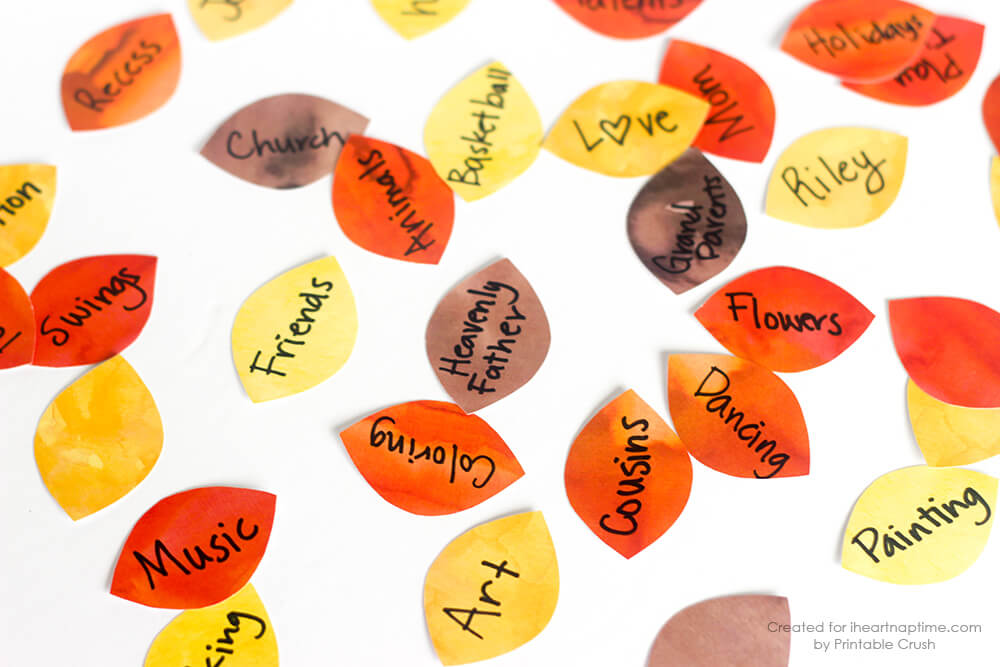 Supplies Needed:
The best part about this craft (besides the sweet answers your kids give!) is how simple it is to put together. You only need a few items to make it, and you likely have most of these at home already.
FREE Printable (download below)
White Card Stock
Scissors
Sharpie Marker
Glue Gun or Glue Dots
16X20 Frame
How to Make the Thankful Tree
Fill out the email information above to receive the printable directly in your inbox.
Print off the thankful tree printable. Because this is a 16 x 20 printable, you may opt to have it printed at a local copy shop rather than at home.
Next, cut out all the leaves and write things your family is grateful for on each leaf. You can do a couple a day leading up until Thanksgiving or all at once.
Put print in the frame without the glass.
Attach the leaves to the print with a permanent adhesive such as a glue gun or permanent glue dots.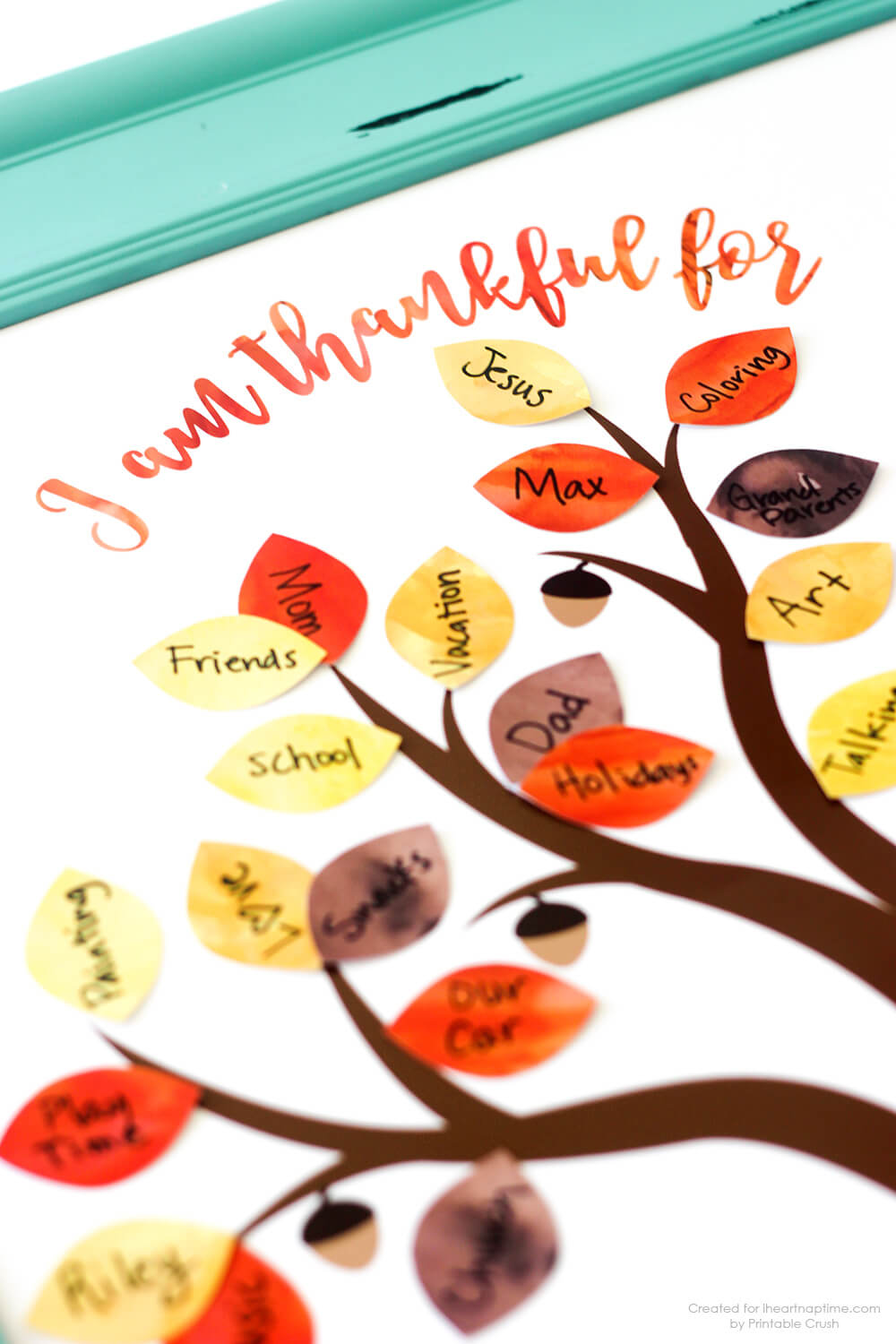 Helpful tips
Decide if you will create a tree as a family or individually. Once you know this, you'll know how many copies of the printable to have on hand. You can even assign each child a color of leaf to fill out to remember who did what.
Print the thankful tree printable at a print shop. Not only will the printable come out much nicer, but this printable is a generous 16 x 20 size. Unless your printer has a larger format, you'll likely need to spend a dollar or two (literally) to have it printed.
Have the leaves cut out and ready. Keep the leaves in a basket on the kitchen island or dining table along with a permanent marker, and encourage your kids to fill out a few each day.
Help out your younger children. Ask them at dinner or during snack time what they are thankful for, and jot it down.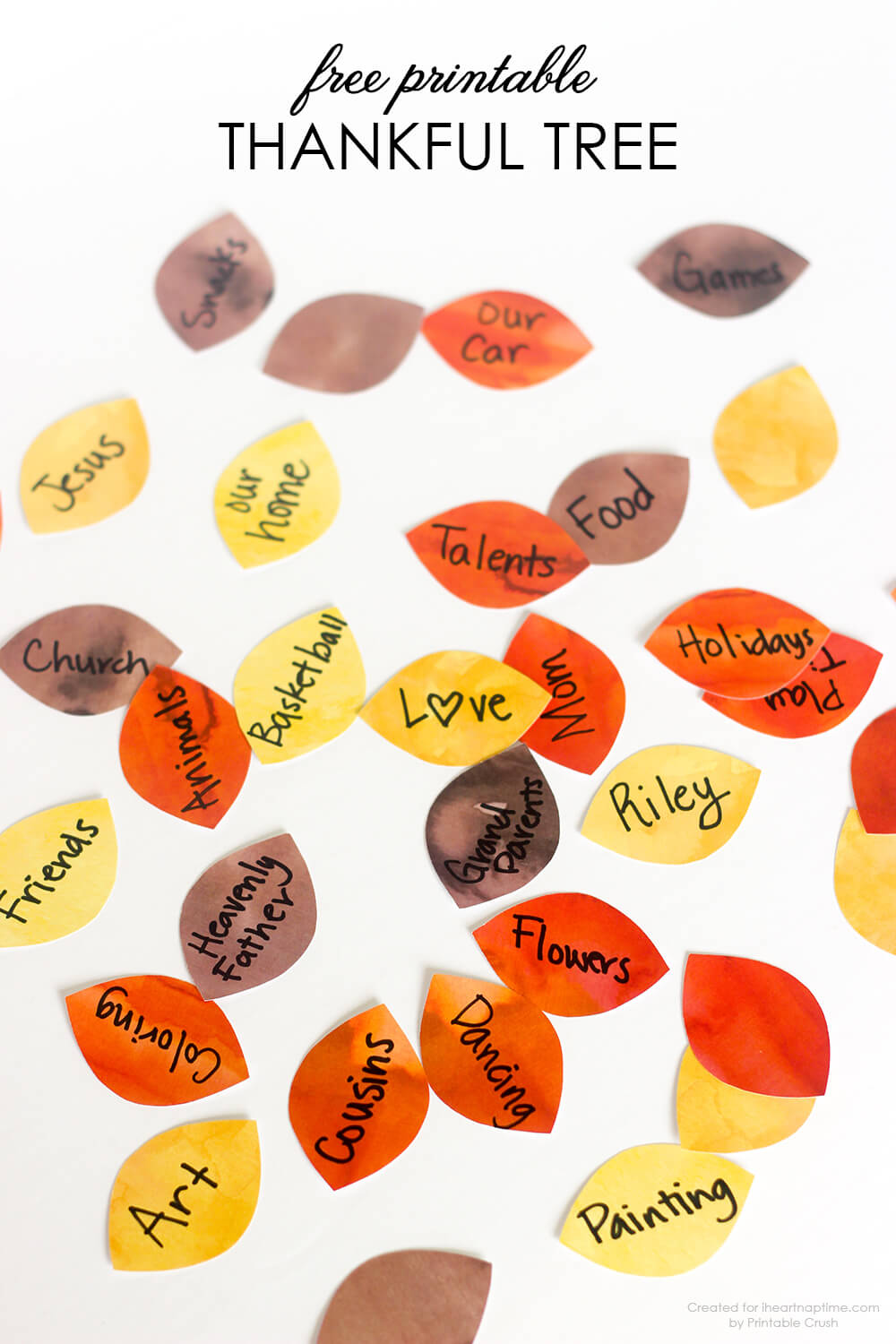 More Thanksgiving Activities to Try: