Thanks for stopping by! If you're new here make sure to subscribe or join us on facebook to keep up with our new creative ideas!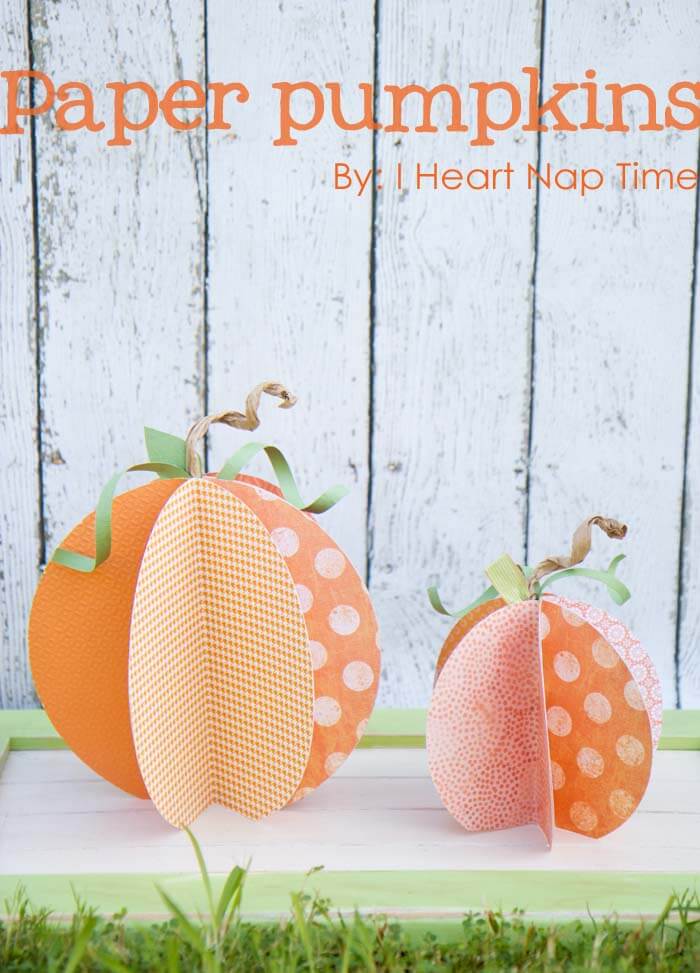 Today I shared a super fun and easy fall craft on Arizona Midday. These paper pumpkins are super cute and the perfect craft for ANYONE to make. They are really simple and inexpensive to create. There's so many fun different papers out there. These would be fun with GLITTER too! Ahh so many possibilities! 😉
Supplies:
Scrapbook paper
Glue stick
Brown paper bag
pipe cleaner
scissors
hot glue
Instructions: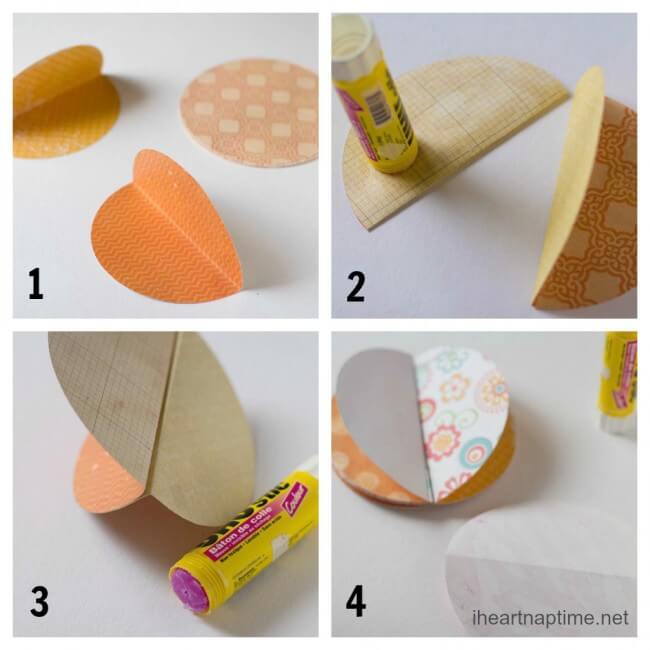 Cut 6 circles (I cut mine 4 and 6 in) and then hold in half.
Place glue on the outside of the folded circle.
Push down your second circle onto the glued side.
Keep adding circles until you form a sphere.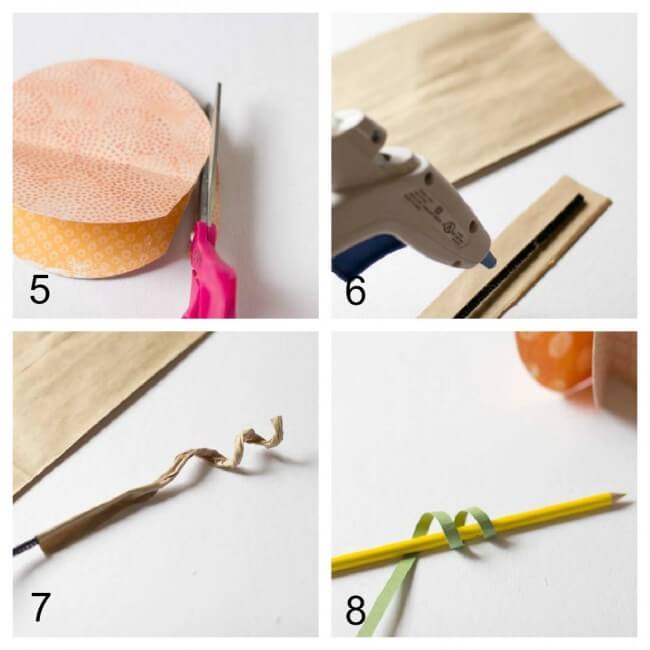 5. Cut the very bottoms of the pumpkin off, so it stands up straight.
6. Cut a strip from a piece of brown paper bag and glue it around a pipe cleaner.
7. Twirl your pipe cleaner around a pencil to create a fun stem.
8. Cut a piece of green paper (about 1/4 in) and wrap it around a pencil.
9. Glue the stems inside the middle of the pumpkin with hot glue.
10. You can also cut out leaves with the green paper and stick those next to the stems.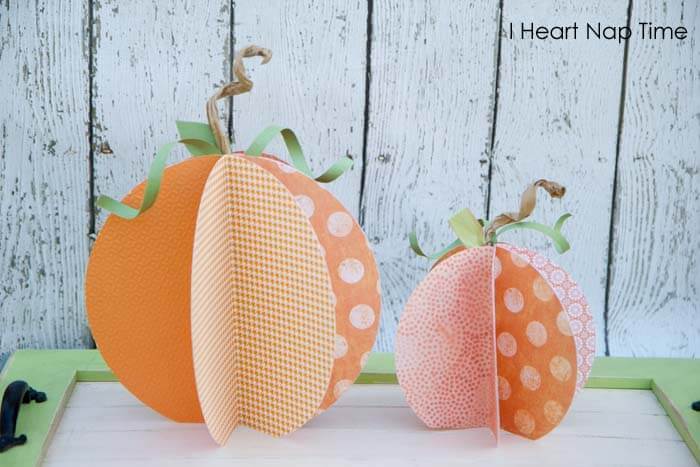 The bigger your circle the bigger the pumpkin. You could also use more than 6 circles to make the pumpkin more full. These were inspired by alydosdall.
Here's an example with plain white paper, which is super cheap and still really cute!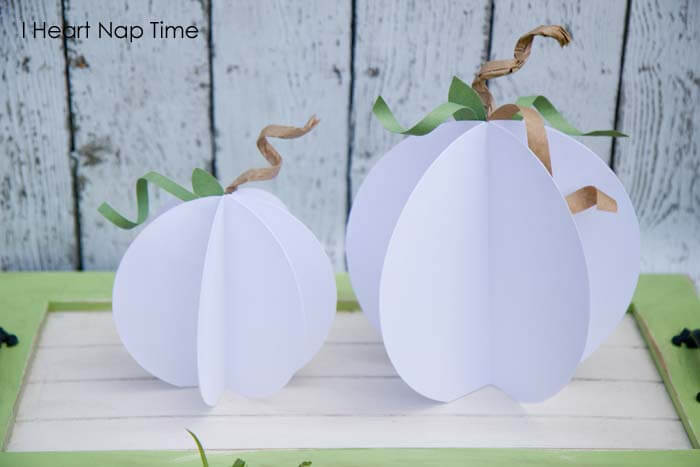 Come back tomorrow to see another fun craft for fall.
Thanks for reading. Have a great day!