Don't Eat Pete…the perfect game to play with the entire family. Kids will love this clever, simple, and delicious game!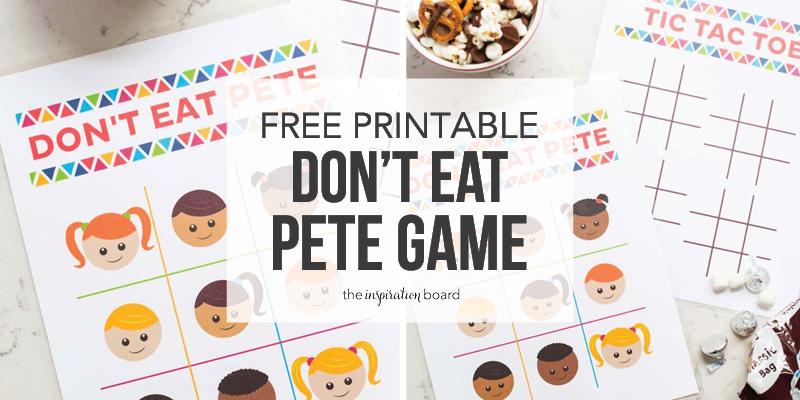 Family Game Night
Game night is one of my favorite family traditions. It's nice to take a break from the stresses of everyday life and relax with my family. It's definitely a special moment when all the phones are put away and we are all laughing and engaging with one another while playing our favorite games and stuffing our faces with delicious snacks. We try and have game nights a couple of times a month and they are always so much fun.
Don't Eat Pete was one of my favorite games growing up and I have loved playing it with my kids. It's such a simple game, but it never gets old! All you need to play is the Don't Eat Pete FREE printable and some candy. Simply download, print, and enjoy! If you've never played Don't Eat Pete, I've included step-by-step instructions below. Have fun!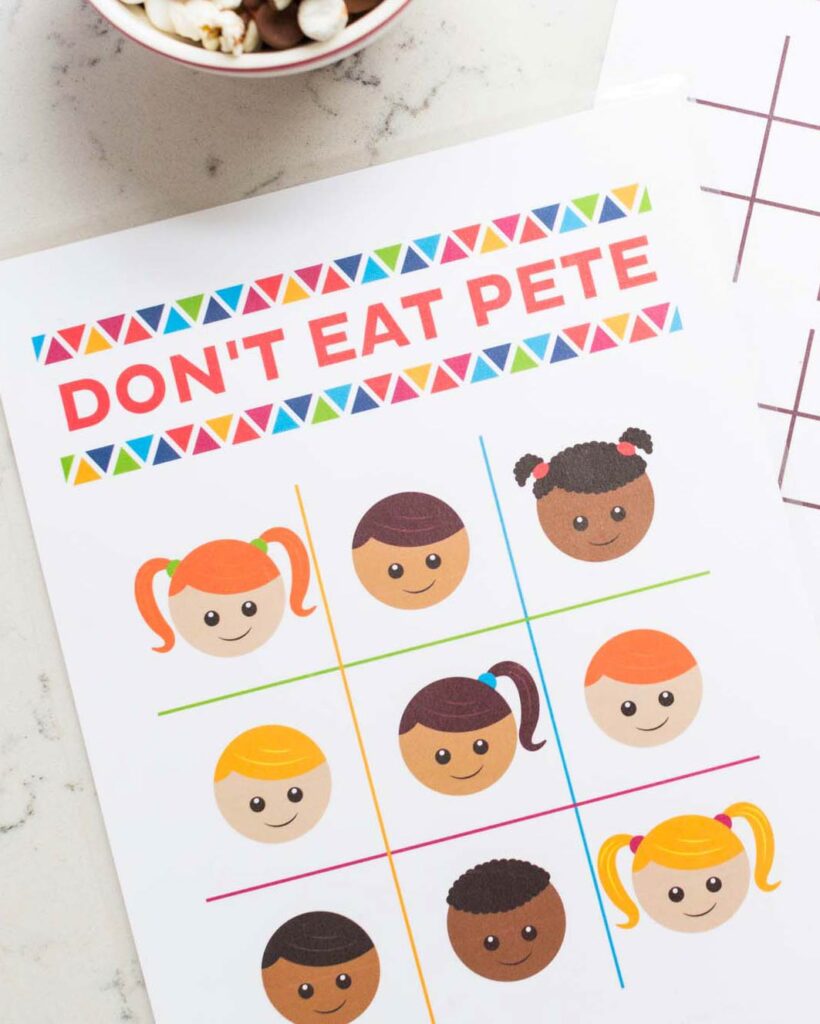 Supplies
Don't Eat Pete Free Printable
Candy (We like to use M&M's, cheerios or mini marshmallows. You can use whatever you'd like)
How To Play Don't Eat Pete
The goal of the game is to not pick up "Pete."
Place one candy in the each square.
Send one child out of the room and then the children left in the room will pick one of the faces on the board to be "Pete."
Bring the child back into the room. They will take away one piece of candy (on top of the face) at a time. Once they get to "Pete," the other children will yell "DON'T EAT PETE!"
At this point their turn is over and they get to keep the candies they earned. Refill the game board and then repeat with the next child.
Free Printable Don't Eat Pete Game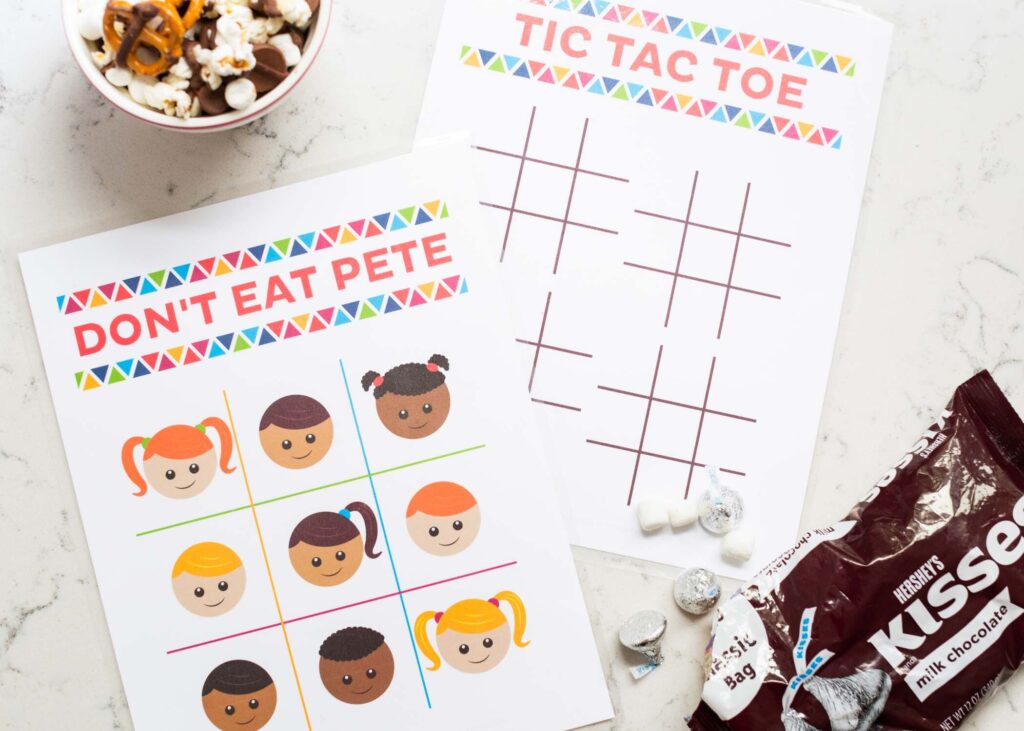 More Activities for Kids