Thanksgiving Coloring Pages
Thanksgiving Coloring Pages – The perfect family activity to enjoy together around the holidays. Includes fun Thanksgiving designs and a tic-tac-toe board. Your family will love these FREE Thanksgiving coloring pages!
These printable Thanksgiving coloring pages are such a fun family activity to enjoy around the holidays. We also love to print out a Thanksgiving Thankful Tree as well. Both make the perfect craft that the whole family can participate in!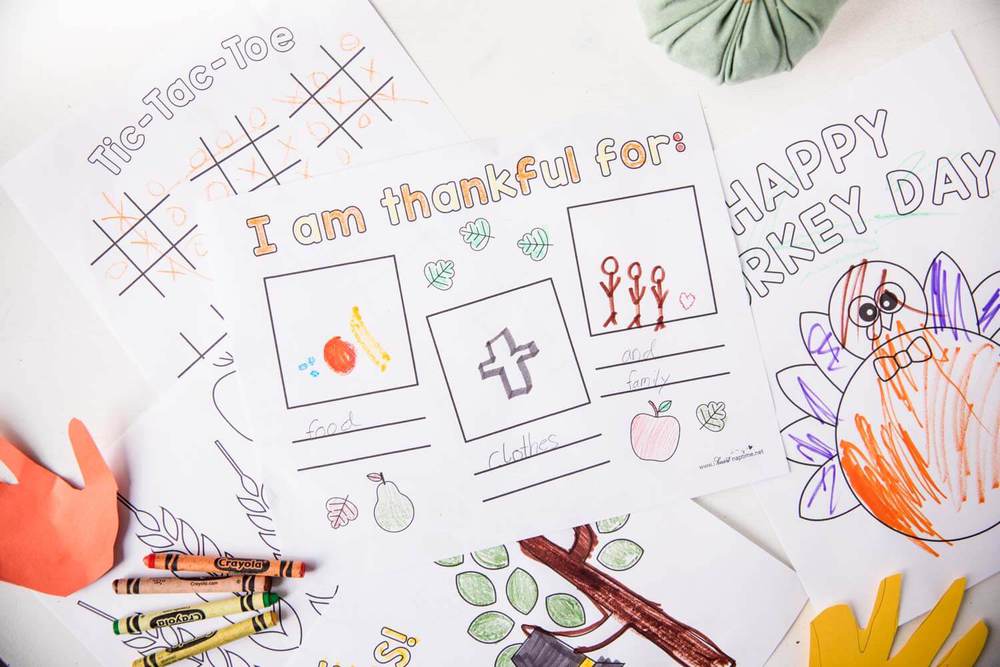 Printable Thanksgiving Coloring Pages
My kids absolutely love to color. It's one of their favorite activities and gives them the ability to be extra creative. When my kids have time off from school around the holidays, we're always looking for fun activities that we can enjoy together as a family. And these Thanksgiving coloring pages are just that! They are the perfect and easy craft idea that is fun for all family members, no matter what age.
I especially love the 'I am Thankful for' page that's included in the set of Thanksgiving printables. It's a great reminder of what Thanksgiving is all about. I loved seeing what my kids wrote down…it warmed my heart! It'd be fun to make this a Thanksgiving tradition and save these pages over the years. Then you could look back and see what your family had written down each year.
What's included in free Thanksgiving coloring pages:
There are 5 different designs included in this set of printable Thanksgiving coloring pages. Check them out below.
'Happy Turkey Day' coloring page
Thanksgiving design coloring page
'Give Thanks' coloring page
'I am Thankful For:' page
Tic-Tac-Toe board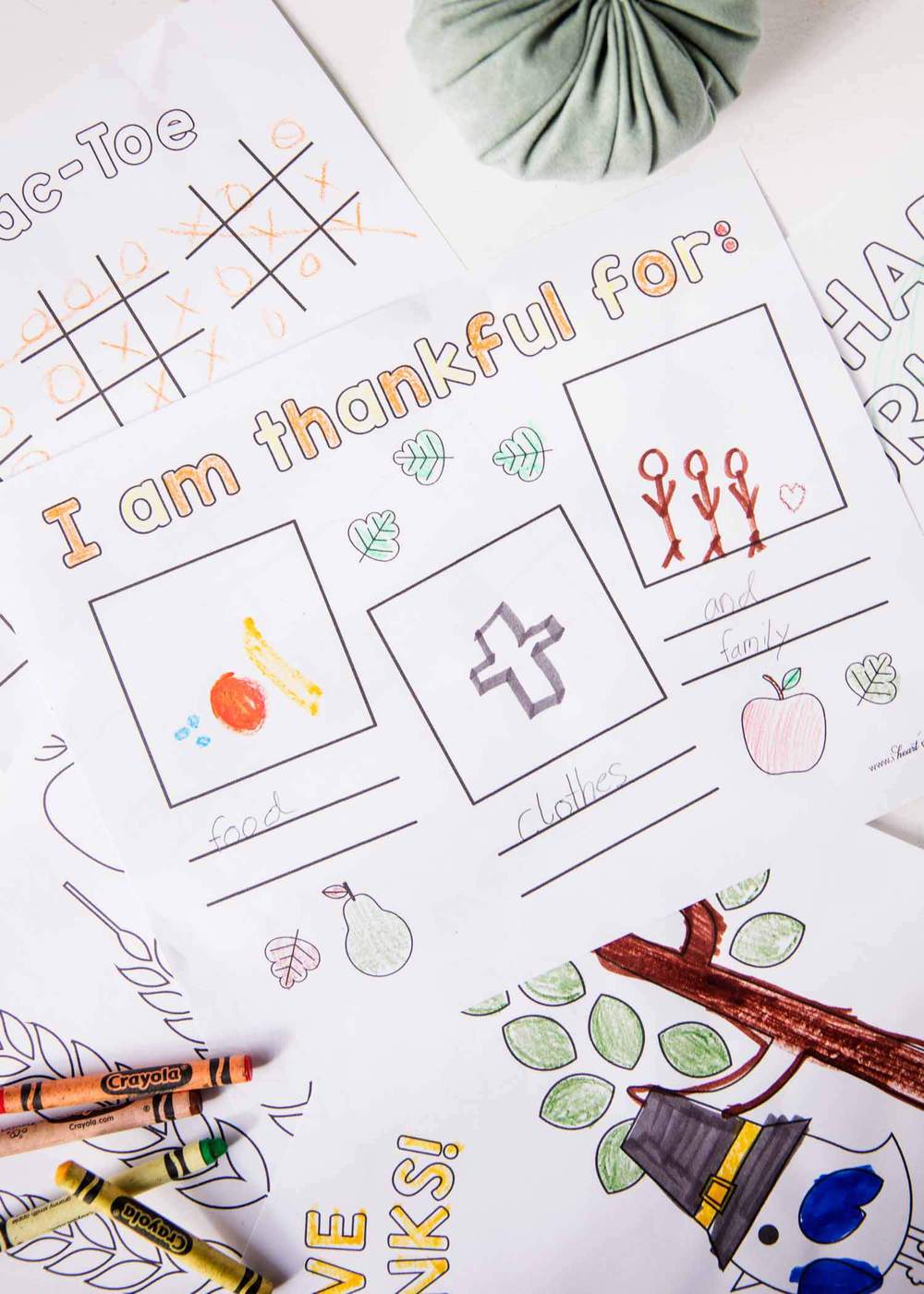 TO DOWNLOAD THANKSGIVING COLORING PAGES
Looking for more FREE Thanksgiving coloring pages?
Below are a few other fun Thanksgiving coloring pages that I found on the web. Enjoy!
These 3 different Thanksgiving designs from Crazy Little Projects are so fun! I especially love the turkey. 🙂
Check out these fun printables from Doodle Art Valley. There are over 20 Thanksgiving printables that are perfect for both kids and adults!
You'll find tons of fun designs and games here from Kids Party Works. My kids would love the Mickey and Minnie Mouse printables!
I hope you love these printable Thanksgiving coloring pages as much as we did. 🙂 Enjoy!