Erin here from Strawberry Mommycakes! I'm sharing these fun You've Been Boo'd FREE Printables for a fun family activity.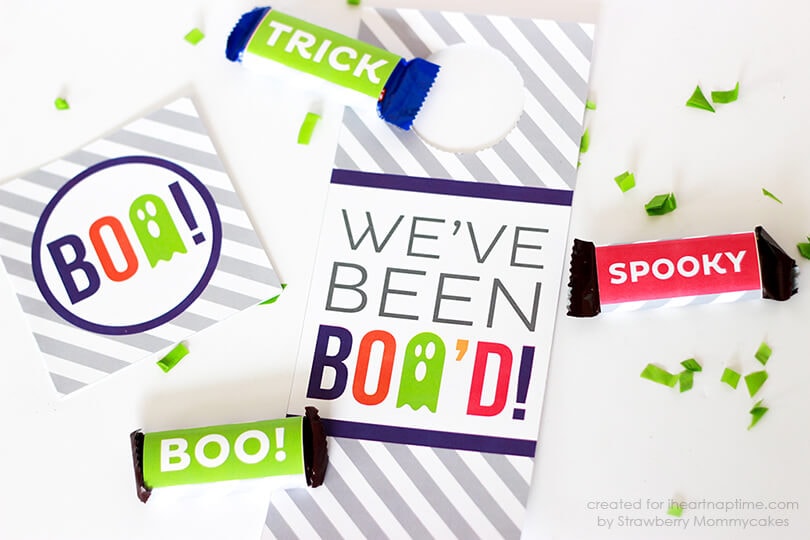 I love that people have adapted the twelve days of Christmas for Halloween. Even better, you only have to do it twice (great for busy families!) If you don't know about You've Been Boo'd, then I'm excited to be the first one to enlighten you. All you do is print out these printables (twice), cut them out, fill a bag with treats and attach the printables to the bag. You'll go to two houses, ring the doorbell and leave the treats on the porch anonymously!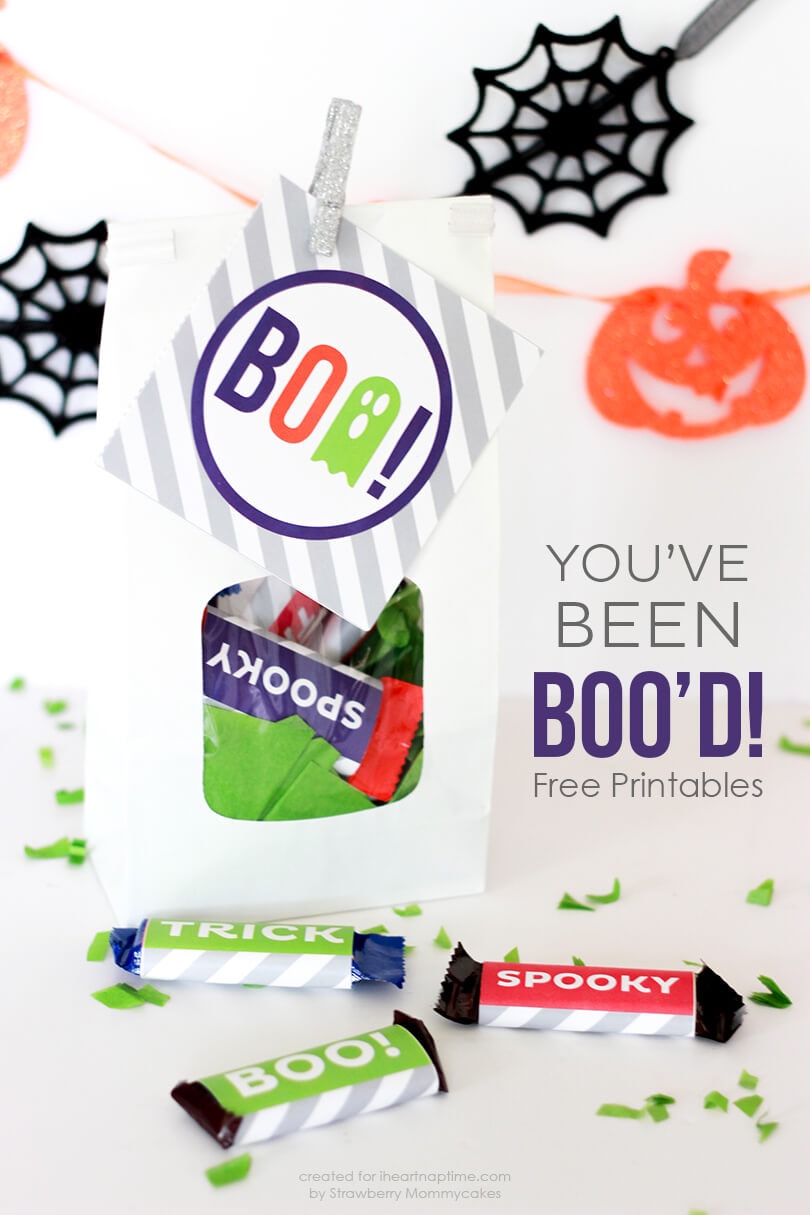 It's so fun and a great service activity…I think even teenagers will like this! My one piece of advice is to give wrapped treats. A lot of people have food allergies and since it is anonymous, people might not want to eat something homemade from someone they don't know. Plus, fun size candies are easier and you can wrap them up in these cute printable wrappers!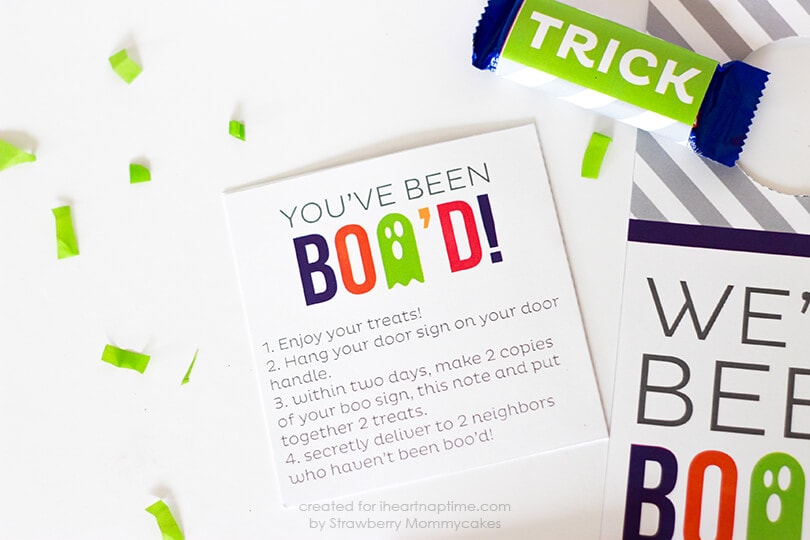 I made the You've been Boo'd card front and back…you'll just fold it in half and use permanent double sided tape to tape the inside together. I use Scotch Brand and you can find it anywhere…it's my new favorite crafting supply! Lucky for you, the directions are already on the printables, so that makes things easier for you.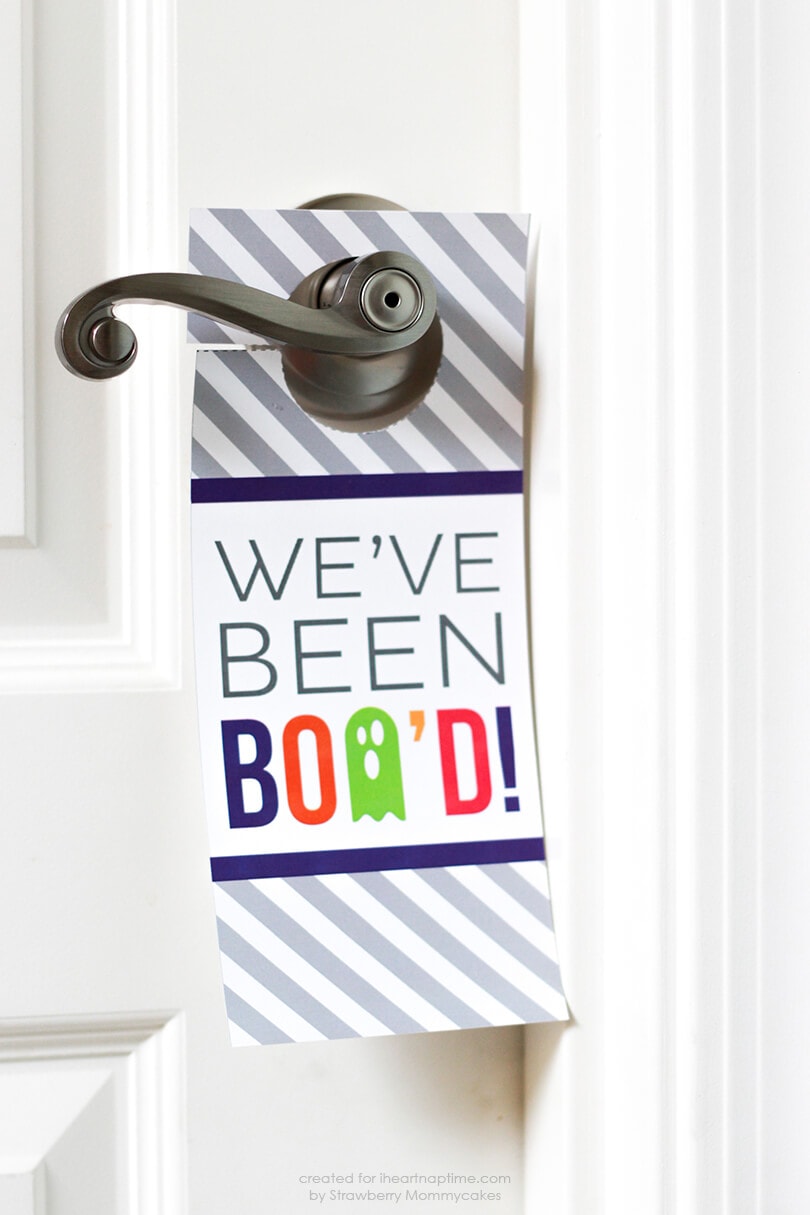 I like that this comes with door hanger because a) it's cute and b) it makes it so much easier for your "target family" to display. Since I try to make everything cohesive, I made these treat covers, too. They work on fun-sized candy bars.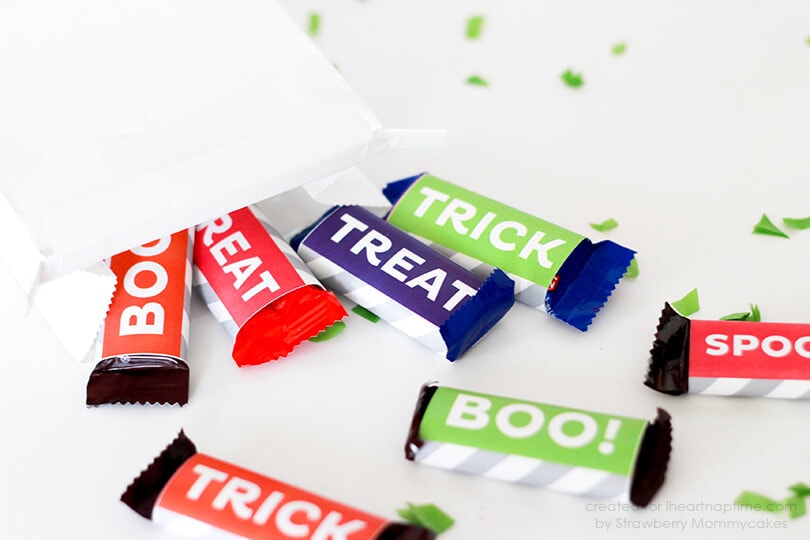 DOWNLOAD Your Boo'd Printables
If you like these, head over to my blog for more Halloween Printables. Since it's my favorite holiday, you have lots to choose from…but my personal favorite is my "I Scream" Cone Wrappers. Enjoy!
Love this adorable free Halloween printable? You'll like these, too!