You've Been Boo'd FREE Printables
FREE You've Been Boo'd printables...a fun way to share some treats with loved ones!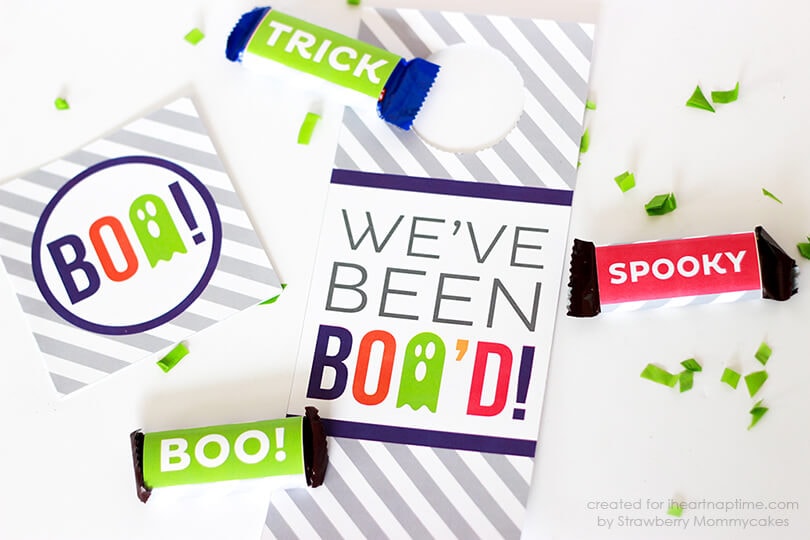 A Halloween Tradition
Family traditions are the best part of fall! Nothing beats getting together and making priceless memories with the ones you love. Halloween is the perfect time to get together as a family and Boo someone! Below you will find You've Been Boo'd printables that could not be easier to put together and are so cute!
What Does it Mean When You Get Boo'd?
Boo'ing a neighbor means you show them you care about them by giving them treats! That neighbor then shares the love and Boo's someone else in the neighborhood.
Boo'ing is usually done anonymously and kids love it! I have fun memories of my siblings and I hiding in the bushes and watching our neighbors open their door to find our sweet treat!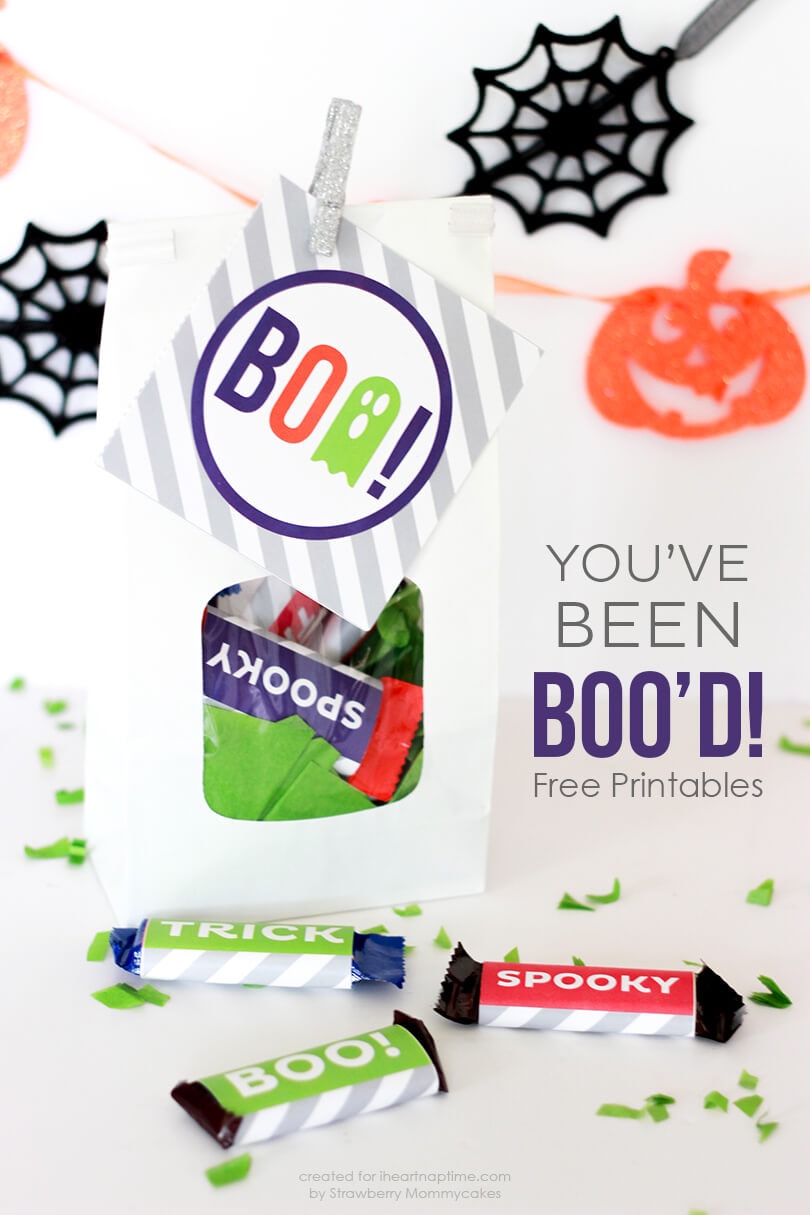 Free Printable Includes
2 You've Been Boo'd cards
2 We've Been Boo'd door hangers
8 fun-sized candy bar treat covers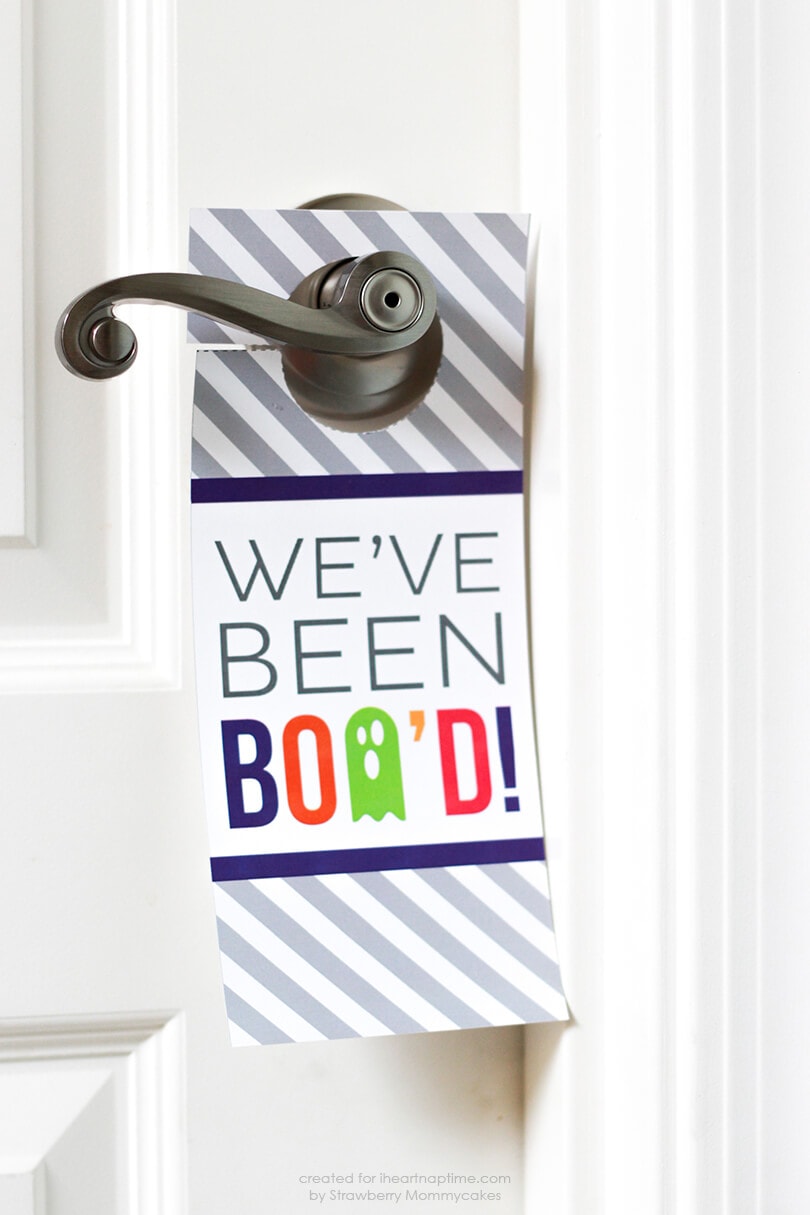 You've Been Boo'd Instructions
Print out the printable twice (2 sheets) and cut out designs.
Fill 2 bags with candy (use the fun-sized candy treat covers).
Tape together the front and back of the You've Been Boo'd cards with double-sided tape and attach them to the bag.
Choose 2 neighbors to Boo.
Secretly deliver the bag of candy to 2 neighbors and hang the We've Been Boo'd sign on their door.
Hide and watch your neighbor smile when they see they've been Boo'd!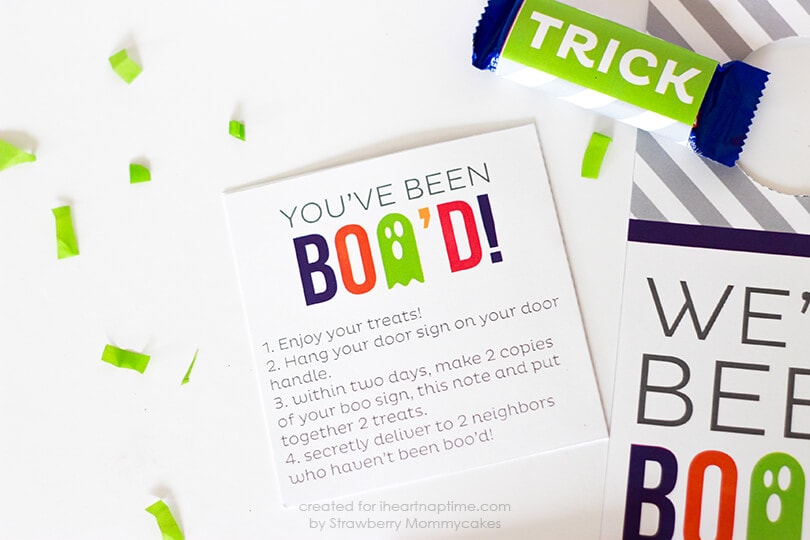 FREE Printable Download
Download the free printable below and you'll be on your way to boo'ing your neighbors, friends and loved ones in no time!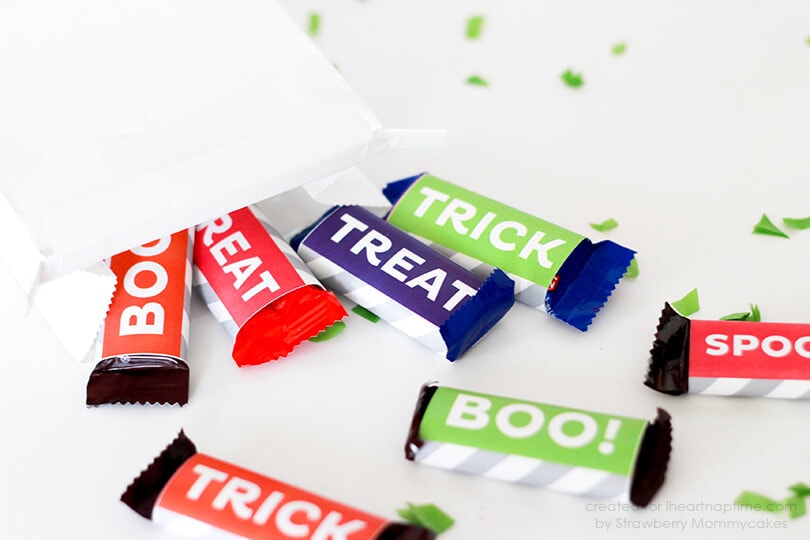 More Halloween Fun:
This post was originally contributed by Erin from Printable Crush.