Elf on the Shelf Idea Calendar and Checklist
Free printable elf on the shelf calendar and checklist to help you keep organized this year! Plan out your ideas and to-do's with these helpful holiday templates.
Because the holidays are so busy, it's easy to get behind on all things elf. But not with these helpful templates! I print them out after Thanksgiving, along with my elf arrival and goodbye letters. Then I start planning!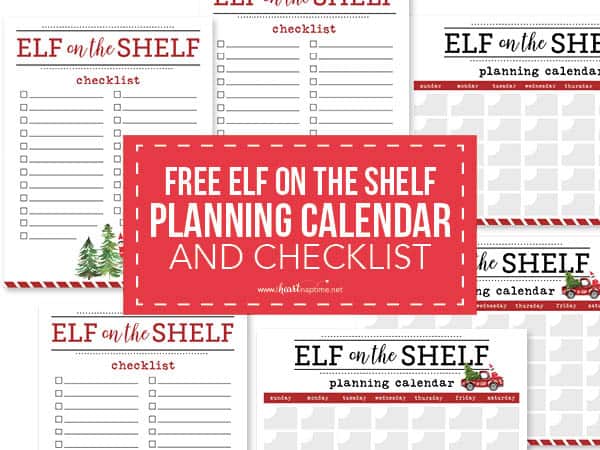 One of my family's favorite Christmas traditions is elf on the shelf. My kids love finding him each morning in December and I love seeing their faces light up with excitement each day. Over the years, I've compiled a list of 50+ elf ideas and many of you have requested a planning calendar and checklist. You ask and I deliver. 😉
Some days I have more creative and funny ideas than others. And then there are days where I'm lucky if I remember to move him to a "new" spot. If I happen to forget, I just tell them "Boe" (our elf name) was so tired last night that he slept in. Ha!
This year I'm prepared to be more organized, so that I don't have to hop out of bed at midnight because I forgot to move him. 😉 If you don't have one yet, here's the elf that I bought. I know some people don't love this tradition….but I love the "magic" it brings at Christmas time. Totally worth the extra effort in my opinion!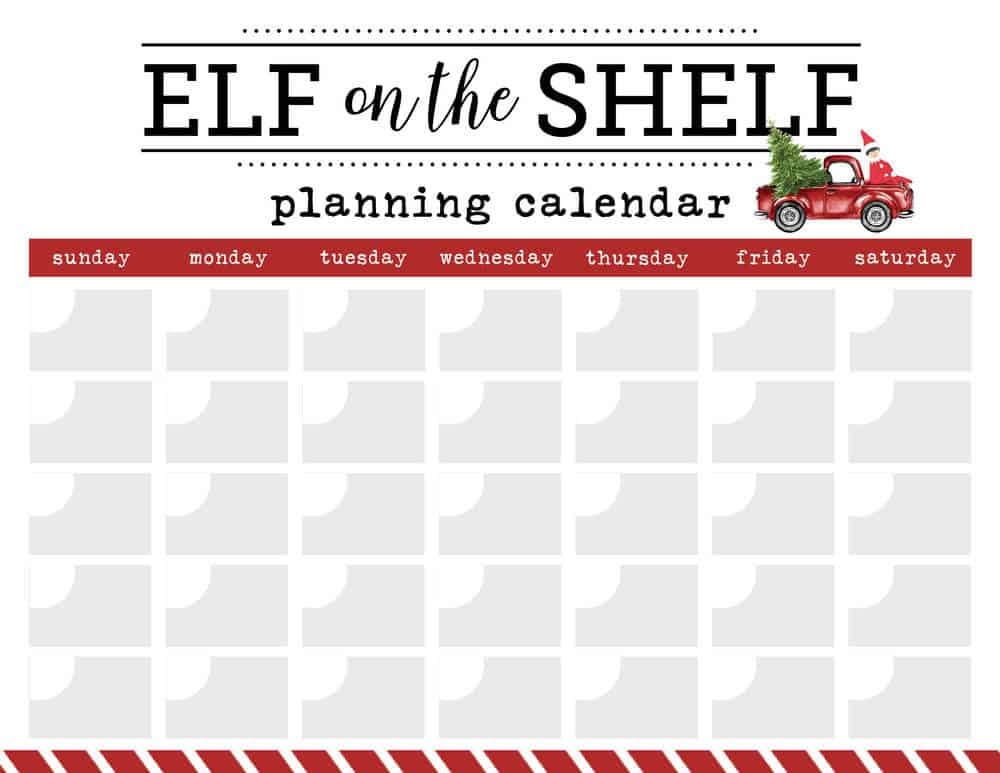 To download the elf calendar + checklist:
Enter your info below to snag your free calendar and checklist printables.
Print the templates out on card stock paper on a colored printer (you can also have it sent to the copy store to print for less than $1).
Plan out your ideas! We love to kick off the season with these adorable elf kisses.
So let's hear it…does your family have an elf come visit your home every year? What's their name?