Thankful Turkey (Free Printable)
This free printable thankful turkey is a great way to show gratitude this Thanksgiving! A fun and easy activity to enjoy with your family during the holiday season.
We usually fill out a family thankful tree each Thanksgiving, but this year we decided to switch it up with this adorable thankful turkey. The concept is the same, but the design is different. My kids (especially the younger ones) absolutely loved this version!
This is a fun tradition that my family and I love to do together around Thanksgiving. It's simple, inexpensive and a great way for each family member to show what they're most grateful for this holiday season.
Everyone can print out their own turkeys, or you can use one for the whole family. We printed out individual turkeys this year and then taped them to each of our bedroom doors. I smile every time I walk past each of the kid's rooms and see them!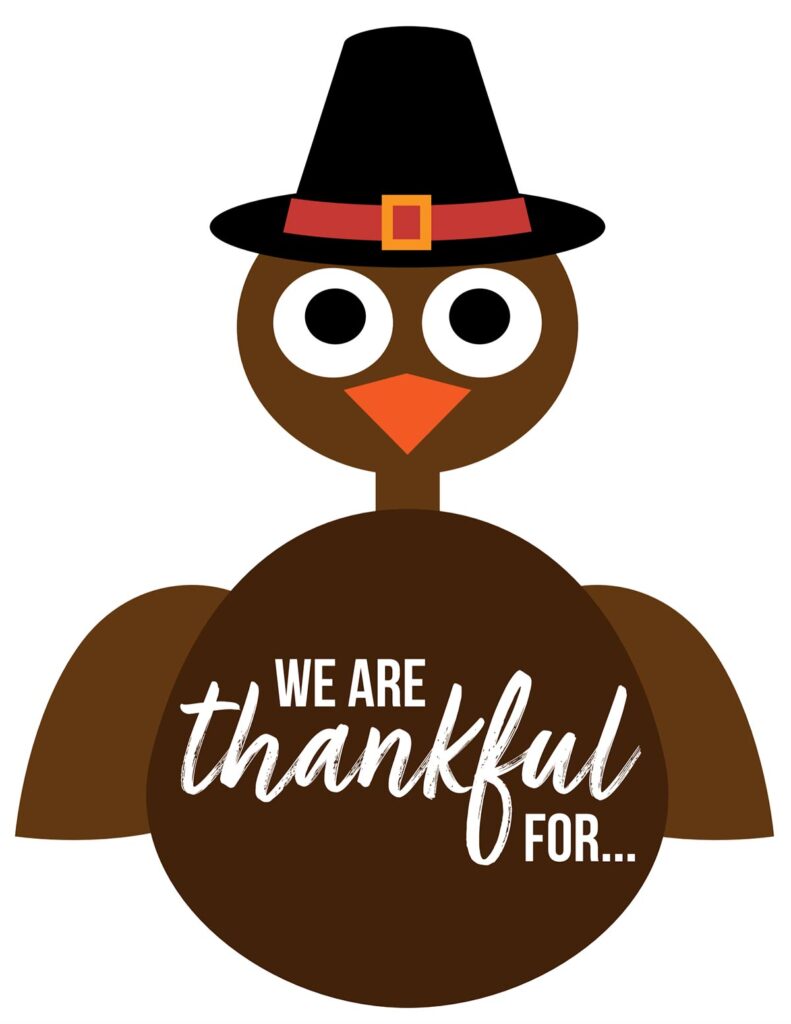 Supplies:
Thankful turkey printable (download below)
Cardstock paper
Scissors
Tape or glue
Markers (or pens)
Free printable thankful turkey
Download. Simply download the thankful turkey printable and save the file to your computer.
Print. Print it out on cardstock paper and then cut out the turkey belly, head and feathers. I laminated the turkey so we can use it each year.
Assemble. Line up the turkey neck with the top center of the belly and then tape or glue the pieces together.
Write. Have each family member write what they're most thankful for this Thanksgiving on a feather.
Add feathers. Then tape or glue the feathers to the back of the turkey belly!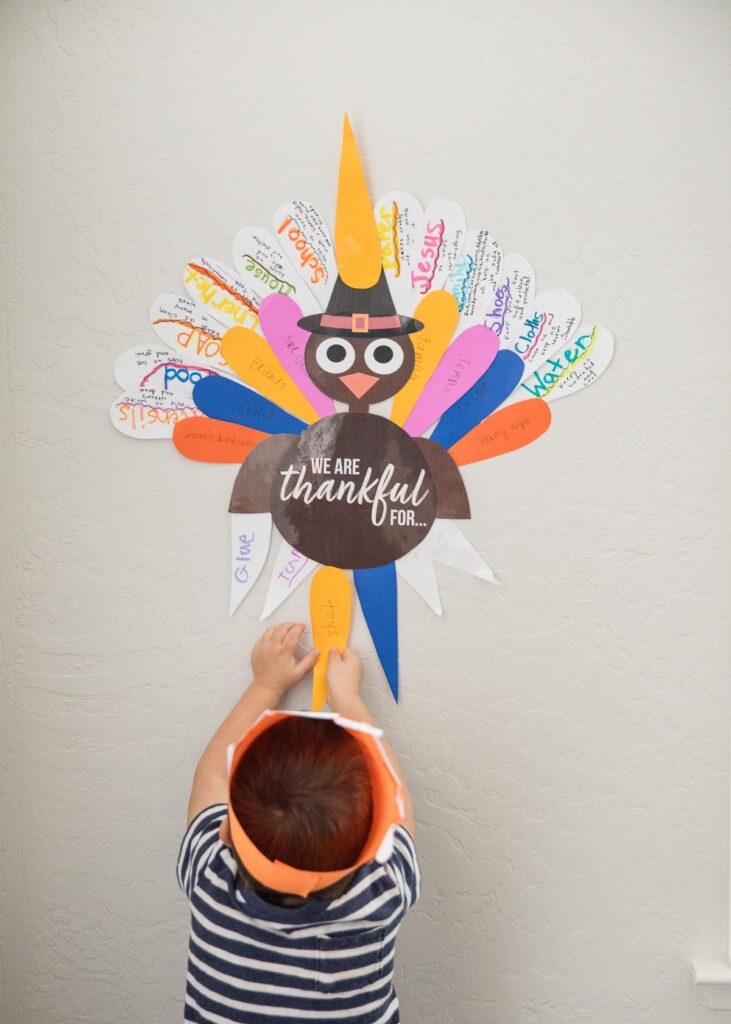 More Thanksgiving inspiration: