Fabric Bookmark by Made to be a Momma for I Heart Naptime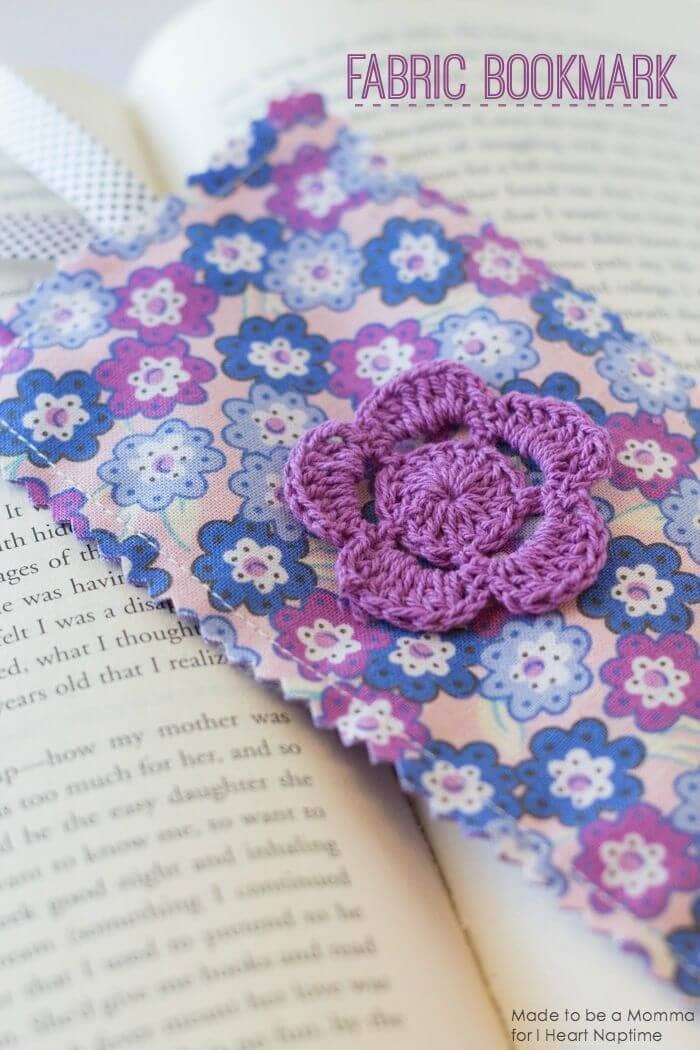 Hi friends! It's Katie from Made to be a Momma here again to share with you how easy it is to make a fabric bookmark. These bookmarks are perfect for back to school, book club gifts, Christmas gifts and more. The best part, they are super simple to make. If you have some scraps of fabric and 30 minutes you can whip out a couple of these in no time.
Supplies:
Scraps of Fabric
Ribbon
Embellishments
Sewing Machine
Pinking Shears
First, gather your supplies. Cut out two rectangles from your scraps of fabric. This is the best part, you can make these as big or as small as you want. No specific measurements from me 🙂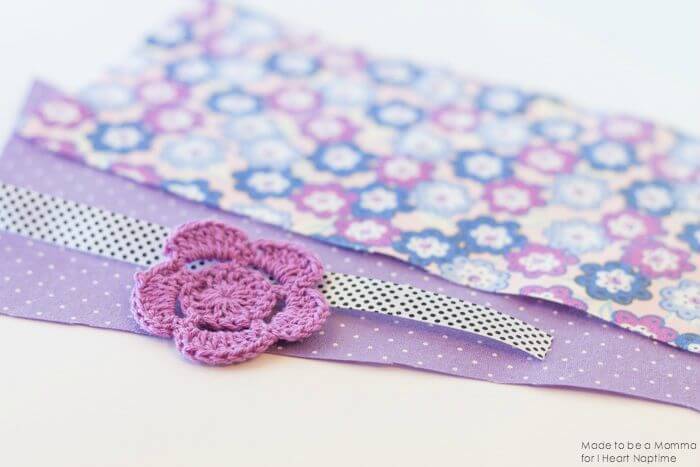 Lay your fabric pieces UGLY sides together. Normally we do pretty sides together but since I won't be flipping this bookmark inside out we want both pretty sides on the outside. Insert your ribbon in between the fabric sandwich and pin in place.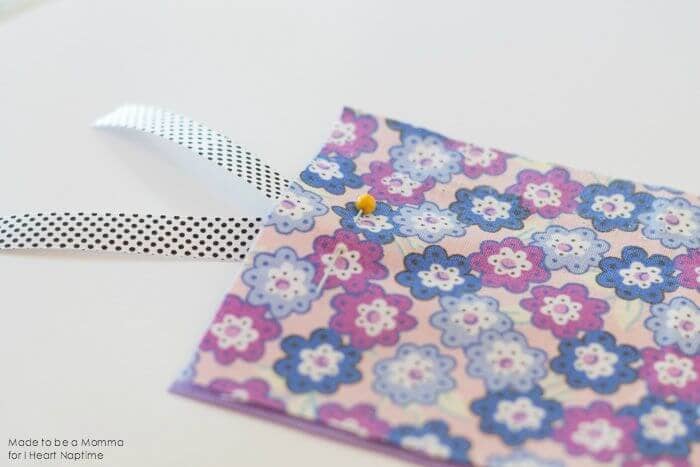 With a 3/8 inch seam allowance sew around all four edges of the bookmark making sure you pivot your needle when you get close to the edge rather than going all the way across. (As seen in the picture below)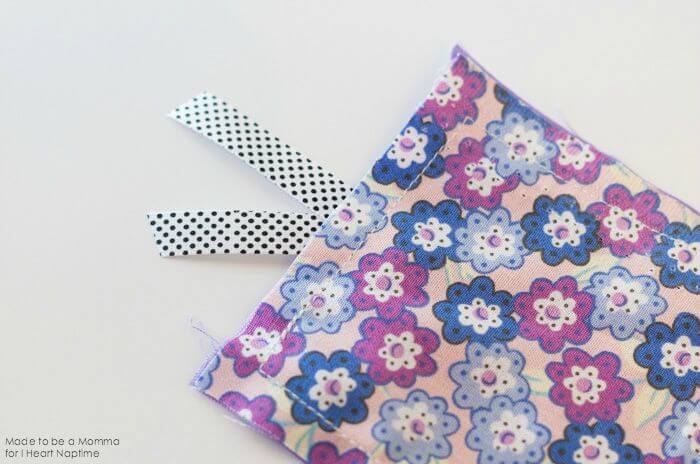 Using your pinking shears, cut around all four edges.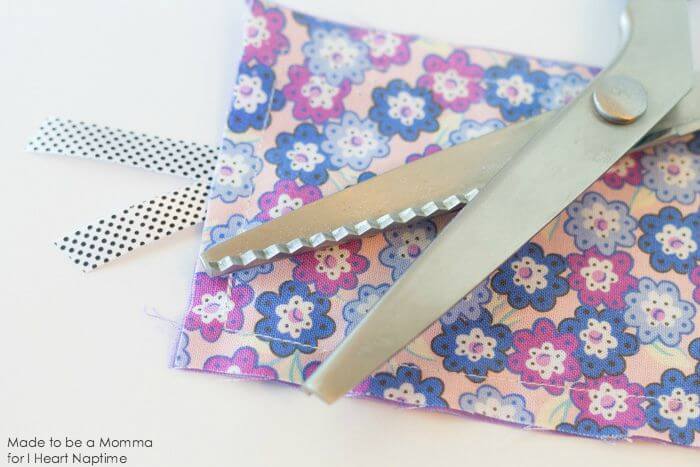 Add any embellishments that you want 🙂 Simple and Pretty!