DIY Rustic Window Picture Frame
This DIY rustic window picture frame is easy, inexpensive and a great use for old windows! A fun way to make a big statement in your home.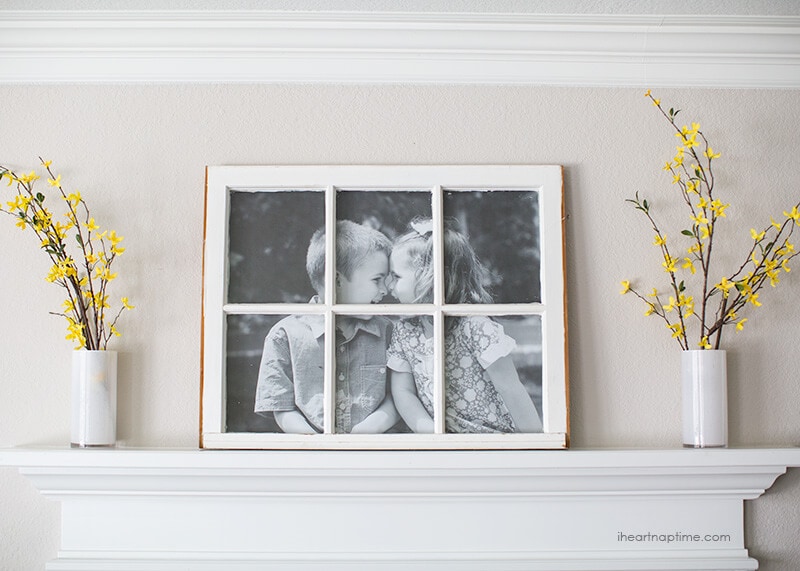 One of my neighbors was getting rid of some old windows a few months back and asked if I wanted some. Umm.. YES! I've seen so many fun ideas on Pinterest using old windows and knew I could figure out something to do with them. I finally decided on printing these HUGE photos and backing them behind the windows. This was seriously one of the easiest projects I've ever done and everyone who comes over always asks how I did them. So I figured I better post it in case you come across some old windows too.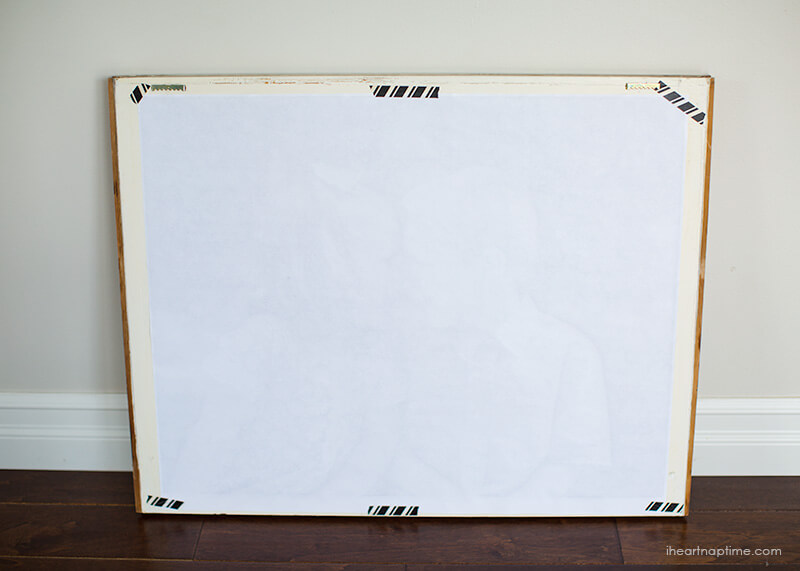 Supplies
Old window
Printed image (approximately the same size as window or bigger)
Scissors
Tape
(2) Sawtooth picture hanger (if hanging on wall)
Hammer and nails (if hanging on wall)
Instructions
Clean. Start by cleaning your window really well and set aside to dry.
Print. Print your image. I printed one huge photo at Office Max (I think you can do this at Staples too). Just tell them you want to print a black and white engineer print and it will cost you less than $5! I printed my picture a little bigger than the outside edges, to make sure I could move the picture around, so faces weren't cut off. Then I just trimmed the edges with scissors.
Tape. Next, I taped the print to the back of the frame.
Hang. If you'll be hanging this up on your wall, hammer in two sawtooth hangers and then it's ready to hang!
Easy peasy and such a fun way to make a big statement in your home!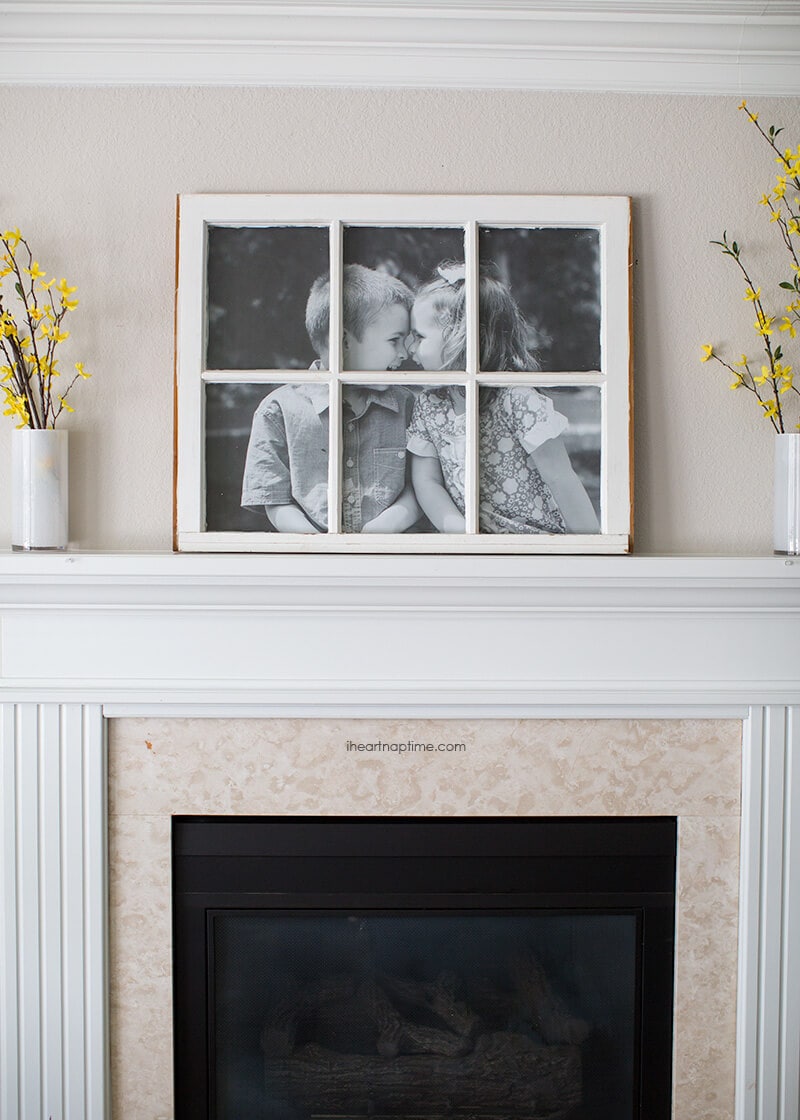 I placed the window on my mantel for awhile, and then decided to print more photos and hang them up in my hall way. I love how it turned out! You could even spray paint the windows different colors for a fun pop!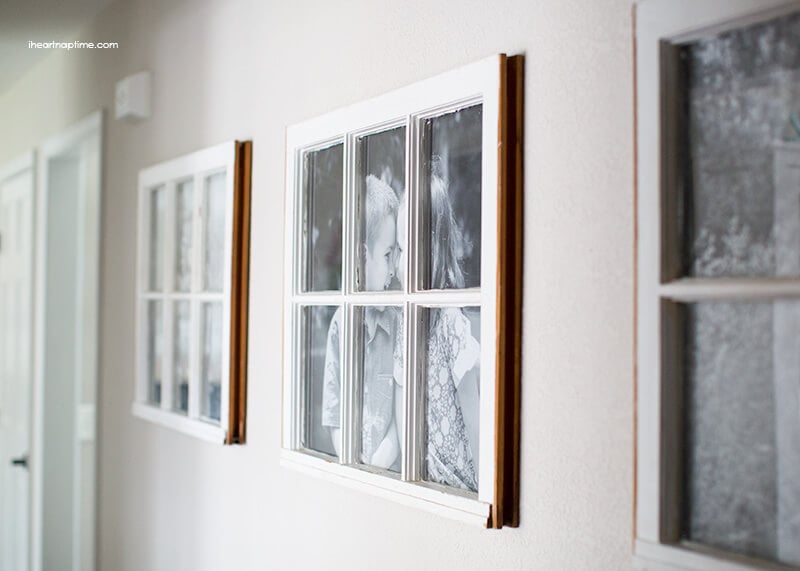 More fun DIY projects: