So last week when I shared my living room you may have spotted a few new pillows. I had searched everywhere for the perfect pillows and never saw anything I liked. I finally decided to make my own pillows and it was A LOT easier than I thought. Who knew?
Today I'm going to show you how to make a pillow cover, these are super cute AND easy slipcovers. These envelope covers are great because they slip right off and are easy to wash. I promise that anyone who owns a sewing machine can do this. You'll only need a few things to get started.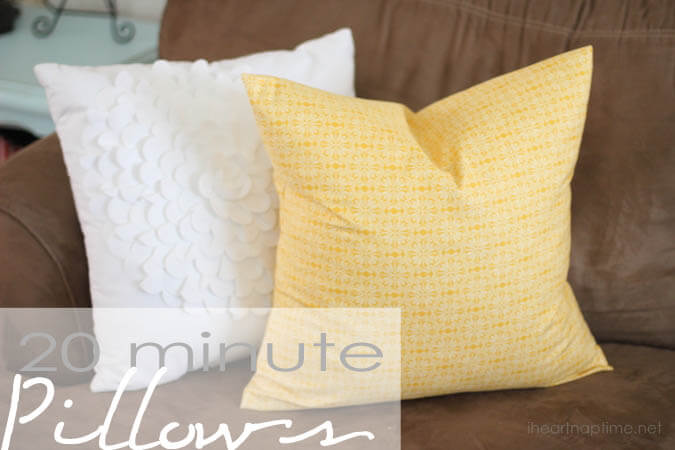 How to sew a pillow cover 20 Minutes
Supplies:
Riley Blake Sunny Happy Skies Fabric
Scissors or rotary cutter
Thread
Sewing Machine
Pins
Directions:
Step 1: Measure your pillow to determine the size of fabric you will need. Here's an easy formula my MIL taught me. Length = (pillow's size x 2)+3?, Width = pillows size + 1?. My pillow was 19″ so I cut my fabric 39″x20″ . Once you have determined the size of your fabric cut out the rectangle shape.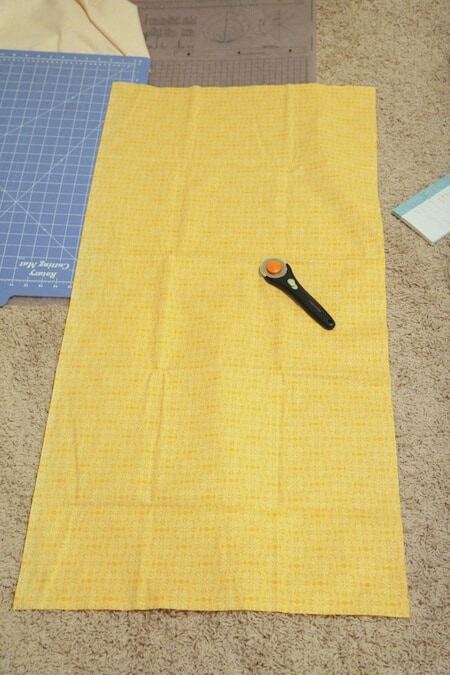 Step 2: Hem both of your SHORT edges 1/2 inch.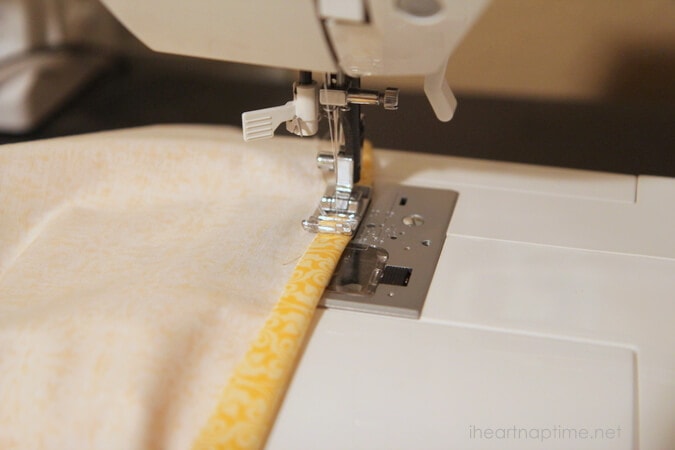 Step 3: Fold your fabric in half, right sides together.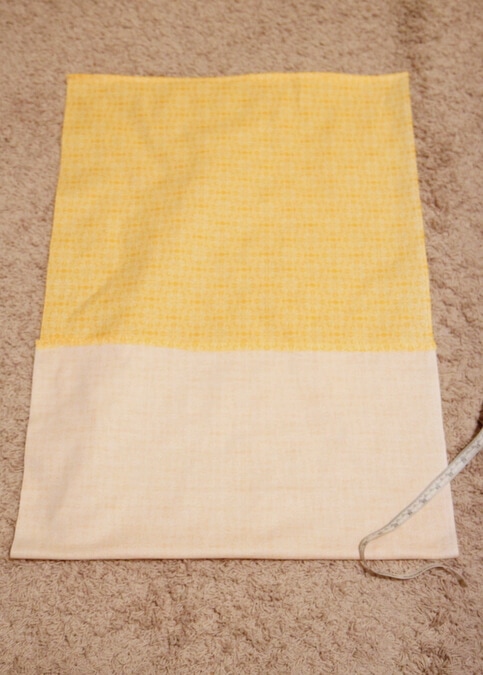 Step 4: Fold your other edge in, overlapping the first fold. It should overlap about 2-3 inches. Pin sides.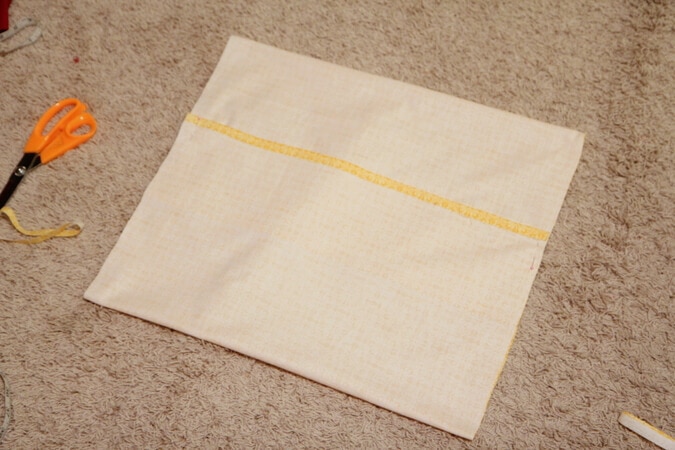 Step 5: Sew both ends shut (make sure not to close the middle—just the ends).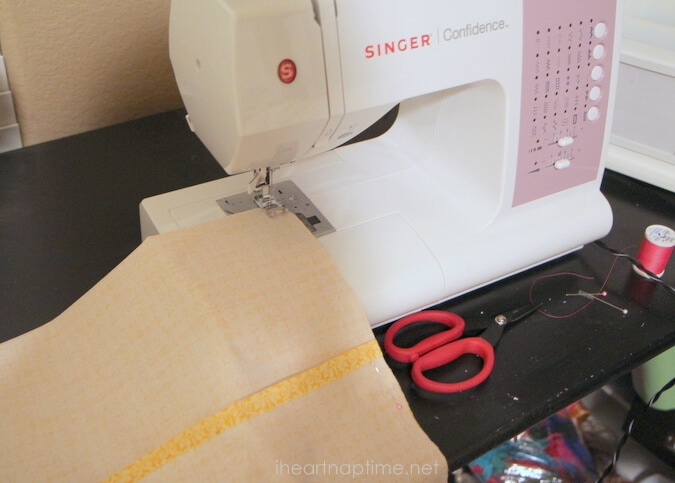 Flip the cover right side out and stuff your pillow in. See, that wasn't too bad. You'll be making some fabulous pillows in no time at all. Once you get started, you just can't stop. It's kind of addicting. I think I've made 5!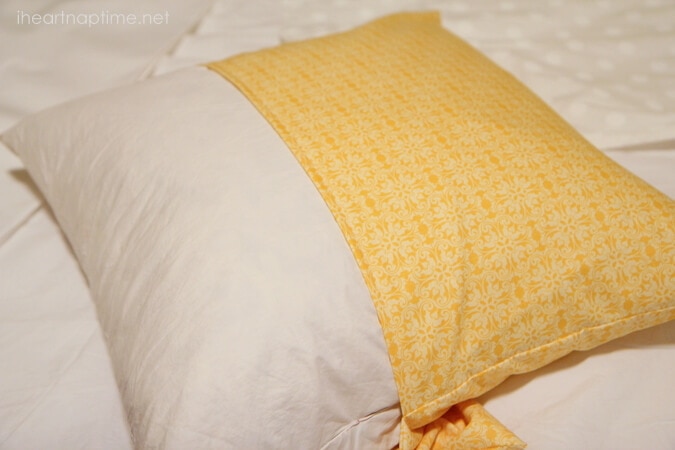 Hopefully you found this tutorial helpful. Let me know if you have any questions. Have a great day!