Free Printable Birthday Cards
Download these free printable birthday cards and print them at home! Perfect idea for a last minute card when you need something in a hurry. Cute and easy!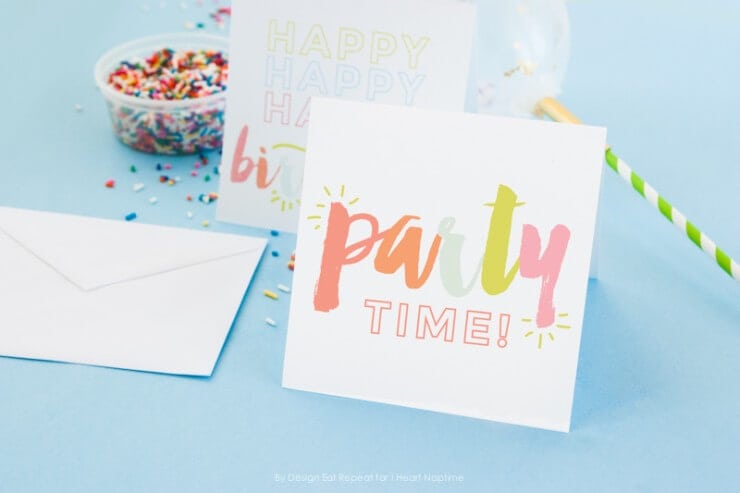 I have a confession…I always forget to buy birthday cards. If I told you how many times I have made a mad dash to Target minutes before a birthday party or event, you would probably laugh and then disown me.
I know I can't be the only one who has trouble with this. To help out my fellow forgetful gals, I designed a set of free printable birthday cards that will save your butt at the last minute. They're perfect for your sassy and fabulous friends and family!

And if you're feeling extra festive, pop in some rainbow paper confetti or sprinkles to each envelope before sealing. I don't know about you, but confetti truly makes everything better!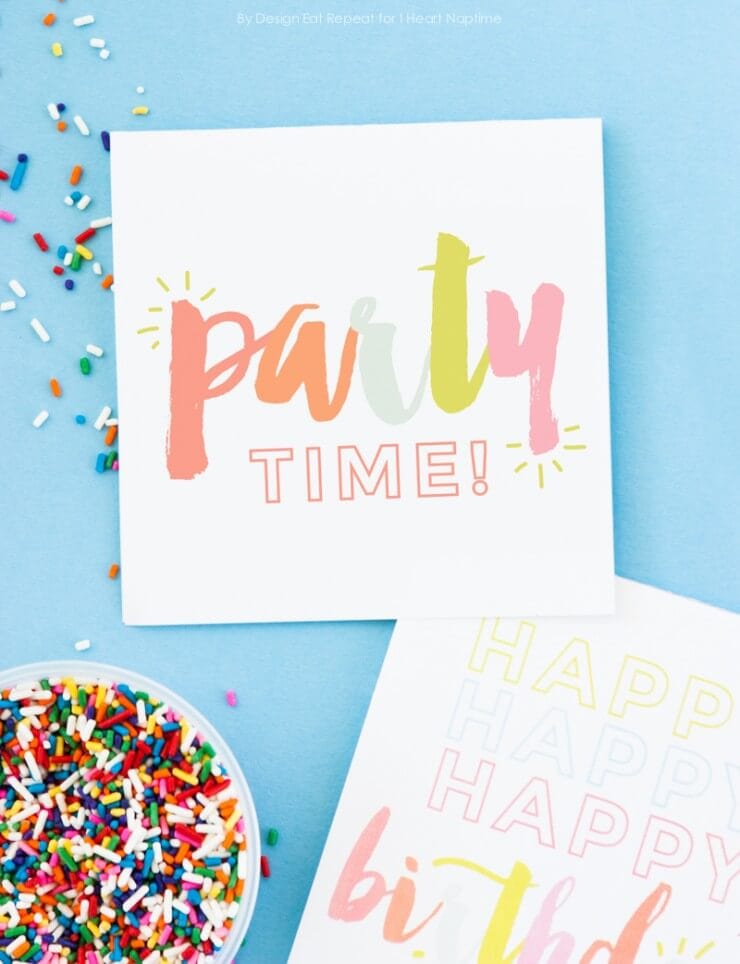 Free birthday cards download
These fun cards come from the talented designer Design Eat Repeat. The free download includes two birthday card versions:
"Happy Happy Happy Birthday!" with blank inside
"Party Time!" with blank inside
Instructions:
Download the file to your computer.
Print out on cardstock paper.
Cut along the black dotted lines with scissors.
Fold in half along the gray dotted line in the center.
Write a special birthday message on the blank insides.
Seal in an envelope or directly attach to your gift!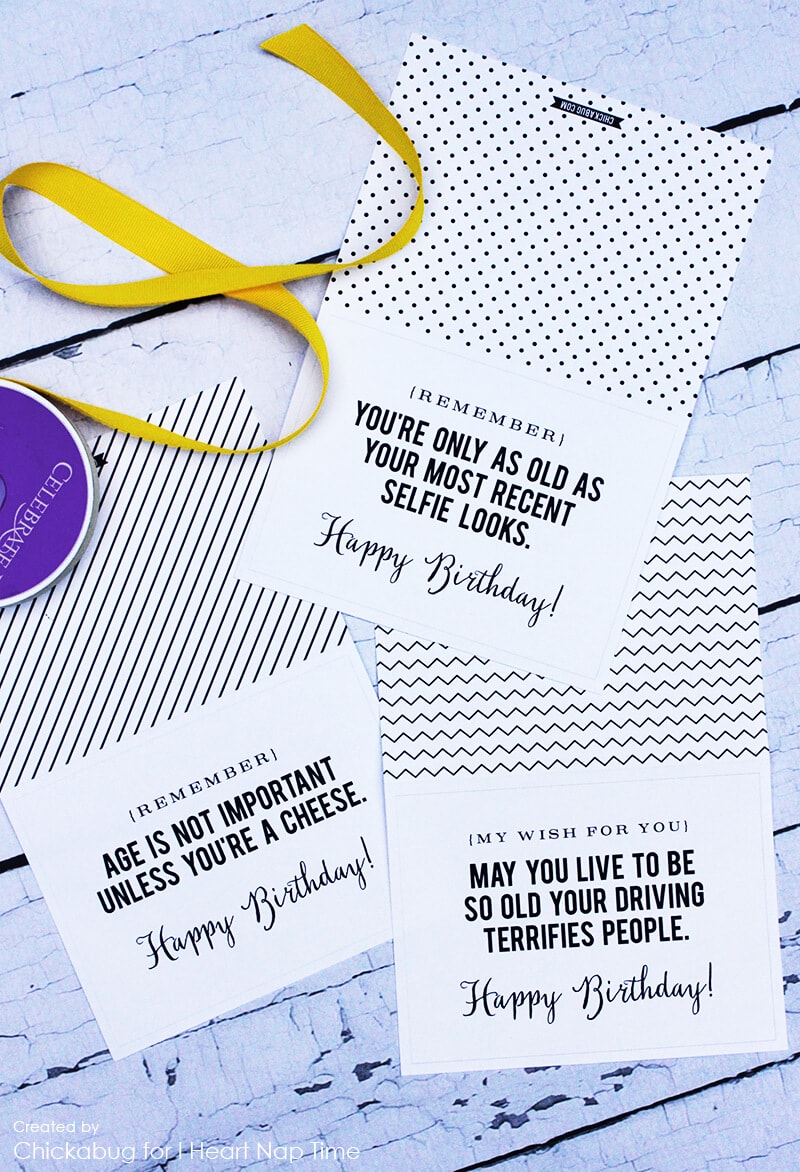 Funny printable birthday cards
We also have a funny version, too! These printable birthday cards come from the talented designer Chickabug. There are 3 fun phrases to choose from, and each folding card has a fun pattern on the back. I hope you (and your friends) love them!!
"Remember, age is not important unless you're a cheese. Happy Birthday!"
"Remember, you're only as old as your most recent selfie looks. Happy Birthday!"
"My wish for you, may you live to be so old your driving terrifies people. Happy Birthday!"
More free birthday printables: