DIY Mother's Day Gifts…20 fabulous handmade gift ideas that are perfect for showing your love. Easy step-by-step instructions to help make this Mother's Day the best yet.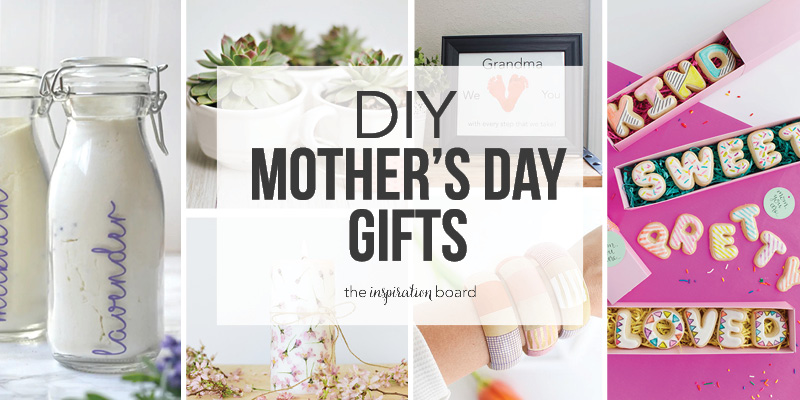 Homemade Mother's Day Gifts
It's that amazing time of the year again when all mothers and motherly figures are celebrated! And if you are like me you are struggling to think of a gift worthy for that outstanding wife, mother, grandmother, or dear friend, who has cared for you as a mother would, in your life. I mean what gift could possibly express gratitude for all of the many ways you have been loved by such an amazing woman?! It can be difficult to find a great gift!
One thing I have learned about Mother's Day is that gifts are extra appreciated when they are something homemade. The time and energy you put in making your gift means so much to mothers. There are many DIY gifts that any mother would be overjoyed to receive and I have compiled some amazing options. Below I have included 20 fabulous DIY gifts that you can put together yourself for the dear mother in your life. But at the end of the day just know that a hug from you and the words "I love you" are the best gift you can give.
Lemon Sugar Scrub
Pamper the motherly figures in your life with this relaxing lemon sugar scrub. This is a great gift for all those hard-working mamas out there!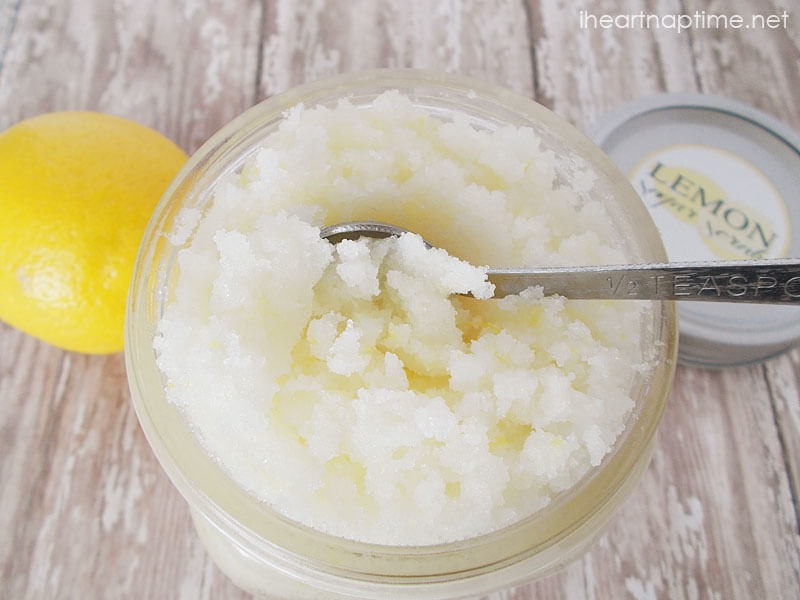 Succulent Tea Cups
Ok, how cute are these?! These succulent teacups look so elegant and Moms will love both the teacup and succulent plant!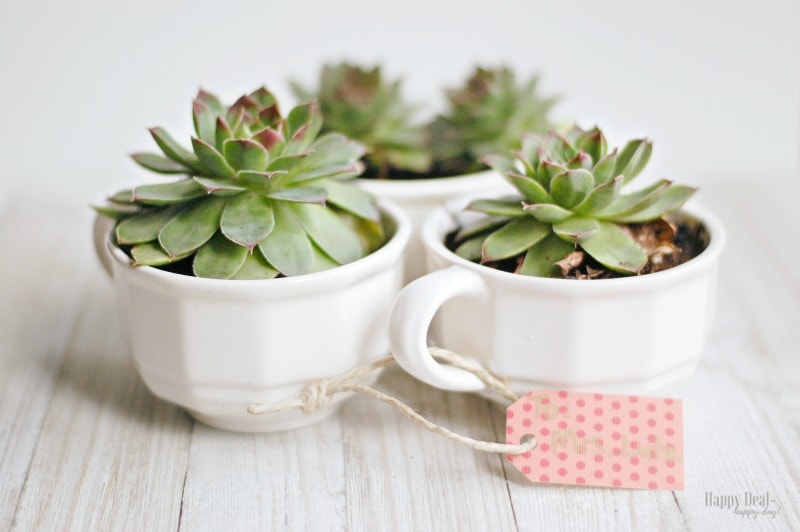 Succulent Tea Cups via Happy Deal Happy Day
Shoe Lovers
Does the mother in your life love shoes? Try stuffing a cute pair of new shoes with her favorite things. Anyone would love to receive this gift!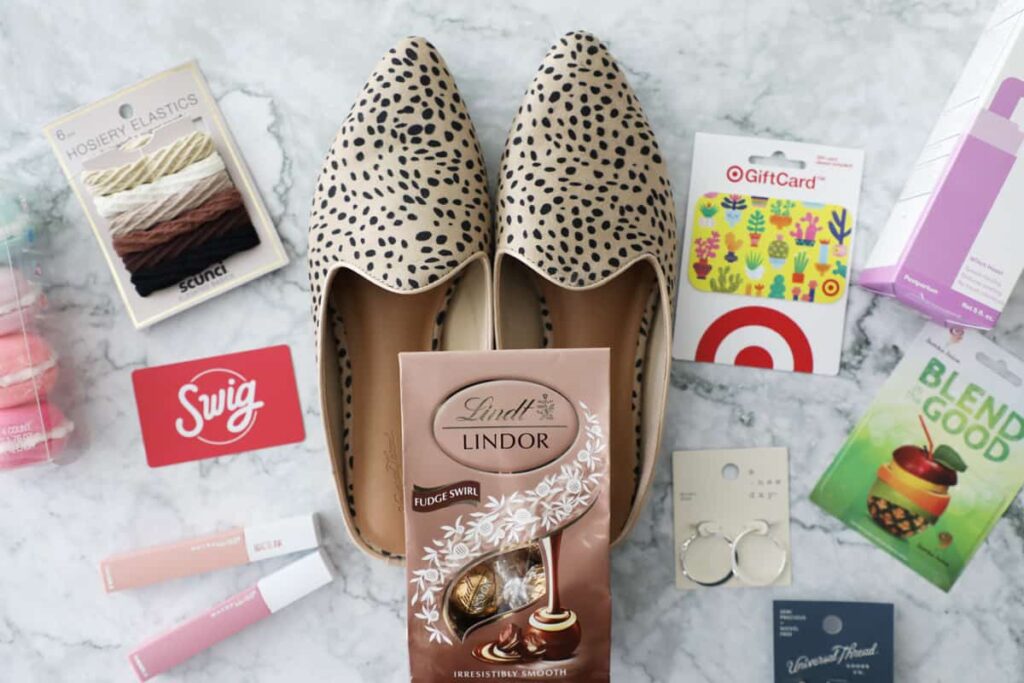 Gift for Show Lovers via Pretty Providence
Pebble Family Portrait
This Mother's Day gift is so creative! Create your own pebble family portrait by simply finding things outside. This idea is definitely a winner.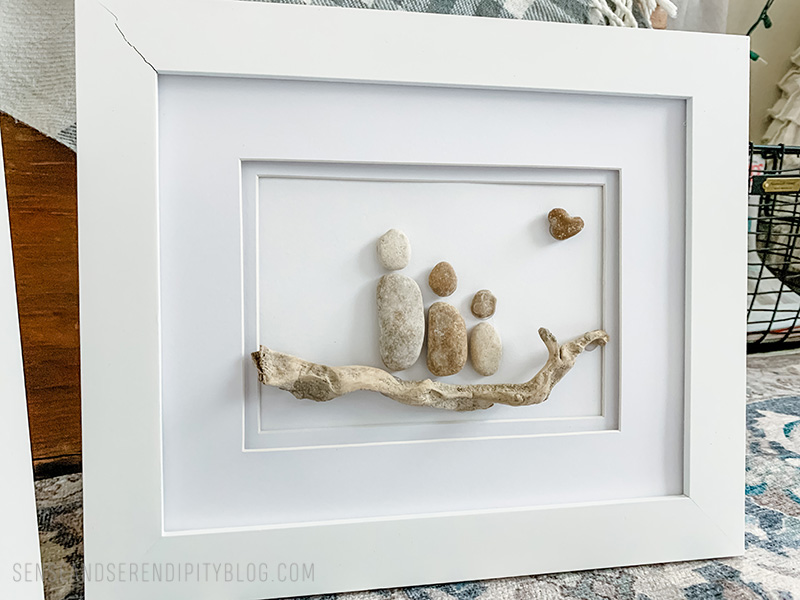 DIY Pebble Family Portrait Art via Sense & Serendipity
Washi Tape Bangles
Who knew taped jewelry could look this amazing?! Every mom will love these wooden bangles that have been dressed up with some strips of washi tape.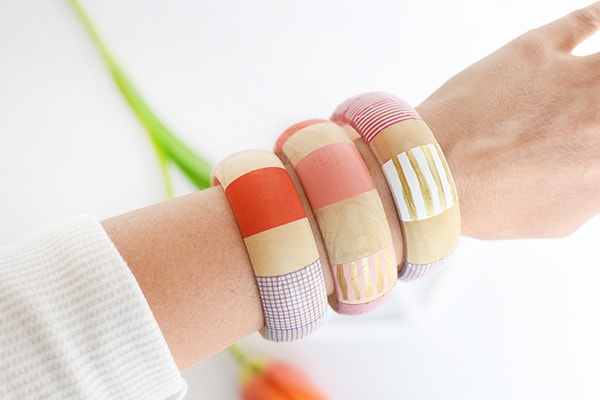 Striped Washi Tape Bangles via Delineate your Dwelling
Farmhouse Wreath
A homemade farmhouse wreath is a perfect gift for Mother's day and let me tell you why. It's stunning, inexpensive to make, and what mom doesn't love a good wreath?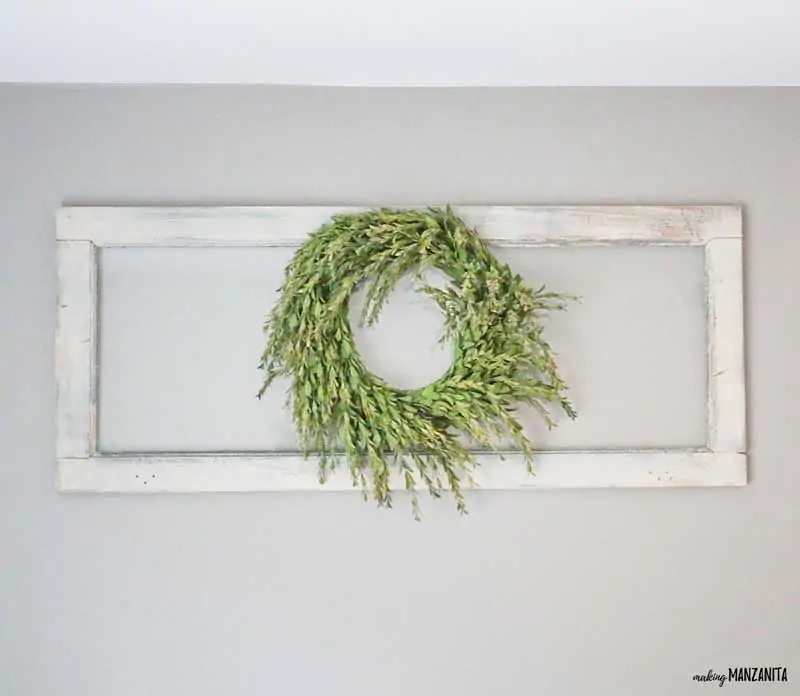 DIY Farmhouse Wreath via Making Manzanita
Mini Spa
Give your mom an adorable new makeup bag filled with some of her favorite things including some fun gel nail polish and chapstick. Love this idea!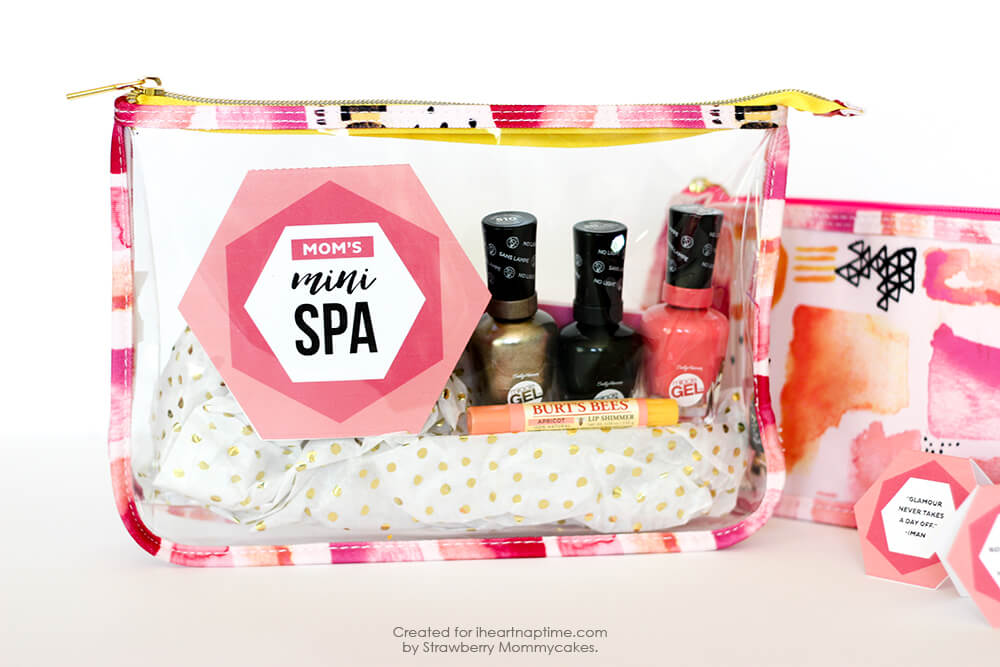 Mother's Day Mini Spa Printables
Footprint Art
Capture memories with this sweet Mother's Day art idea. Grandmothers will love seeing their little grandbabies' footprints.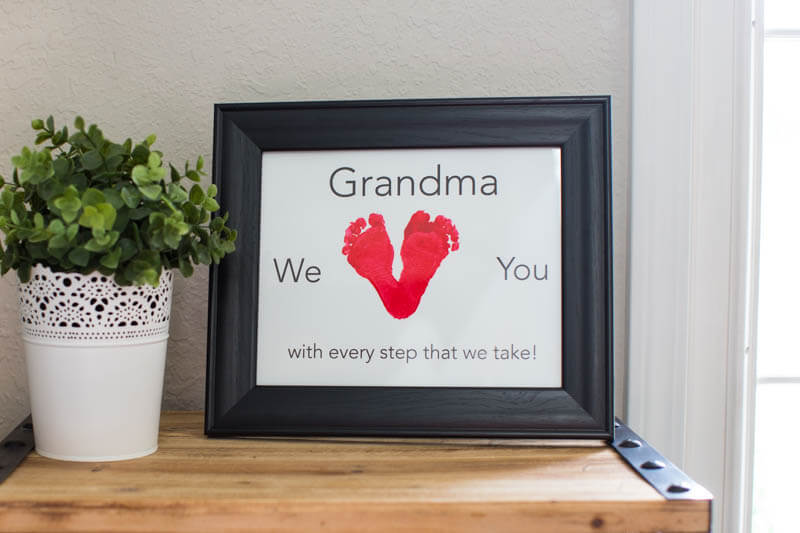 Mother's Day Gift with Free Download
Marbled Nail Polish Mugs
These nail polish mugs look incredible. I can't believe that you can get a marbled effect from nail polish. So creative and what a fun gift idea!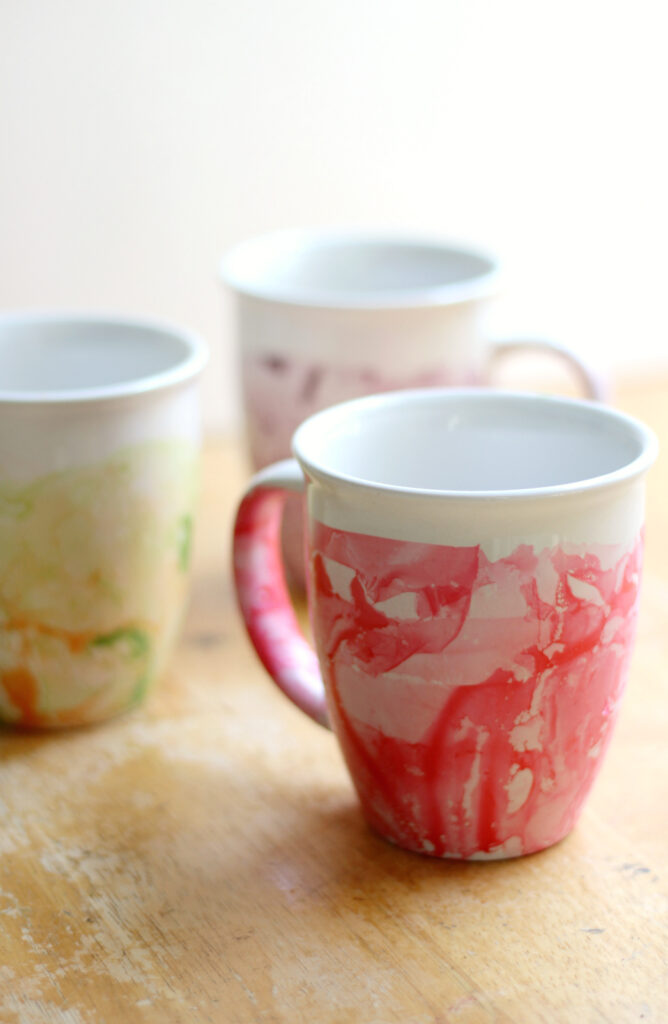 DIY Marbled Nail Polish Mugs via Strength & Sunshine
Lavender Milk Bath
Treat the mother figure in your life to a relaxing lavender milk bath. This is so easy to make and will leave your mom feeling so wonderful.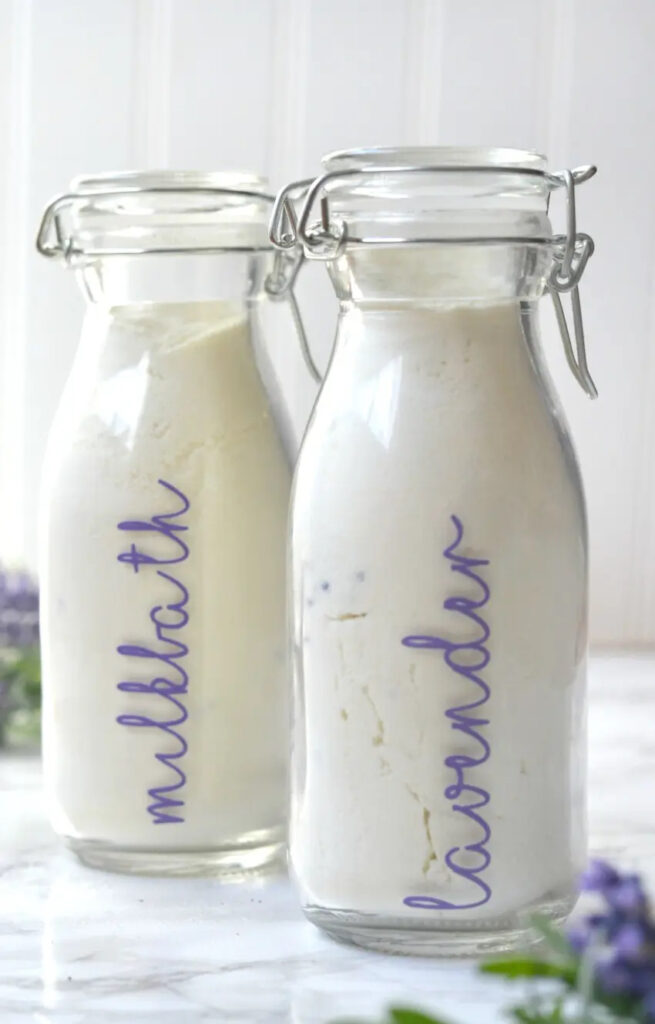 DIY Lavender Milk Bath via Three Little Ferns
Mom's Day Off
Here is another great jar gift idea for every mom! I love that this has chapstick and a face mask in it. Sign me up!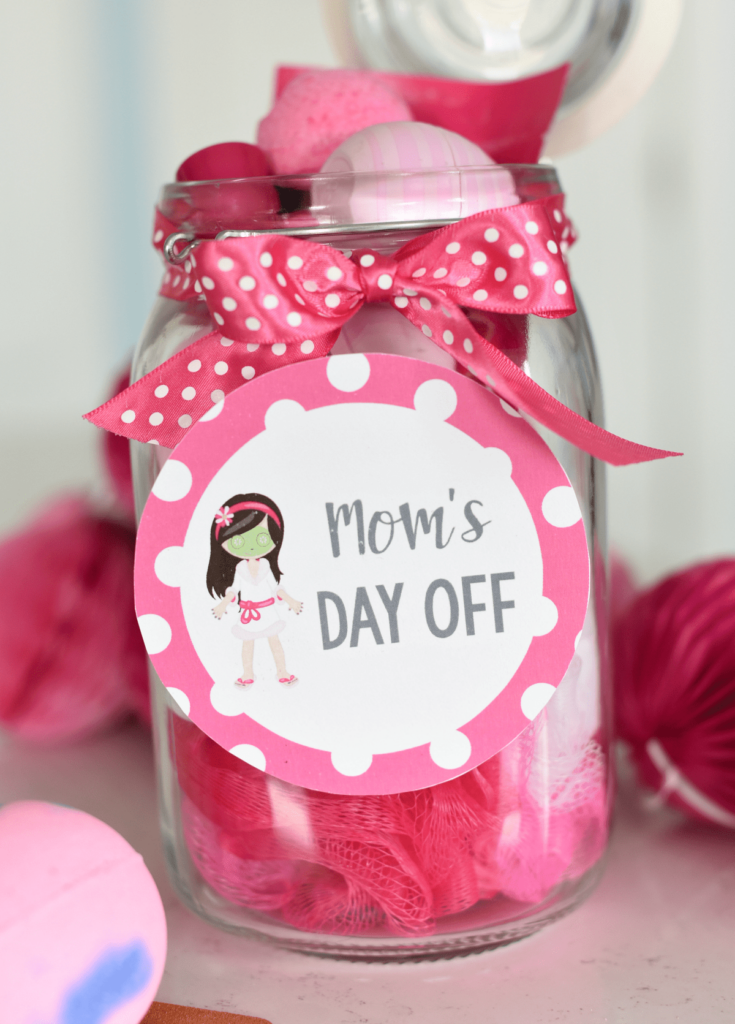 Spa in a Jar via Fun Squared
Breakfast in Bed
Every Mom deserves to eat breakfast in bed on Mother's Day! These printables are darling and add some pizazz to an ordinary breakfast.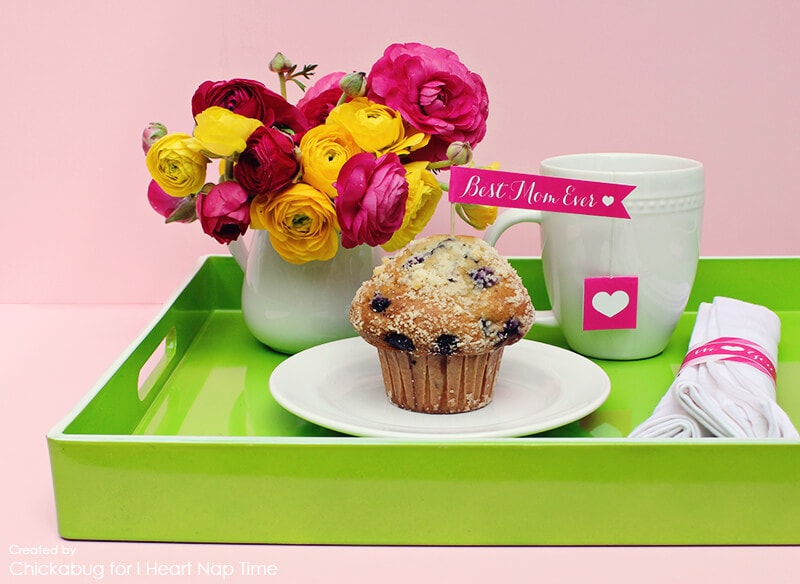 Breakfast in Bed FREE Printables
Soap
Have you ever tried making your own soap? It's actually not that hard and always makes a great gift! These handmade soaps are beautiful!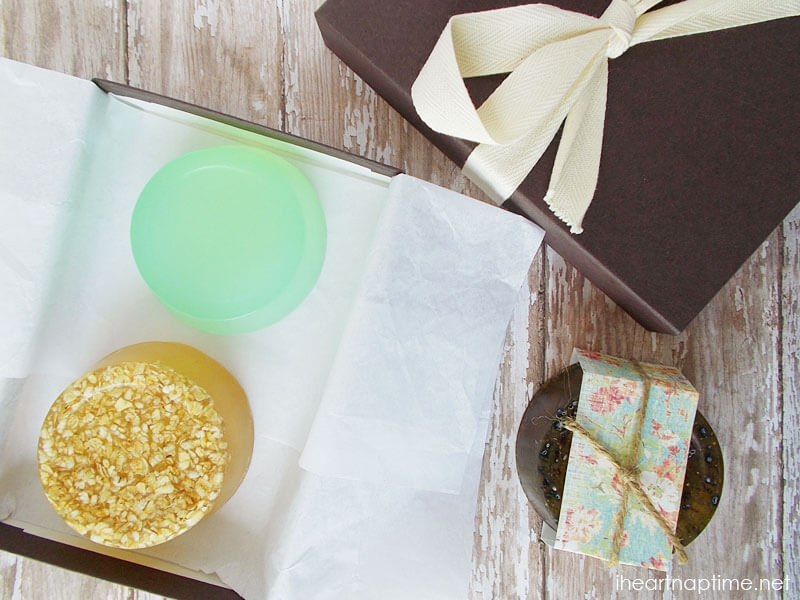 Spa Gift Basket
Every woman would love to receive a spa gift basket complete with some bath salts, body spray and butter, and other relaxing things. I love the free printables in this one.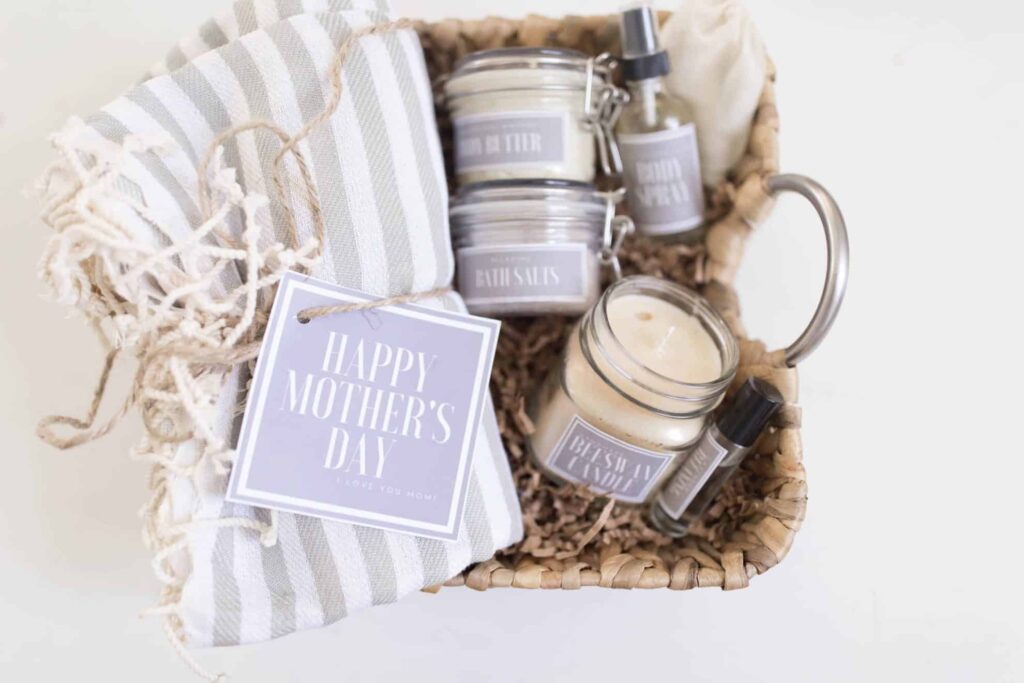 Handmade Mother's Day Gift Baskets With Free Printable Labels via Farmhouse on Boone
Glass Etching
Glass etching looks beautiful on pyrex and it's the perfect way to put your last name on your pans so they don't get mixed up with somebody else's. I love this gift idea!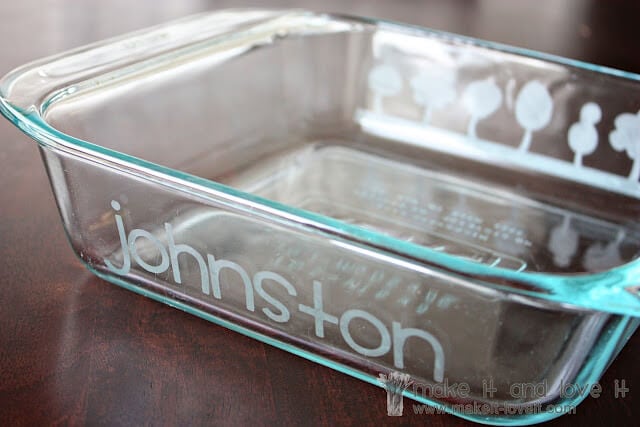 Glass Etching via Make It & Love It
Flower Candle
This flower candle is simply breathtaking and you can create one too! Any mom would be thrilled to receive such a stunning gift.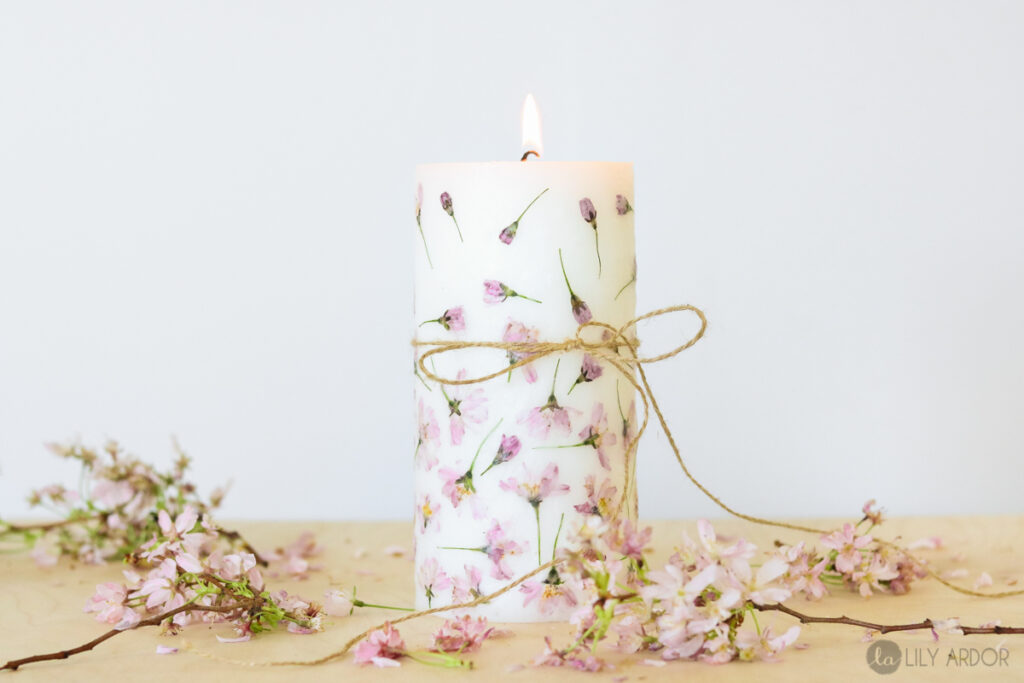 Flower Candle via Lily La Ardor
Cookie Card
How fun is this?! The cookie is actually the card! Simply choose one word that best describes your Mom and make it edible. Yum!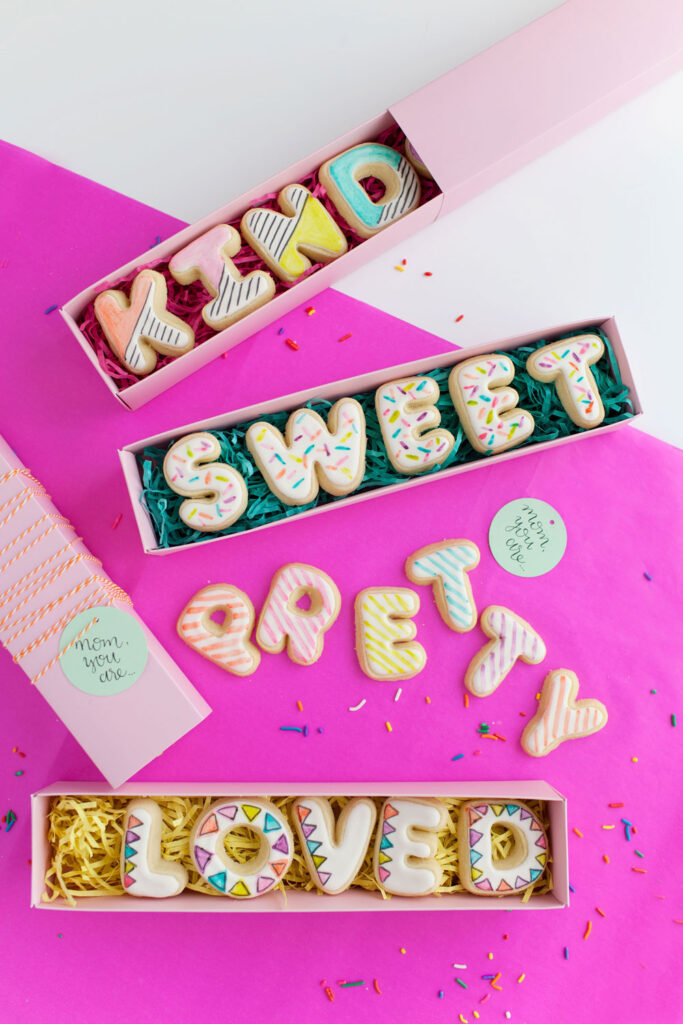 Mother's Day Cookie Cards via Tell Love and Party
Tile Photo Coasters
What mom wouldn't want some of her most cherished memories out on the coffee table for all to see?! These DIY tile photo coasters are so fun!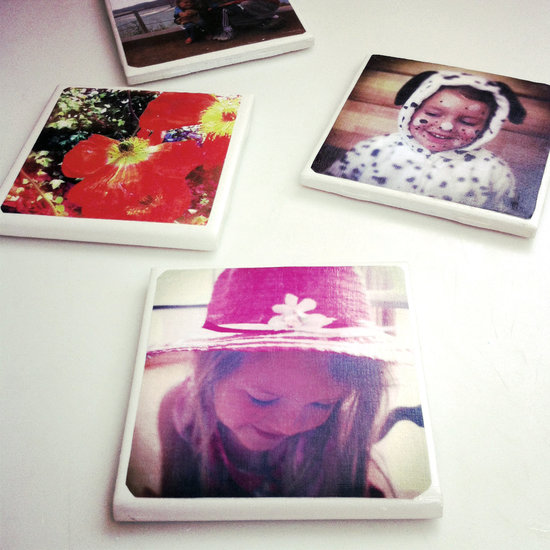 DIY Tile Photo Coasters via Popsugar
"Grandma is…" Printable
Here is a very thoughtful gift idea that kids will have so much fun making. This printable is adorable and you can do this with the name mother as well.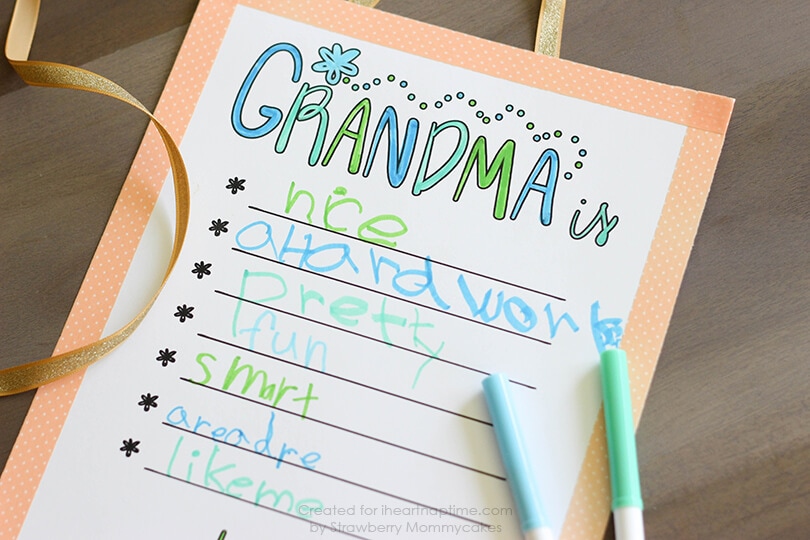 DIY Mother's Day Gift From Kids
More DIY Fun