Hello my lovely friends! Talitha from Love, Pomegranate House here. I'm so happy to be back with all of you this month to share a fantastic little treat just in time for Halloween! I don't know about you, but one of my favorite things about Halloween is passing out candy to all the little ones that come to our door. In hopes of making those treats a little bit more fun, I decided to spruce them up and make some Spider Suckers!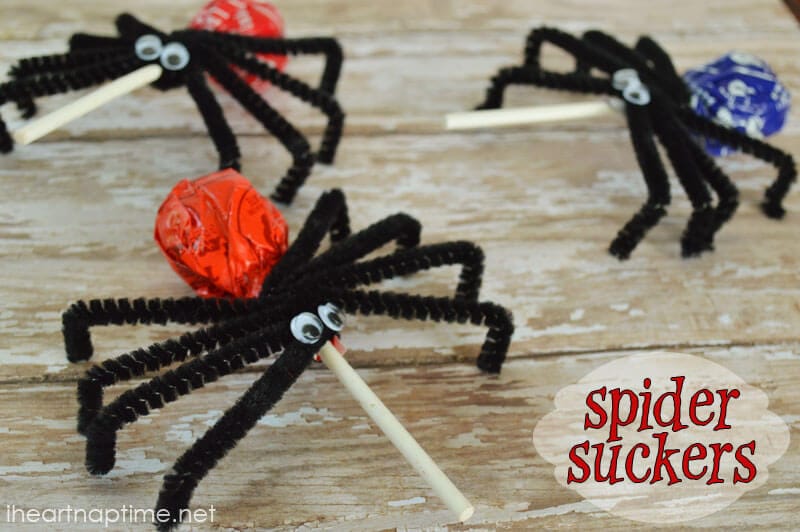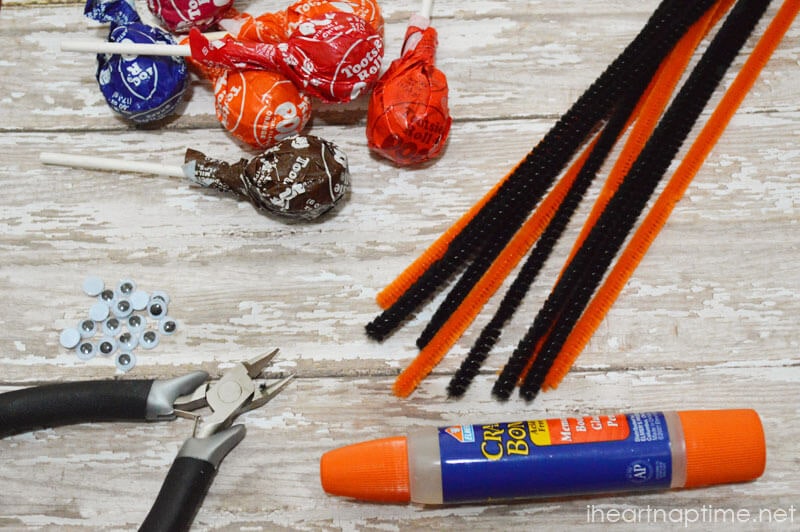 These are crazy easy to make and absolutely adorable. Here is a supply list:
Supplies
Lollipops
12-inch Pipe cleaners (2 per spider)
Googly eyes
Scissors/wire cutters
Glue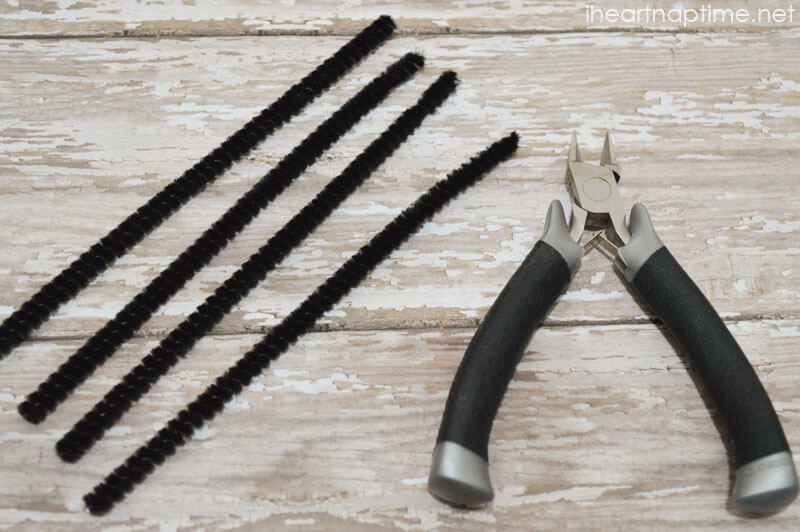 Each spider will use 2 pipe cleaners. Begin by taking your pipe cleaners and cutting them in half so that you have 4 pieces.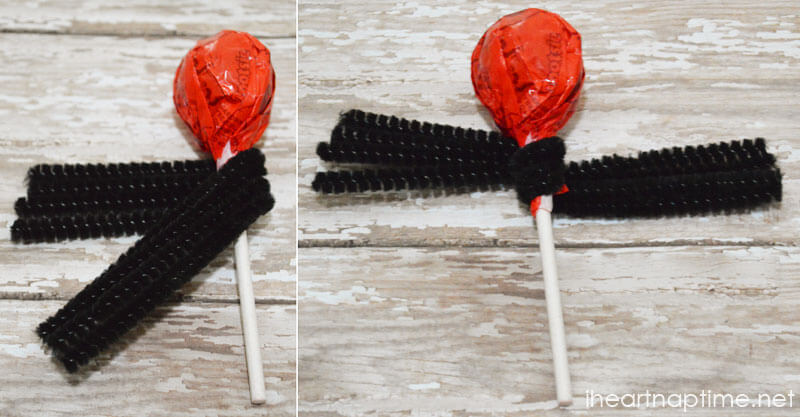 Align the 4 pipe cleaner pieces and place a lollipop in the center. Wrap 1 side the pipe cleaners all the way around the lollipop stem. Pull tight.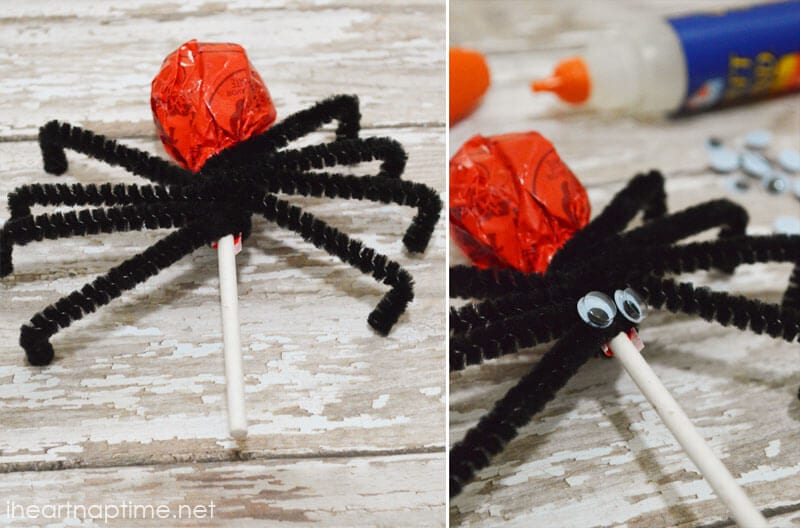 Flip the sucker over and separate the "legs". Bend the ends to create little feet. It can be a little tricky to get the spider to lay flat with the weight of the sucker, so you have to play with it. It helps to have the back feet closer to the head of the sucker.
Once you have the legs positioned, dab a little glue onto the back of the googly eyes and place them on your spider.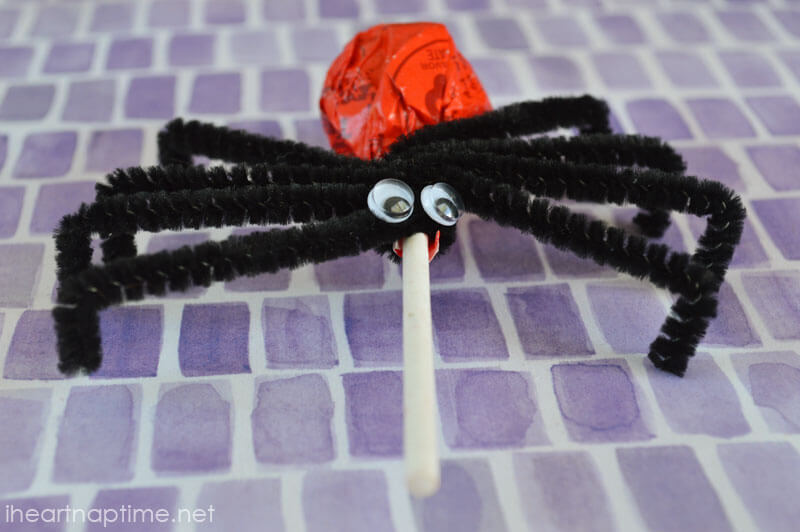 Now take a step back and admire your little spider sucker! Isn't he cute? Not at all creepy, like the real ones.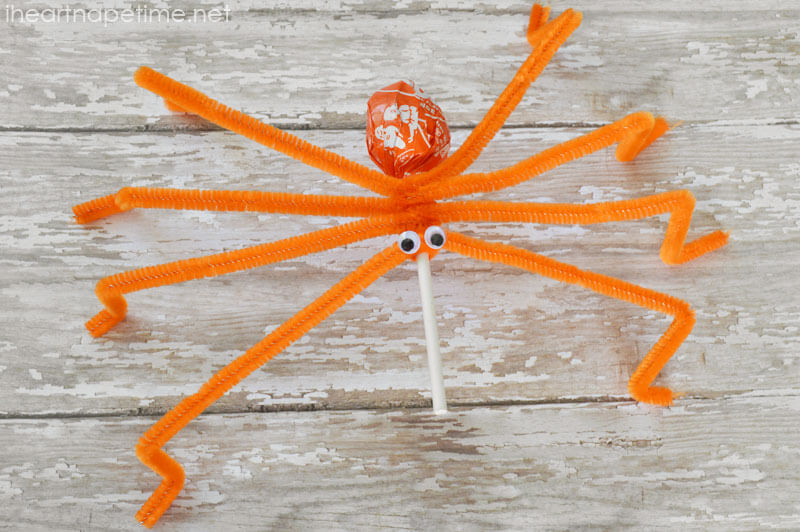 You can even venture to make a daddy-long-legs by using the entire pipe cleaner, rather than cutting them.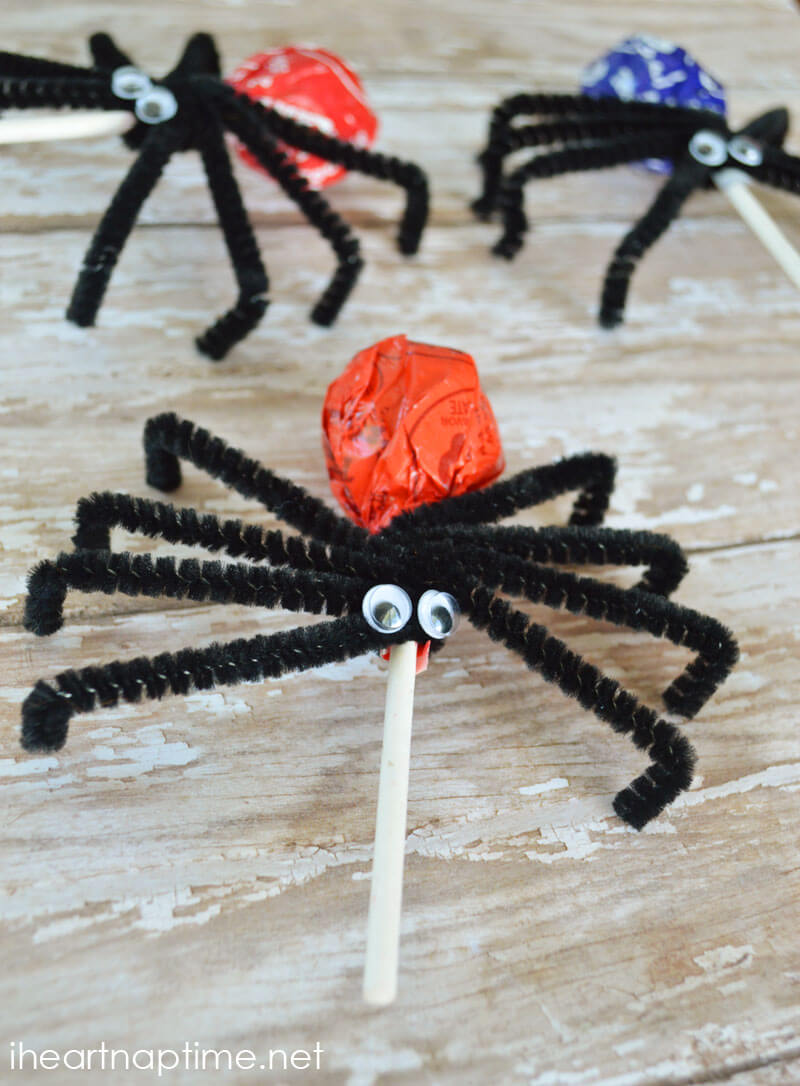 And one of the things I love about these is that they work great not just to give out as treats on Halloween, but they would be fantastic for a school party for chillens! Bonus that the kids can even make these themselves.
Come check out what else I've been up to at Love, Pomegranate House: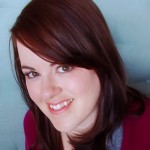 I'm Talitha from Love, Pomegranate House! I'm a Pinterest addict, bargain hunter, and a thrift store stalker. But most of all, I'm a DIY junkie. I love finding something I must have and creating it my way with my own flair. And even more, I love doing it for cheap. And by cheap I mean free… or as close to it as I can get. You'll normally find me blogging about my adventures in DIY-ing, crafting, and making up delicious recipes for my hubby! Stop by and visit me on Facebook, Pinterest, or Instagram!